Breaking Down Dinner
Thanksgiving dinner is a bit crazy. It has one big roast turkey AND sometimes a baked ham as well. There are two starchy side dishes – mashed potatoes and bread stuffing (or dressing). We often make two or more vegetable side dishes AND there are two sauces – gravy and cranberry sauce. On top of that, many people offer a choice of desserts. That is one crazy meal, so it's no wonder it can be stressful for one person to pull off on their own. 
I'm more of a believer in quality over quantity, but still, I only ever minimize the craziness of Thanksgiving dinner by eliminating extra vegetable side dishes and limiting the dessert to just one. In my scenario, you still have to make multiple sauces and I can't give up either mashed potatoes or bread stuffing. So, how do you make this meal the relaxed, easy and Blue Jean Chef way? You just do a little bit of prep on each of the days leading up to the fourth Thursday of November. Here's how to make an easy Thanksgiving dinner.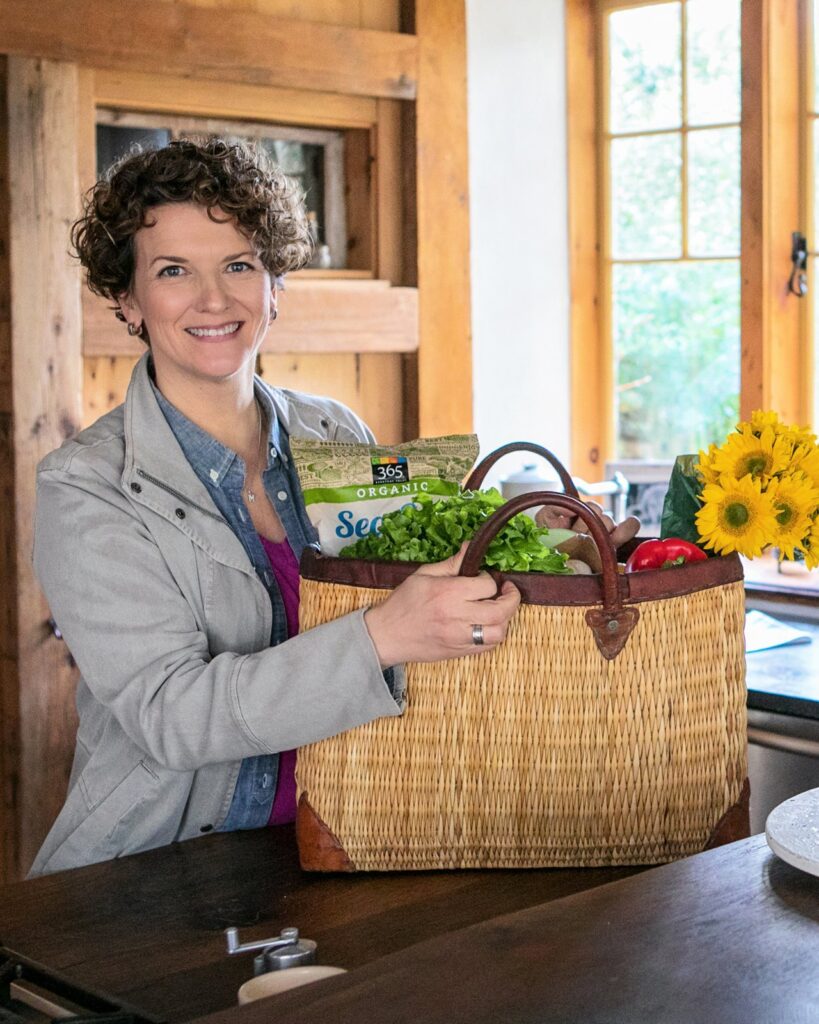 SATURDAY
This is the day to do all your shopping, getting all the ingredients you need, including the turkey. Make room in your refrigerator for a large turkey or turkey breast before you go to the grocery store. That saves the headache of trying to rearrange your fridge at the last minute. If your turkey is frozen, put it in the refrigerator, not the freezer. It can use the days ahead to thaw. 
Advertisement - Continue Below
SUNDAY
Make a batch of chicken or turkey bone broth. The success of your gravy depends on the quality of your stock, so make your own. It can be done in a few hours in a pressure cooker, or can simmer all day long on the stovetop so Sunday is a good day to do this.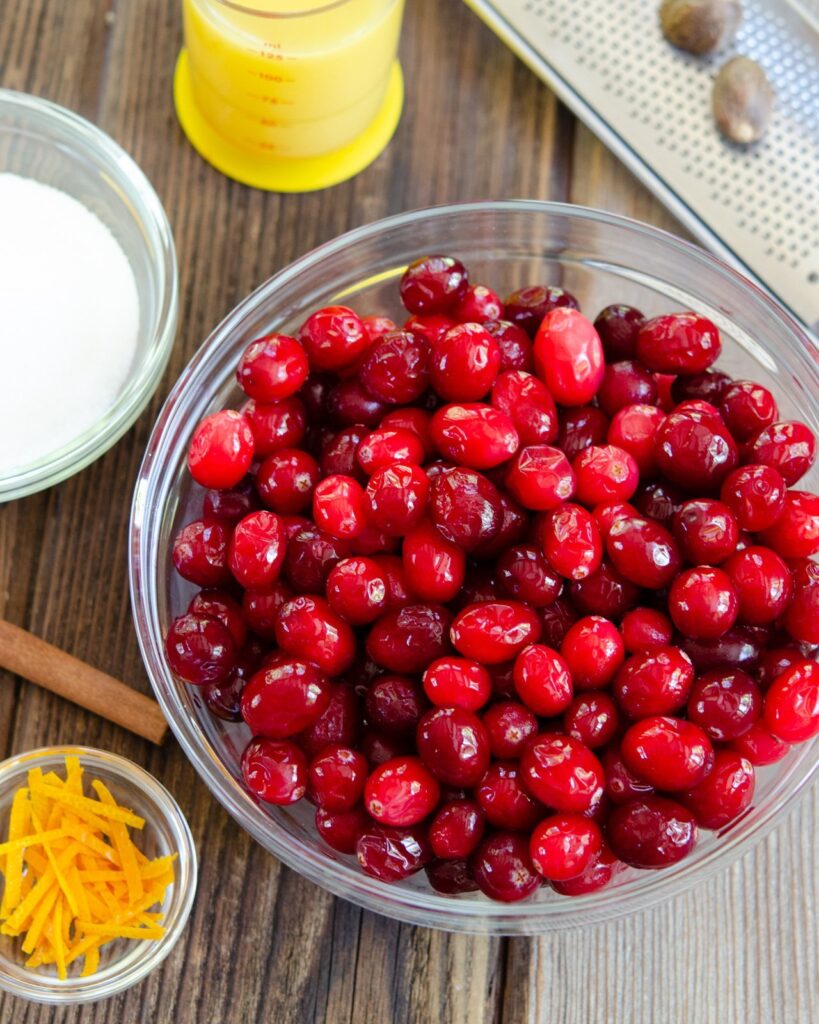 MONDAY
Make the cranberry sauce. This is an easy 30 minute recipe that just requires simmering the cranberries with whatever other flavors you want. You'll find some suggestions and a video showing you how to make this sauce here. I know you might be thinking that you'll just buy a can of sauce, but I implore you to make your own. It's the easiest way to elevate your Thanksgiving game!
You can also make your turkey brine this day. It's quick and easy and will put you a step ahead for Tuesday's prep. You're not going to actually brine the turkey today, but making the brine takes just 5 minutes and you can pop it into your refrigerator so that it's nice and cold for tomorrow. 

Advertisement - Continue Below
TUESDAY
Brine the turkey. If you were smart and made your brine yesterday, this task is as easy as pouring the brine over the turkey. You can brine a whole small turkey OR just a turkey breast, but remember that you will need a vessel big enough to submerge the turkey in the brine, and then room to store that vessel in the fridge. A brining bag makes both tasks much easier and is worth the nominal investment. 
This is also a good day to make your gravy. Yes – you can make it before you have the turkey drippings! Use this recipe to make your gravy with your delicious homemade bone broth and then store it in the refrigerator. When Thanksgiving Day arrives, you just heat up the gravy and add the de-fatted turkey drippings to the pot! It is SO much easier than scrambling to make gravy at the last minute when you have other things to do, plus you can make A LOT of gravy this way (because we all know the gravy runs out first). 
Prep the stuffing. Stuffing is best made with dried out bread, so cut your bread into cubes and spread them out on a baking sheet today so they can sit out at room temperature to dry. You can also sauté the vegetables, sausage and other ingredients on this day, storing it all together in the fridge. Then you'll be ready with all three parts of the stuffing – the bread, the flavor ingredients and the stock (or bone broth). 
Advertisement - Continue Below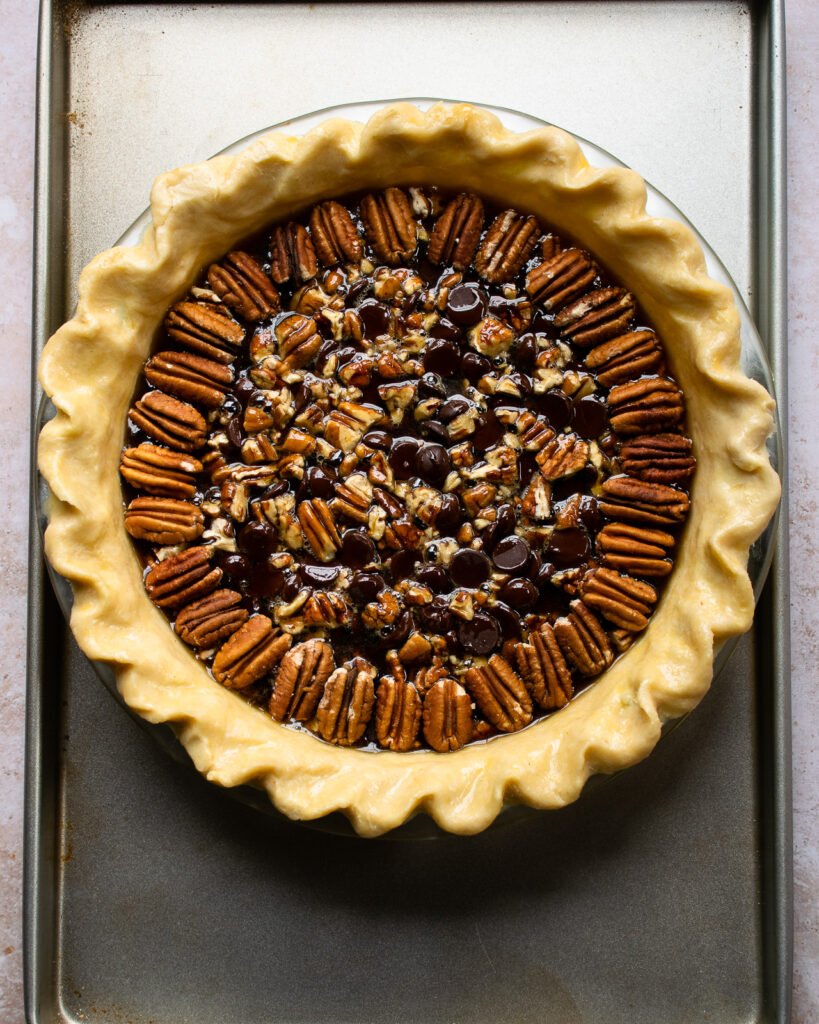 WEDNESDAY
Remove the turkey from the brine and dry it really well with paper towel. Place the dried turkey in its roasting pan and let it sit uncovered in your refrigerator overnight to properly dry out.
If you're up for it, make dessert this day. I vote for this Chocolate Bourbon Pecan Pie. It's delicious! But you could also go for a classic Mile High Apple Pie or a French Slab Apple Pie instead. 
The only other prep task you could do this day is to prep your vegetable side dishes, but honestly you'll have time for this tomorrow.

THURSDAY
The big day! Roast the turkey. That will take you at least a couple of hours, even for a small turkey, which gives you time to do what is left to be done.
Now, I vote for Slow Cooker Thanksgiving Stuffing because you can start this in the morning and just keep it warm until the guests arrive. It's easy AND delicious. So, take those ingredients out of the refrigerator, put them together with some of your delicious stock and get that going.
Make the mashed potatoes. The most important part of mashed potatoes is how you mash them. You can see my recommendations in this video here. Once mashed, you can hold the potatoes warm in a bowl resting on a pot of simmering water (a water bath) or keep them covered in a microwavable bowl that you can zap to re-heat just before you're ready to sit down.
While the turkey is roasting, you have time. Use it to make a vegetable side dish. If you like Brussels sprouts (my choice), this recipe for Brussels sprouts with Horseradish Cream, Crispy Shallots and Bacon is a really nice way to dress them up. You can put this dish together in a casserole dish as soon as you pop the turkey into the oven, and then bake it when the turkey comes out of the oven and is resting. If green beans are more your style, try this Green Beans with Pearl Onions and Bacon instead. Or go for something REALLY easy but so delicious and try the Creamed Spinach Casserole that takes only four ingredients or add some color to your table with the equally decadent and delicious Creamy Corn.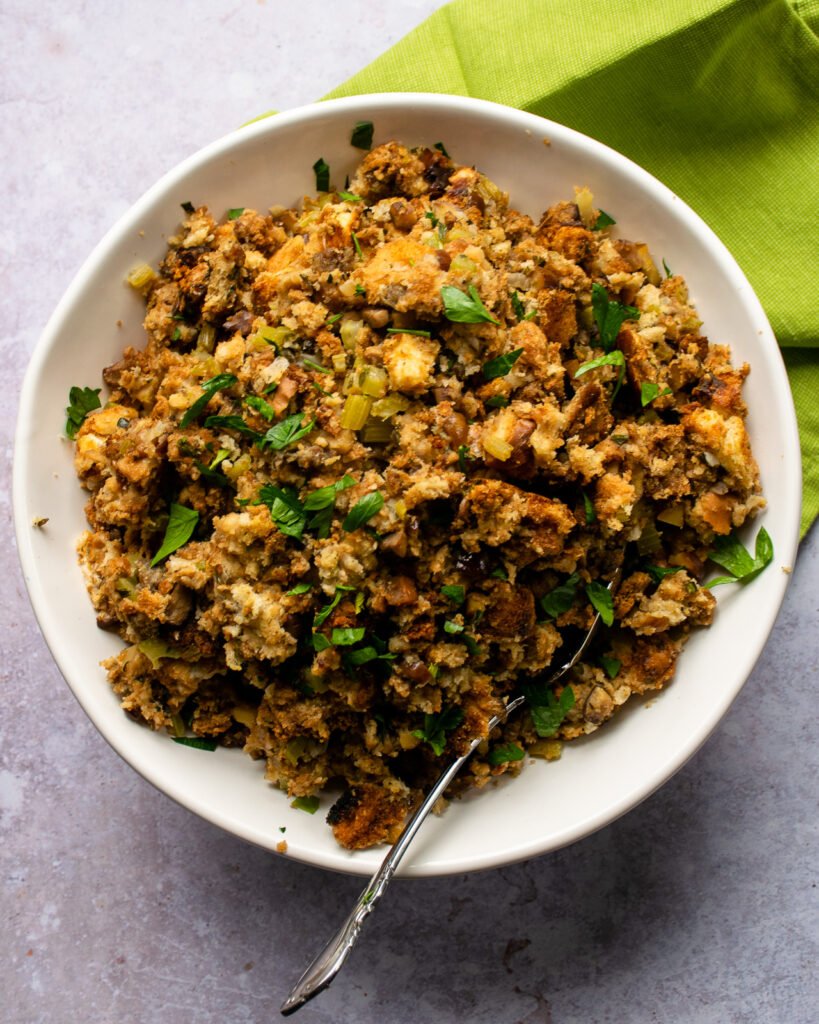 Advertisement - Continue Below
Last Minute Finishes
When the turkey comes out of the oven, it needs to rest before you slice into it and can sit and stay warm for up to an hour, loosely tented with foil! So, this is when you do the final touches:
Take the cranberry sauce out of the fridge so it can warm to room temperature.
If you didn't make Slow Cooker Stuffing, then combine the ingredients for the stuffing and pop that into the oven.
Pop the Brussels sprouts or Creamed Spinach Casserole into the oven along with the stuffing. Or make your vegetables on the stovetop.
Drain the drippings from the roasting pan into a fat separator and once the fat rises to the surface, pour the juices into the gravy and heat the gravy to a gentle simmer.
Then, this easy Thanksgiving Dinner just comes down to carving the turkey. You can see a lesson here for how to carve a chicken, and the exact same rules apply to cut the turkey into pieces. The only difference is once the turkey breast has been removed from the body, you can slice it into easy slices rather than just cutting the breast in half.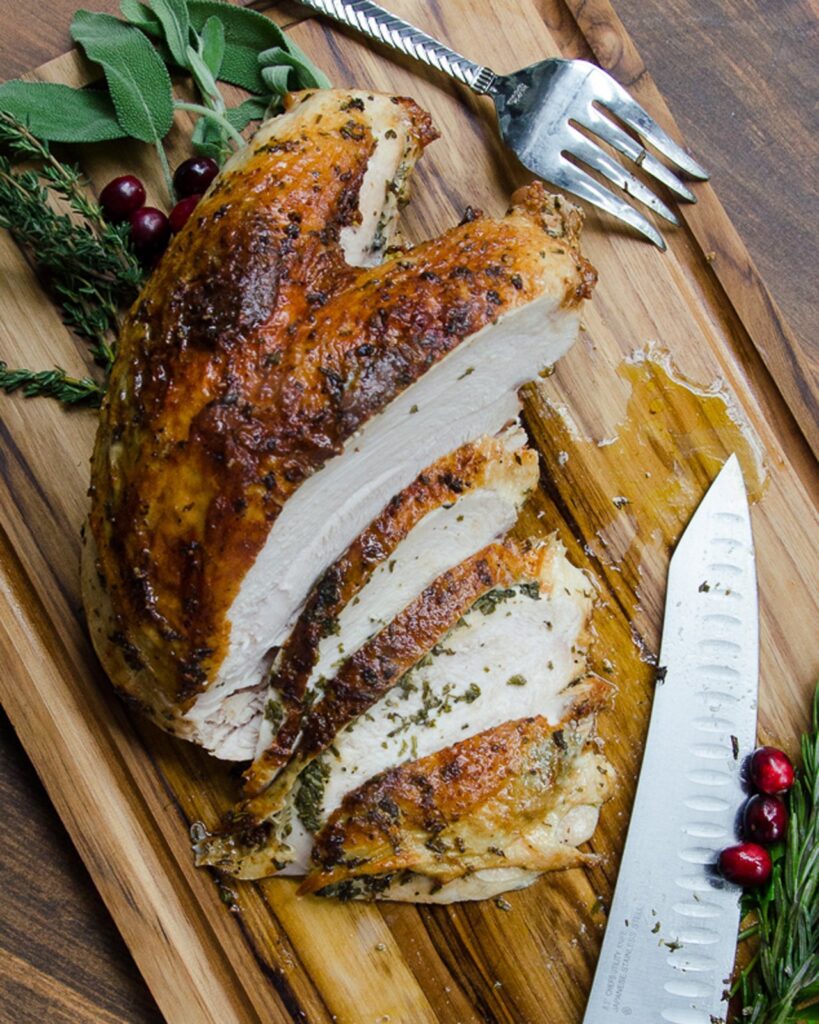 Advertisement - Continue Below
Other Options
There are many ways to make this meal and the above guidance is just for the traditional route to the table. You might like to try some of these recipes using different ingredients or appliances.
Turkey
Potatoes
Vegetable Side Dishes
Stuffing or Dressing
Enjoy the Process
If you love cooking, Thanksgiving is like a trip to Disney World as a kid. If you don't love cooking, you can still have a great time in the kitchen preparing this easy Thanksgiving dinner. After all, it's the success you will have that will make the whole trip worthwhile and with a little prep ahead of time, you'll be able to relax and success is inevitable.