There's a reason fancy steak houses always offer a side of creamed spinach on their menu. It's because everyone loves it! This recipe takes your creamed spinach and turns it into a casserole that you can assemble ahead of time and just pop in the oven to accompany any holiday meal or dinner party.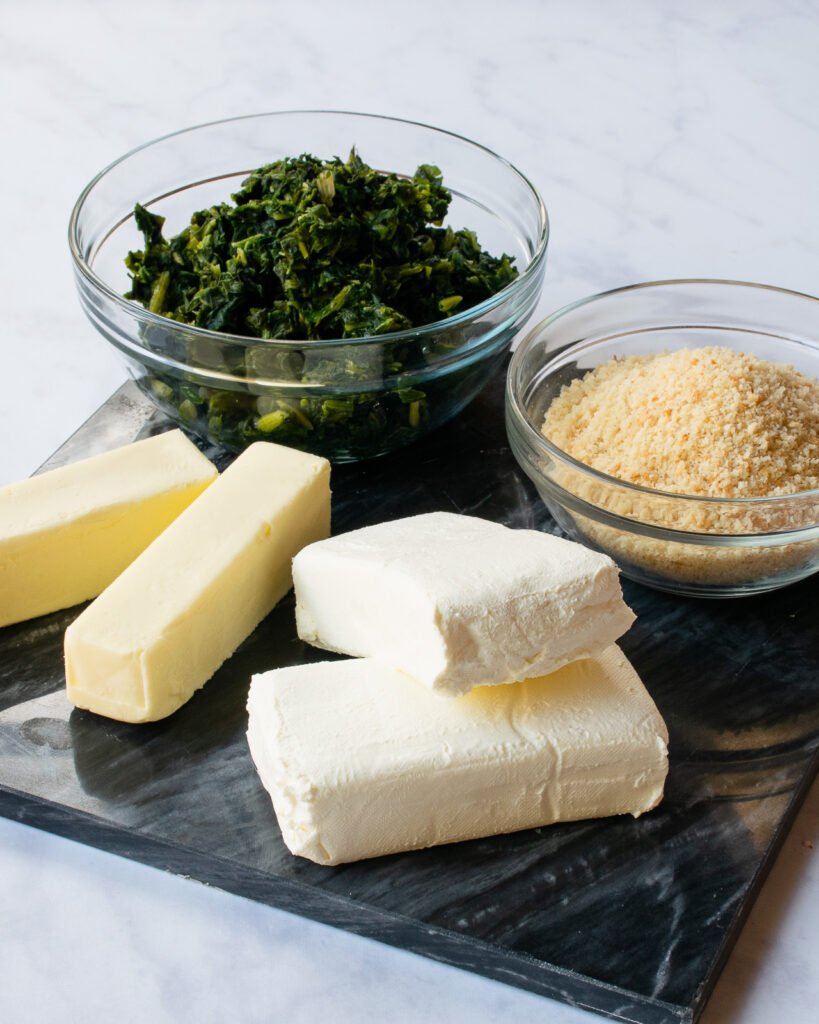 It's always a relief when you read a recipe and it only has four ingredients. That doesn't happen very often and many often treat that with suspicion, but I guarantee you that these four ingredients come together so simply and easily and really deliver on flavor – just remember to season properly with salt and pepper and you can't be disappointed.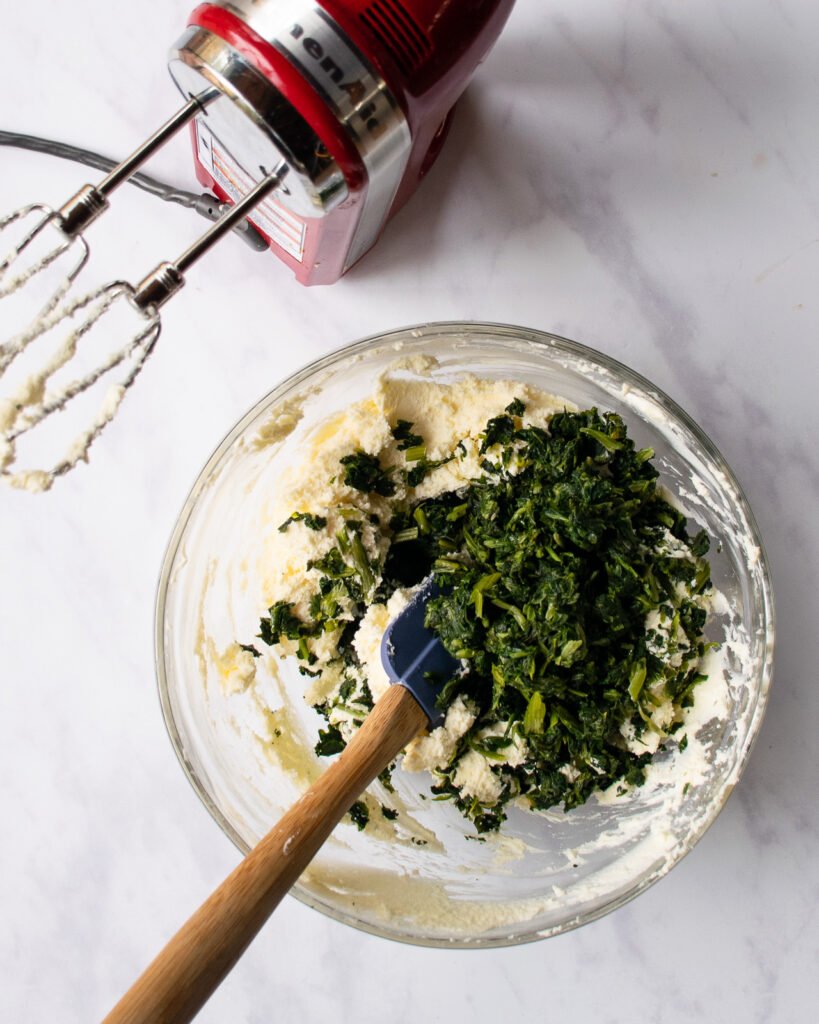 There is one thing you can do to make this recipe even easier – ensure that your spinach has defrosted and that your cream cheese is at room temperature. Defrosted spinach will allow you to squeeze out all the water most effectively and room temperature cream cheese is WAY easier to blend. So, just try to plan ahead and give both these ingredients time ahead of making the dish.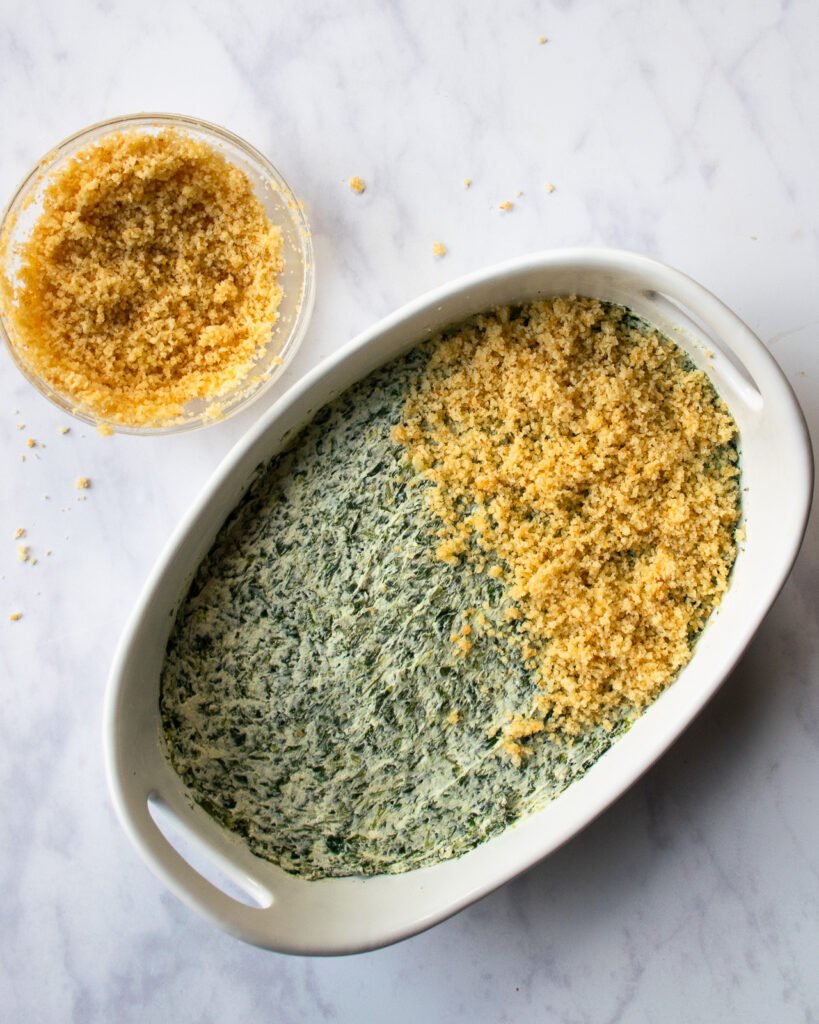 As with any recipe that only has four ingredients, it's important that all those ingredients be of the highest quality. That extends to your breadcrumbs too. I like to make my own breadcrumbs using leftover white bread and buzzing it around in a food processor. If you purchase breadcrumbs, try to find fresh breadcrumbs rather than dried breadcrumbs. Fresh breadcrumbs will toast while the casserole is in the oven.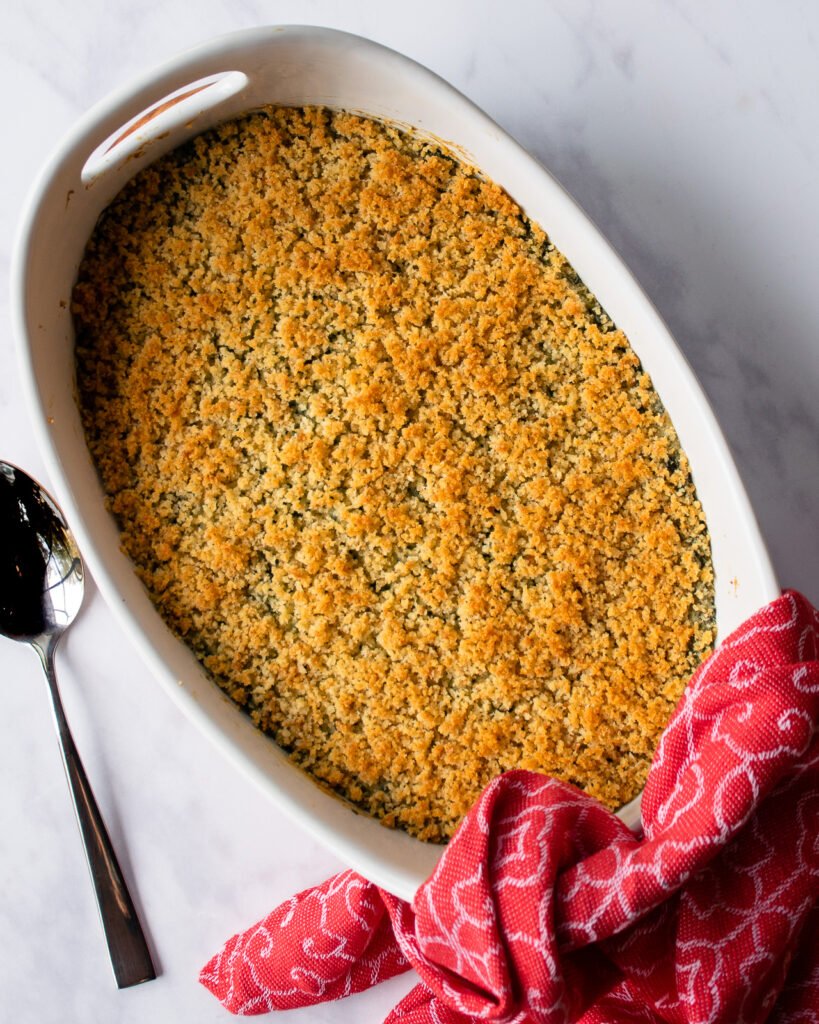 If you do assemble this ahead of time, remember that it needs to come to room temperature before you pop it into the oven to bake. If you forget to let it come to room temperature, plan on adding more time and watch that the breadcrumbs on top don't get too brown (just cover with foil if they do). 
If you're here reading this, you've just stumbled upon the easiest way to make a delicious side dish for your next event dinner. Good for you!