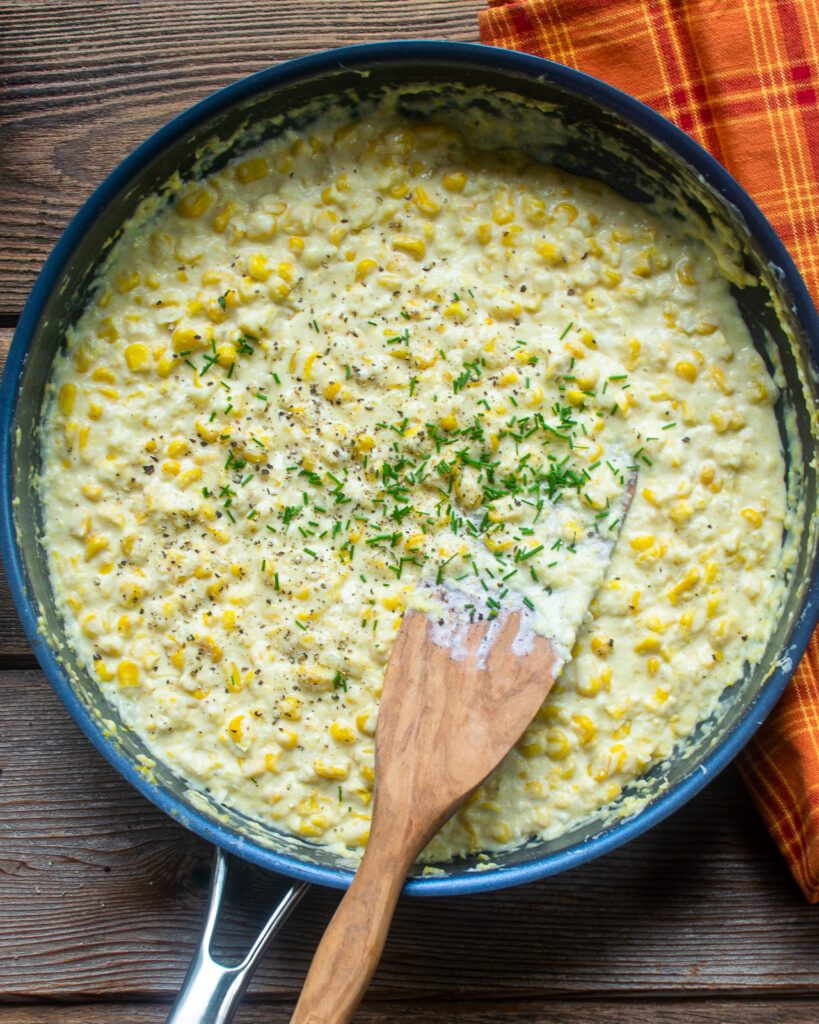 Creamed Corn vs Creamy Corn
Should creamed corn include cream or not? That is the question. But… it's not a pressing question and there are no significant consequences should you pick a side. I can tell you that canned creamed corn does not include cream and some purists insist that true creamed corn is dairy free. Instead, the cobs of corn are scraped to release a milky liquid which is cooked with the corn to give the dish its creamy consistency. When making "creamed corn" at home, however, you usually add cream (or other dairy) to the pan, making a decadent and rich side dish that can hold its own next to anything else on the plate. I call this dish "creamy corn" because it does add half-and-half and doesn't stick to the traditional technique.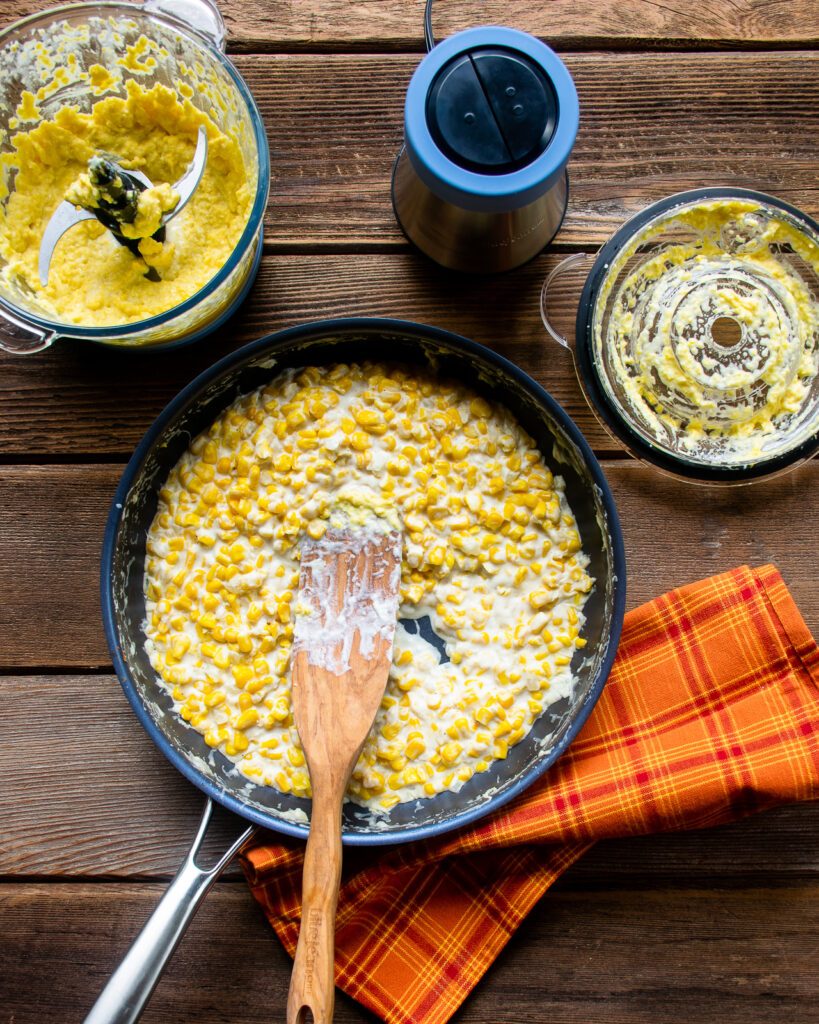 Thickening Methods for Creamy Corn
This recipe for creamy corn uses a couple of additional thickening techniques. First of all, a little flour is added to the pan. This is because instead of using heavy cream, we're using half-and-half. If we didn't add the flour, the half-and-half could curdle and the sauce would break. The flour helps keep the sauce creamy and smooth. Secondly, some of the corn is puréed and then returned back to the pan. This also thickens the dish significantly. If it gets a little too thick for your tastes, just thin it with a little hot water until it is the consistency you like.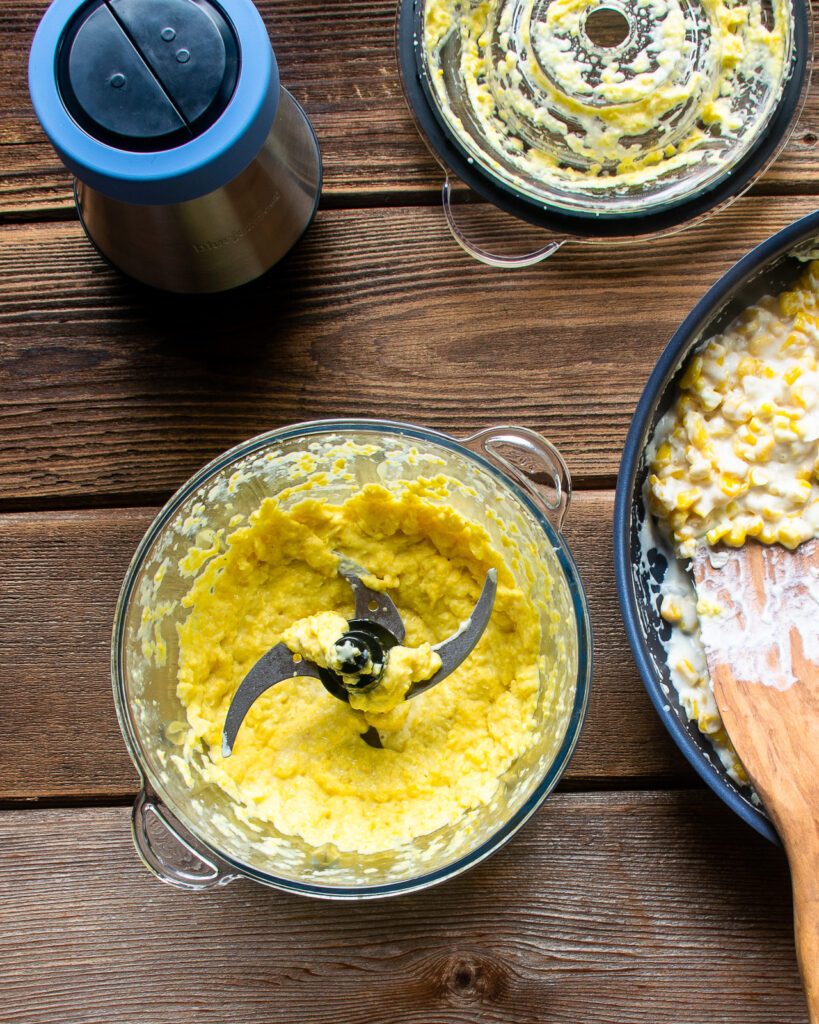 Quick and Easy Creamy Corn
One advantage this recipe has over the traditional creamed corn is how quick and easy it is to make. There's no scraping of corn cobs and you can use fresh or frozen corn kernels. That makes it a dish you can serve any time of year (although it is always best in the summer when fresh corn is at its peak).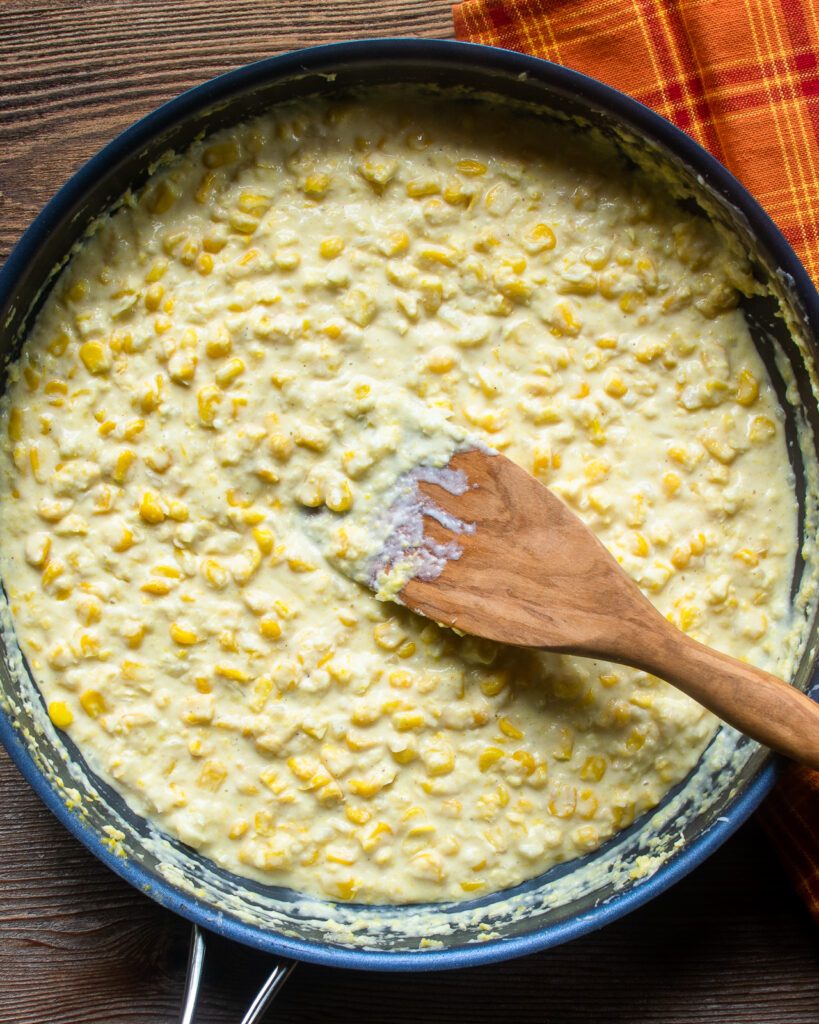 Seasoning for Creamy Corn
When corn is at its peak, it is naturally sweet, and if you're anything like my father, you definitely want your creamed corn on the sweet side. So, one of the seasonings (which you can absolutely leave out if you prefer) is sugar. This is a safety net in case the corn you are using is not naturally sweet. I also like to add a cayenne pepper for a little heat and just a pinch of ground nutmeg. Then, season to taste with salt and pepper and sprinkle some fresh herbs on top. Chives are pretty, but parsley would work as well.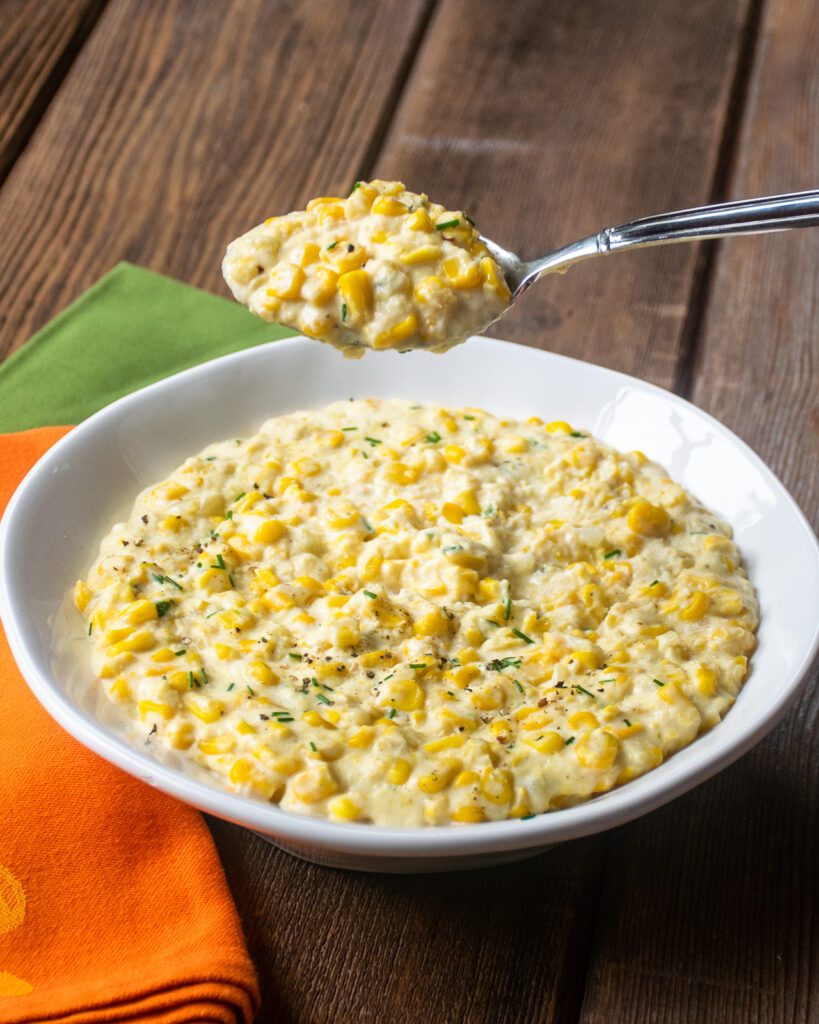 What to Serve with Creamy Corn
Creamy corn is a perfect side dish for a holiday table, but you could serve it with any number of other things. It could be a fantastic summer side dish with some fried chicken or some BBQ ribs and coleslaw. It would also be delicious with a grilled pork chop and potato salad. When the recipe is as easy and versatile as this, you can really serve it any time of the year with almost anything.