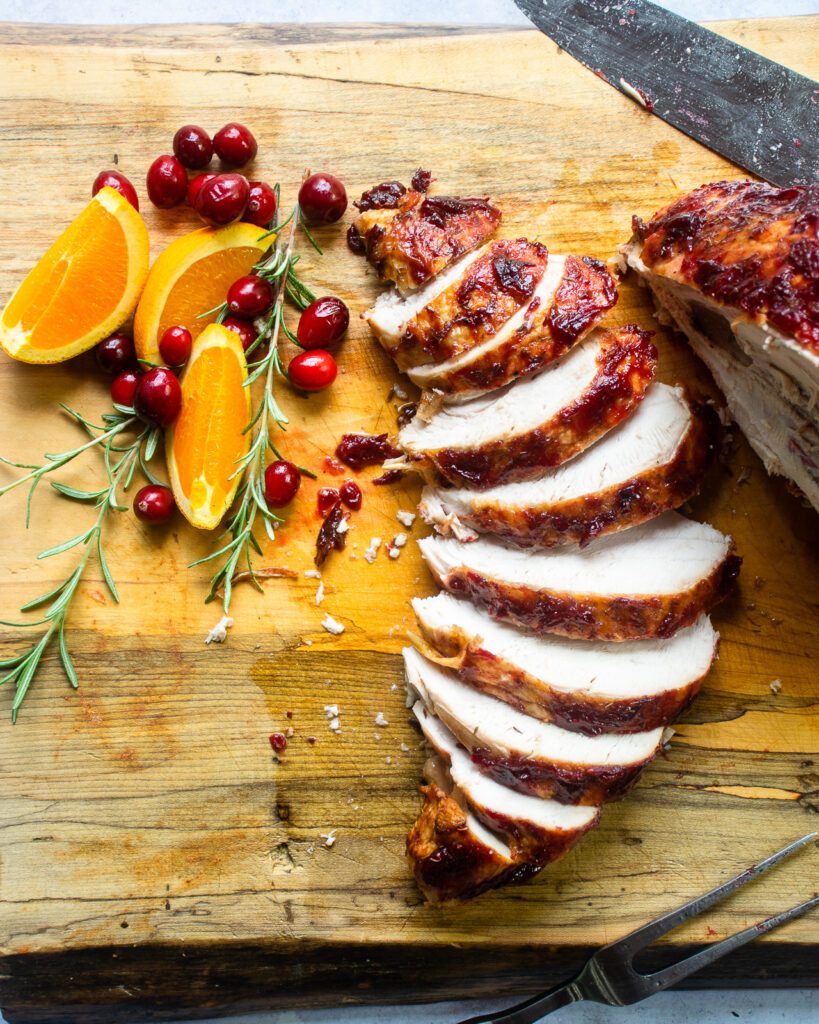 Cooking a Turkey Breast in an Air Fryer Oven
It's been a few years now that I've been making turkey breast in the air fryer oven and I don't think I'll cook a turkey breast any other way again. The results are just too hard to beat. The turkey comes out moist and tender and the skin browns and crisps up beautifully. This recipe for Cranberry Glazed Turkey Breast is no exception. It uses the air fryer oven to do its magic and then a super simple cranberry glaze is basted on at the last minute for a delicious sweet-tart flavor on that beautiful brown skin.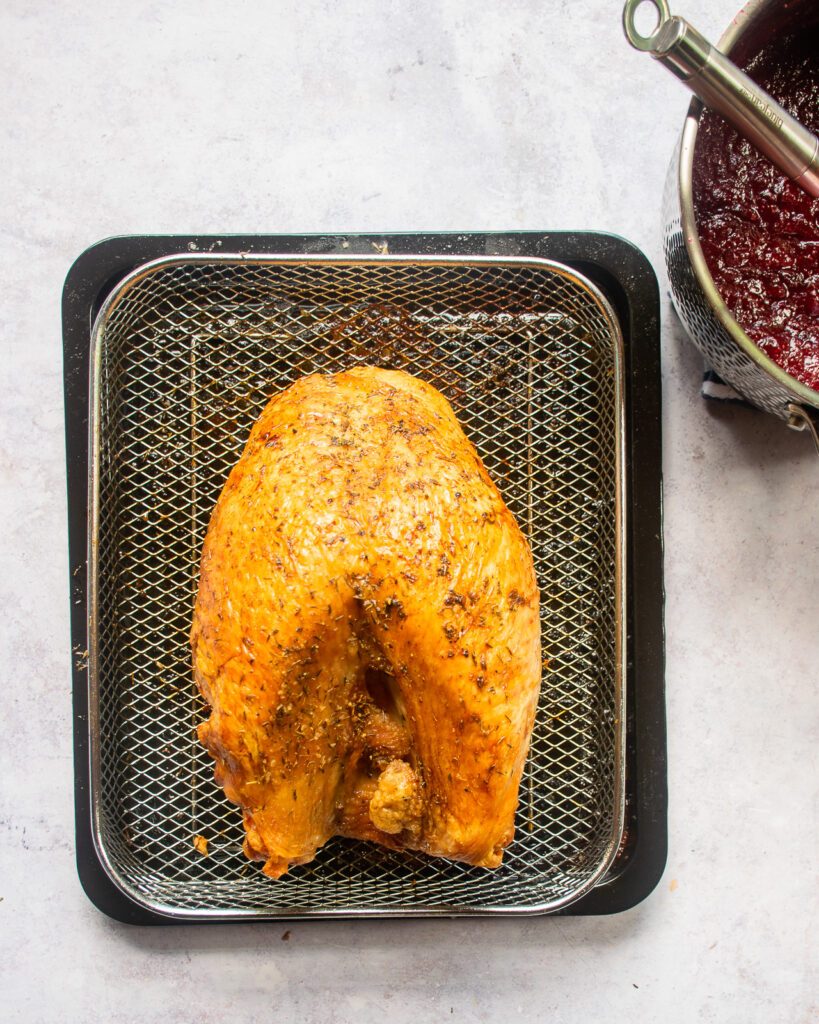 Time and Temperature for Turkey Breast
This turkey breast recipe uses two different functions on the air fryer oven. The first part of cooking is done with the Bake function that uses a low fan speed, creating a convection heat source. If you're using the Blue Jean Chef® air fryer oven, bake at 350˚F for 17 minutes per pound. If you're going to do this in your traditional oven, bake at 350˚F for 20 minutes per pound. Once the turkey has reached an internal temperature of 160˚F on an instant read thermometer, brush the glaze on and use the Air-Fry function at 350˚F to seal that glaze onto the turkey for 10 to 15 minutes. In a traditional oven, brush the glaze on and continue to roast for another 20 minutes.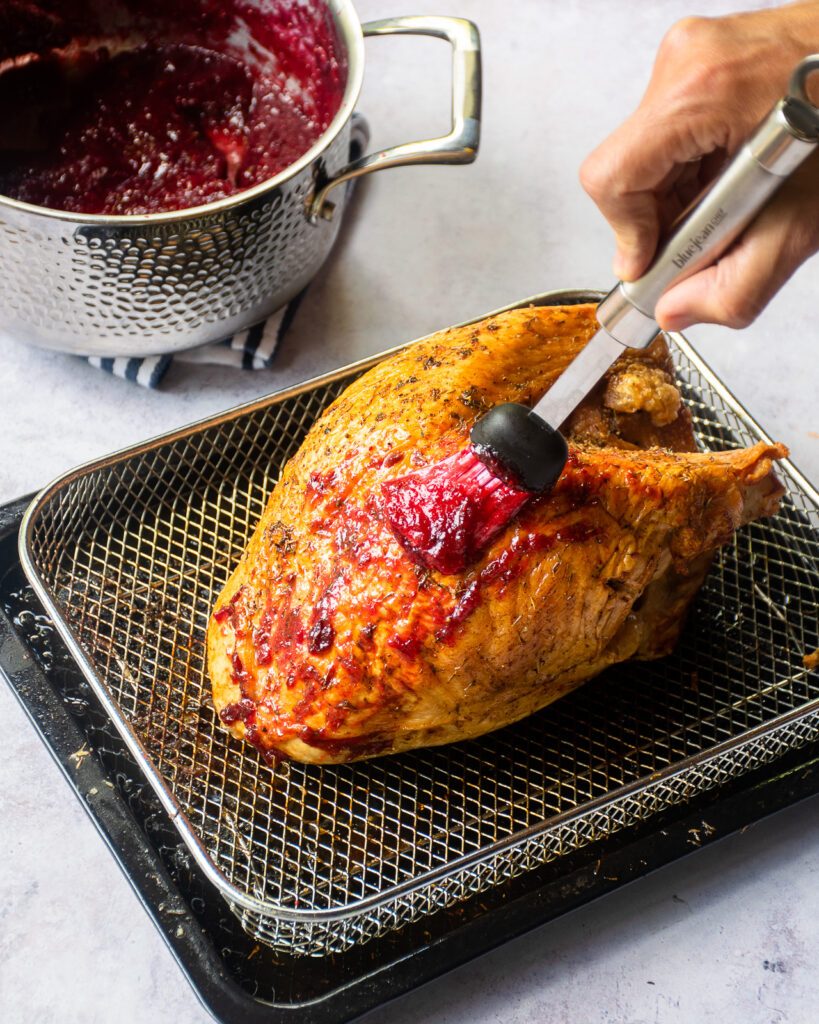 Cranberry Glaze for Turkey Breast
The glaze is as simple as it can be and you have plenty of time to make it while the turkey breast roasts. Simply combine all the glaze ingredients in a pan and simmer until the cranberries break down. Crush them with a wooden spoon as the glaze thickens and then give the glaze a vigorous whisk to turn it into a more even consistency, adding water to thin it into a spreadable glaze.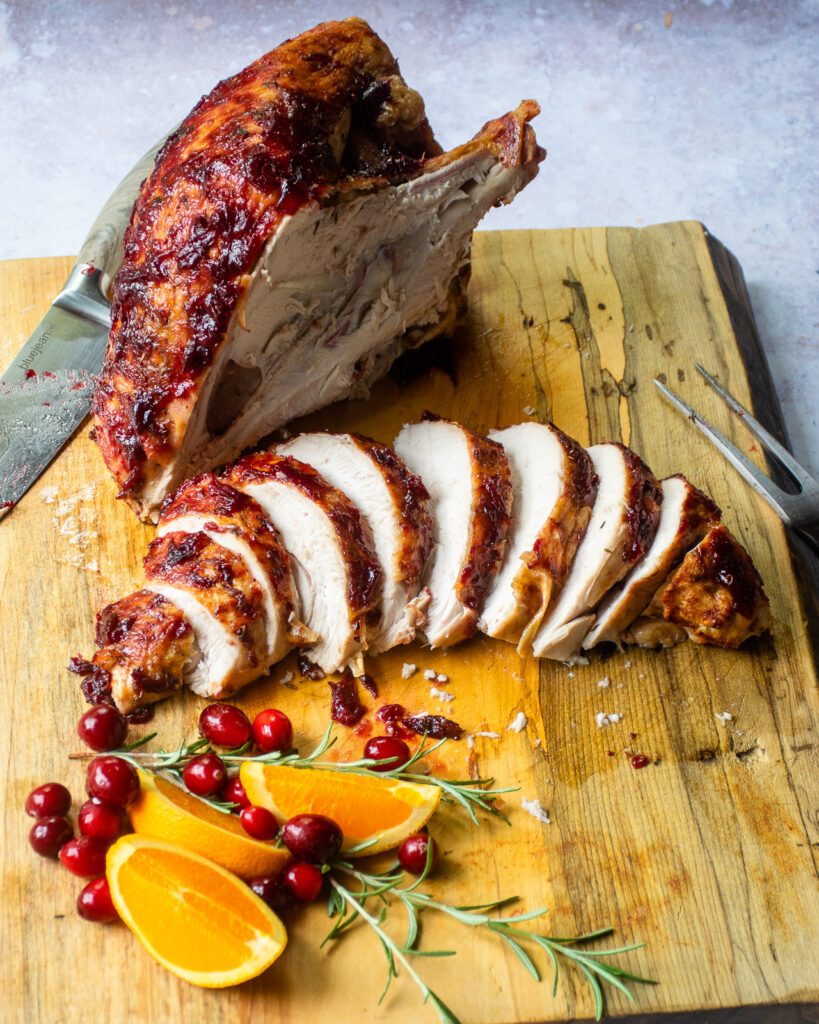 How to Carve Turkey Breast
There is more than one way to carve a turkey breast. I like to cut the whole half breast off the bone and then slice it into even slices. It looks pretty and everyone gets a little of the skin that way. Alternately, you could carve the turkey right off the breast bone into thin slices.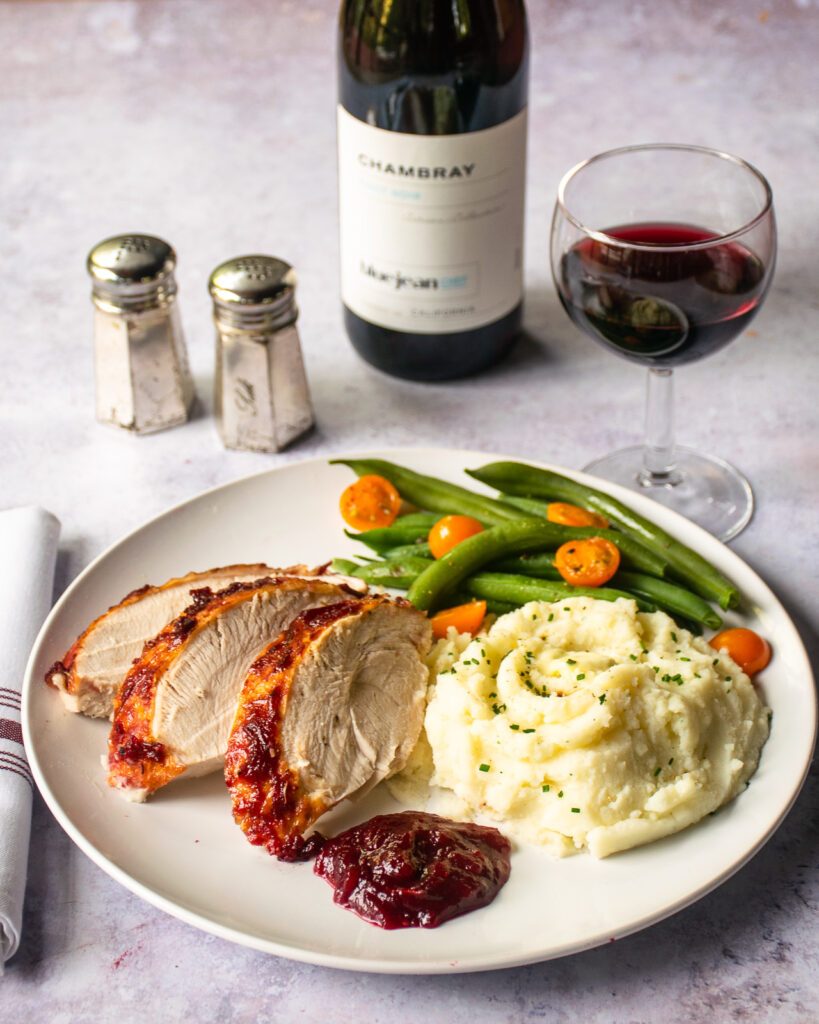 What to Serve with Turkey Breast
What you sere with your cranberry glazed turkey breast is a matter of personal preference. If you're making this for Thanksgiving, you probably have some traditional side dishes that you like to have on the plate. Mashed potatoes  or mashed sweet potatoes are always popular. Side vegetables like Brussels sprouts, green beans with pearl onions and bacon, or balsamic glazed carrots are all good ideas. Just don't forget to put a little of the cranberry glaze on the plate too, and save those leftovers for fantastic lunches all week!