This recipe for Boursin twice baked stuffed potatoes is not complicated, but it does require a little planning because it needs time. A baked potato made in the oven, after all, takes about an hour for the potato to bake through properly. Twice baking adds another half an hour, but if you're putting that time into dinner, why not make it super special and stuff that potato with delicious fillings like Boursin cheese? Let me answer that for you… there's no good reason not to stuff a baked potato and bake it again!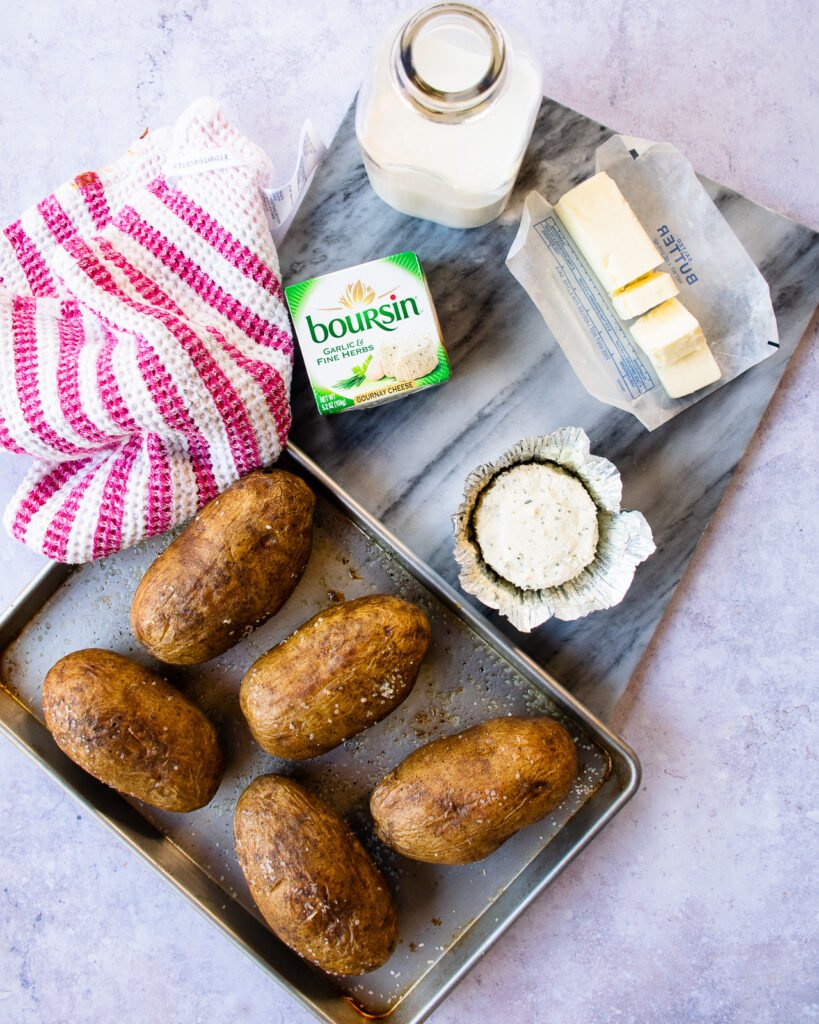 One of the keys to making really impressive stuffed potatoes is to make sure you have enough potato filling. Having enough filling lets you to pile the potato high out of the shell. So, start by baking one extra potato. That extra potato will get peeled and added to the filling for the remaining potatoes. You'll probably have a little filling left over, but I promise you it won't go to waste. Shape it into a patty and fry it up with breakfast tomorrow and you'll thank me!
Boursin cheese is what makes these stuffed potatoes so very delicious. Boursin is a creamy, French, cow's milk cheese that was first brought to market in the 1950s by a gentleman called François Boursin. It's one of the most popular cheeses on a cheese board, delicious spread on crackers or dolloped on top of a warm steak, so of course it is delicious mixed into potato too.