Smashed versus Mashed Potatoes
What's the difference between "smashed" potatoes and "mashed" potatoes (besides an "s")? Not much really. A little elbow grease, perhaps? In truth, mashed potatoes are generally smoother than smashed potatoes and that is a direct result of the tools and techniques used in the process. If you're looking for smooth, fluffy mashed potatoes, the best tool to use is a food mill that crushes every chunk of potato perfectly, leaving no un-mashed potato behind. Smashing your potatoes, on the other hand, just really gives them a good beating with a wooden spoon and the result still has lumps and chunks of potato. What do they have in common? Both are totally delicious, especially when you make them Cheddar garlic smashed potatoes.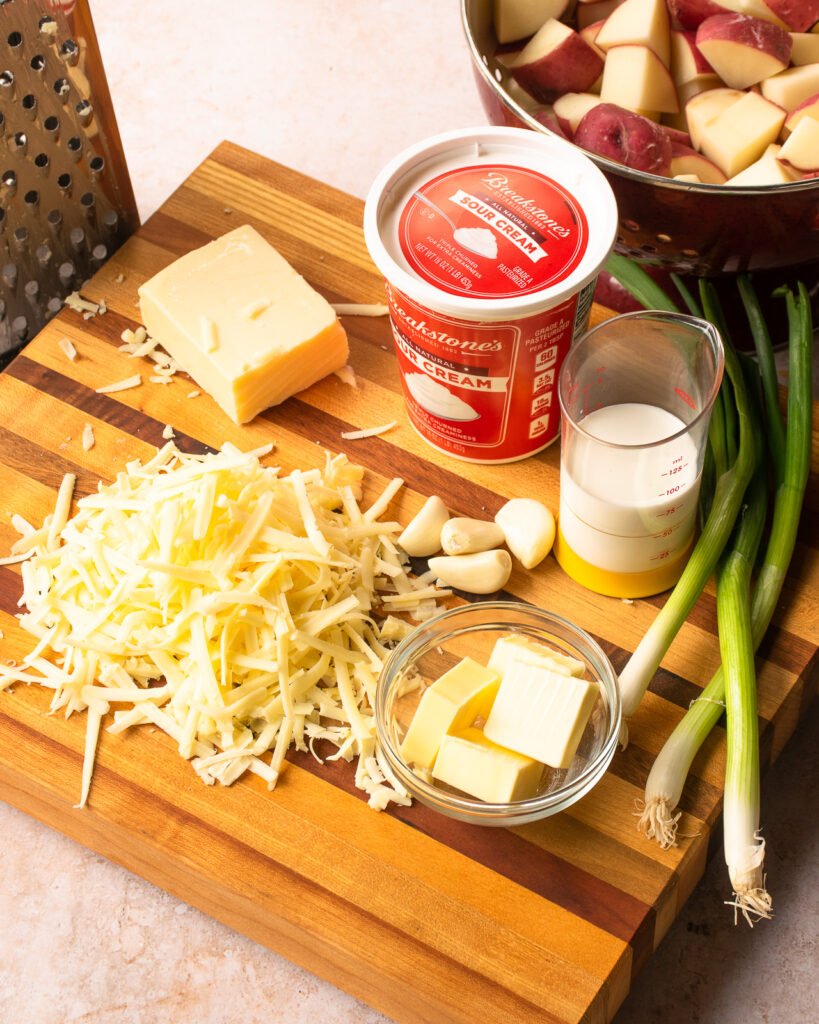 What Potatoes to Use
If you were making fluffy mashed potatoes, I would suggest a russet or baking potato with a higher starch content, but for smashed potatoes I like to use a less starchy potato which is less inclined to give up its shape after being cooked. Red-skinned potatoes are my favorite because I like to see the flecks of red skin in the final dish.