Smashed versus Mashed Potatoes
What's the difference between "smashed" potatoes and "mashed" potatoes (besides an "s")? Not much really. A little elbow grease, perhaps? In truth, mashed potatoes are generally smoother than smashed potatoes and that is a direct result of the tools and techniques used in the process. If you're looking for smooth, fluffy mashed potatoes, the best tool to use is a food mill that crushes every chunk of potato perfectly, leaving no un-mashed potato behind. Smashing your potatoes, on the other hand, just really gives them a good beating with a wooden spoon and the result still has lumps and chunks of potato. What do they have in common? Both are totally delicious, especially when you make them Cheddar garlic smashed potatoes.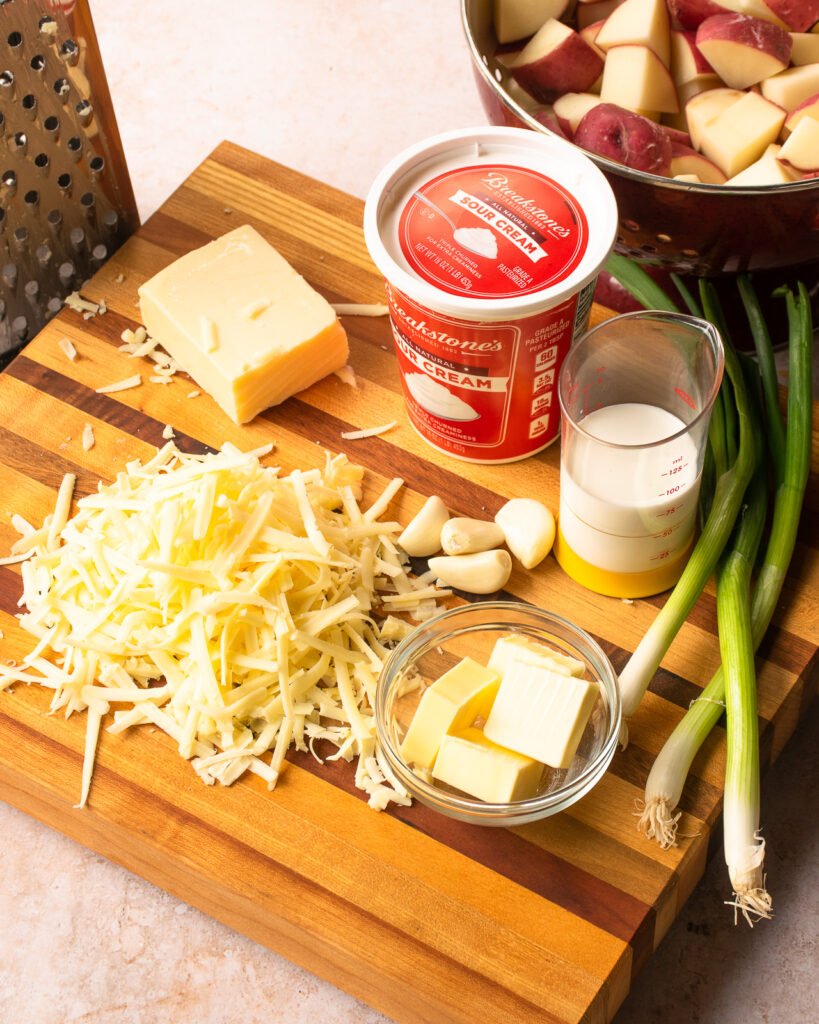 What Potatoes to Use
If you were making fluffy mashed potatoes, I would suggest a russet or baking potato with a higher starch content, but for smashed potatoes I like to use a less starchy potato which is less inclined to give up its shape after being cooked. Red-skinned potatoes are my favorite because I like to see the flecks of red skin in the final dish.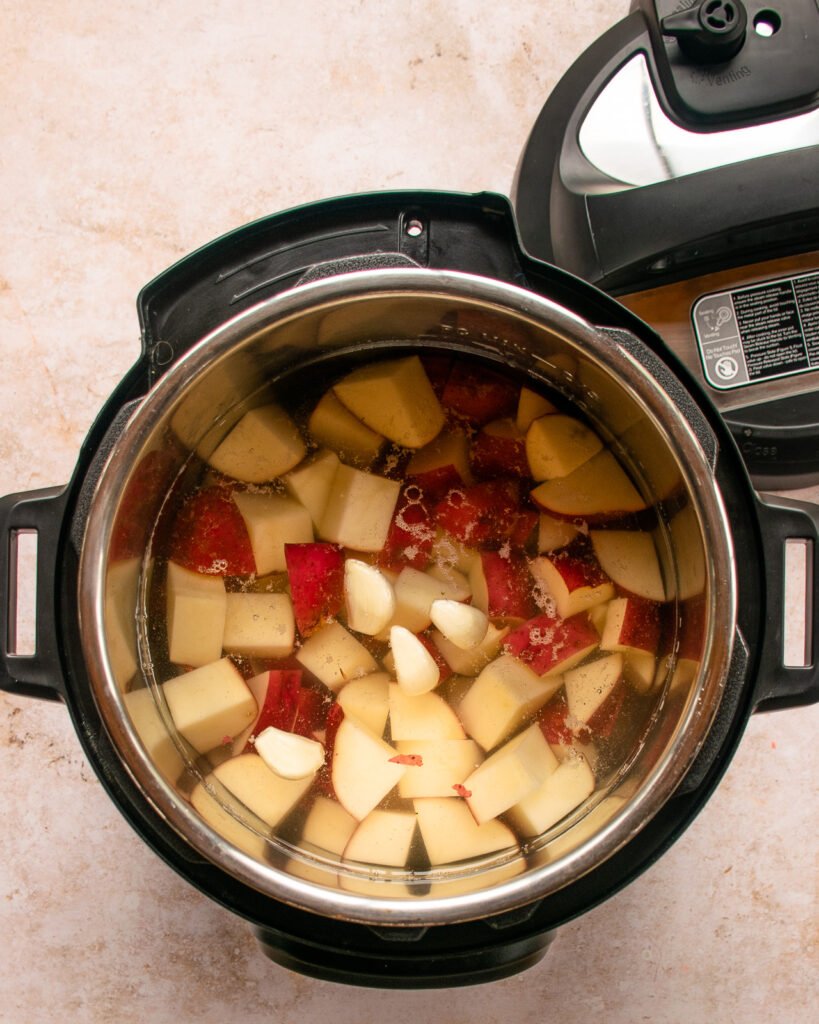 How Long to Cook Potatoes
How long to cook the potatoes really depends on how big the chunks of potato are, but on the stovetop they will probably cook for about 20 to 30 minutes. Check the potato chunks with a paring knife and when they are tender all the way through, you're ready to get tough on those spuds. Cooking the potatoes in the pressure cooker (or Instant Pot®) cuts the cooking time down significantly – roughly 6 minutes.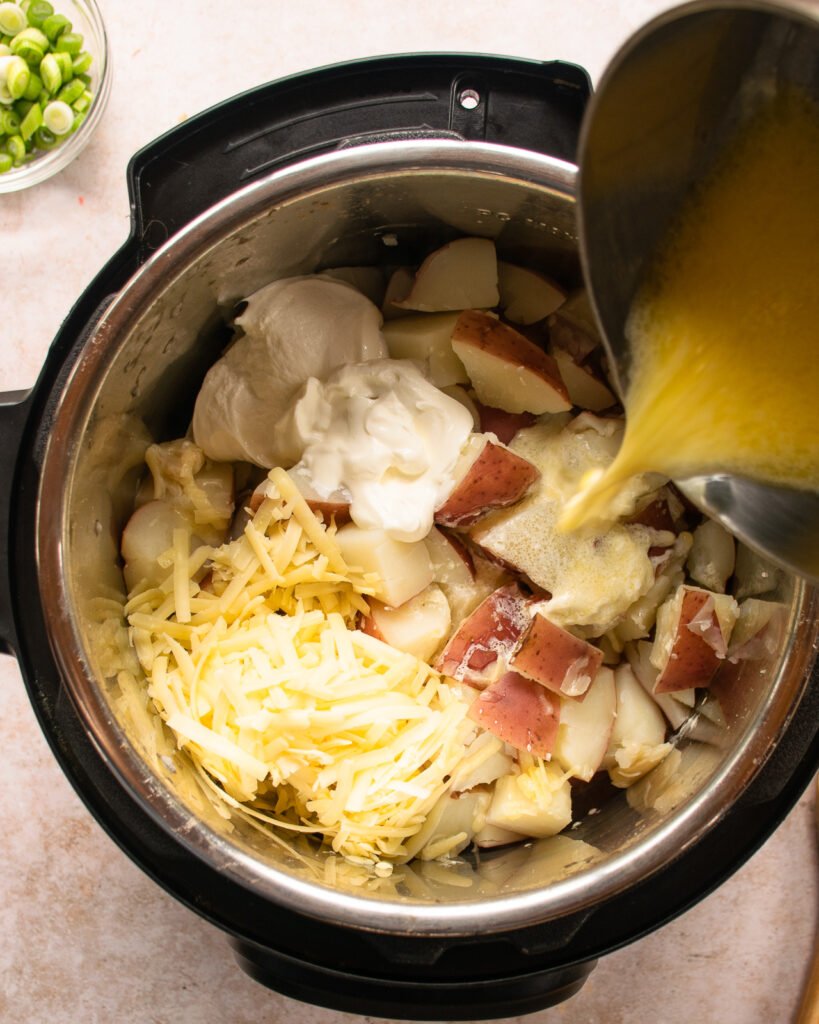 How to Make Smashed Potatoes
Once you have potatoes that are cooked and still warm, add the rest of the ingredients, but please make sure those ingredients aren't refrigerator cold. Let the sour cream sit at room temperature while the potatoes cook and heat the half-and-half and butter together in a saucepan. Adding cold ingredients to the potatoes will just cool them down, which makes it harder for the Cheddar cheese to melt. Returning the drained potatoes to the hot pot they cooked in also helps to keep everything warm.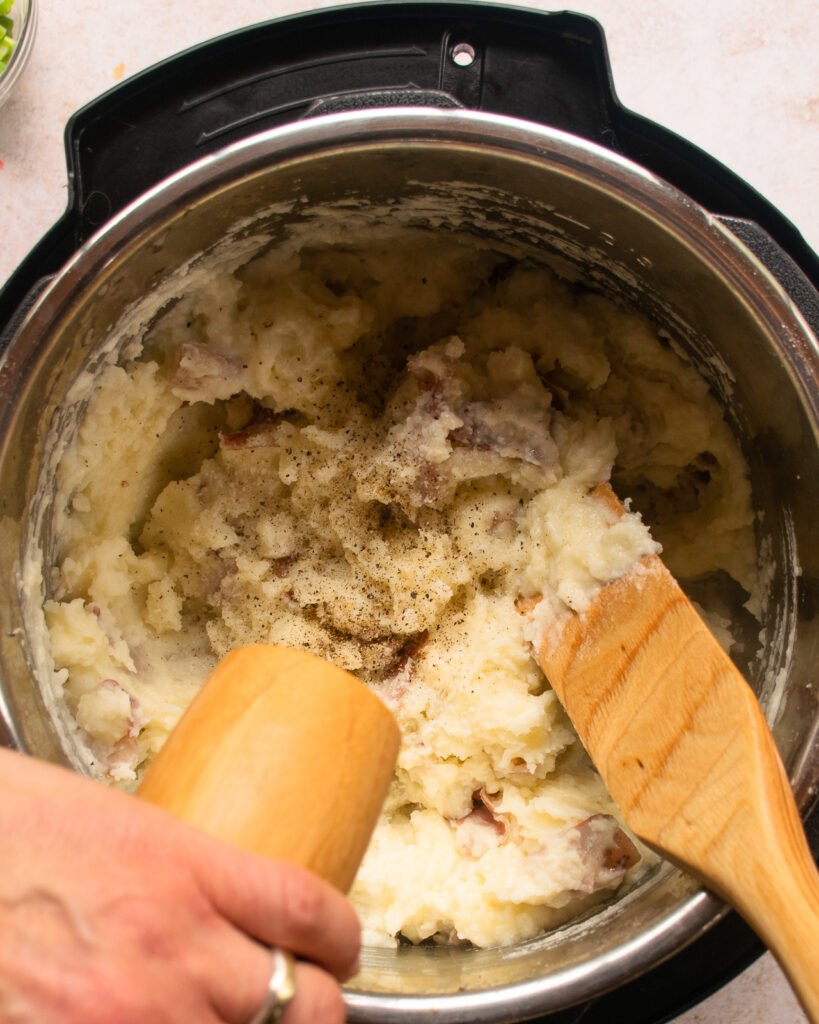 Seasoning Potatoes
Salt and pepper are critical to good mashed potatoes, so make sure you season well. Seasoning properly is the responsibility AND benefit of being the cook – you get to taste as you season. Keep going until it tastes just right to you.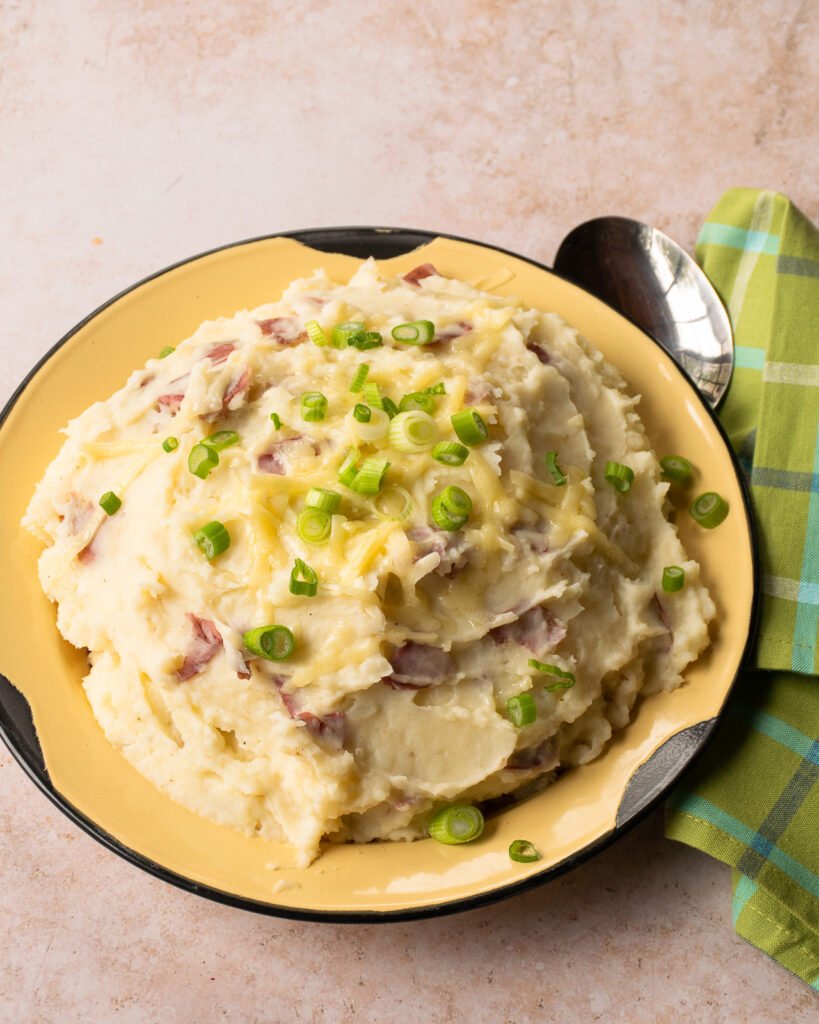 How Many Smashed Potatoes per Person
Generally, for planning purposes you should count on ½ pound of potatoes per person when making smashed (or mashed) potatoes. That, however, is obviously when they are being eaten as a side dish. If you find yourself alone on the couch with a spoon and a big bowl of Cheddar garlic mashed potatoes in front of you, I can't be held responsible for the serving size. 😉