I think I've always loved Thanksgiving stuffing because it has so many different qualities. (Yes, I know it is called "stuffing" when it's stuffed inside a turkey, and called "dressing" when it comes on the side, but I'm going to call it stuffing just because it's easier and then can't be confused with the sauce you might put on your salad!) A good stuffing is moist and tender, but it has crunchy or crispy toasted edges; it has a well-seasoned savory flavor, but also a sweet component that contrasts nicely. A great stuffing has everything to do with the ingredients you put in it.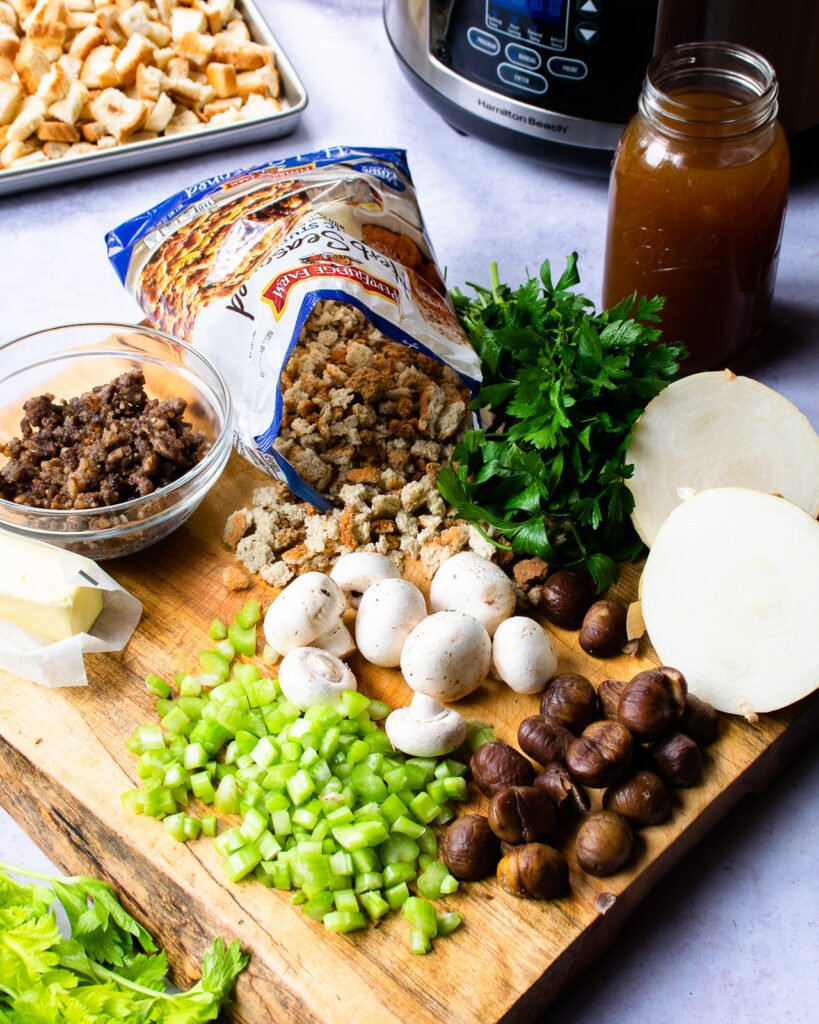 How to Make Stuffing in a Slow Cooker 
This slow cooker Thanksgiving stuffing includes salty sage sausage, two types of bread crumbs, the usual vegetables like onion and celery, and also mushrooms and sweet roasted chestnuts. It's seasoned with salt and pepper (of course), but also has grated Parmesan cheese and fresh parsley too. All these delicious ingredients are bound together with eggs and some really good quality chicken stock. The sausage is browned and the vegetables are sautéed before mixing all the ingredients together. Once combined the stuffing comes together so nicely in a slow cooker or Crock-Pot®.