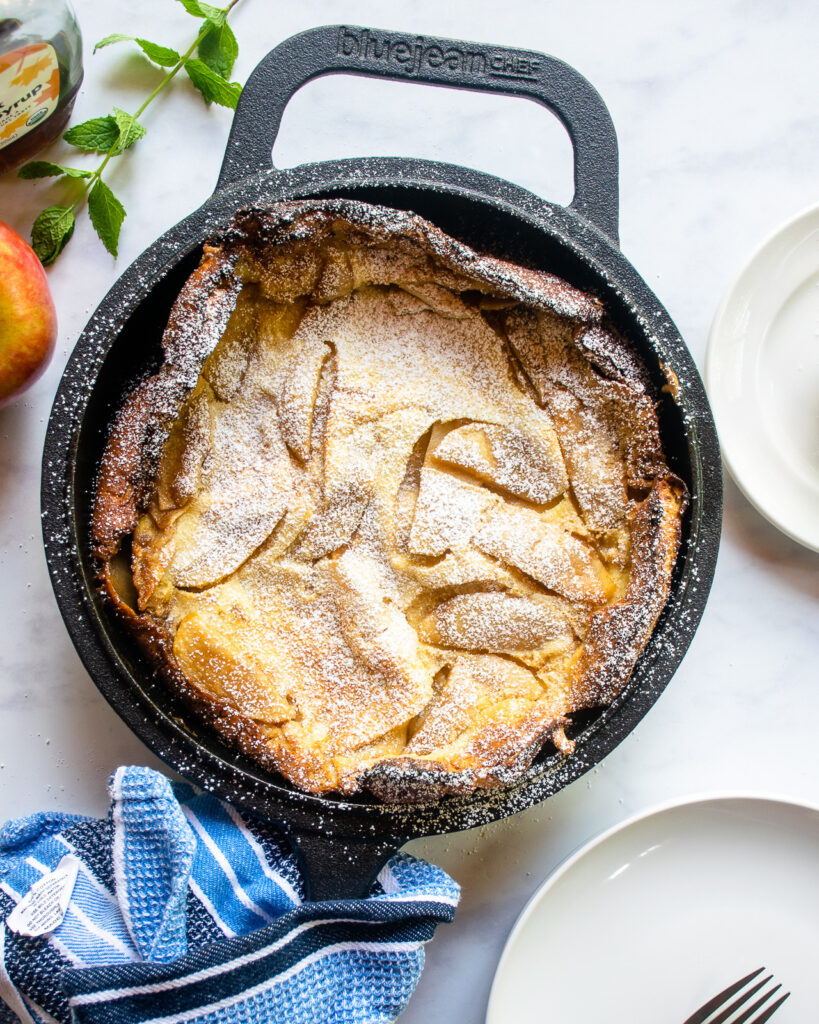 What is an Apple Dutch Baby?
Simply put, an apple Dutch baby is a family sized, baked pancake with apples in it. Dutch baby's are also known as German pancakes and what differentiates them from American style pancakes is not only that they are baked instead of cooked on the stovetop, but also because they have no leavening agent in the ingredients. Instead of using baking powder or baking soda to get the rise in the pancake, they rely on steam created from incorporating air into the batter by beating the eggs and then pouring the batter into a very hot pan before baking. It is thought that "German pancakes" became known as "Dutch Baby pancakes" through the mispronunciation of the word "Deutsch" (German). Believable.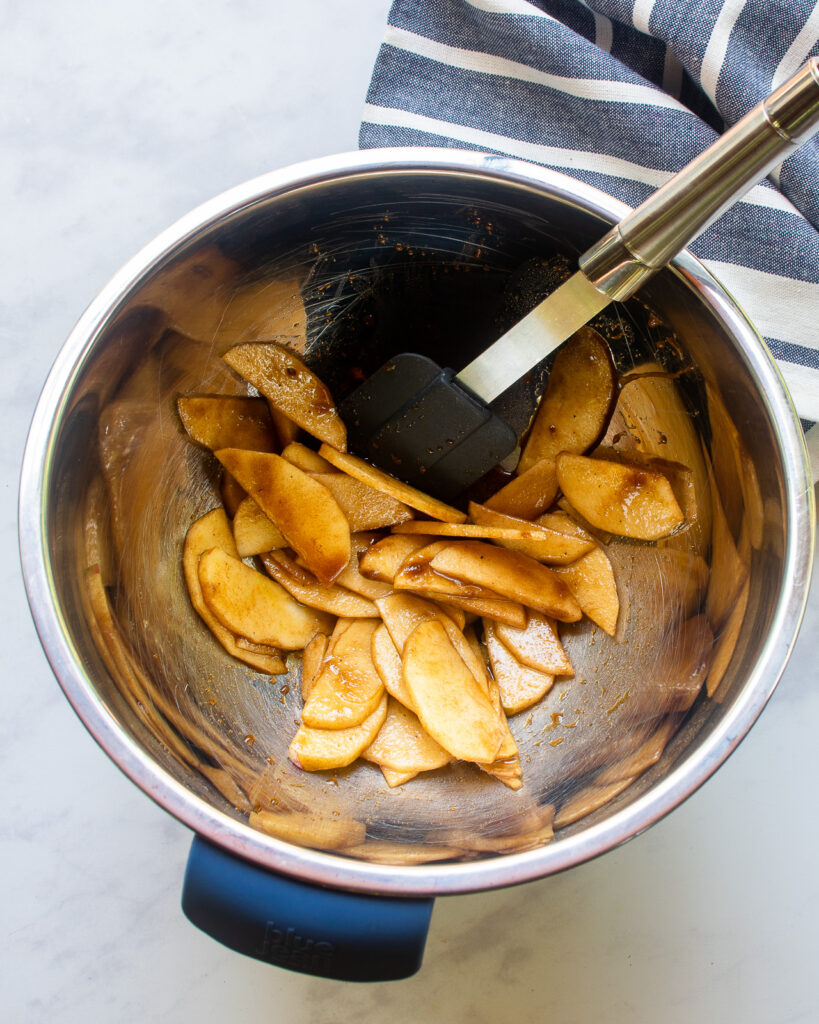 How to Make an Apple Dutch Baby?
To turn a Dutch Baby into an apple Dutch Baby, you start with apples. Slice them, toss them with sugar and spices and let them sit until the time is right. Just one apple is enough for this recipe and it can be any apple that you like.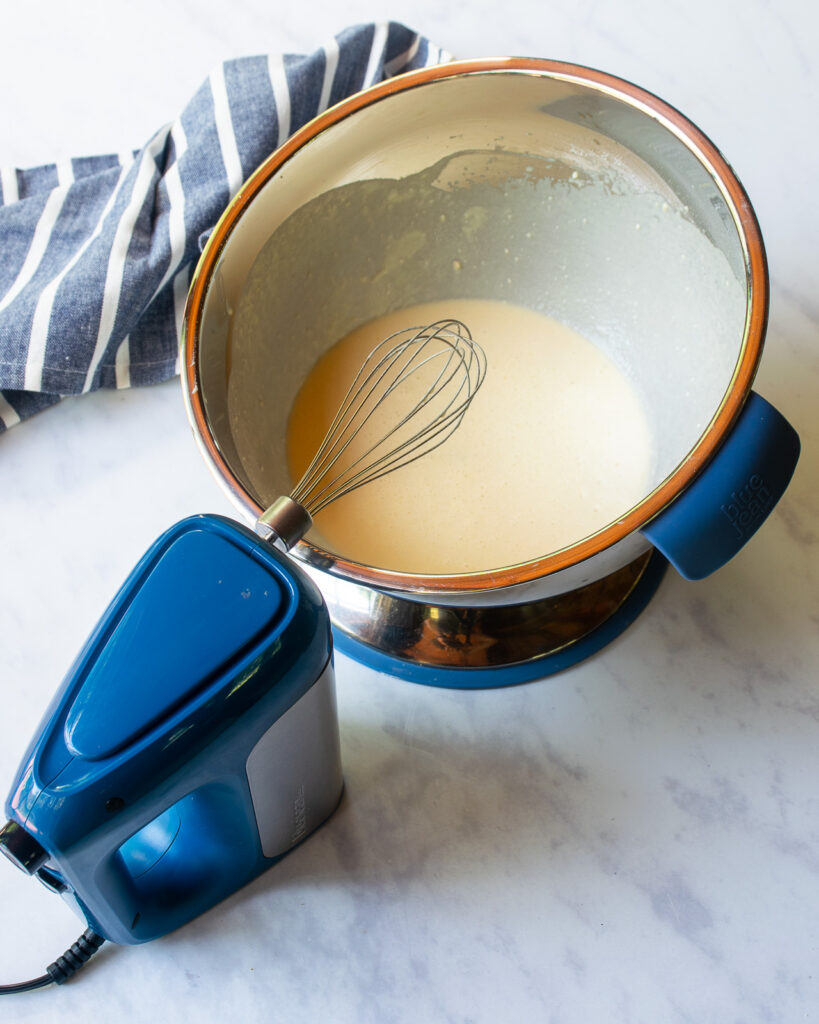 Dutch Baby Batter
The batter for Apple Dutch Baby is simple – just beat all the ingredients together. You can use a whisk if you're diligent, but I like to use an electric hand mixer because the goal is to insure that there are NO lumps of flour left and that you are actually incorporating some air into those eggs. You could also use a blender if you're so inclined. Ideally, you should let this batter rest for at least 10 minutes so the flour can absorb some of the liquid.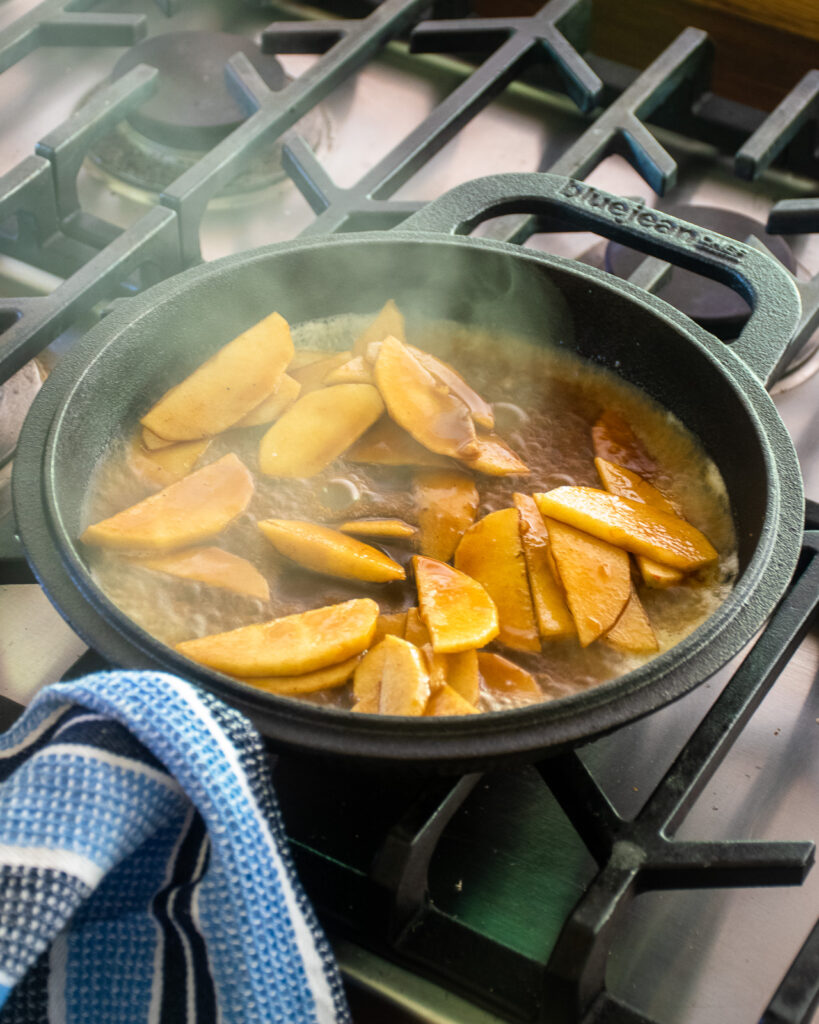 Best Pan for an Apple Dutch Baby Pancake
A Dutch Baby rises because the air trapped into the batter turns into steam when it hits the hot pan. With that understood, the best pan for a Dutch Baby pancake is a cast iron pan because it is the best at getting super hot and staying hot. In a pinch, use whatever skillet you have, but pre-heat your skillet in a 425˚F oven for at least 15 minutes. Then, remember that the pan is super hot. Get a kitchen towel onto the handle or put a hot mitt out so you don't forget. Start by adding butter and the apples to the pan and then immediately pour the batter into the pan and return the pan to the oven.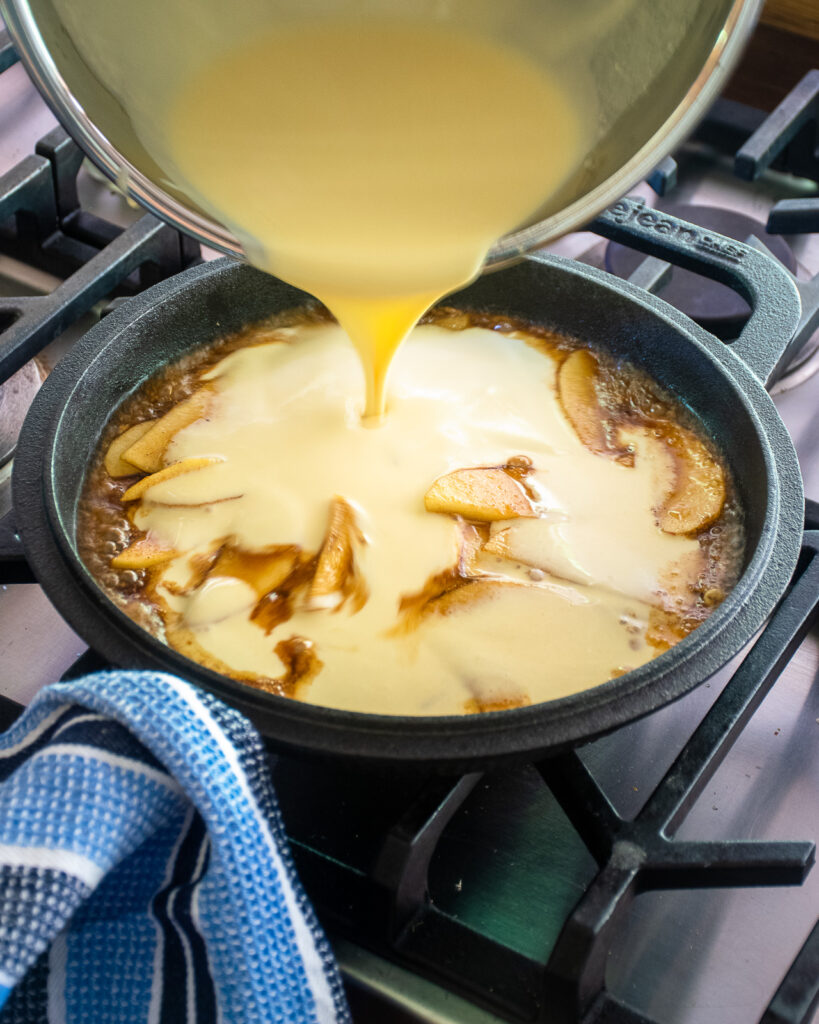 How to Get a Dutch Baby to Rise
If you've followed the steps of beating the batter well and pre-heating your cast iron skillet, you've nothing to worry about. The Dutch Baby will rise up high in the oven. All you have to do is nothing – and I mean that literally. Don't open the oven door no matter how tempted. Do nothing!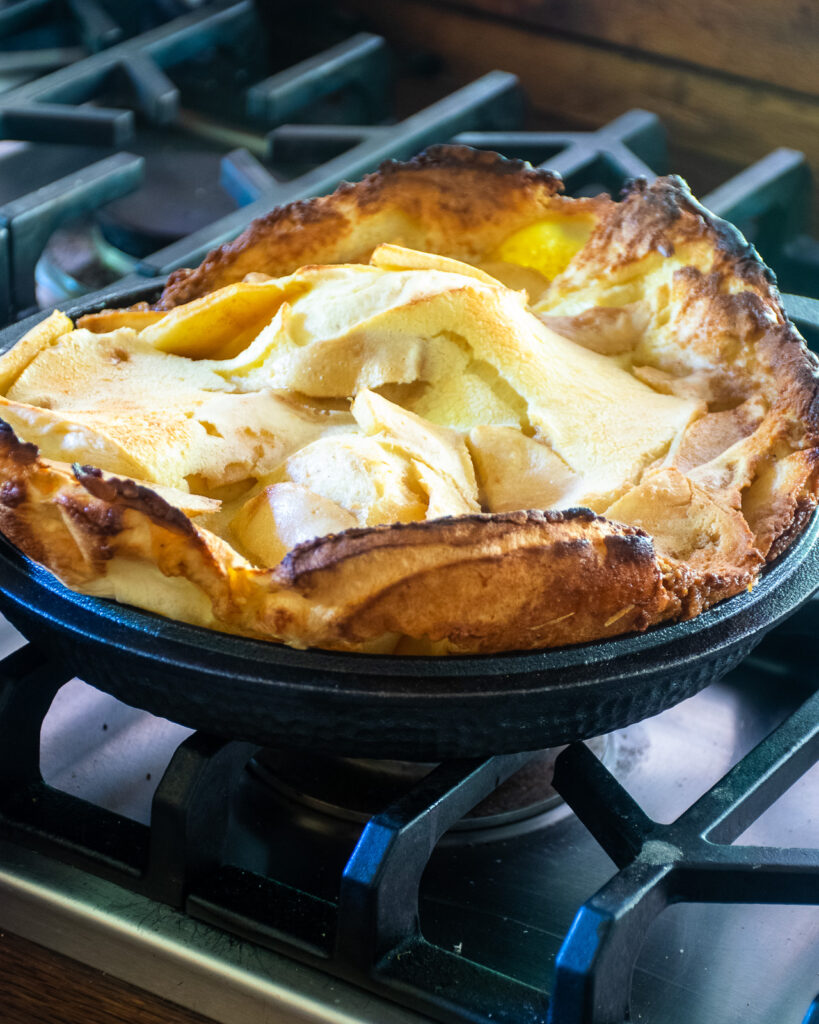 How to Serve Apple Dutch Baby
Once the Dutch Baby comes out of the oven, risen high and looking beautiful, I'm afraid it won't last however. As with other foods that rise from steam (like soufflés) the Dutch Baby will fall. That's as it's meant to be, but don't worry, it will still taste delicious. Sprinkle powdered sugar on top and slice it into wedges. Pour a little maple syrup on top or add some berries and whipped cream and enjoy!