What is Delicata Squash?
Squash can generally be broken into two groups – summer squash and winter squash. The main difference between the two is their skin – summer squash has a thin skin and winter squash has a thick, tough skin. Then, there's delicata squash. Delicata squash belongs to the winter squash family, but has a delicate skin (see where the name comes from?) that you can easily slice through AND that is edible. I think for this very reason alone, delicata squash is my favorite winter squash. When you make stuffed delicata squash, it's super easy to prepare and to eat – no scooping of squash out of its skin, just slice and eat. Plus, it's a really pretty squash.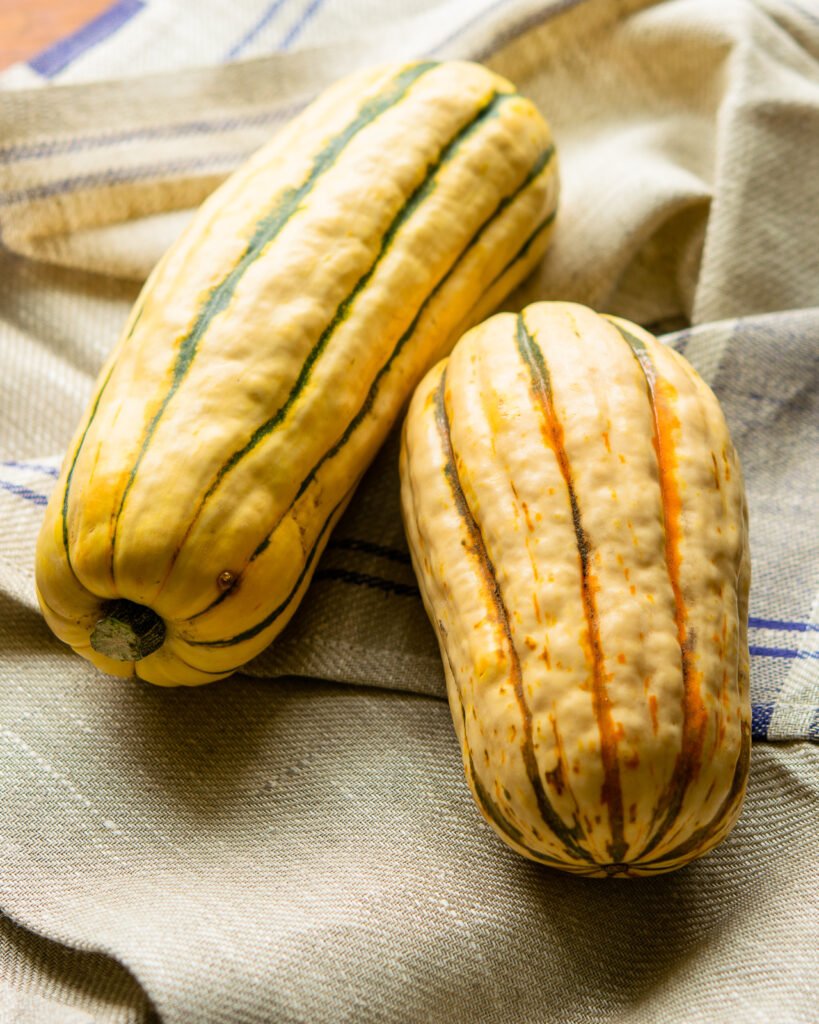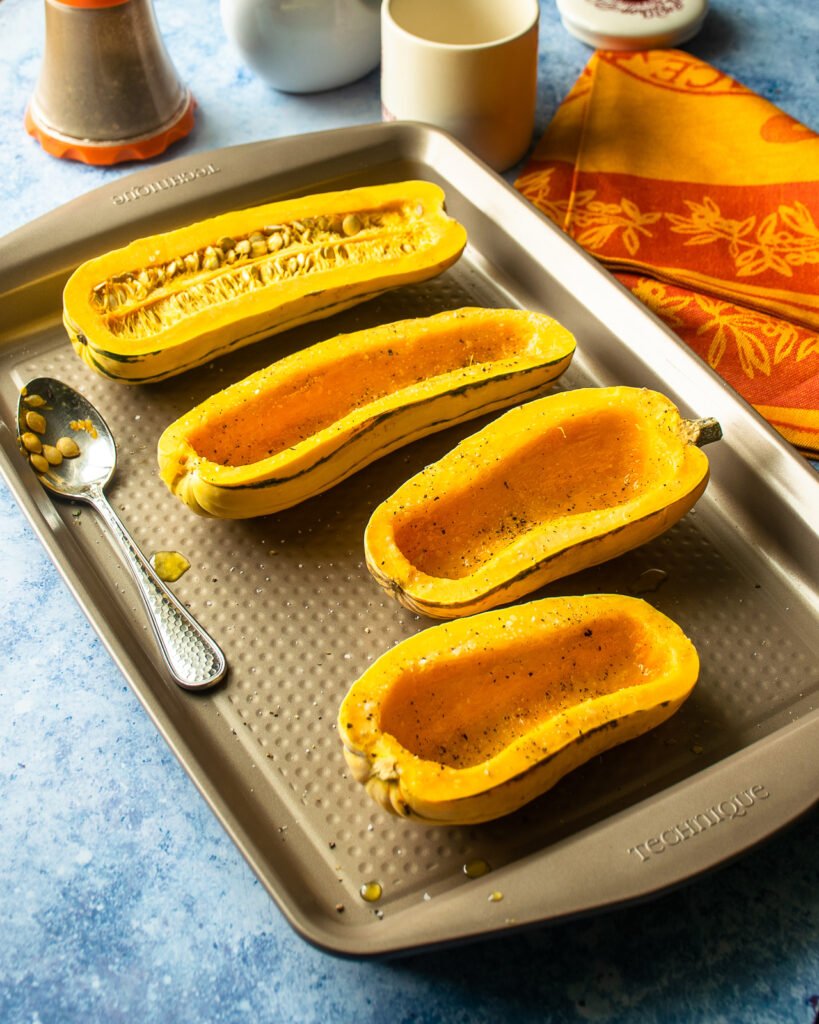 How to Roast Squash
As with any squash, once you slice delicata squash in half you'll find a cavity with seeds inside. Scoop the seeds out and season the inside of the squash with olive oil, salt and freshly ground black pepper.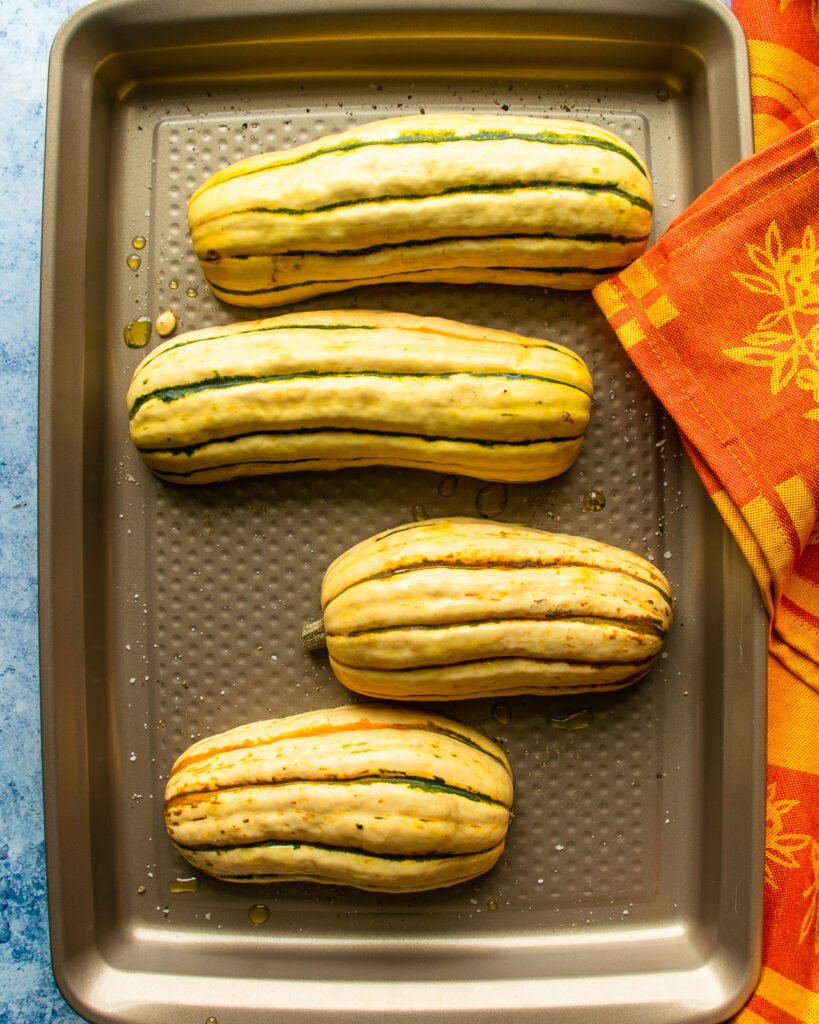 Cooking Time for Roasted Squash
Always place the squash cut side down on the baking sheet. This traps the steam from the squash and helps it keep its moisture as it cooks through. How long it takes to roast depends on how thick the squash is, but generally 20 to 25 minutes is sufficient.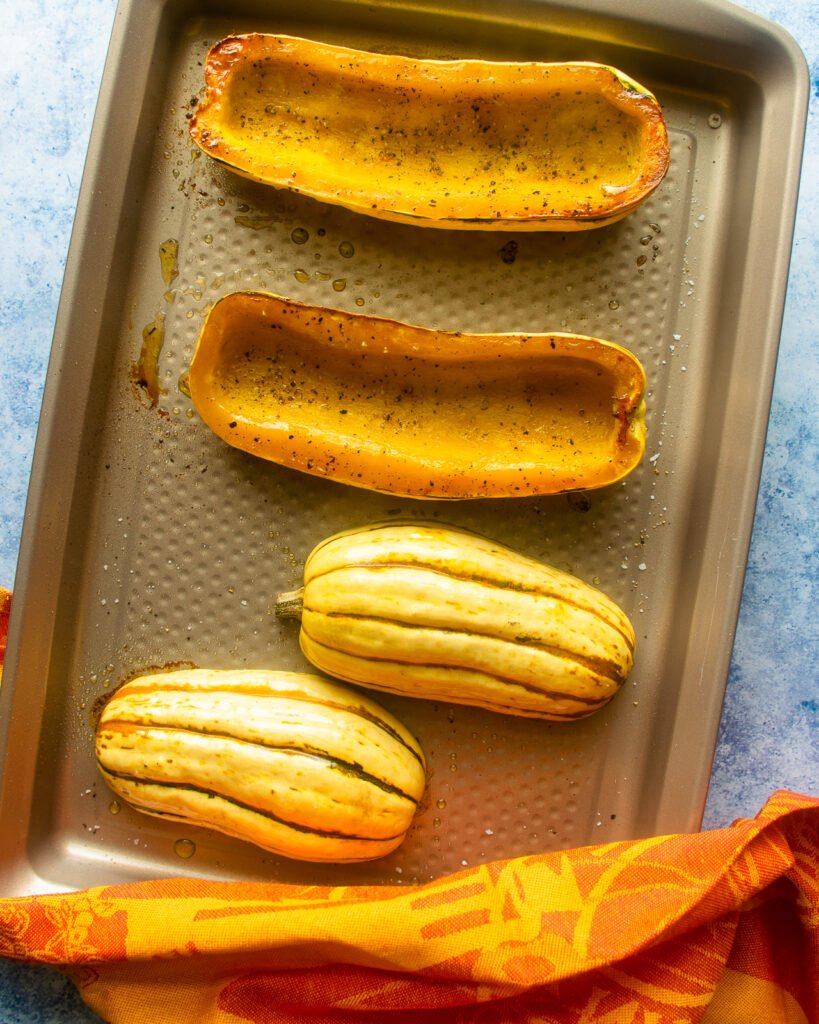 Vegetarian Stuffed Squash
The stuffing made for this recipe has sausage included, but that doesn't mean that YOU have to include it if you'd prefer a vegetarian option. You can keep it simple and just omit the sausage, change the chicken stock to vegetable stock and leave everything else the same. If you want to add something to replace the sausage, some lightly toasted chopped pecans would be especially nice.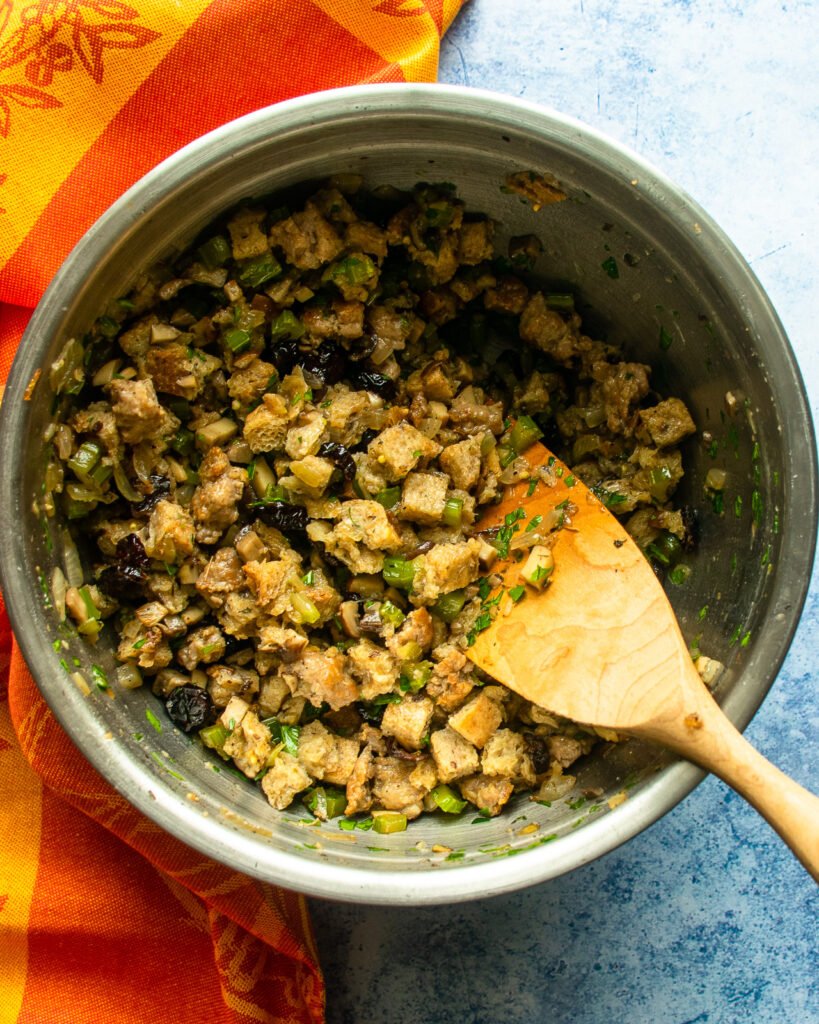 Stuffing Variations
There are other options for varying the stuffing for this recipe. If you're not a fan of pork, just substitute turkey or chicken sausage instead. To make the stuffing gluten-free, you could use a grain like quinoa or rice instead of the bread cubes, reducing the chicken stock to just enough to moisten the recipe – about ¼ to ½ cup. 

Baked Stuffed Squash
Once the squash has had its preliminary roast and you've made the stuffing, you just have to marry the two together and give it a final bake. You can pause at this stage before the final bake if you like. Leave the stuffed squash out on the counter for an hour or two before baking, or refrigerate it for any longer period of time.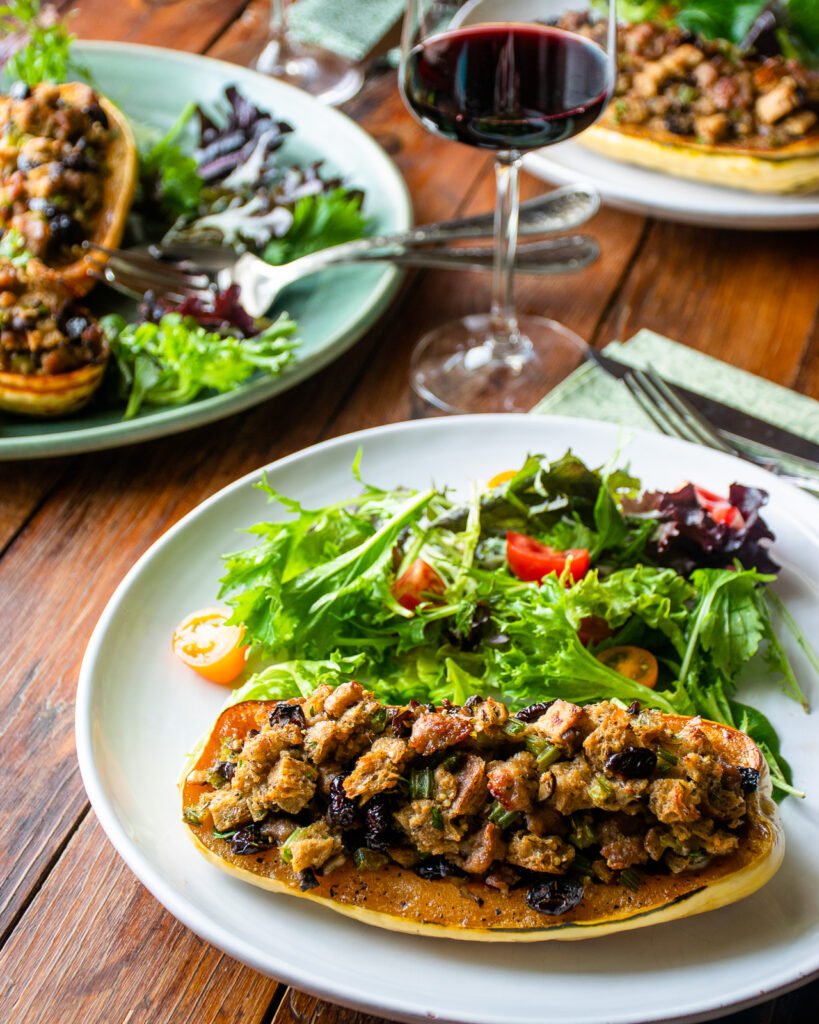 What to Serve Alongside
A small stuffed squash could serve as a side dish (or cut a large one in half), but I think this stuffed delicata squash is a really tasty and delightful dinner with just a side salad or a green vegetable. Make a simple vinaigrette and toss some mixed greens and tomatoes. Or make it really feel like Thanksgiving and serve Brussels sprouts on the side.