Pecan pie is actually very easy to make, but with a few special touches that are equally easy, you can take your regular pecan pie to the next level. This recipe for pecan pie adds two extra special ingredients that are near and dear to my heart – chocolate and bourbon. 
Chocolate is always a good way to make something better (at least if you're making it in my house), but the nice thing about this recipe is that you don't have to do anything with it, other than pick a good quality dark chocolate and toss it in the pie dish along with the pecans. The same goes for the bourbon – pick your favorite bourbon and simply add it to the filling mixture that you're already making. Of course, if you don't want to add the bourbon, don't. Just leave it out – there's no need to replace it with anything.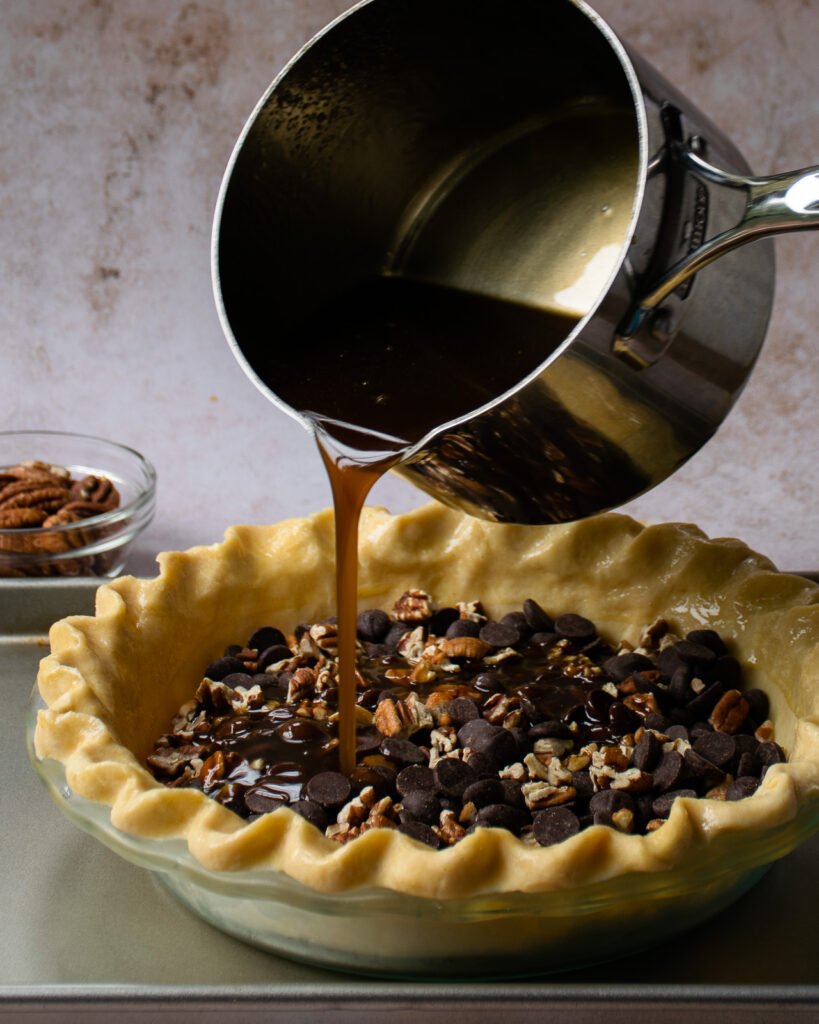 The next simple trick to make your pecan pie stand out is all about the pecans themselves. Reserve a few pecan halves and place them in a decorative circle around the outside of the pie. It's a simple touch, but it makes a big difference visually and how people see food definitely affects the overall impression of what it is they are eating.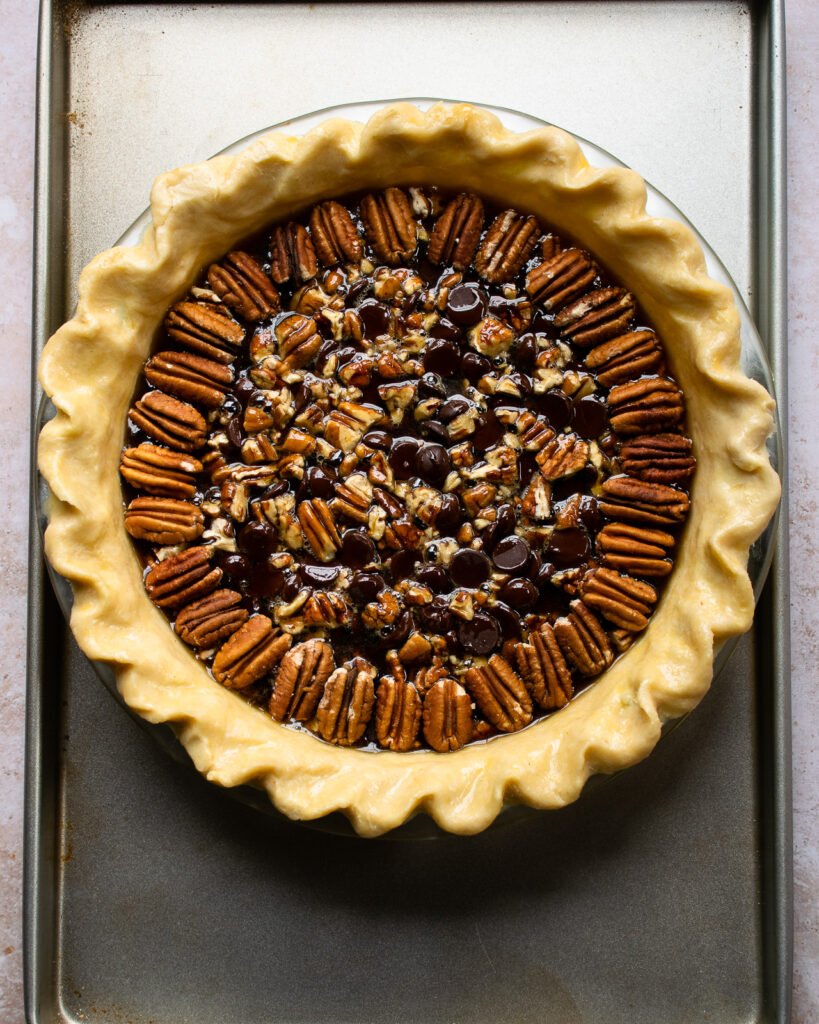 Of course, you can (and should) make this ahead of time. If it is indeed Thanksgiving, you'll have plenty of other things to do the day of the big meal. Keep it on the countertop, covered, and just reheat ever so slightly before serving if desired.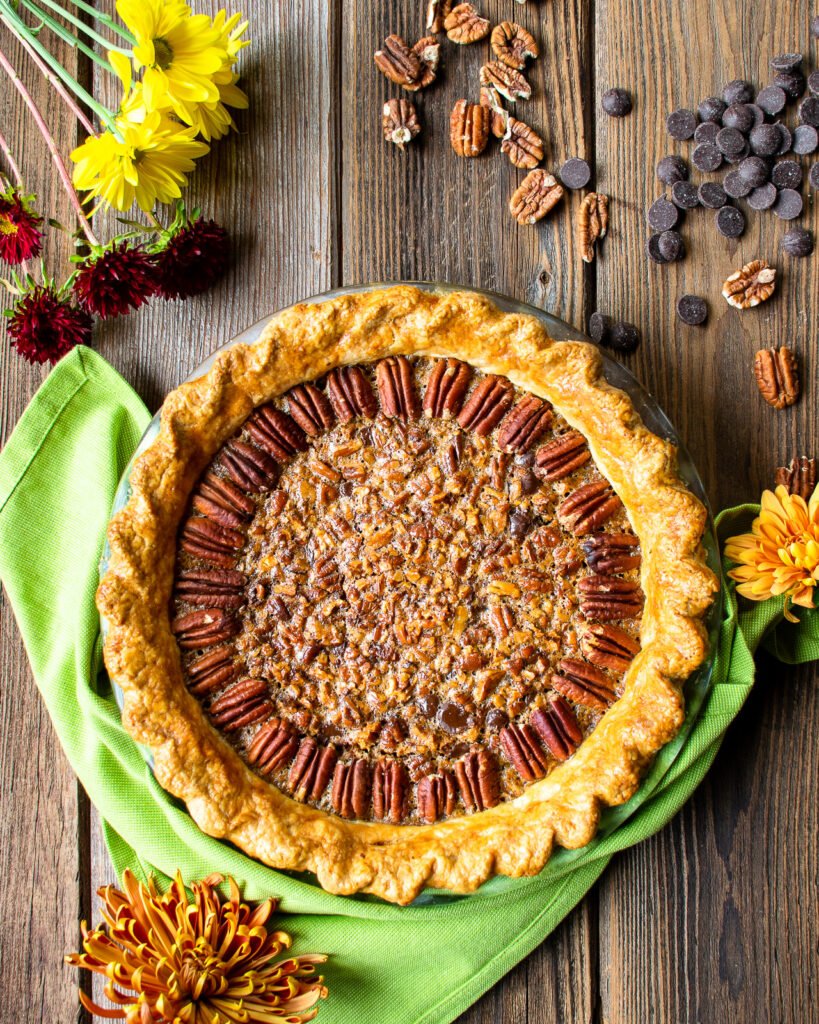 When you're ready to serve, all you'll have to do is slice it, listen to the "oohs" and "ahhs" as people see the chocolate inside and dollop a little whipped cream on top if you're game.