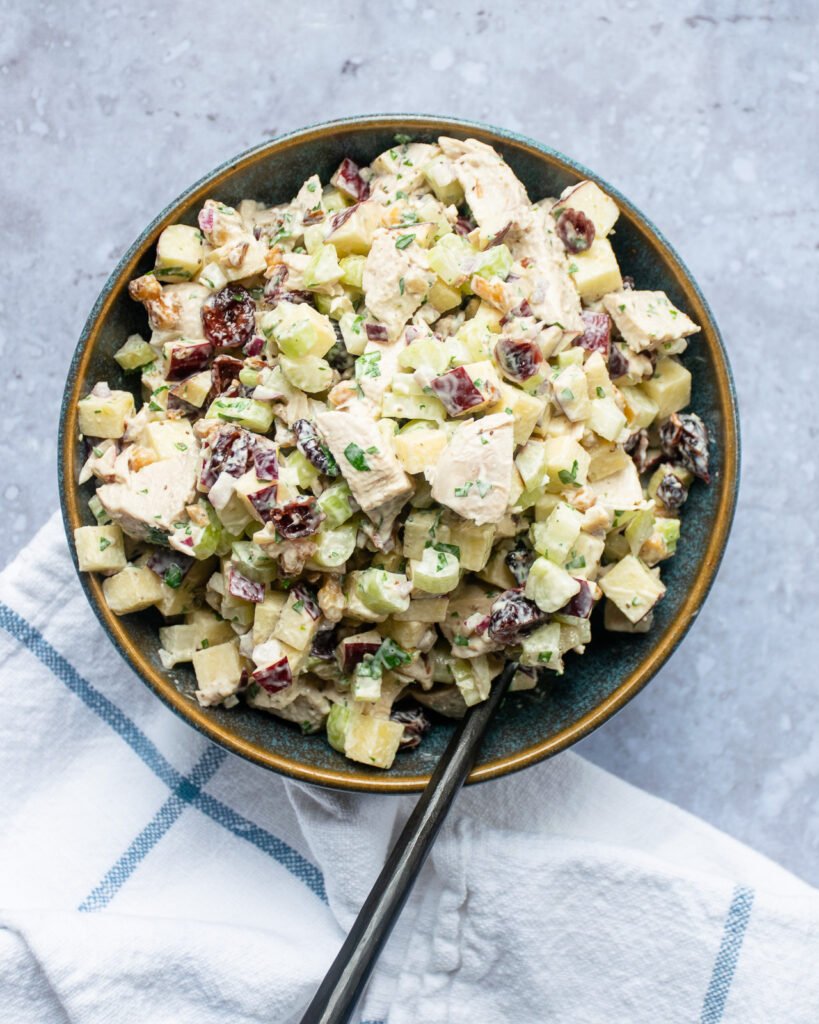 A Chicken Salad for the Fall
I love a good chicken salad. The Best Chicken Salad is my go-to, but sometimes it's nice to add some different flavors and textures to the salad. That's exactly what happens with this chicken salad with apples and walnuts. The apples and dried cranberries add a sweet note and the toasted walnuts along with the apples give you a nice crunch that you don't usually find in chicken salad. It's perfect for the fall when apples are in season.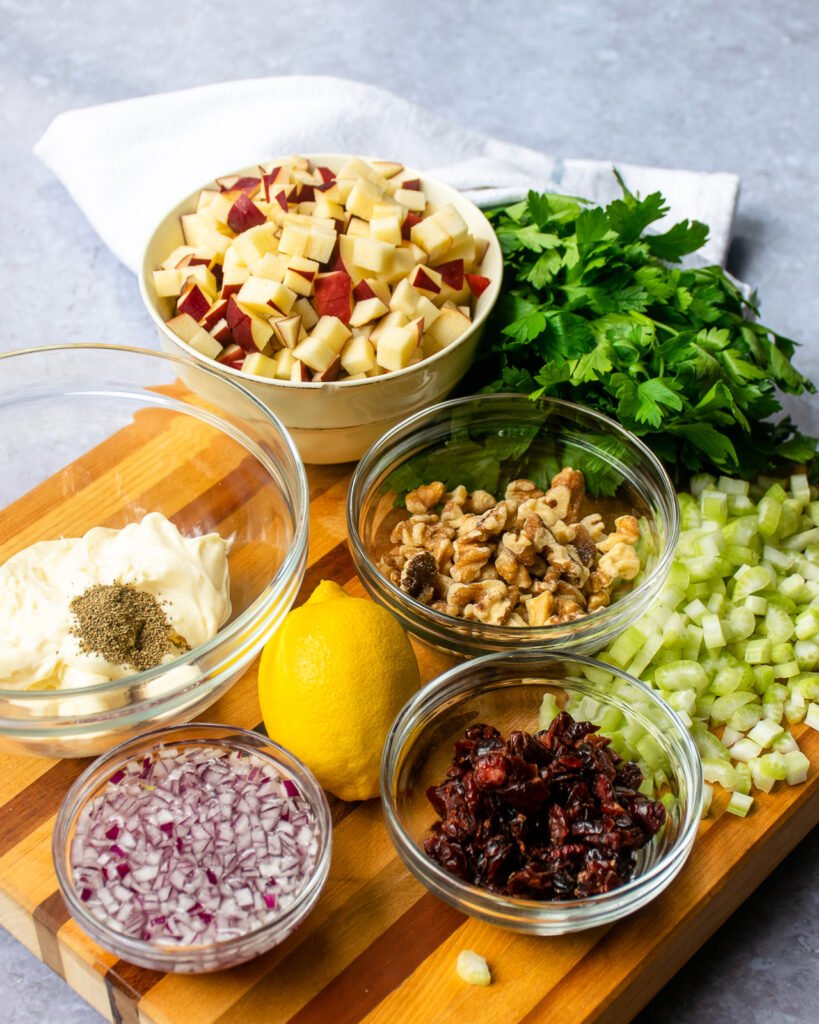 What Apples to Use
The best apple to use for this salad is the one you really like. No joke. I like an apple with a sweet flavor and nice crisp bite – like a Honey Crisp, but you might prefer a tart Granny Smith or a Red Delicious. You can always take a look at my Apple Varieties Chart if you need some guidance, but mostly just pick the apple you like to eat.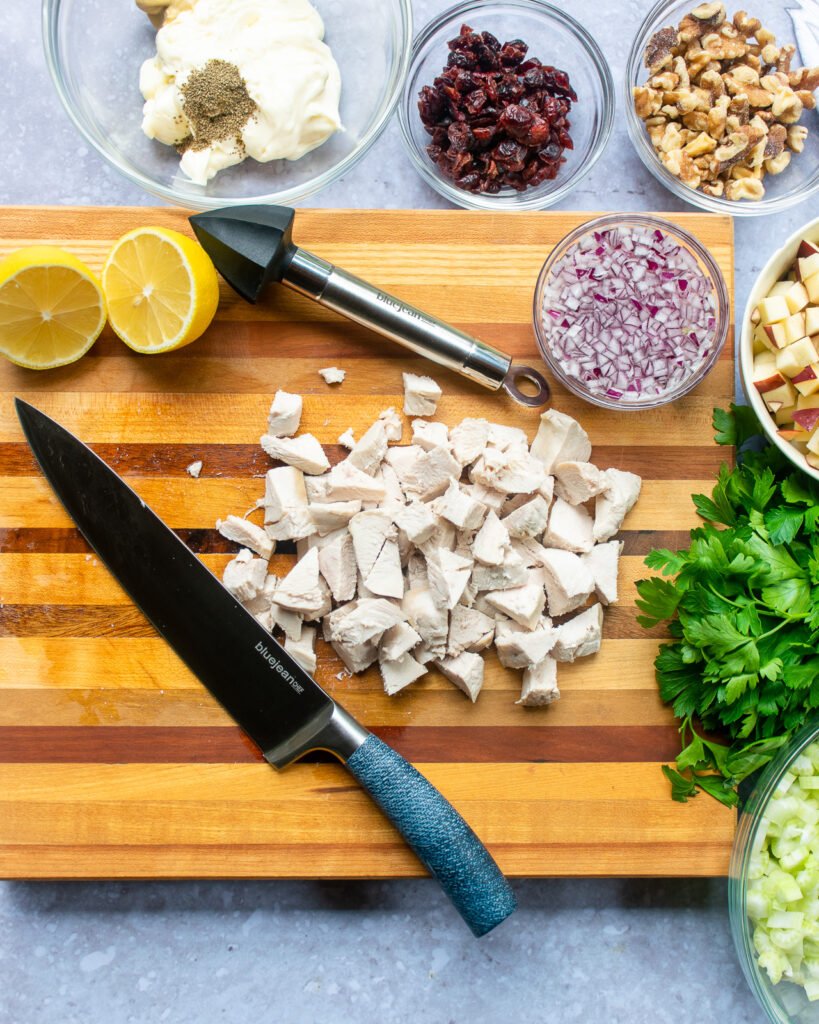 How to Prepare Chicken for Chicken Salad
The chicken for chicken salad just needs to be cooked, but ideally it should be moist and tender. Leftover chicken is perfect, but if you're cooking the chicken specifically for the salad, I recommend using a technique that will ensure it remains moist. In the recipe, I talk you through my easiest poaching method for chicken, but you could also try air-frying chicken breasts  with just salt and pepper – also easy and the results are moist. When it comes to cutting the chicken into pieces, you have options. You can cut the chicken into bite-sized chunks, you can shred the chicken with two forks, or you can buzz the chicken in a food processor a few times to get it even smaller. It's entirely up to you.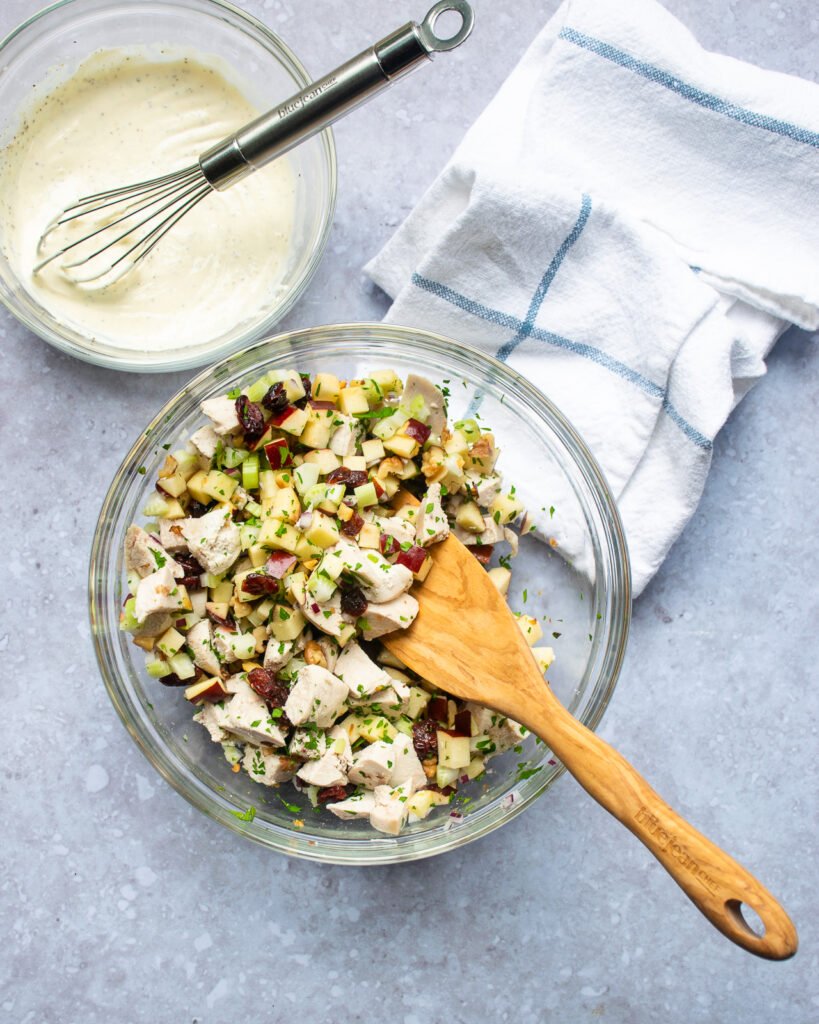 Dressing for Chicken Salad
The dressing for this chicken salad with apples is mayonnaise-based. Just stir together the mayo, Dijon mustard, celery seed and lemon juice and season with salt and pepper. Use as much or as little of it as you like on your chicken and save any leftovers to dress another salad another time.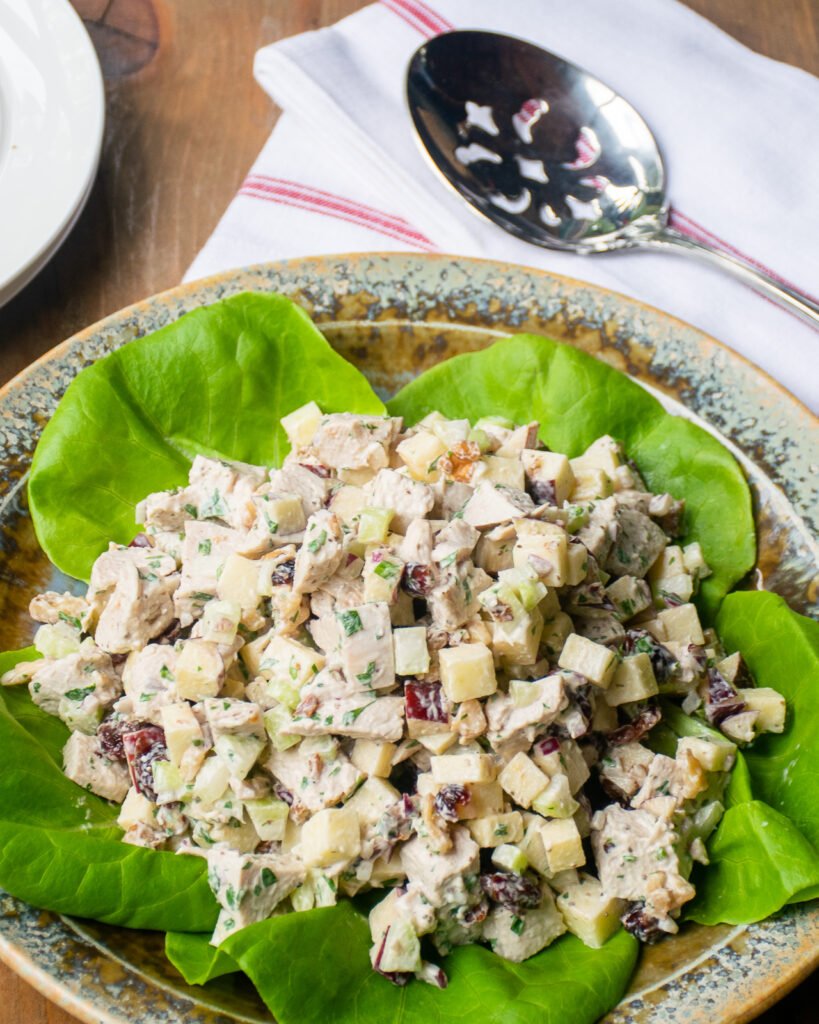 How to Serve Chicken Salad with Apples
More options… Chicken salad makes a delicious salad to have as one of a group. You serve it with a Beet and Orange Salad, a Tomato and Cucumber Salad and a simple Arugula Parmesan Prosciutto Salad for a nice variety of salads. Or, you could make it into a sandwich on your favorite bread – soft bun, sourdough bread, no knead bread, pita bread or baguette. So many choices, so few lunchtimes.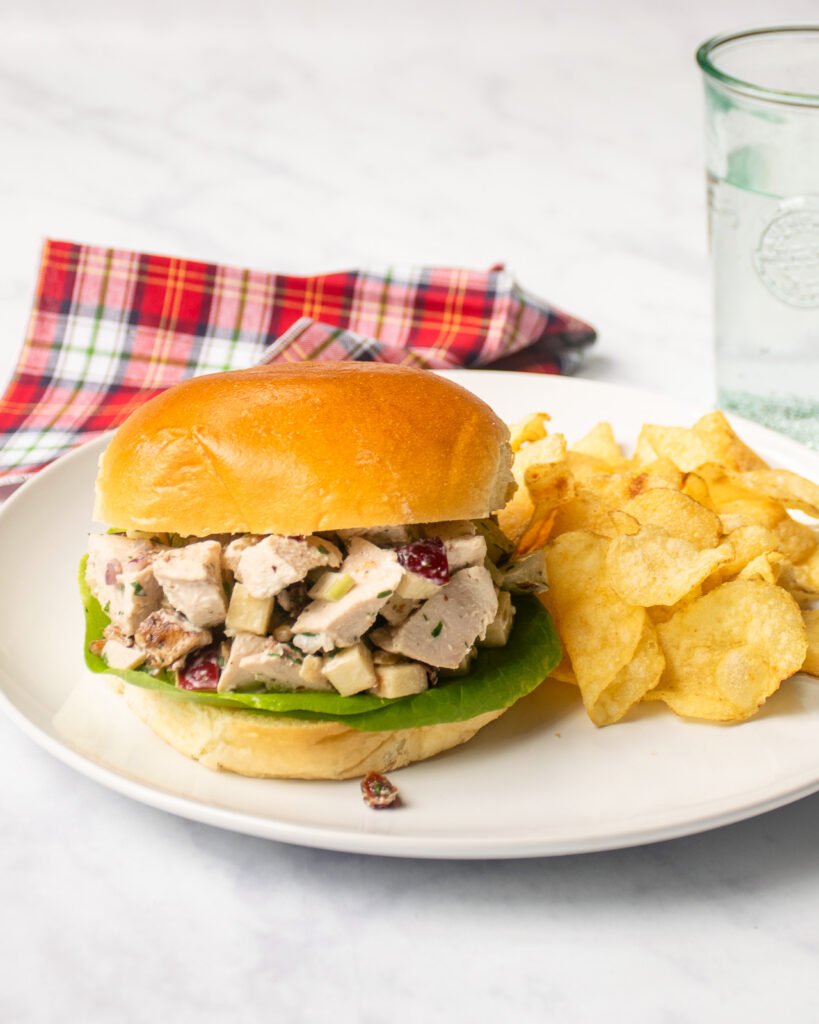 How to Store Leftovers
If you have any leftovers, store them in an airtight container for 3 to 5 days in the refrigerator (less if you're using leftover chicken).