The Perfect Hamburger Bun
Not every burger is perfect. In fact, not every burger is even very good. Burgers tend to be one of those meals that are so common to all of us, that often the details get overlooked and you just make a burger. I'm here to tell you that you can take your average burger, pay attention to the details and make that burger great. After building the burger patty – either with the traditional method or the smash burger method – the most important part of a burger is the bun, and there's nothing better than homemade soft hamburger buns.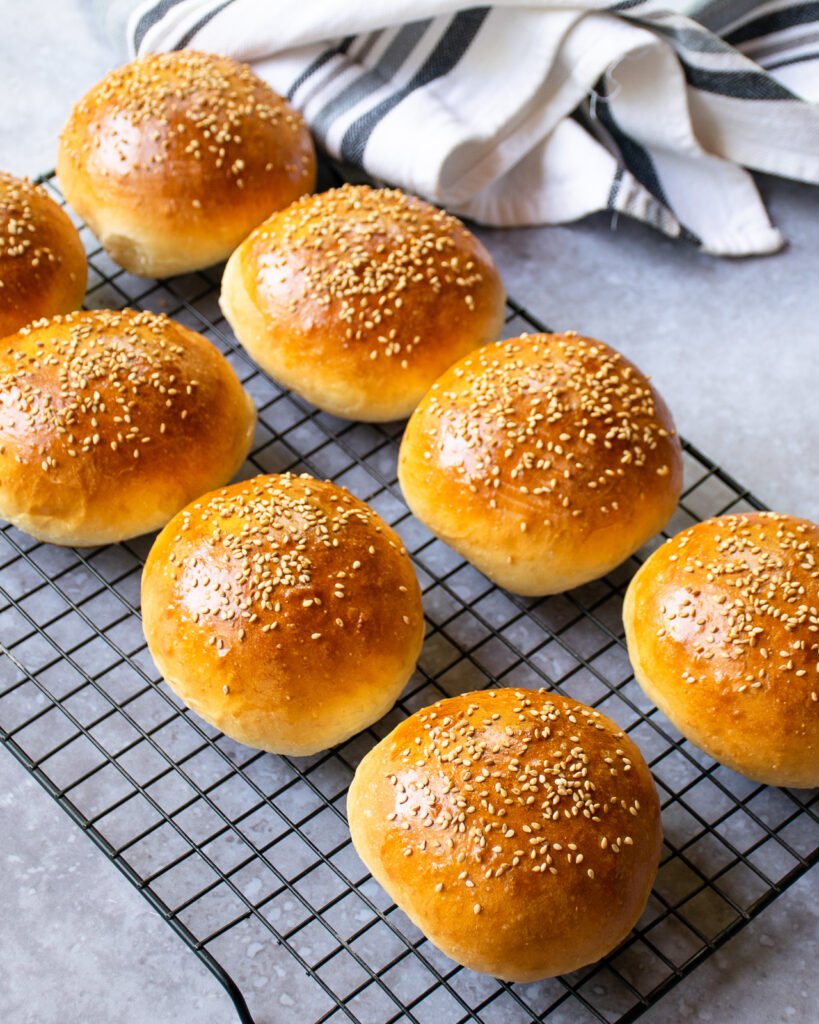 Brioche-Like Burger Buns
It may seem over-the-top to make your own hamburger buns, but it's not difficult and they do make such a difference to that final delicious sandwich. The perfect hamburger bun has an  even crumb so that you can toast it evenly and add nice even spread of your favorite condiments. It should also be soft enough to bite into so you don't tear or tug at that burger. Finally, it needs to be delicious all on its own. These homemade buns have all three qualities because of the addition of butter, egg and milk. They are somewhat similar to a brioche dough, but without nearly as much fat.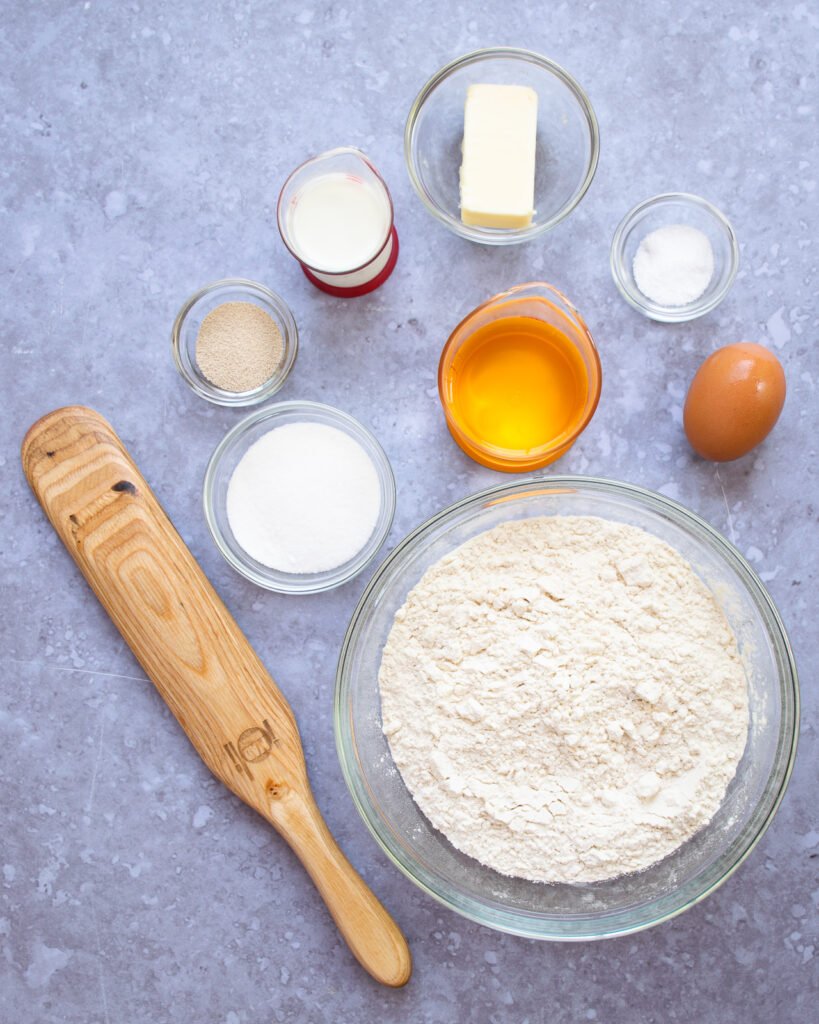 How to Make Homemade Soft Hamburger Buns
Making these homemade soft hamburger buns basically entails stirring the ingredients together in a bowl, kneading the dough a little and letting it rise before shaping and baking. You will notice that this recipe calls for instant yeast (or fast-acting yeast), as opposed to active dry yeast. Instant yeast is a more concentrated form of yeast that is milled into smaller granules. It's easier to use than active dry yeast because it can be mixed right into dry ingredients, rather than having to proof the yeast in liquid before adding other ingredients. If active dry yeast is what you have, then not to worry – you can still use it. Just increase the quantity to 1 tablespoon OR let the dough rise for a little longer than you would otherwise. You can ready all about how to convert different types of yeast here.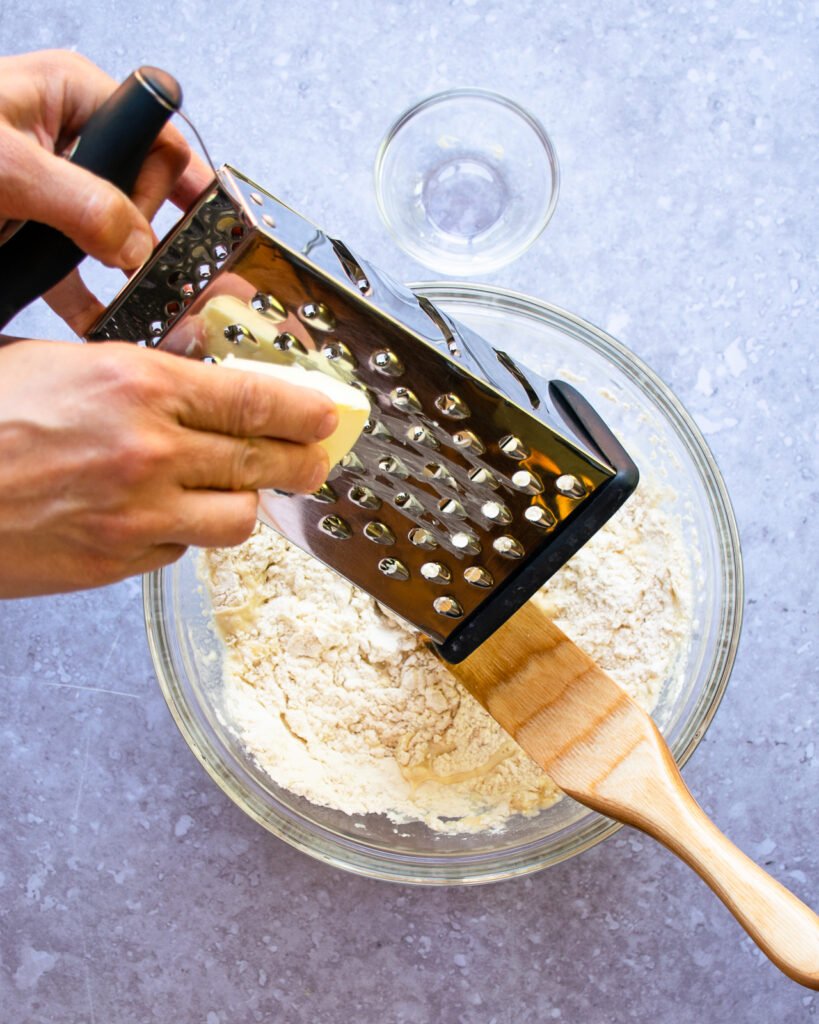 Grating in Butter
If you're using a stand mixer to mix your dough, cut the butter into tiny chunks and just throw it in a little at a time as the dough hook turns. If you're making this dough by hand, freeze the butter for 10 minutes or so and then grate it into your flour mixture. This creates chunks of butter that are the perfect size and they will disappear into the dough as you knead.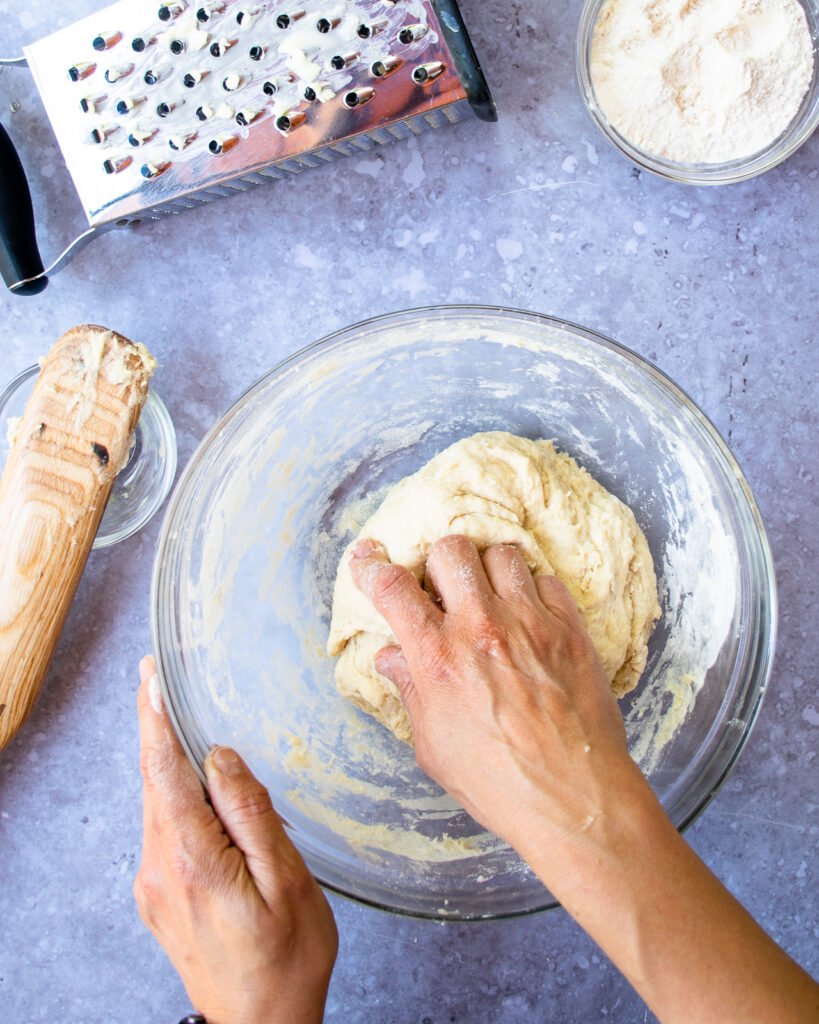 Kneading Dough by Hand
Mixing and kneading the dough by hand is not really a big deal, unless you have dexterity issues. Start by folding the dough over on itself in a bowl, picking up all traces of dry flour. Then tip it out onto the counter with a little flour and push the dough away from you with the heel of your hand, fold the far end towards you over on itself, give the dough a quarter turn and repeat. Continue to knead until the dough is soft and smooth.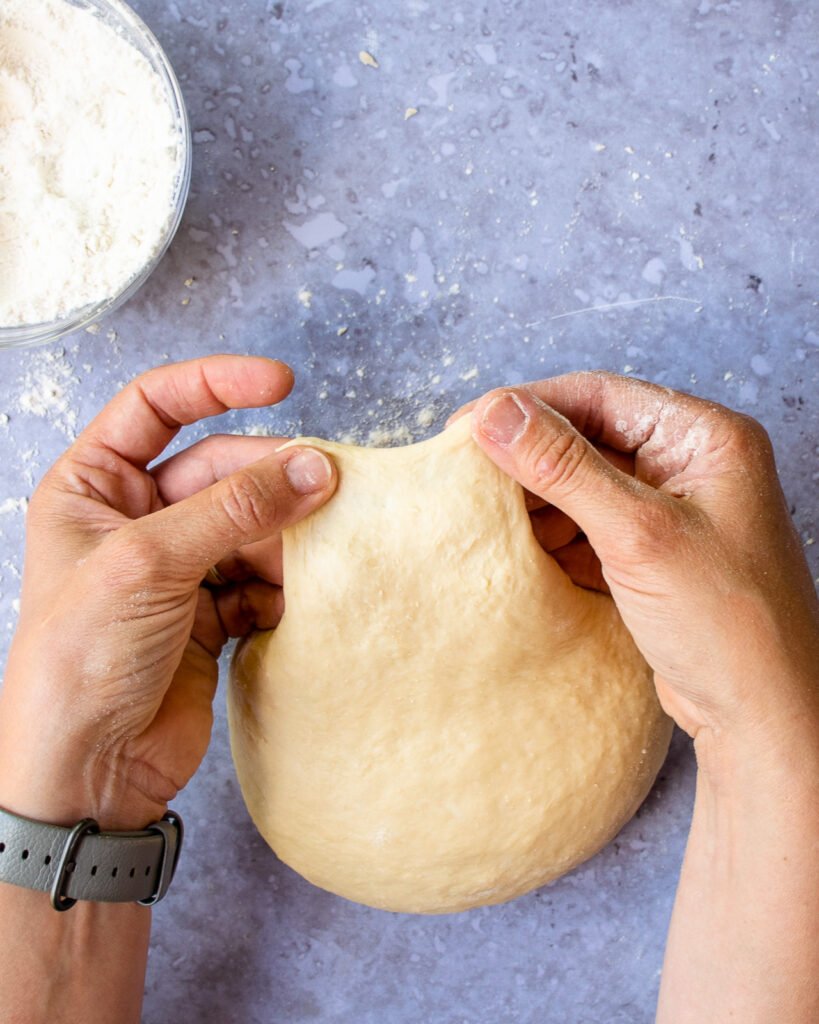 How to Tell if you've Kneaded Enough
You'll know when the dough has been kneaded enough by stretching a small piece of the dough with your fingers. If it rips, it needs more kneading. Once you can stretch it apart without it tearing, you're ready to let the dough rise.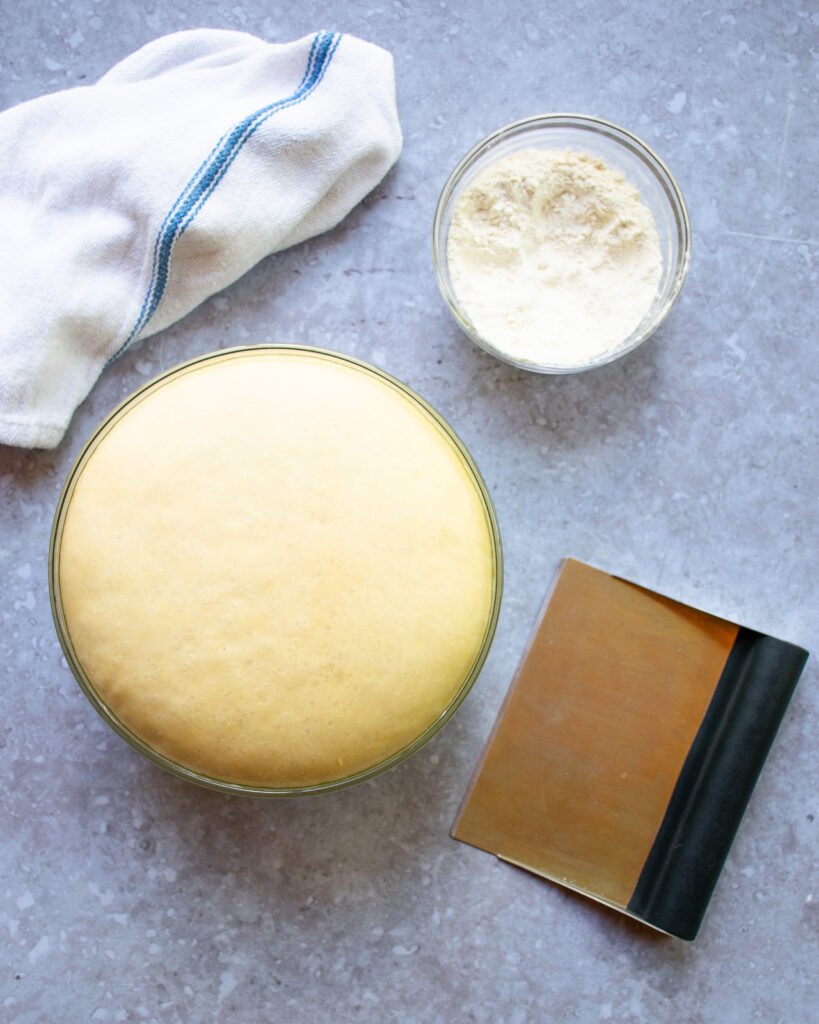 First Rise
The first rise should take 1½ to 2 hours, but it really depends on your room environment – the warmer the room, the faster the dough will rise. Instead of timing the dough, judge the timing by how the dough looks. Once the dough has doubled in bulk, it's ready to be divided and shaped.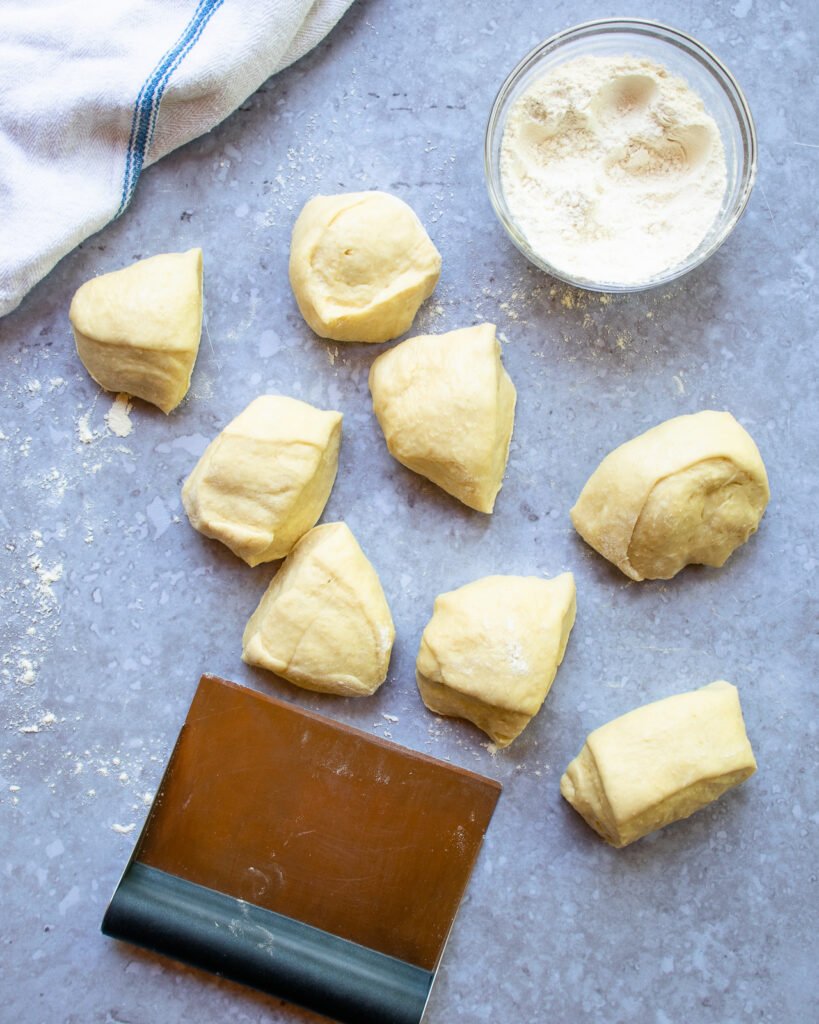 How to Adjust Size of Buns
Cutting the dough into 8 portions will give you buns that fit a burger perfectly, but you may choose to make these buns smaller depending on how you are going to use them. If you're making sliders, for example, you'll want to divide the dough into 24 little portions and bake for a shorter period of time – about 12 to 15 minutes in the oven. Once the dough portions have been cut, tuck all the cut sides of the dough underneath, leaving a smooth surface on top. Place the dough on the counter and cup your hand over it. Move your cupped hand with the dough inside in a circle on the countertop to seal the loose ends on the underside. Place each ball on a greased baking sheet and press it down to flatten it a little.
Sesame Seed Hamburger Buns
The classic burger bun has sesame seeds on top, but that's entirely up to you. Maybe you've never liked those sesame seeds, in which case, leave them off. These are just as delicious with or without the sesame seeds. What is important, however is the egg and milk wash that goes on top. This is what will give you the dark brown shiny color that makes these buns look bakery-shop perfect.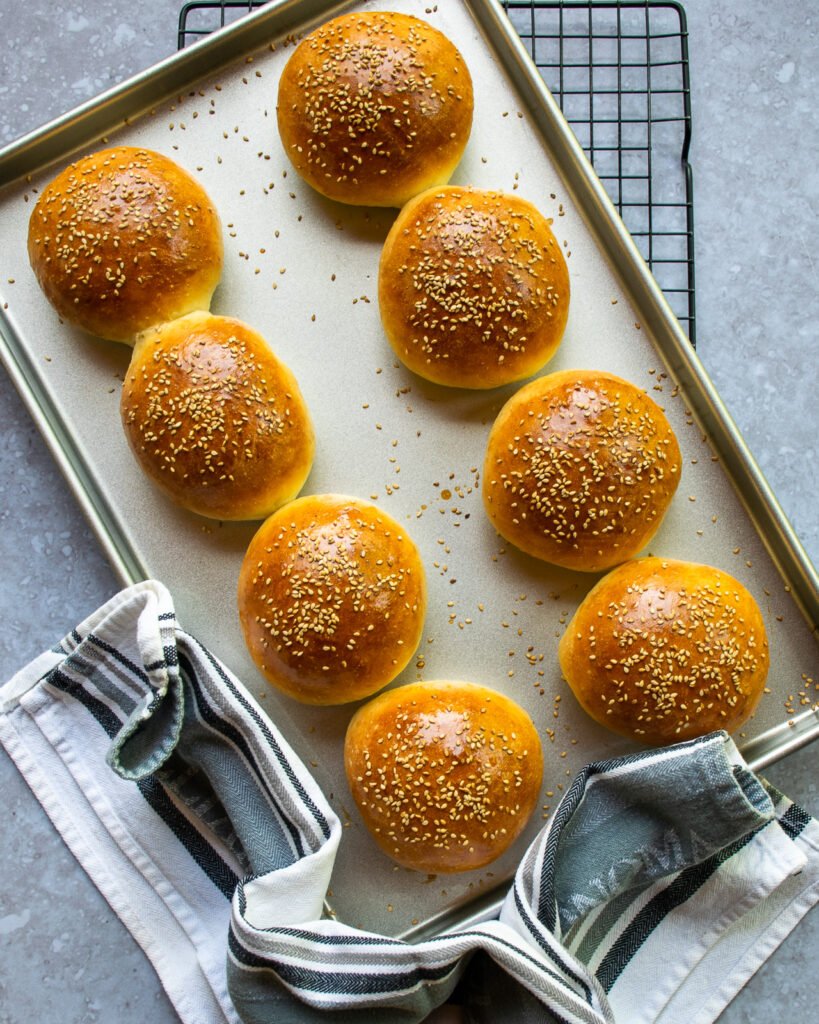 How to Store
Of course, there's nothing like enjoying a homemade soft hamburger bun on the day it is made, but unless you're making 8 burgers you'll have some leftovers. You can store these in an airtight bag at room temperature over night or in the refrigerator for up to a week. You can also freeze the buns for up to 3 months, which means you'll have a homemade burger bun any time you like! You never know when you might need the perfect burger bun, after all.