The Perfect Hamburger Bun
Not every burger is perfect. In fact, not every burger is even very good. Burgers tend to be one of those meals that are so common to all of us, that often the details get overlooked and you just make a burger. I'm here to tell you that you can take your average burger, pay attention to the details and make that burger great. After building the burger patty – either with the traditional method or the smash burger method – the most important part of a burger is the bun, and there's nothing better than homemade soft hamburger buns.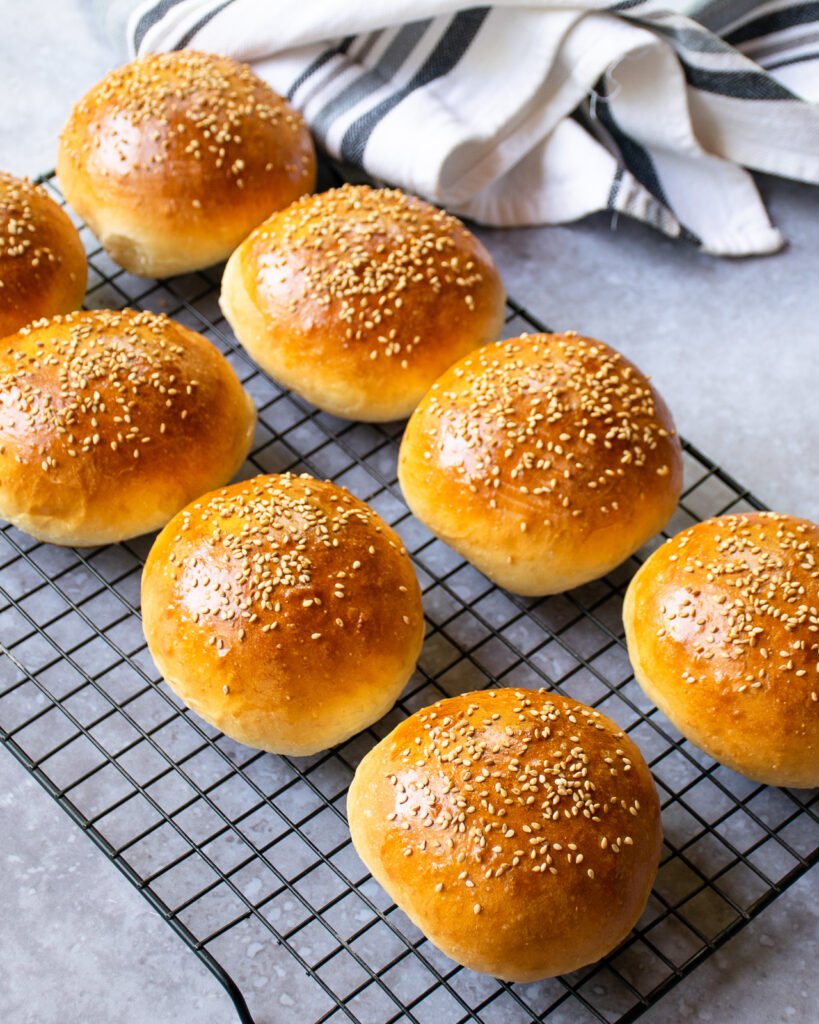 Brioche-Like Burger Buns
It may seem over-the-top to make your own hamburger buns, but it's not difficult and they do make such a difference to that final delicious sandwich. The perfect hamburger bun has an  even crumb so that you can toast it evenly and add nice even spread of your favorite condiments. It should also be soft enough to bite into so you don't tear or tug at that burger. Finally, it needs to be delicious all on its own. These homemade buns have all three qualities because of the addition of butter, egg and milk. They are somewhat similar to a brioche dough, but without nearly as much fat.