What is a Composed Salad?
There are two types of salad in the world – tossed salads and composed salads. A tossed salad is pretty self explanatory – all the ingredients are tossed together. A composed salad is built with more intention – each ingredient is placed on the plate with design in mind. This beet and orange salad is a really pretty composed salad that is delicious as a light lunch with some soft butter lettuce, or as a salad course for a dinner party. (Read more about salads in my Salads 101 article here.)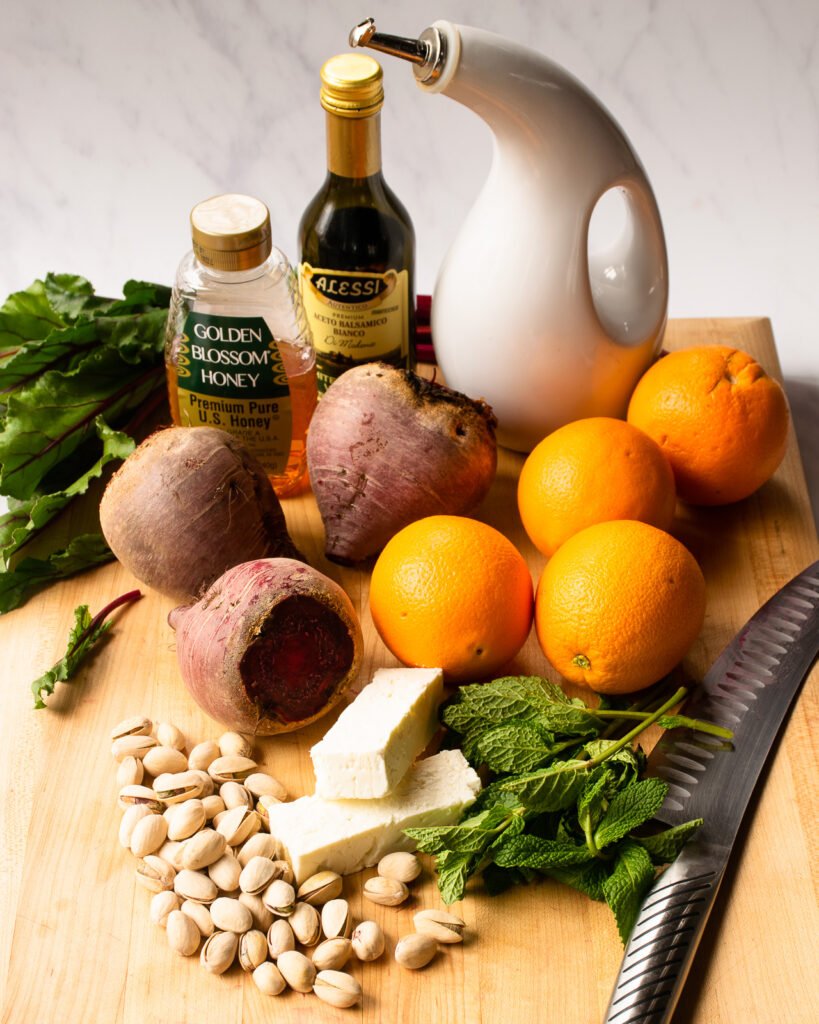 Ingredient Substitutions
The ingredients for this beet and orange salad are very simple – along with the beets and oranges, you will also need some white balsamic vinegar, olive oil and honey to make the vinaigrette and then some feta cheese, fresh mint and if you're feeling nutty, some pistachios. The simplicity of the salad adds to its beauty. Aside from the beets and oranges, all these ingredients can be substituted if you don't like or just don't have one of them on hand. Instead of feta cheese, try using some goat cheese. Instead of fresh mint, you could shred and sprinkle fresh basil on top or even fresh parsley. The pistachios are optional, so you could leave them off altogether or think about hazelnuts instead.