Varieties of Apples
There are 7,500 varieties of apple known in the world, with 2,500 different apples grown in the United States (100 varieties are grown commercially). Having so many choices makes it pretty tough to pick the right apple for the right job, so the apple varieties charts below are here to help you with the most common apple varieties that we see in our stores. 
How should I use THIS apple?
This first apple varieties chart (below) is to be used if you have picked up some apples and you wonder what they would be best suited for. Scroll down alphabetically to find your apple, then read across to learn more about its flavor, texture and best uses.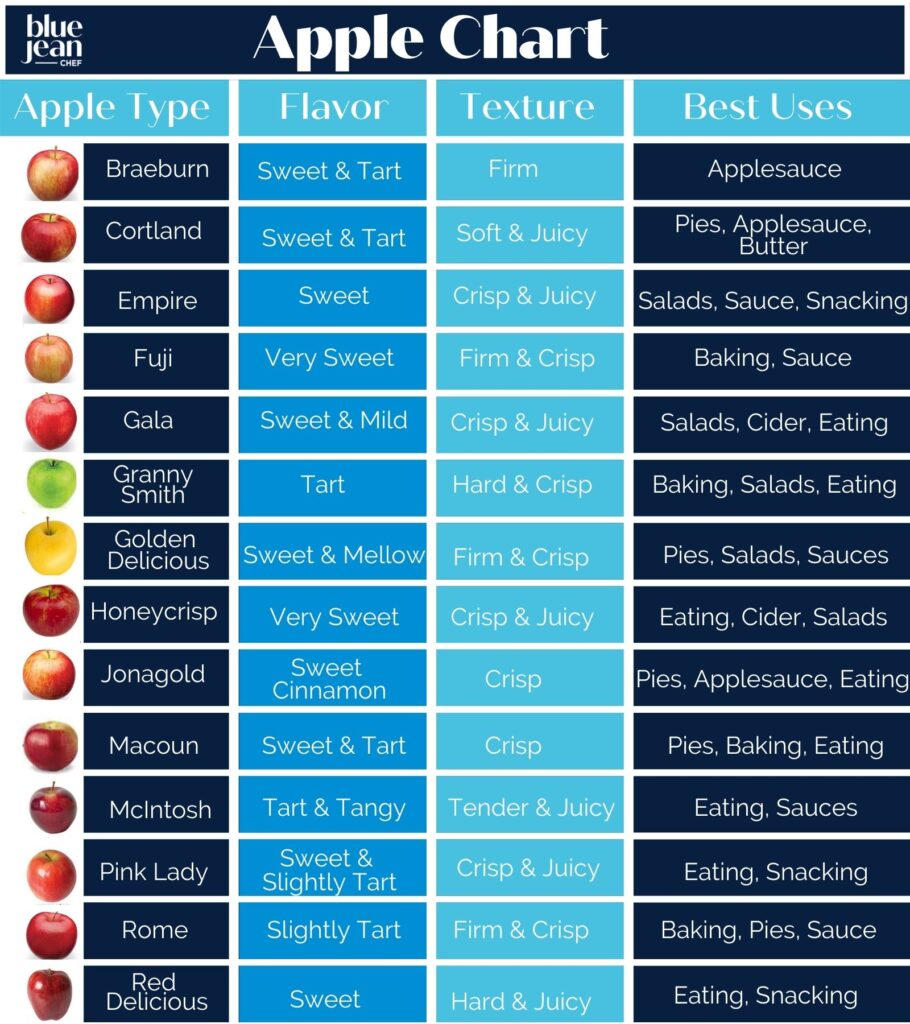 What apple do I need?
This apple varieties chart below is to help you choose the right apple for whatever it is you are making – a salad, a pie, apple sauce, etc… For example, if you want to make apple sauce, you'll see the best apples for the task marked with an "X" in the green apple sauce column.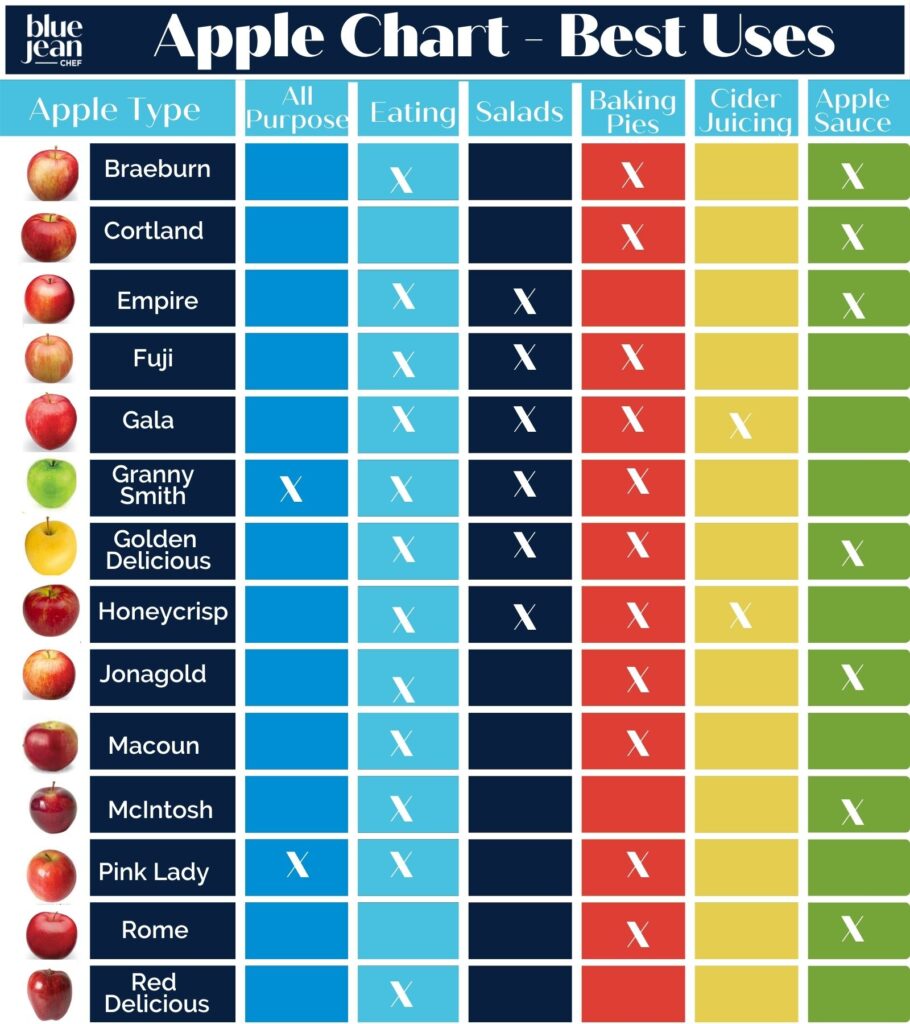 Picking the Right Apple
Using the right apple for the recipe is the first step on the road to success with your recipe. If you are making a savory braised dish with apples, like this apple cider glazed chicken or bratwurst with beer, apples and onions, you want an apple that can hold its shape and handle the heat. Use an apple that is too soft in texture, and you'll end up with apple sauce instead of chunks of apple. If you are making an apple pie, you want to use an apple that matches your desired outcome. Some apples are sweet, some are tart and others are in between, so choose an apple that will give you the level of sweetness that you want in your pie. The right start for any apple recipe is picking the apple! 🍎🍏