Air Fryer Chicken Breast
Let's face it. Air fryers have only been on the market for a few years so they are relatively new to all of us. As a result, we sometimes need a little guidance on how to cook the simplest things – like a plain ol' chicken breast. The recipe below takes the plain air-fried chicken breast one step further in the taste department by marinating it first before air-frying. The marinade, however, is completely optional, although it does add a lot of flavor and a nice brown color. If you just want to know how to air-fry a plain chicken breast, whether that be for dinner or because another recipe calls for cooked chicken as an ingredient, simply follow the cooking instructions and skip the marinating part.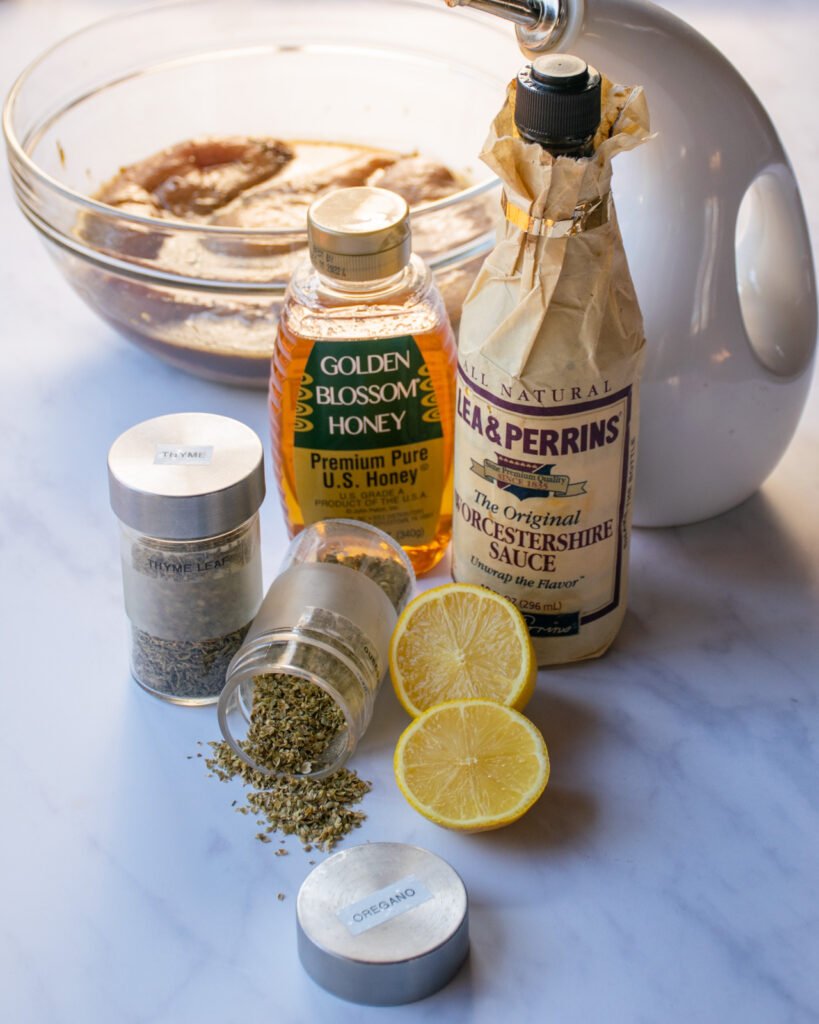 Marinade for Chicken
If you're game for marinating the chicken, this marinade couldn't be much simpler. It combines an acid (lemon juice) with something sweet (honey), something salty (Worcestershire sauce), some dried herbs (oregano and thyme) and some olive oil. The instructions tell you to marinate the chicken for 4 hours (or even overnight), but if you don't have that time on your hands, even half an hour of marinating time is better than nothing (unless, of course, you're going for that plain salt and pepper cooked chicken breast, in which case ignore me!).