The Best Use for Leftover Salmon
It's not often that I have leftover salmon kicking around, unless I've cooked a whole side of salmon (as is the case with one of my most popular recipes – the baked salmon with horseradish crust), but when I do, making this salad is a real treat. But you don't have to have leftover cooked salmon to make this recipe. Salmon salad is so easy to put together that taking an extra 10 to 15 minutes to cook fresh fish specifically for this recipe is definitely worth it. Salmon salad is a very good way to use up any odd shaped pieces of salmon too, should you buy a whole side of salmon to cut up yourself.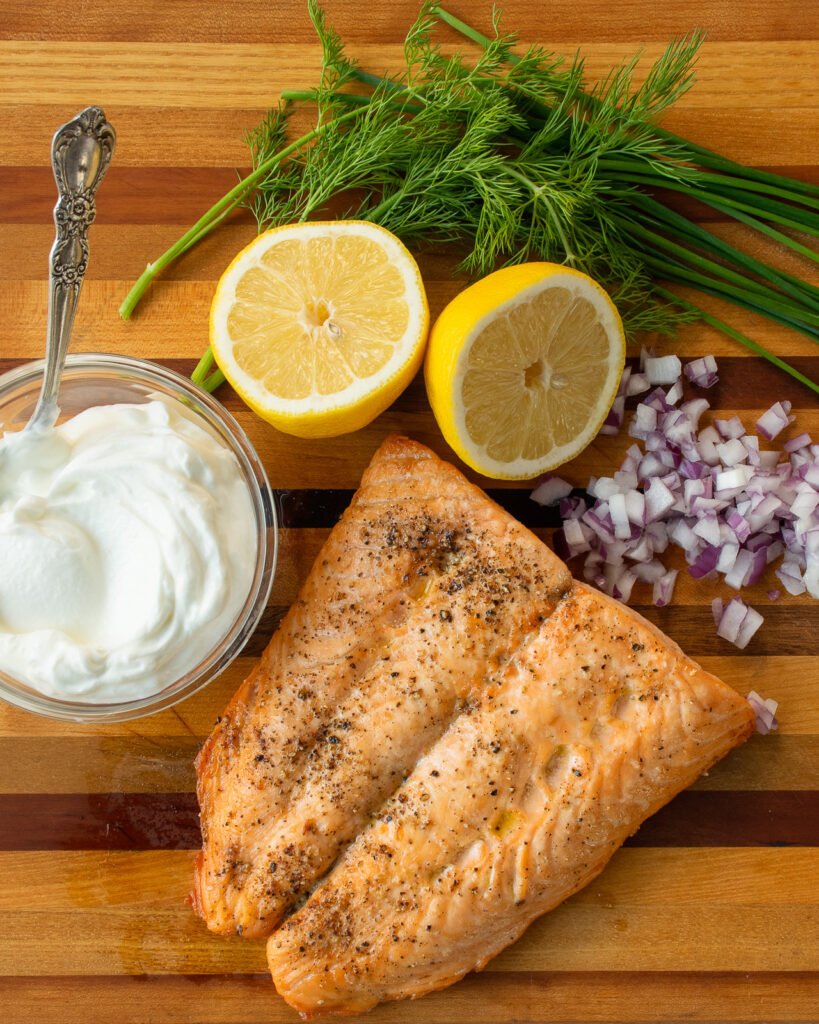 How to Cook Salmon for Salmon Salad
The very easiest way to cook salmon for this recipe is to air fry it. You can read all about how to quickly air-fry a fillet of salmon here. It will only take 10 to 12 minutes and there's very little clean up to do afterwards. If you don't have an air fryer, you can also quickly pan-fry salmon. Either way, fish cooks very quickly and you'll have your main ingredient in no time. For this recipe, start with one pound of raw salmon and then cook it with your preferred method.