I love a good burger… let alone TWELVE of them! Burgers can be so satisfying, whether they come off a smoky grill or are cooked on the stovetop, or even in your air fryer. When they are juicy and topped with all the right toppings, they are hard to resist. Plus, of course, you eat them with your hands which always makes meal time more fun! 
As much as I love a traditional burger, one of the beautiful things about a burger is how versatile it can be. You don't have to stick to beef, or even turkey or chicken. There are so many different burgers you can make before you even start to get creative with toppings. 
Check out the burgers below for some of my favorites. Maybe there's one that will become your favorite too!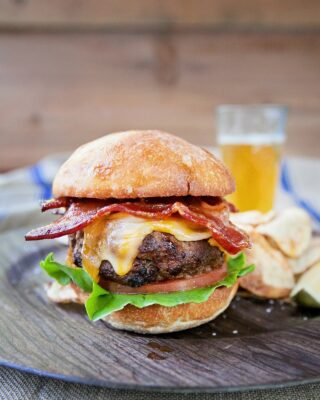 This round up starts with one of my most popular burger recipes, probably because this one is topped with bacon! But it's not just regular bacon…it's bacon cooked with brown sugar and bourbon! A little onion and BBQ sauce mixed in with the beef gives this burger some extra flavor. Finish it off with Colby-Jack cheese and a zesty burger sauce, this burger will make your mouth water just looking at it!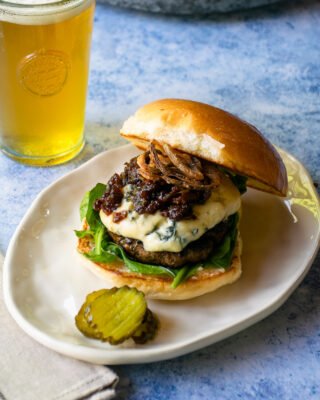 If you really want a special gourmet burger, then you have to try this one! The bacon in this burger comes in the form of an amazing Bacon Jam – the perfect topping for a burger and so much more! The seasoned burger is topped off with creamy blue cheese, the bacon jam and finished off with some homemade crispy shallots. WOW…is just about all I can say for this burger!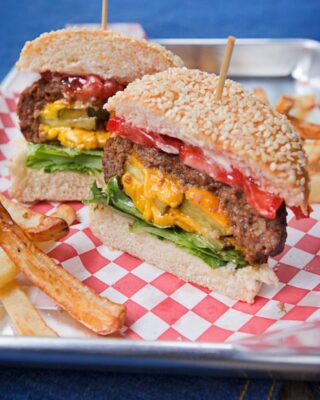 Now here is a fun burger that has a surprise inside! These are your classic cheeseburgers where the patties stay juicy and delicious and none of the toppings can ever fall off  because they are tucked in the middle of the patty. The meat is also seasoned with ketchup and mustard so all the flavors of a cheeseburger are here. They are easy and fun to eat!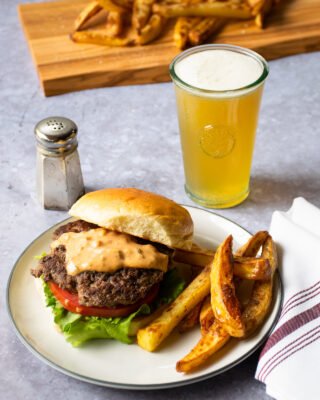 This recipe is going to be the easiest burger on the list! This will be the most moist, juicy and tender burger you've ever made at home. The seasoning couldn't be more basic and it takes less than 10 minutes to cook in a skillet or on a griddle. Top these amazing burgers with the special burger sauce for a mouthwatering burger that you can't wait to eat!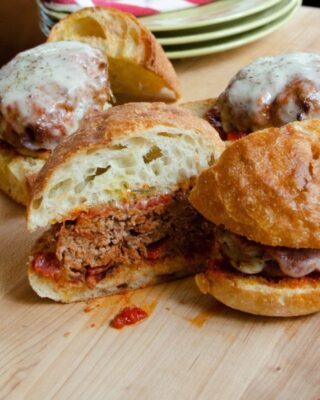 Can't decide between pizza or burgers? With this recipe, you don't have to! These tasty burgers have Italian seasoning, tomato paste and pepperoni mixed into the patty which is then topped with tomato sauce and mozzarella cheese. Kill two cravings with one burger! This recipe is written for the air fryer, but you can easily grill or pan fry these patties too. Serve on some toasted ciabatta bread for a really amazing burger!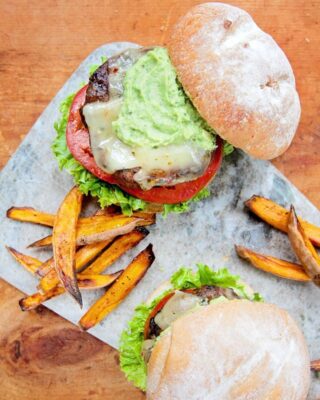 Sometimes you want to skip the beef and the rest of this burger round up does just that. Start with a tasty black bean and ground turkey burger. You'll get kick and flavor from the Jalapeño pepper and cayenne pepper mixed into the patty as well as from the pepper Jack cheese melted on top. Dollop a little of the tasty cumin-avocado spread on top to cool it down a little.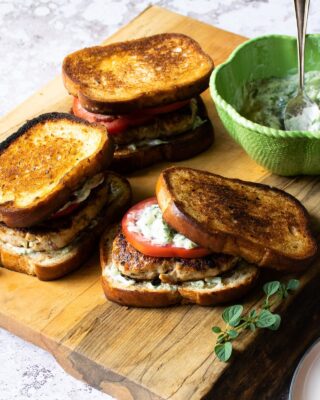 These turkey burgers are another way to switch up your regular burger routine. Greek flavors of Kalamata olives, feta cheese and oregano are mixed in with the ground turkey which is held between two thick slices of multi-grain bread and then grilled until golden brown. Traditional Tzatziki sauce makes the perfect topping for this unique burger.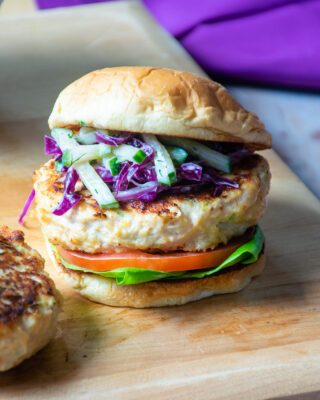 Move over turkey burgers, this delicious chicken burger will win you over! This burger gets its flavor from scallions, a little garlic and sriracha sauce mixed in with the ground chicken. You will be amazed at how good these burger are. They are even extra special when topped off with the cool and tangy cucumber slaw! Load it all on a toasted potato bun and these juicy burgers may just surprise you!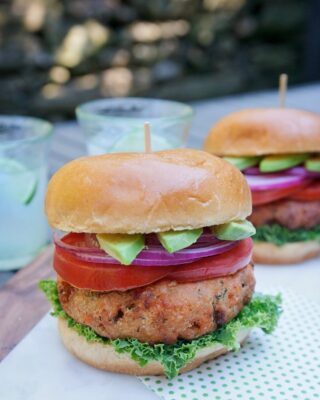 If you are a salmon lover, then this burger will be sure to make you smile. You might not think of salmon in terms of a burger, but this tasty fish can be easily turned into a healthy burger that you can grill, air fry or pan fry all year long. Grated lemon zest and fresh dill mixed in with some high-quality salmon filets gets you a terrific burger with a less calories than a beef burger. Win-win!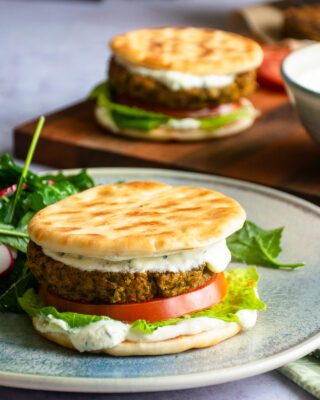 If you are looking for a satisfying and filling plant-based burger, look no further! These chickpea burgers are packed with protein and full of flavor and only takes minutes to make in a food processor. The whipped feta spread adds a bright burst of flavor too. Served on mini naan or pita breads, these burgers are delicious and so satisfying.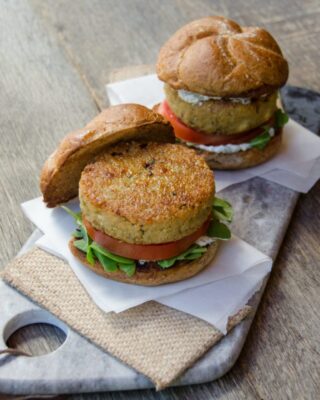 Here's another plant based burger that will not disappoint. This one starts with a super grain and has feta cheese, chives, and minced onions mixed in. They are so satisfying and pack a punch of protein. Serve them on a whole wheat bun with tomato, lettuce and a cucumber yogurt dill sauce on top. This is a burger that will leave you licking your lips and feeling good about yourself at the same time!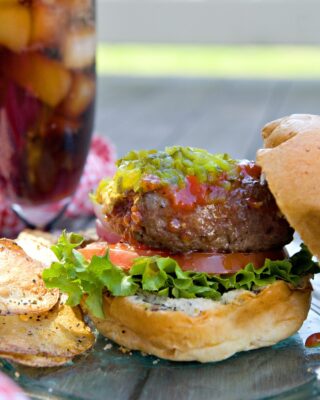 Last but certainly not least is simply a fantastic grilled burger!  Yes, all you need is ground beef, salt and pepper but with a few tips and tricks, you can grill the perfect burger every time.  It all starts with buying the right beef and shaping the patty the right way. Check it out and grill your BEST burger yet!