The Best Gourmet Burger
What makes a burger a gourmet burger? Well, it starts with a great burger patty made with the right ground beef and seasoned perfectly. Then, you dress that perfect patty up with a few extra special touches. This Bacon Blue Burger definitely fits the bill of gourmet burger. Its base is a delicately shaped patty made with 80% lean ground beef, grated onion, parsley, salt and pepper that is topped with bacon jam, blue cheese, arugula and some crispy fried shallots. If that doesn't say "gourmet burger", I don't know what does.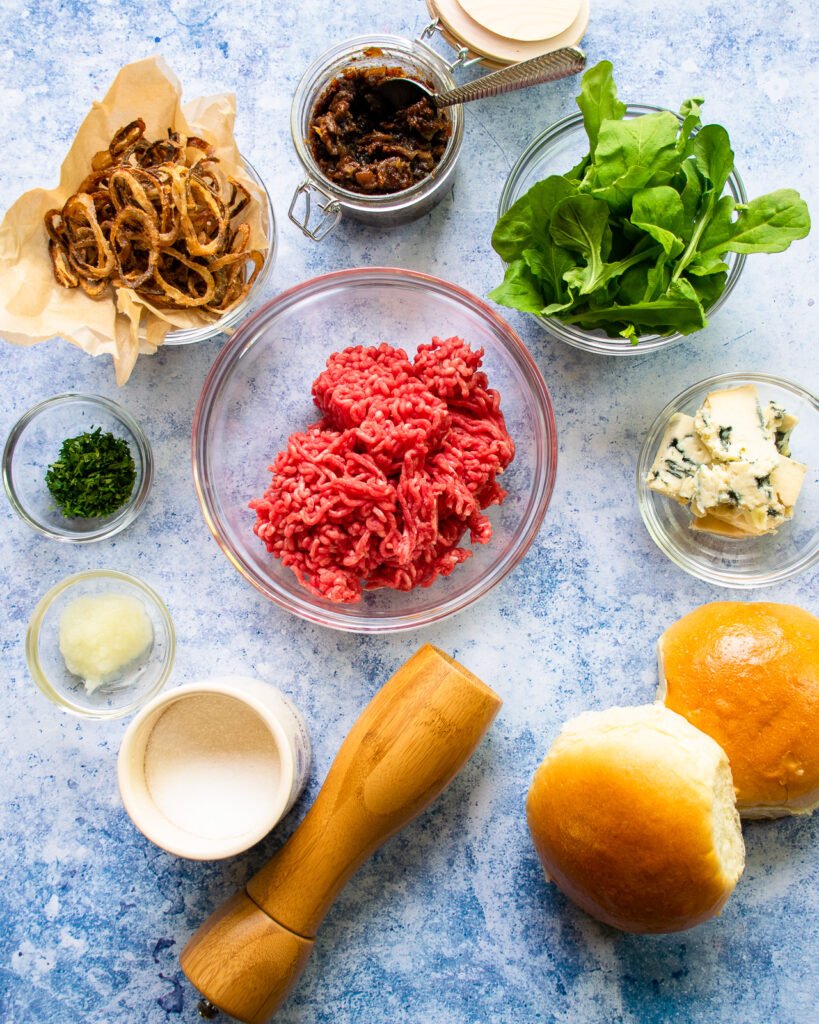 Perfect Burger Patty
Sometimes we tend to think that lean is better, and with many things it might just be. But with burgers the leanest ground beef is not what makes the best burger patty. Ideally, you want to use 80% lean ground beef for burgers. Ground beef that is 80% lean has 20% fat, and although that might sound like a lot, the fat renders out when you cook the burger and you're left with a burger patty that is more moist and tender than one that has only 10% or (gasp!) 5% fat. Season the patty with salt and pepper and add the grated onion and parsley. Work these seasonings into the beef gently – really gently. Then, shape your burger patty with a divot in the middle. Learn all about how to make a burger patty here.