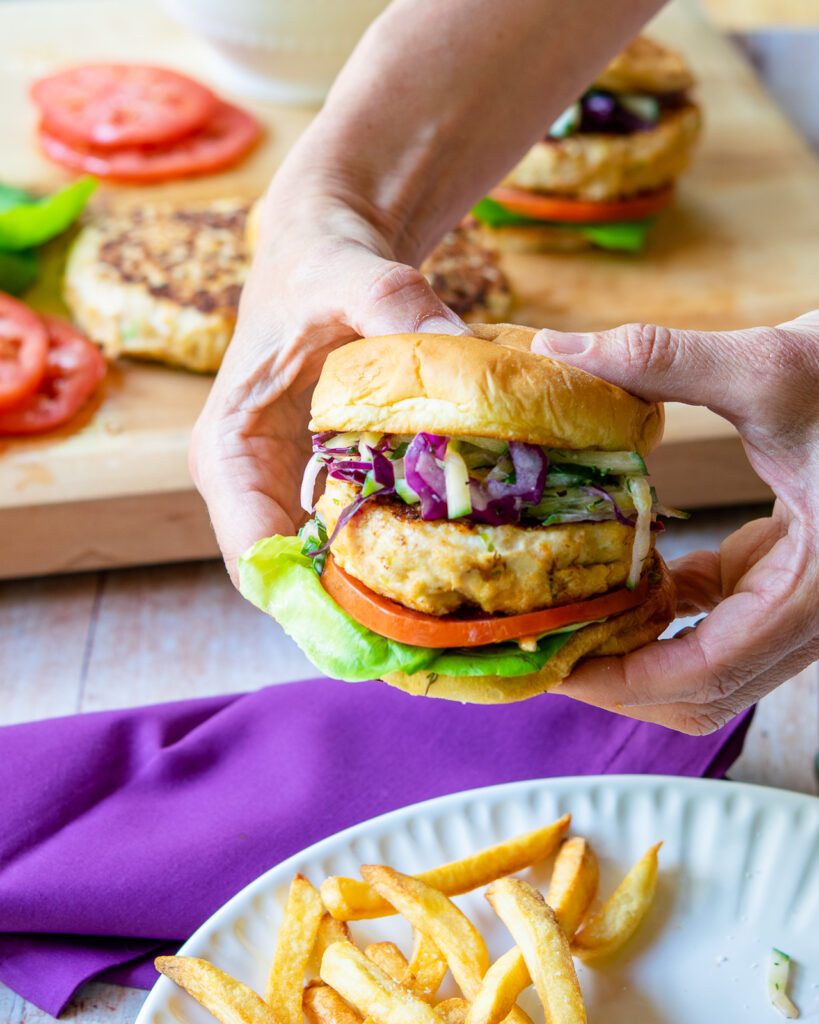 How to Make Chicken Burgers
There is not much more to making a chicken burger than there is to making a beef burger, but there are a few little things to pay attention to. First of all, there's the ground chicken. You can buy ground chicken or you could grind your own using a meat grinder or a food processor. Store-bought ground chicken tends to be a little wetter than beef, so you need to add something to help absorb that excess liquid. In this recipe for zesty chicken burgers, that ingredient is breadcrumbs. The breadcrumbs not only help to absorb excess liquid, but they also help to bind the patty together, along with an egg.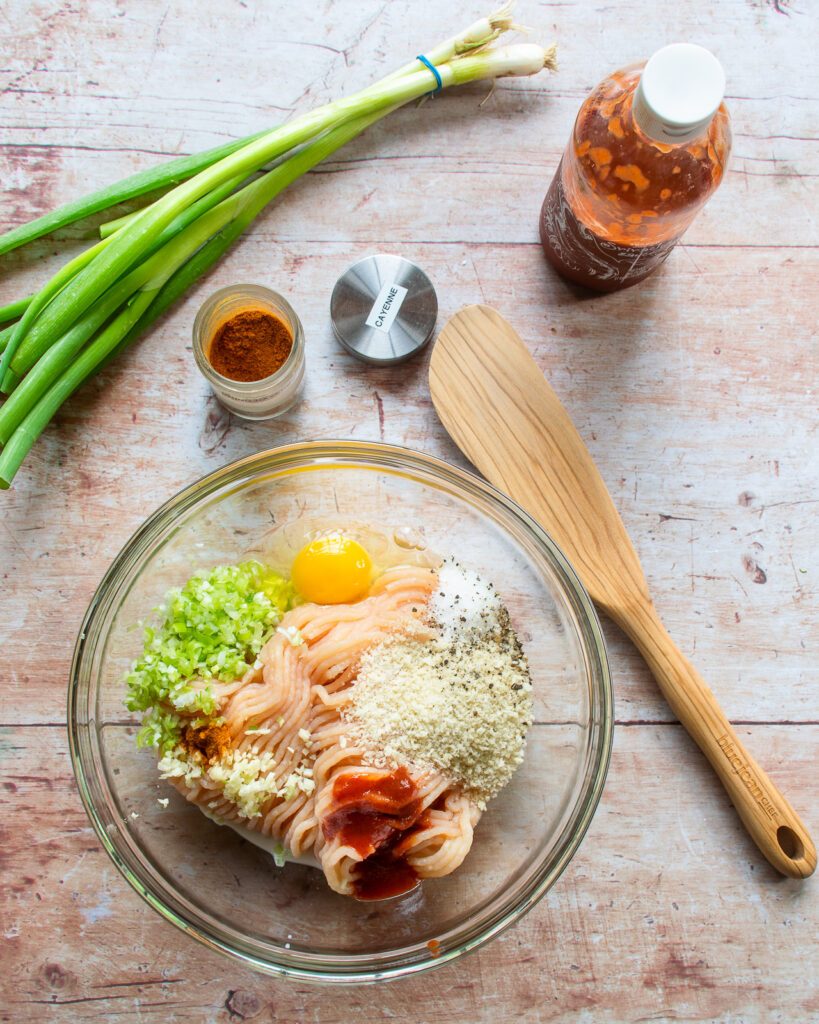 Seasoning Chicken Burgers
Another significant difference between chicken and beef burgers is flavor. Chicken burgers need some extra ingredients to add flavor to the patty. Here we add scallions, sriracha sauce, cayenne pepper and a little garlic to give the burgers some zest! The patties will be relatively wet when you shape them, so make sure you pop them into the refrigerator to chill for 20 to 30 minutes. This will make them easier to manage.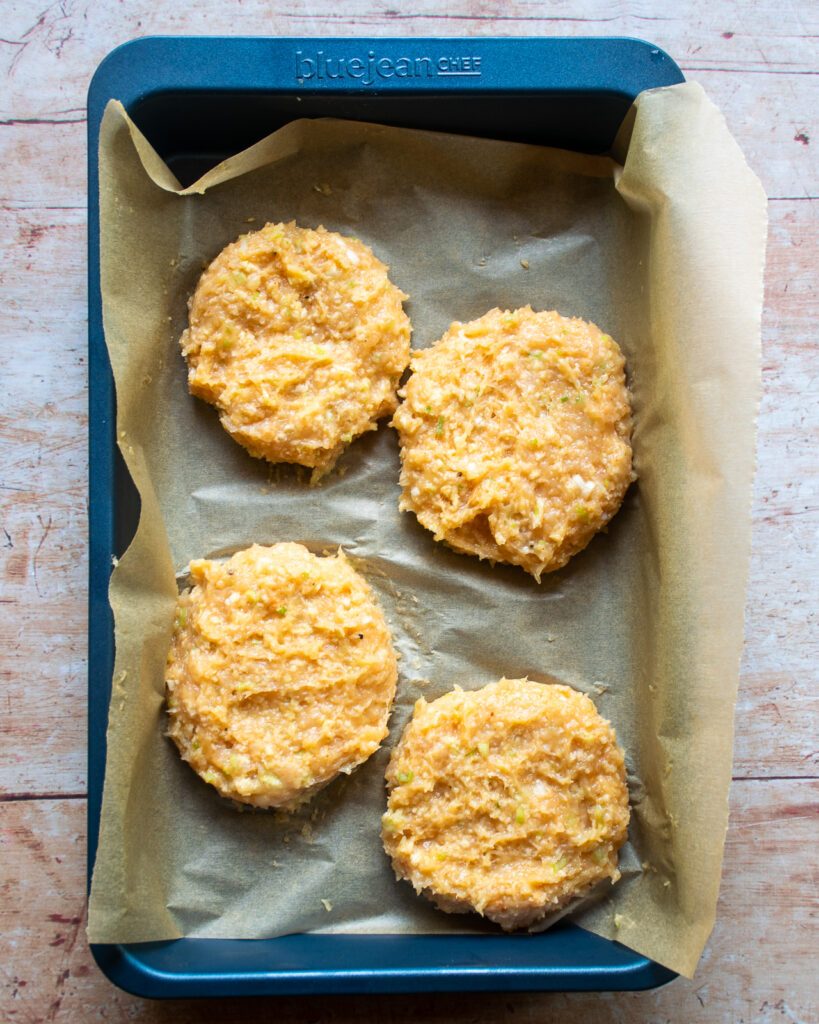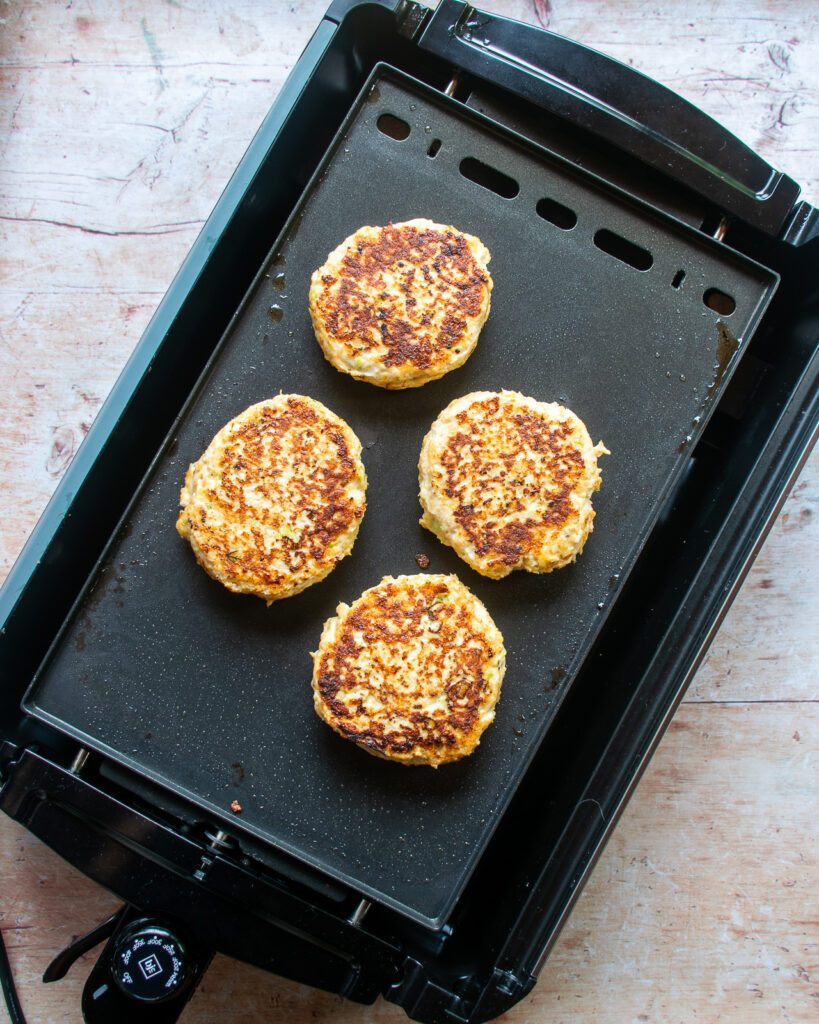 How Long to Cook Chicken Burgers
Unlike beef burgers, where you can cook the meat to different degrees of doneness, chicken burgers need to be cooked all the way through. On an electric griddle set to 350˚F, this will take about 10 minutes per side, depending on how thick you make the patties. The same time holds true for a skillet on medium heat on the stovetop. Don't be tempted to turn up the heat – that will just cause the burgers to get too brown on the outside before the inside is fully cooked.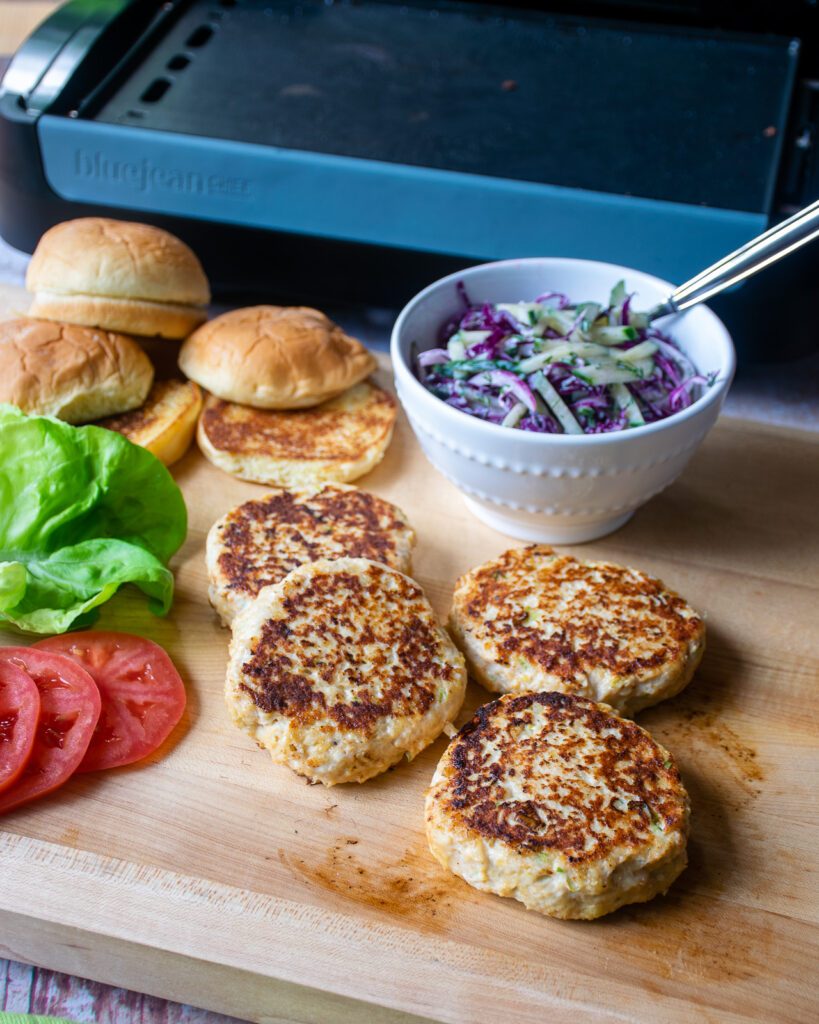 Toppings for Chicken Burgers
Of course you can top these burgers any way you like, but I think chicken burgers deserve something a little different from the traditional beef burger toppings. Lettuce and tomato are a given, but topping these zesty chicken burgers with a cool cucumber slaw not only adds flavor, but also adds texture to the sandwich. It's pretty too! These burgers would also be tasty with the whipped feta spread from these chickpea burgers or just a little tzatziki.

What to Serve with Chicken Burgers
Of course, the perfect accompaniment for any burger is a plate of French fries. You can make your own in the air fryer very easily. You could also serve this with a little potato salad or a green salad with a simple vinaigrette if you're looking for something lighter. Or…. you could just go for it and enjoy the zesty chicken burger and cool cucumber slaw solo. It's a filling meal!