What is a Smash Burger?
A smash burger is pretty much exactly what it sounds like. It is a burger where the beef gets smashed onto the hot cooking surface rather than being shaped into a patty. You might think that smash burgers exist purely as a natural consequence of laziness, but there is actually more to it than that. When you smash a burger instead of packing and shaping it, you end up with an irregularly shaped patty with lightly charred craggy edges that holds onto its moisture and is tender enough to fall apart in your mouth as you bite into it. Sounds pretty good, doesn't it? Let's learn how to make the best smash burger in town.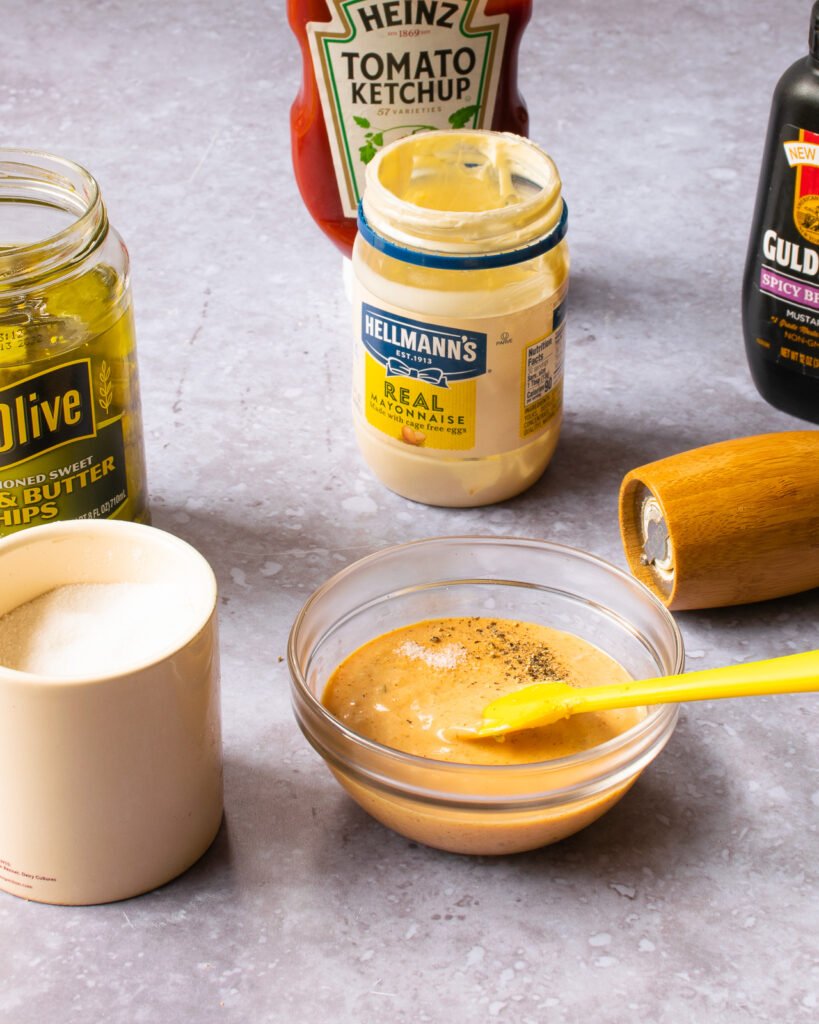 The Best Burger Sauce
A smash burger is always good. A smash burger with the best burger sauce is even better! Sure, you could go with the old standbys of ketchup and mustard on your burger, but combine the ketchup and mustard with a little mayonnaise, some sweet pickles and a little pickle juice and you have a sauce that covers all the bases with one spread and is seriously delicious. It takes about 3 minutes to stir it together and then you can put all the condiments away, leaving just one bowl of sauce to put out for people to add to their burger.