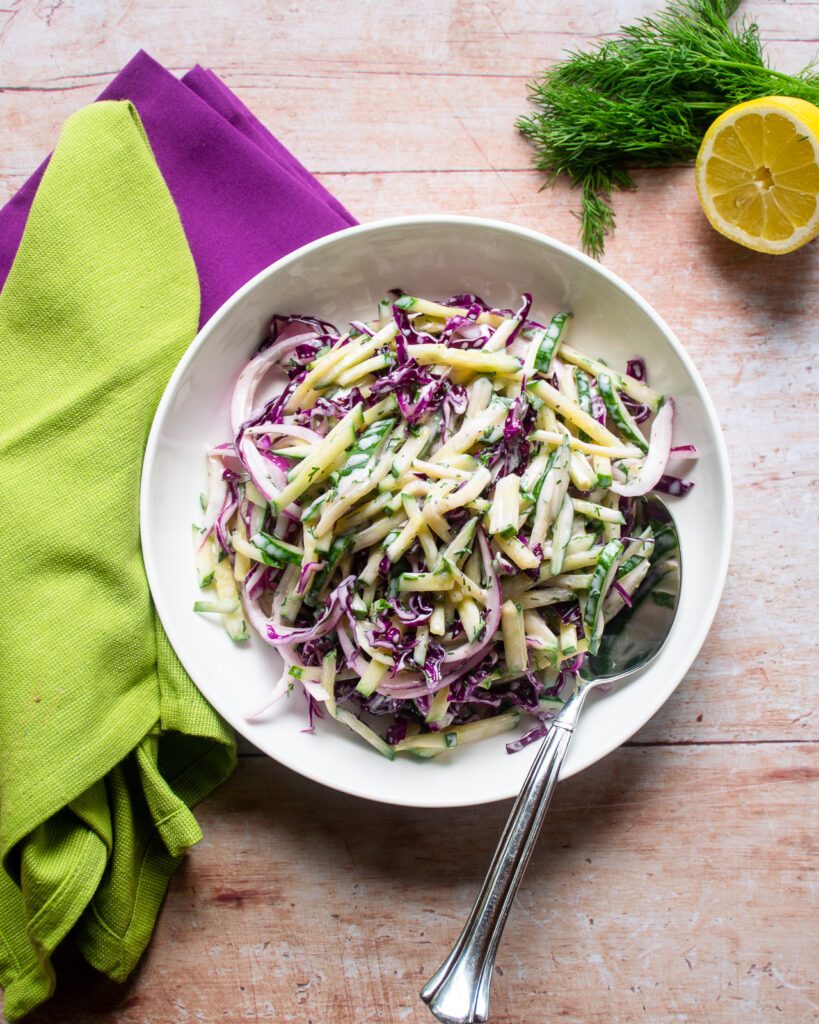 A Different Kind of Slaw
Whenever we hear the word "slaw", we all think of coleslaw – the shredded cabbage salad. When you remove the "cole" from the "slaw", however, you're left with a salad made of any chopped or shredded vegetable. This cool cucumber slaw does actually include red cabbage, but it's primarily made up of cucumber and has a yogurt-based dill dressing.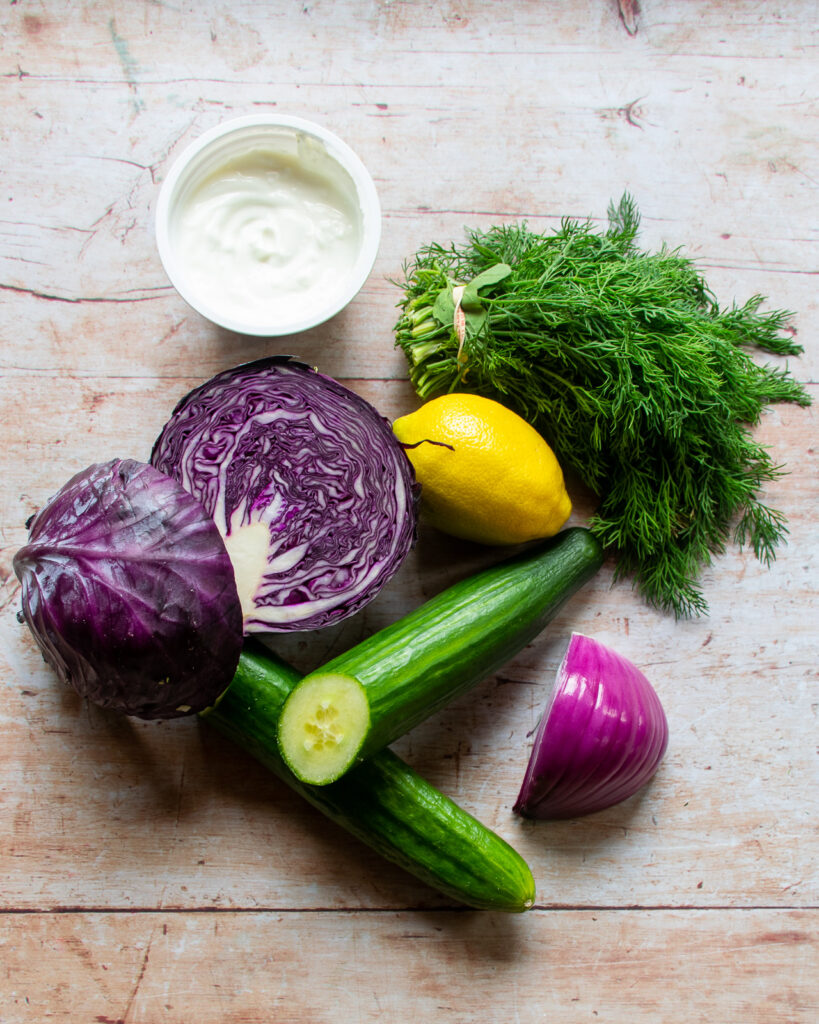 Ingredients for Cucumber Slaw
The ingredients for this salad are few. For the cucumber, I prefer English cucumbers because they have fewer seeds and a thinner skin. You could make this with regular cucumbers, but remove the seeds and peel the cucumbers first. Red cabbage and red onion make up the rest of the vegetable ingredients in this salad. Key tip: soak the sliced red onion in water first to remove some of its pungency. Let it sit for about 20 minutes and then drain and dry well before mixing with the other ingredients.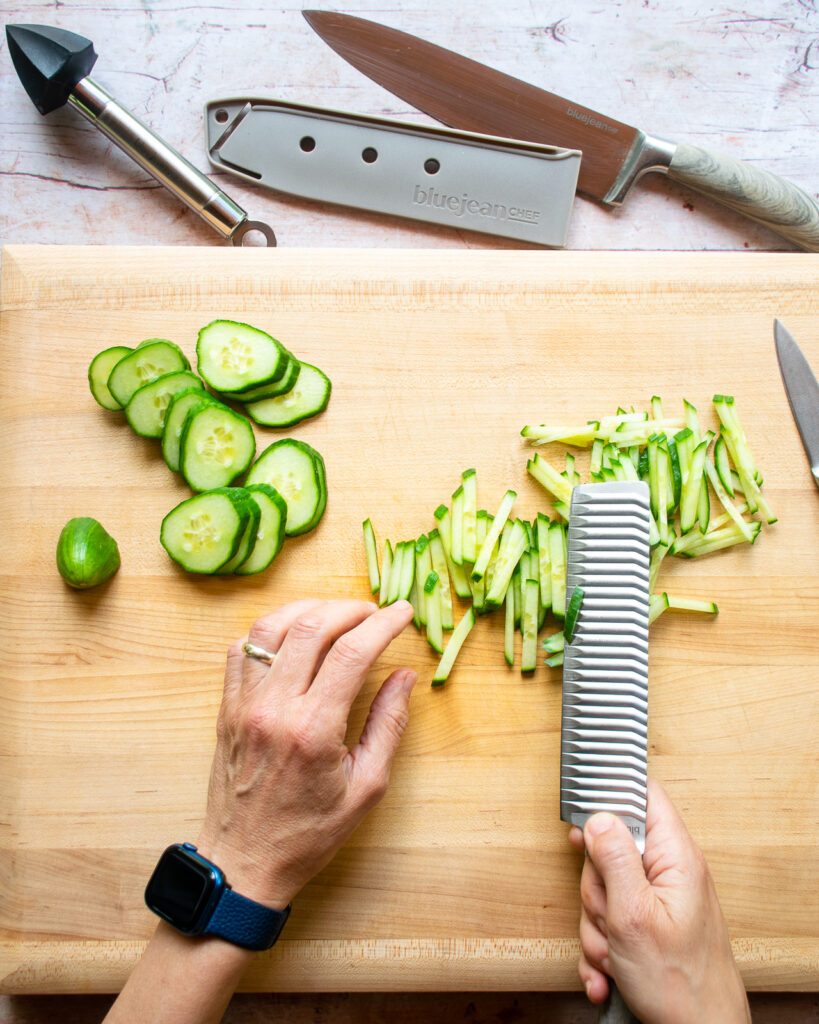 Prepping Vegetables for Slaw
For the prettiest slaw, try to cut the vegetables into uniform strips. Slice the cucumber on the bias and then cut a stack of slices into strips. A Nakiri knife makes easy work of this and is really helpful when it comes time to chop the cabbage. You can see how to use a Nakiri knife here, but the basic motion you'll want to use with this knife is up and down, rather than using a rocking motion. Chopping up and down with the grooved Nakiri is a quick and easy way to shred your cabbage.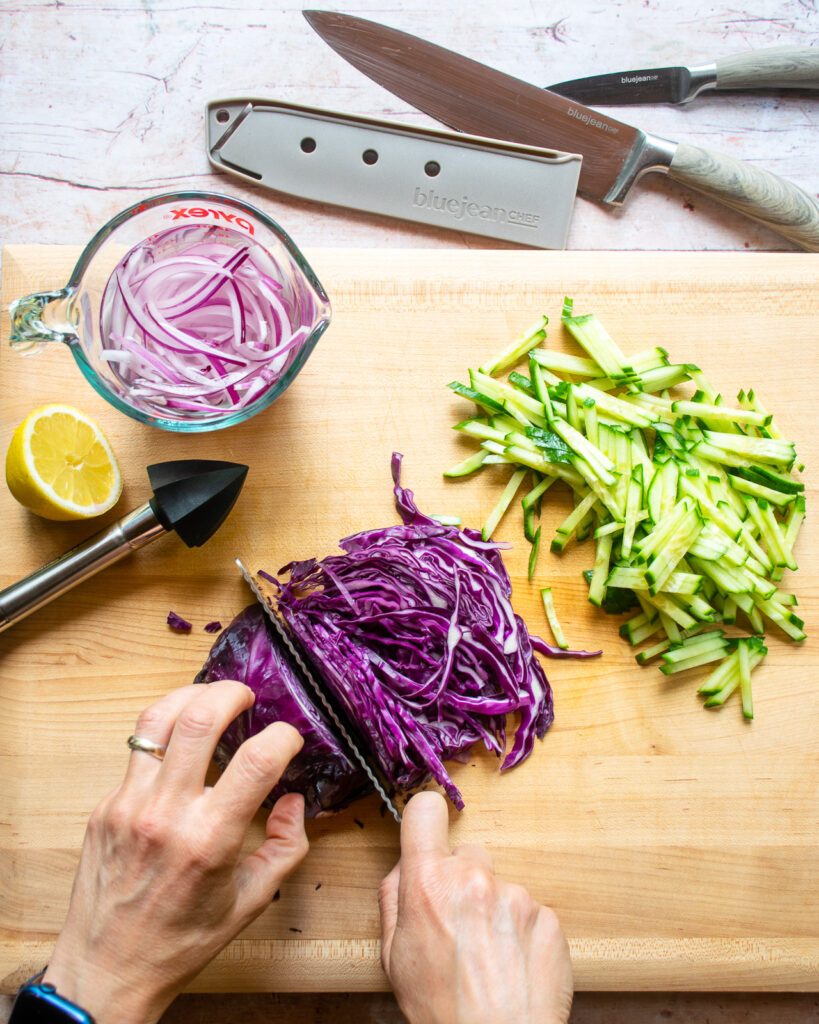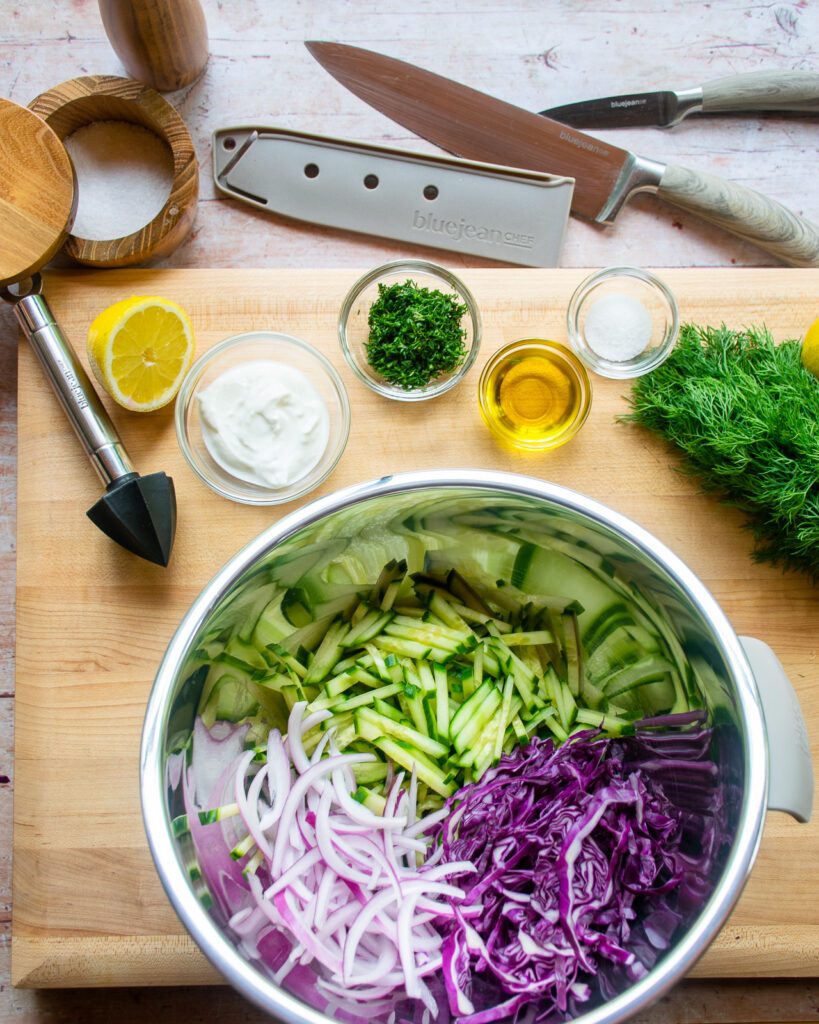 Dressing for Cucumber Slaw
The dressing for this cool cucumber slaw starts with either yogurt or sour cream. While you could substitute mayonnaise if you prefer, I like the tang you get from the yogurt or sour cream. The other dressing ingredients are lemon juice, dill, a little sugar and salt and pepper. It doesn't get much easier than that. Just throw all the ingredients into the bowl and toss.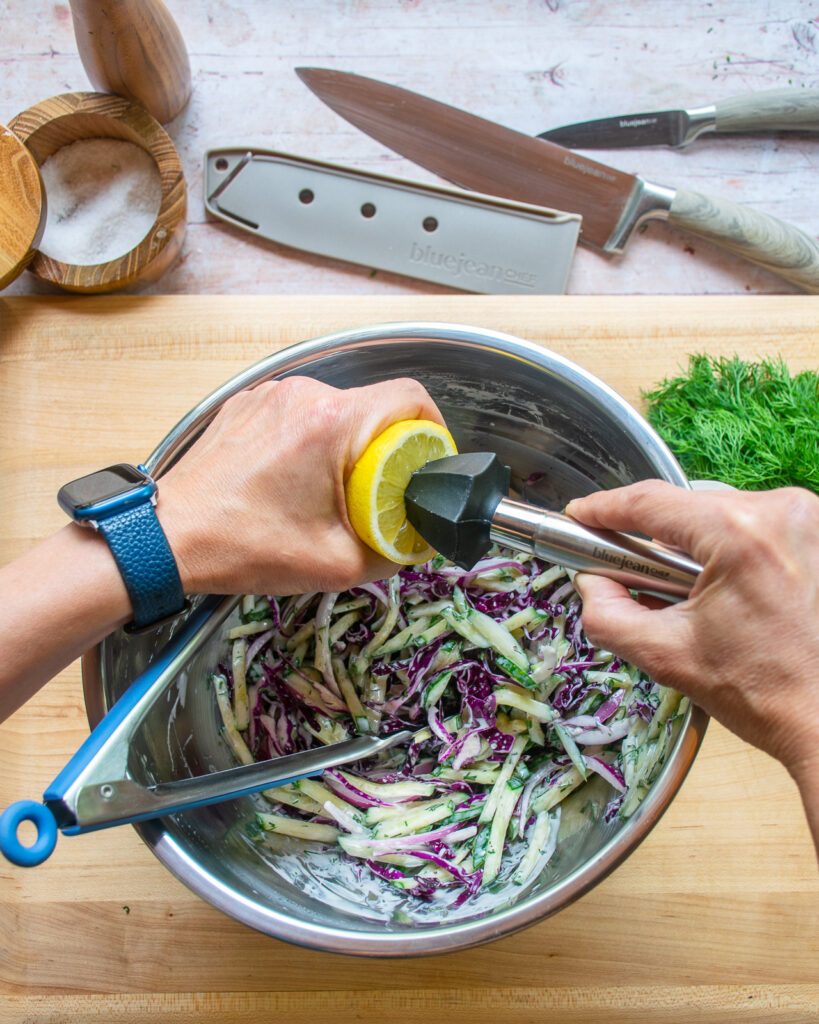 What to Serve with Cucumber Slaw
Now, you could serve the cucumber slaw by itself, or as one of a collection of salads, but it's original intention was as a sandwich or burger topper. It's perfect on this Zesty Chicken Burger (below) and would be a welcome addition to lots of other sandwiches, like an air-fried chicken sandwich or even these BBQ Brisket Sandwiches with Chipotle Mayo. Use it wherever you might like a little crunch and a little cool.