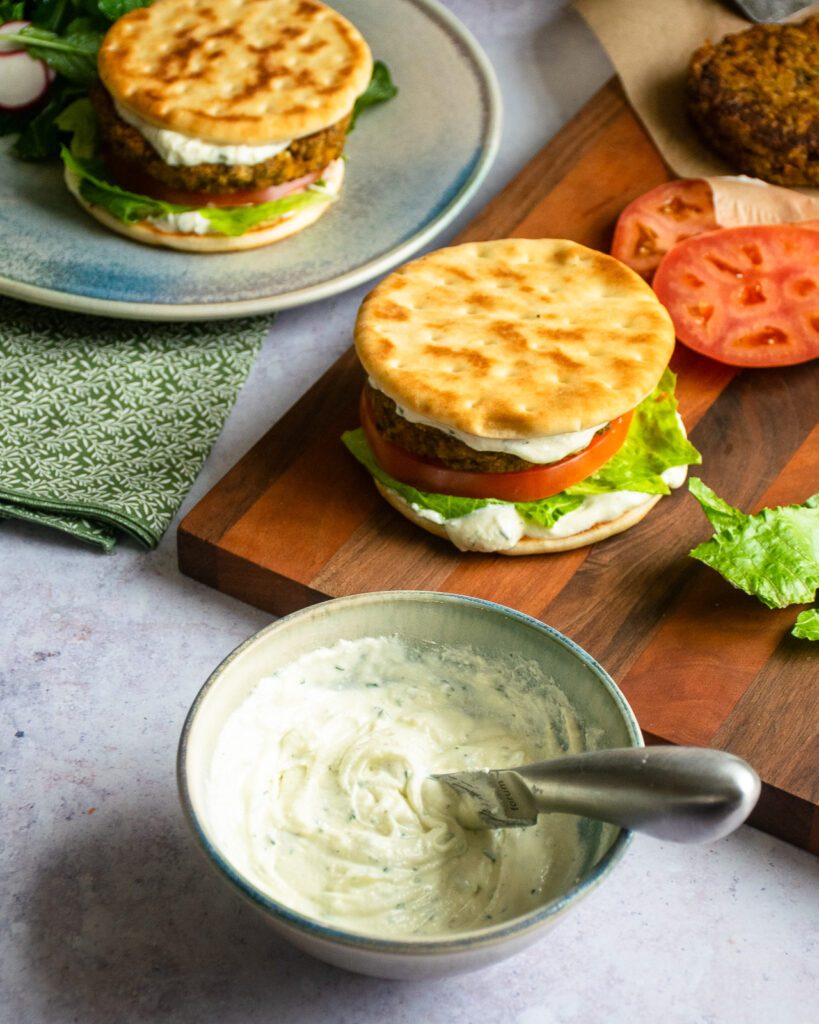 Quick and Easy Sandwich Spread
This whipped feta spread is tangy and brightly flavored with salty feta cheese, tangy Greek yogurt and acidic lemon juice. A little olive oil, chopped parsley and freshly ground black pepper round it out into a delicious spread that will add a bright note to any sandwich or plant-based burger. I especially like it on these chickpea burgers that have a slight Middle Eastern flavor, but it would also be tasty on these quinoa burgers, or would add a bright contrast to this delicious harissa chicken.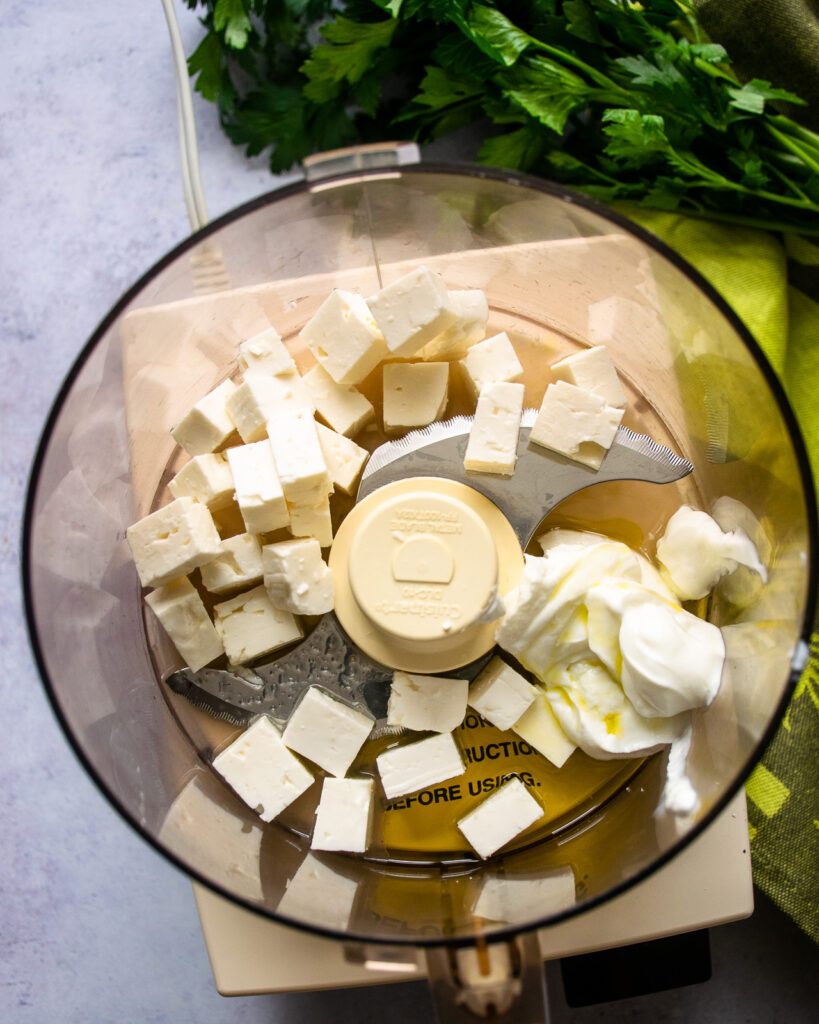 Use Your Food Processor
Feta cheese that you cut into cubes is better for this recipe than pre-crumbled feta. Process the feta with Greek yogurt (or sour cream), lemon juice and olive oil until it is very smooth. This will take a few minutes, with breaks to scrape down the sides of the processor. Let the processor run until it is smooth enough to spread easily.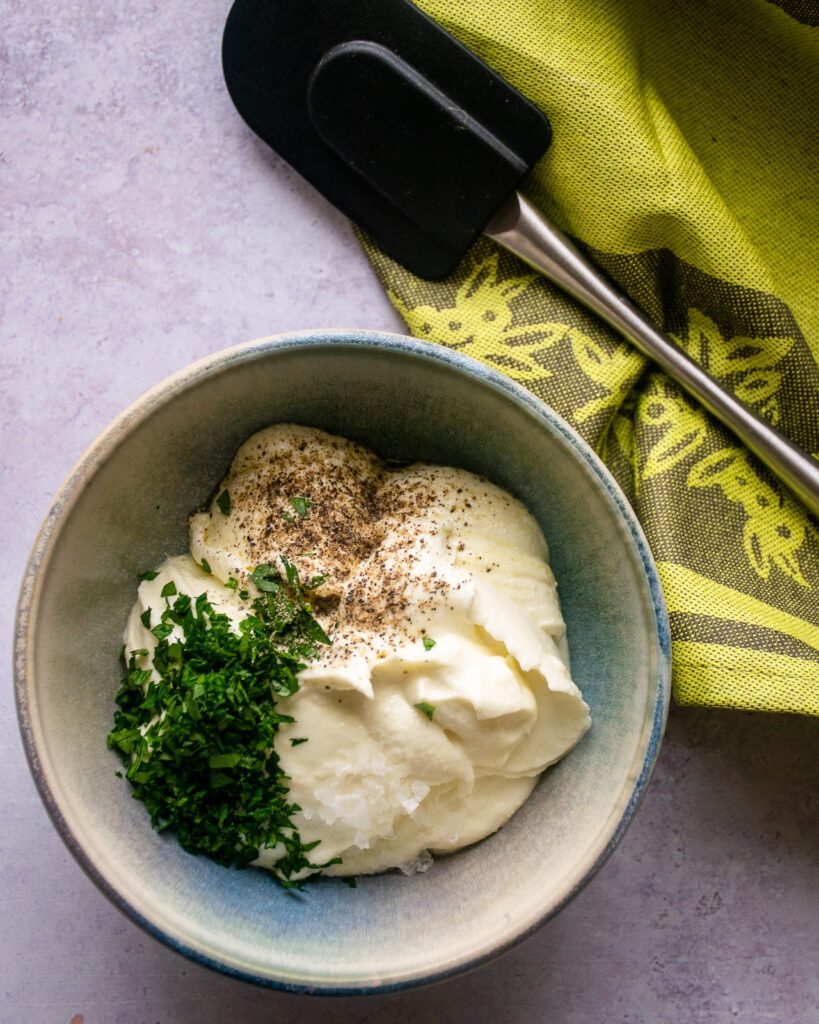 Seasonings
Season the spread with any fresh herb that you like – parsley, dill or basil will all work. I prefer to chop the herb separately, rather than process it with the other ingredients. That way the spread stays white in color, rather than turning green. Gren isn't bad, it's just… green. If you like green and saving time, go for it. Go easy however when you season with salt since the feta cheese will be very salty on its own. Then, your whipped feta spread is ready for spreading!