This recipe was sponsored by Nature's Own® Bread which is a line of bakery style, thick-cut slices of bread.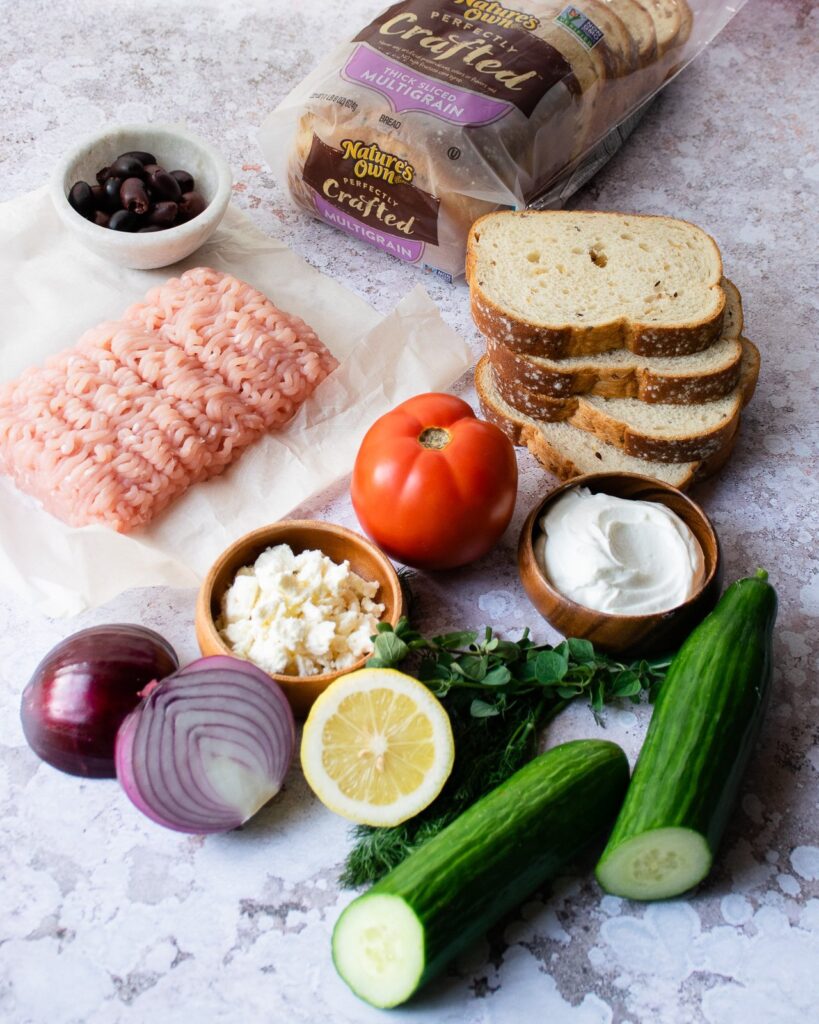 Years ago, when I lived in San Francisco, I used to visit a burger joint called Hamburger Mary's. They served their burgers on slices of bread instead of buns, which honestly made them easier to bite into and eat. The reason it worked is because they used nice thick slices of bread. So, for this burger recipe I decided to do the same thing, but fry the bread in a skillet to give it even more flavor and some great crunch. Make sure you get nice thick-sliced bread so that it holds together nicely.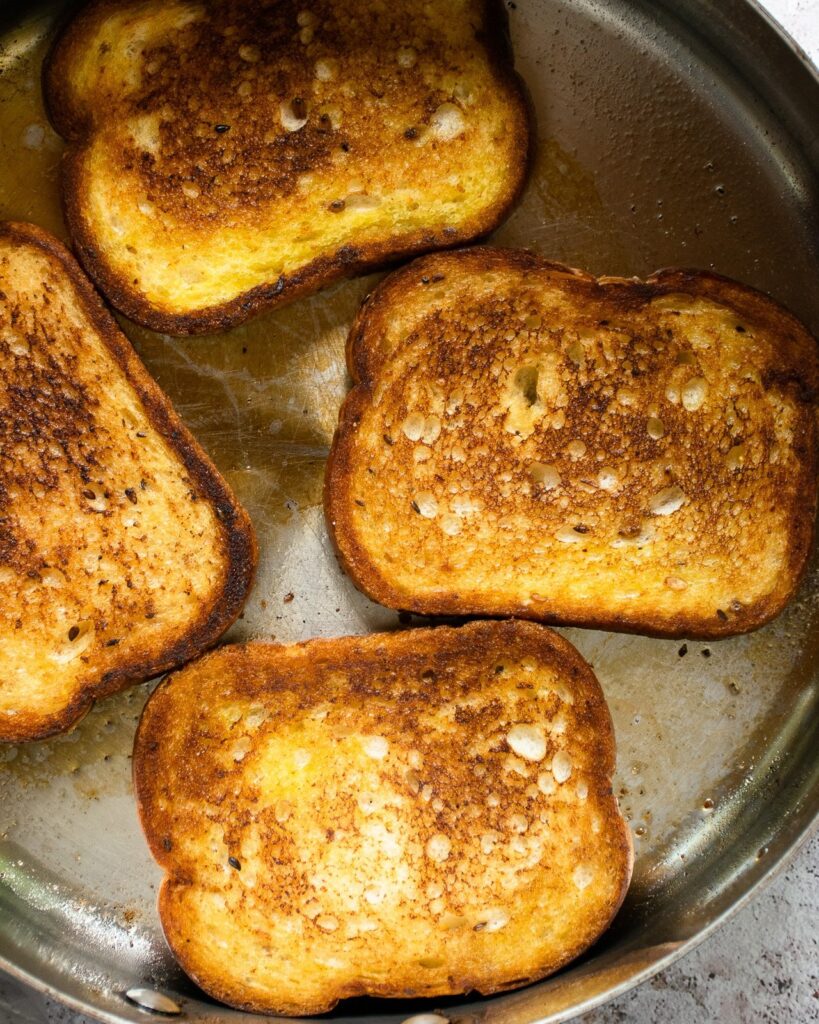 The beauty of making your own burgers is not only that you can make them any size you like, but you can also make them any shape you like. If you're serving your burger on bread that is more rectangular than round, why not shape your burger into a rectangle so that it fits properly? 
I'm a big fan of adding interesting flavors to burgers, so the olives, oregano and feta cheese are welcome additions to these turkey burgers, giving them the perfect Greek flavor. Slather a little Tzatziki sauce on top and you might as well be enjoying this on the Mediterranean coast! 😉
This recipe was written as part of a partnership with Nature's Own® Bread.