What is Bacon Jam?
Bacon what?? That's right. Bacon Jam. A jam doesn't always have to be made of fruit, but it does usually mean sticky and that stickiness usually comes from sugar. Think about the saying "I'm in a jam" – a sticky situation. Bacon jam is a sweet-savory spread that combines the sweet flavors of caramelized onions, balsamic vinegar and brown sugar and combines it with salty bacon and tangy apple cider vinegar. It's similar to tomato jam, another sweet-savory spread.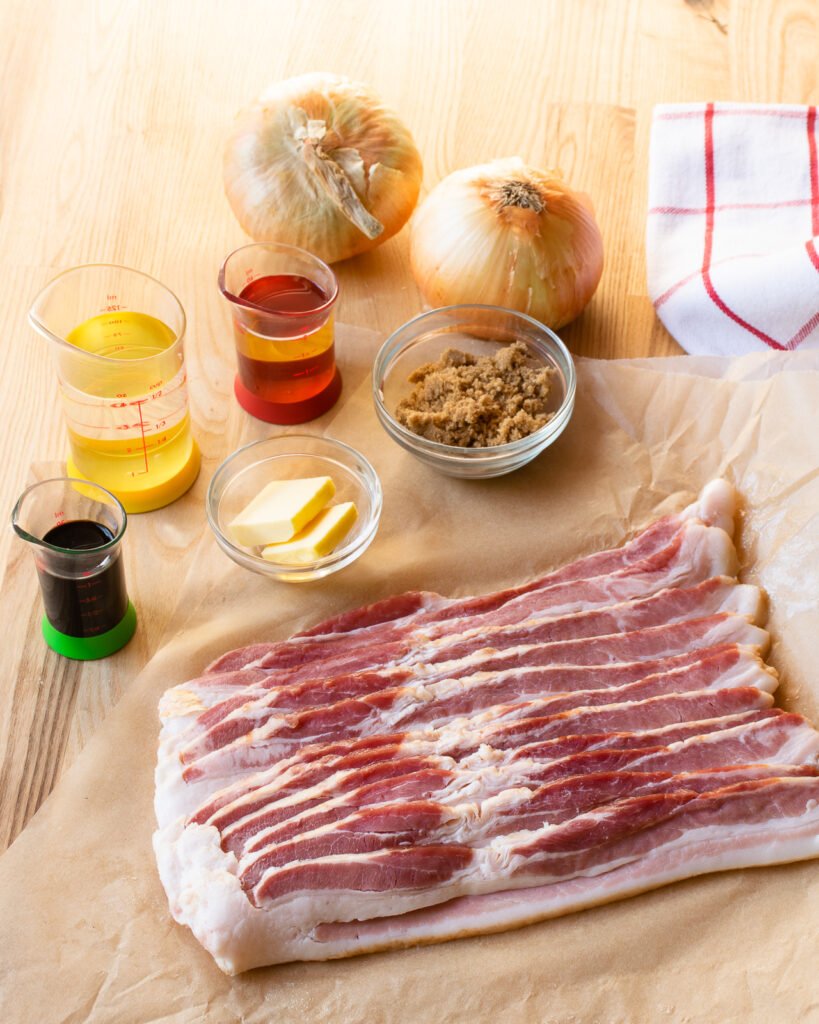 How to Make a Savory Jam
Bacon jam is very easy to make and the whole thing can be done in about an hour. There are very few ingredients so do try to use the best ingredients you can find. Delicious thick cut bacon will give you bigger chunks of bacon in the final jam, but regular sliced bacon will work too. Sweet Vidalia onions will add a gentler onion flavor than Spanish onions, but again use what you have.