What is Bacon Jam?
Bacon what?? That's right. Bacon Jam. A jam doesn't always have to be made of fruit, but it does usually mean sticky and that stickiness usually comes from sugar. Think about the saying "I'm in a jam" – a sticky situation. Bacon jam is a sweet-savory spread that combines the sweet flavors of caramelized onions, balsamic vinegar and brown sugar and combines it with salty bacon and tangy apple cider vinegar. It's similar to tomato jam, another sweet-savory spread.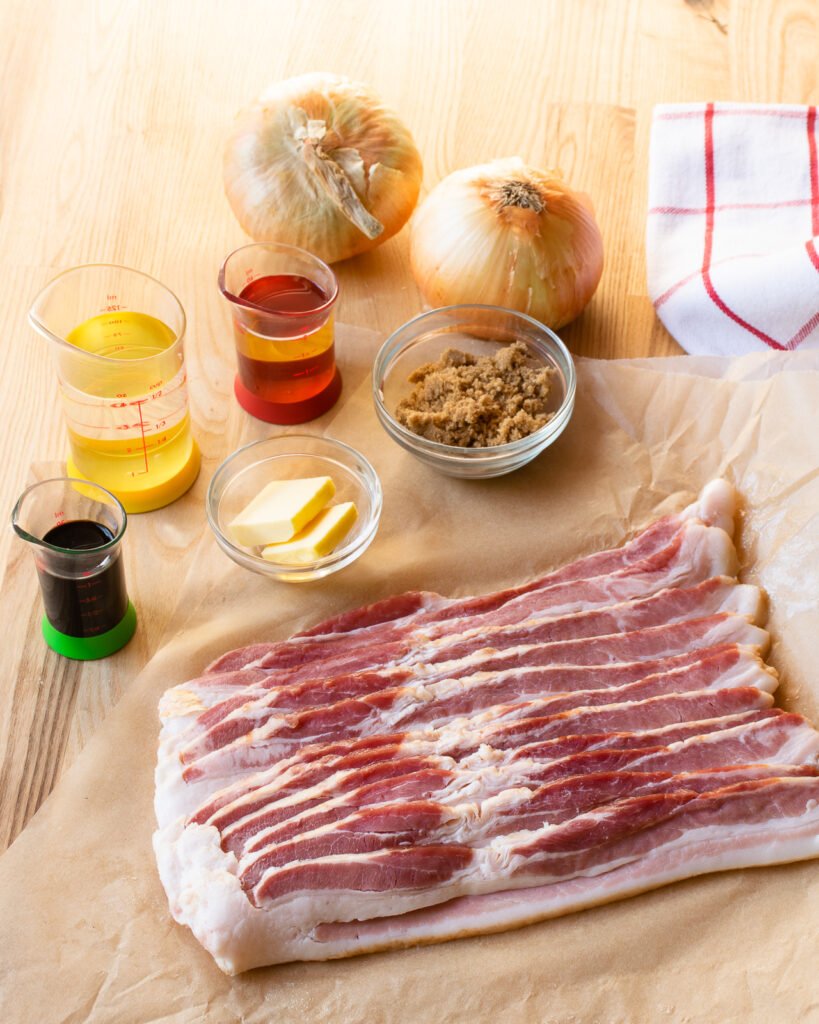 How to Make a Savory Jam
Bacon jam is very easy to make and the whole thing can be done in about an hour. There are very few ingredients so do try to use the best ingredients you can find. Delicious thick cut bacon will give you bigger chunks of bacon in the final jam, but regular sliced bacon will work too. Sweet Vidalia onions will add a gentler onion flavor than Spanish onions, but again use what you have.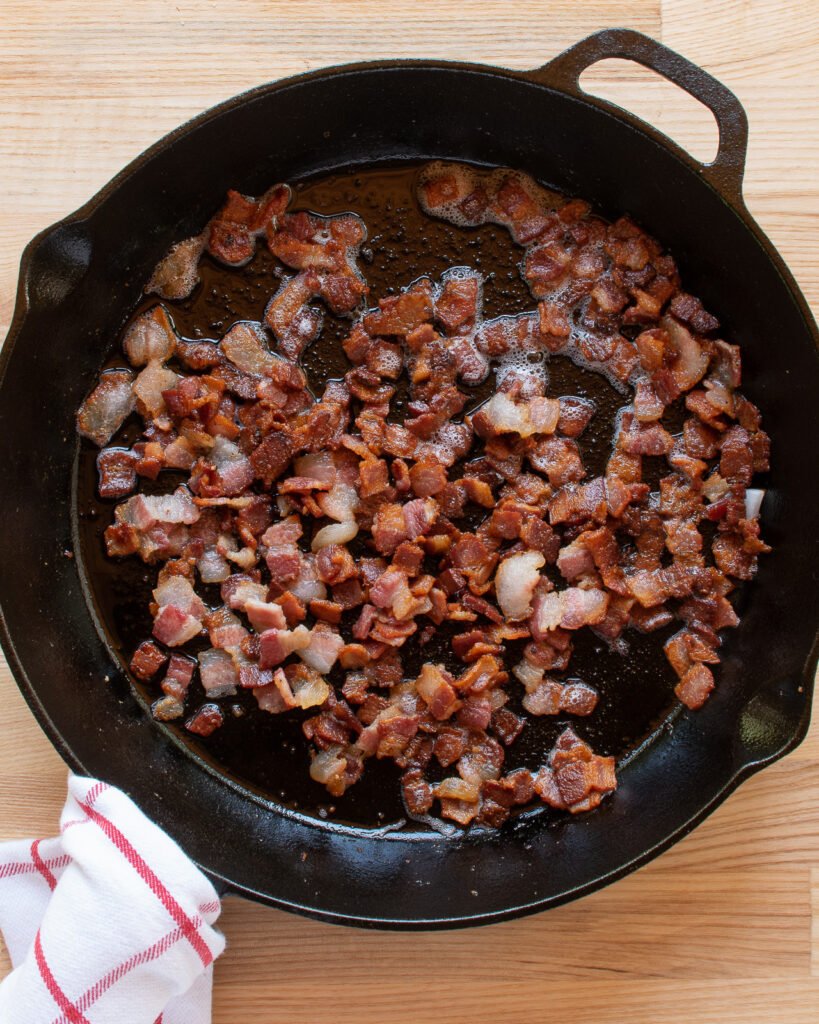 Rendering the Bacon Fat
The goal of the first step is to render the fat out of the bacon, letting it crisp up. This will happen just by letting the bacon cook over medium heat, but if you'd like to speed the process up, there are a few tips that can help. Start with the bacon in a cold pan and then turn on the heat – that will render the fat out more completely. Also, drain the fat off the bacon as it cooks – if the bacon is sitting in fat, crisping is inhibited and will take longer. You can read all about the different ways to cook bacon here.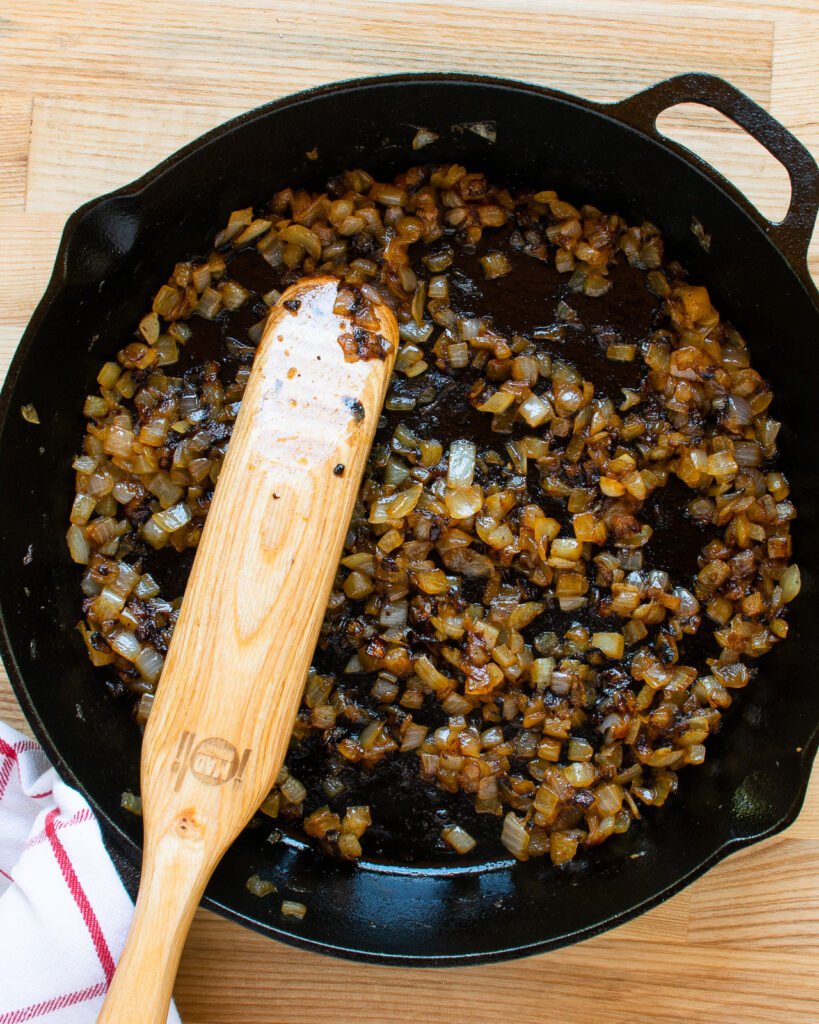 Caramelize the Onions
Caramelizing the onions is an important step to making bacon jam as well. This is probably the part of the recipe that will take the longest, if you caramelize the onions properly. I use a piece of parchment paper over the onions to ensure that they don't dry out. For a complete lesson in making caramelized onions, click here.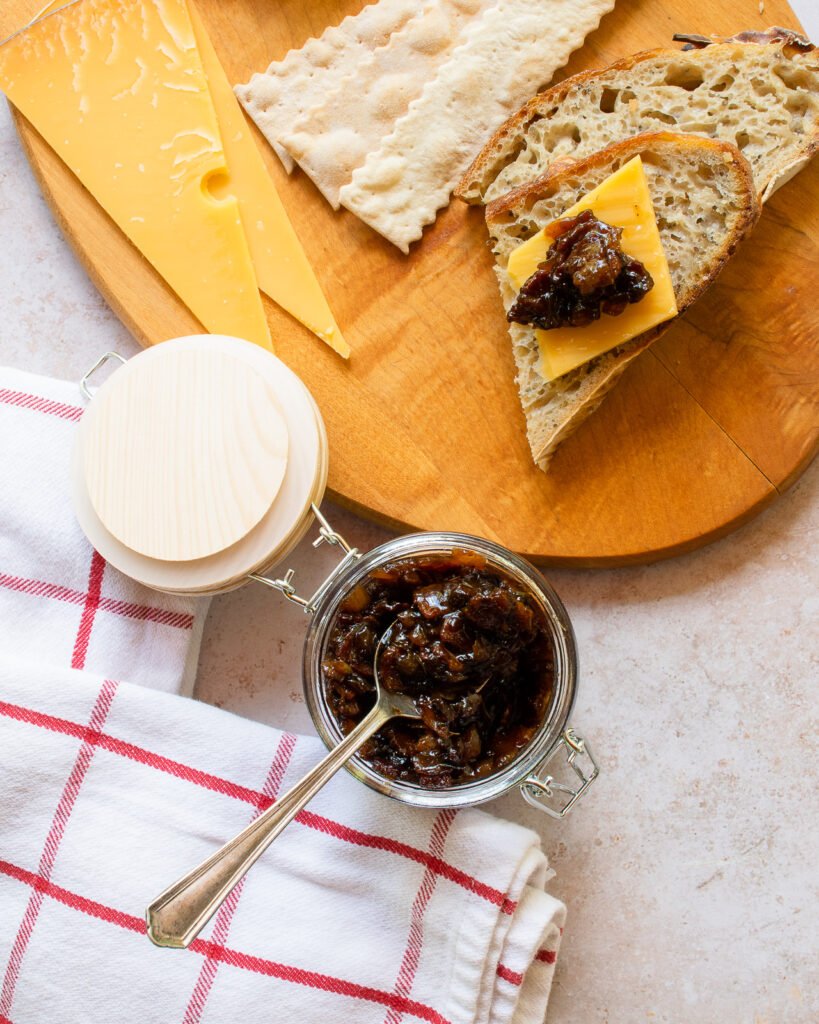 Bacon Jam Goes With…
Once the ingredients have been combined and you've let them reduce into a thick syrupy spread, you'll want to know how to serve the bacon jam. Most importantly, you need to know that bacon jam should always be served warm. It is inevitable that the fat in the jam will solidify in the refrigerator, so warm it a little before serving. (If you're smart, you'll store the jam in a jar without metal clips (unlike the one I used) so that you can pop it into the microwave to warm it before serving.) Warm bacon jam is delicious on a burger (like the Bacon Blue Burger pictured below), in any sandwich (but especially an egg sandwich), on a grilled steak or chicken breast, on pan-fried pork chops, in a baked potato or on mashed potatoes and especially on a cheese board where it pairs perfectly with a sharp Cheddar.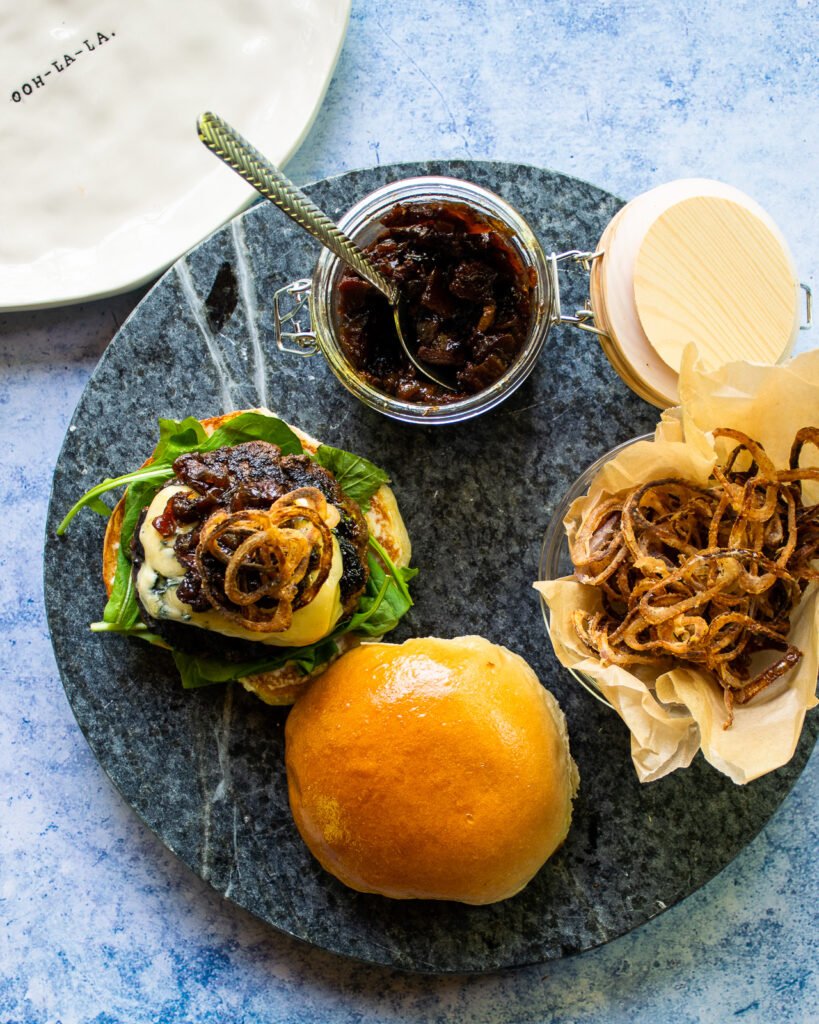 How to Store Bacon Jam
Bacon jam will keep nicely in your refrigerator for 2 to 4 weeks. This recipe makes about 2 cups of jam and trust me, it won't take long to move through that amount. Because it needs to be heated before being served, store the jam in a container that can be easily microwaved for a few seconds.
This delightful jam is sweet, salty, deep, rich and yes, sticky. It's got everything. That's the kind of "jam" I'd like to be in!