I truly love Ireland. I was lucky enough to spend a couple of weeks there a few years ago and had such a great time. The beauty of the landscape was matched only by the lovely people who live there, and I ate really, really well. Everyone seemed happy, eating, drinking and enjoying great music. It's no wonder that when St. Patrick's Day rolls around everyone wants to celebrate and pretend that they too have Irish blood.
If you're one of those who would like to join in the fun, maybe you can make it happen virtually by enjoying some Irish food, playing some Celtic music over the speakers and laughing a lot on March 17th! If you can do all of that, I'd feel pretty lucky and that's almost as good as being Irish, wouldn't you say?
Below are some of my favorite Irish-themed recipes that you might like to enjoy on March 17th, including homemade Irish cream, which is a breeze to make and fun to give as a gift.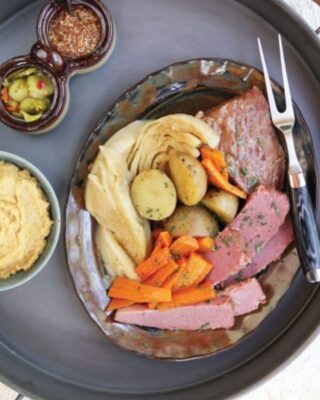 The Irish recipe round-up starts with this popular dinner that is everyone's "go-to" to celebrate St. Patrick's Day! The convenience of having everything – vegetables, meat and a mash – all in one pot makes this dish very easy to prepare. It's so delicious you might wonder why you only make once a year, but be glad that you did! My recipe gives you stovetop, pressure cooker and slow cooker versions.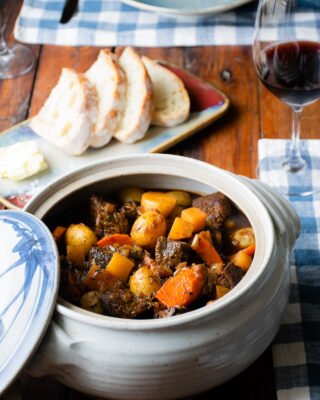 Another great traditional dish is this hearty and robust stew. The dark Guinness stout in the braising liquid gives it a rich and earthy flavor. Slow simmered in a Dutch oven, the flavors in this stew come together wonderfully. Make sure you have some nice warm crusty bread or Irish Brown Soda Bread to dip into the gravy and an extra pint of Guinness to wash it all down!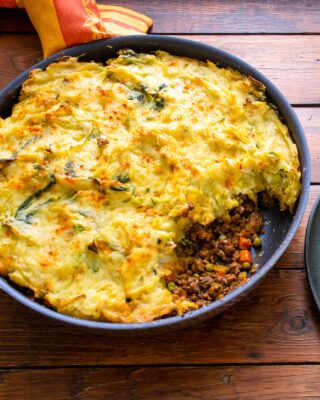 My version of this classic dish has a little twist by pairing two great recipes together. The recipe starts out with browned ground beef and vegetables in a flavorful gravy, but the potato topping has a little extra something to it. I add sautéed cabbage and leeks to the mashed potatoes, otherwise known as Colcannon. The meat layer topped off with the Colcannon and baked until browned and bubbly is nothing short of amazing.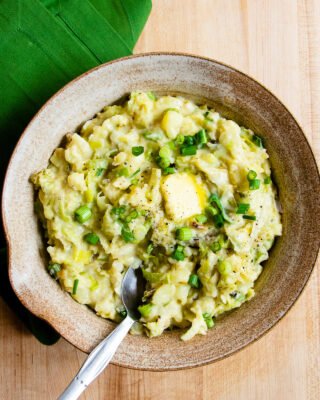 Speaking of….here is that great side dish that is really amazing all on it's own too. The sautéed leeks and cabbage are so flavorful when mixed into light and fluffy mashed potatoes. It is super simple to make and you will have a wonderful side dish that can go alongside just about any entrée. Bonus…you will be adding some extra vitamins and nutrients to your dinner. 
For St. Patrick's Day, it just seemed like a great idea to bake up a creamy mac and cheese, adding sautéed cabbage and tender chunks of corned beef into the mix. And why not use some aged Irish Cheddar cheese for even more flavor (not a question!). This dish is also a great use for any leftover corned beef you might have after St. Patrick's Day.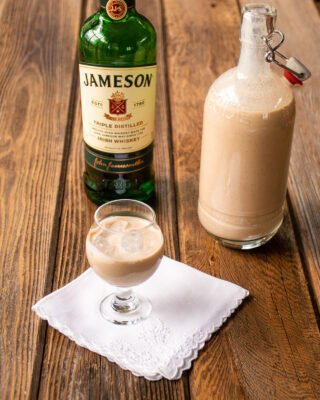 I probably should have put this one on the top of this list, because it is really fabulous! And who knew Irish cream is so simple to make? With only a few ingredients, you will have a slightly sweet and silky liqueur that is perfect over ice, in coffee, cocktails, or to use in dessert recipes. You will be the hit at any St. Patty's day party when you show up with a delicious bottle of your very own Irish cream.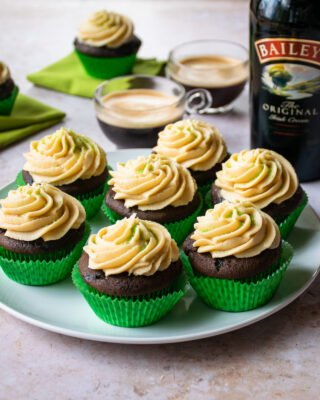 Here is one of those recipes that you can use your Homemade Irish Cream in or feel free to pick it up at the liquor store too. These cupcakes have all the flavors of a traditional Irish coffee. The chocolate cupcakes are baked with some Irish whiskey and espresso powder mixed in and the delightful Irish cream frosting is simply divine swirled on top. Top them off with a few St. Patrick's day sprinkles and now it's a party!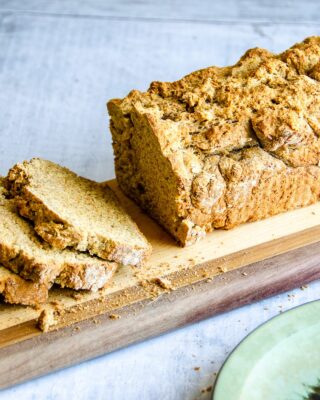 My version of Irish soda bread is not like the kind you find in stores in the United States. This recipe was inspired by the Irish brown bread that I was served all over on a trip to Ireland. It has a dense crumb and a delicately sweet taste that is hard to resist.  It is bread that is perfect for a hearty sandwich, alongside a bowl of Guinness Stew, or just a part of a good Irish breakfast of eggs, sausages and potatoes.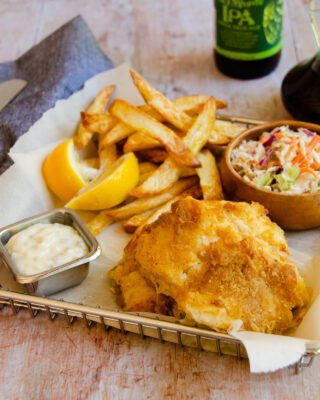 Enter any Irish pub in Ireland or the US and you will be sure to find some good old fashioned beer battered fish and chips on the menu. But with this recipe you can air-fry your battered fish and enjoy the dish with a less grease and calories. How do you air fry battered fish you might ask? Well, check out my video where I show just how to do it. It comes out crispy on the outside and tender and flaky on the inside! And don't forget the Homemade Air-Fried French Fries to go with it.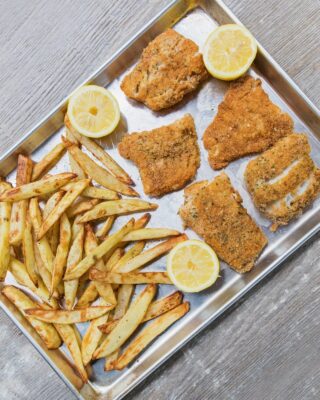 Here is another way to make classic fish and chips that you don't have to feel guilty about eating. This version of fish with a breaded coating can be baked in the oven or air-fried. And the chips "fry" up in the pan right along with the fish for an easy and tasty dinner.  Whip together a super simple Homemade Tartar Sauce and  Coleslaw while your fish is cooking and you are good to go!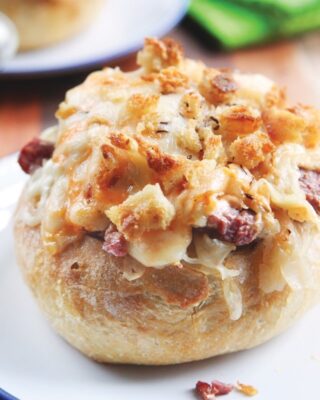 Here is a fun way to serve your corned beef and cabbage for a St. Patrick's day get together. The corned beef and cabbage are cooked together in an Instant Pot®/pressure cooker until the beef is soft and tender and the cabbage has a tangy sauerkraut like taste and texture (without hours of fermentation!). Then, you pile it all up in a bread boule or large roll, top with dressing and Swiss cheese and bake until melted and crispy. They are festive and an easy one to make ahead. Not to mention SOOO good!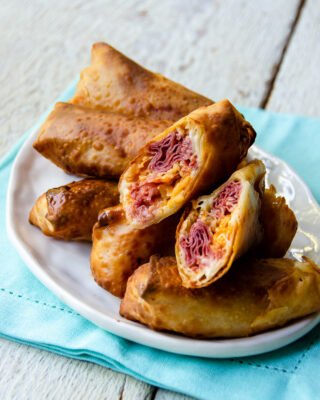 Last, but not least, is another way to serve corned beef and cabbage – all rolled up in an eggroll wrapper and fried until brown and crispy. These eggrolls have all the flavors of the classic deli sandwich and will be the hit of any party. You can use corned beef from the deli or they make great use of any leftover corned beef you might have from your St. Patrick's day dinner.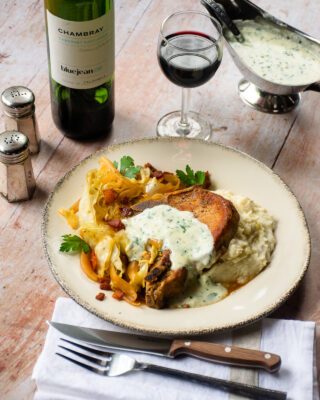 If you are looking for a delicious alternative to the traditional corned beef and cabbage, this recipe is a great option. This dish is a delicious and comforting meal that can be enjoyed any time of the year. Skillet braised pork chops start on the stovetop with searing the chops and cabbage, and sauteing onions. Everything comes together in the oven, resulting in really flavorful and tender pork chops! It is all amazing with the quick and easy parsley sauce poured on top.