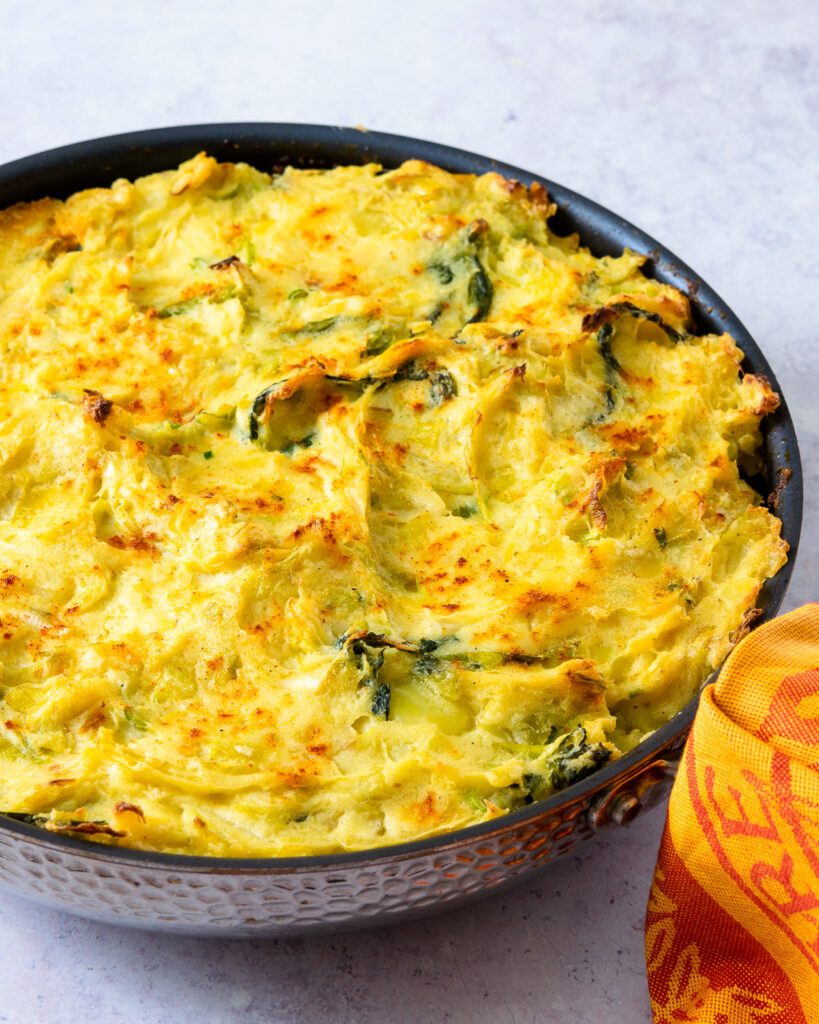 What is Shepherd's Pie
Shepherd's Pie is a comfort food meal made by topping a rich ground beef mixture with creamy mashed potatoes and baking it in the oven. It's one of the heartiest dishes there is and is a great meal to serve a crowd. This recipe for Irish Shepherd's Pie distinguishes itself from the traditional by using colcannon on top instead of plain mashed potatoes. Colcannon is an Irish dish of mashed potatoes mixed with cabbage (and in my recipe case leeks as well), and it's absolutely delicious. The sweet cabbage in the creamy mashed potatoes takes this shepherd's pie up a notch in my books.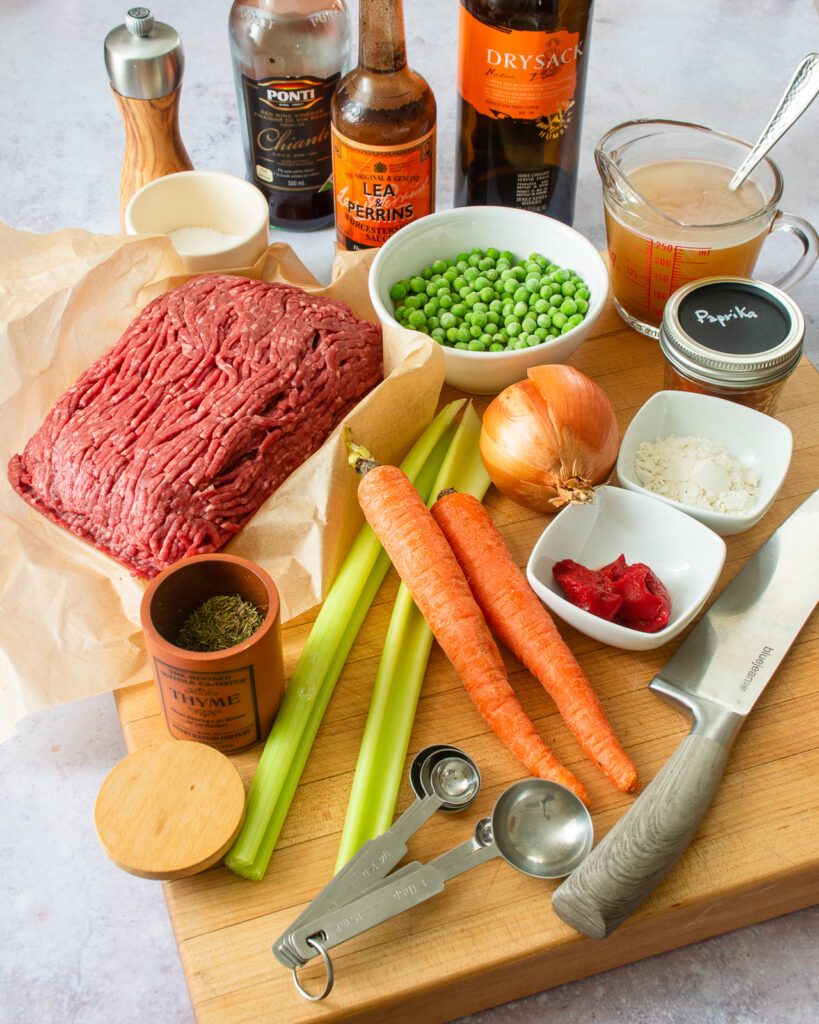 Meat to Use for Shepherd's Pie
There are no mystical ingredients in this Shepherd's Pie. You'll find everything readily available at the grocery store. The recipe calls for lean or extra lean beef, but you could use a medium ground beef if that's what you have. You'll drain away any excess fat before adding the remaining ingredients. I use a little sherry in the beef mixture for added depth and I think it does make a difference. If you don't have dry sherry on hand, you could use red wine. If you don't want to add any alcohol, go ahead and substitute the same quantity in beef stock.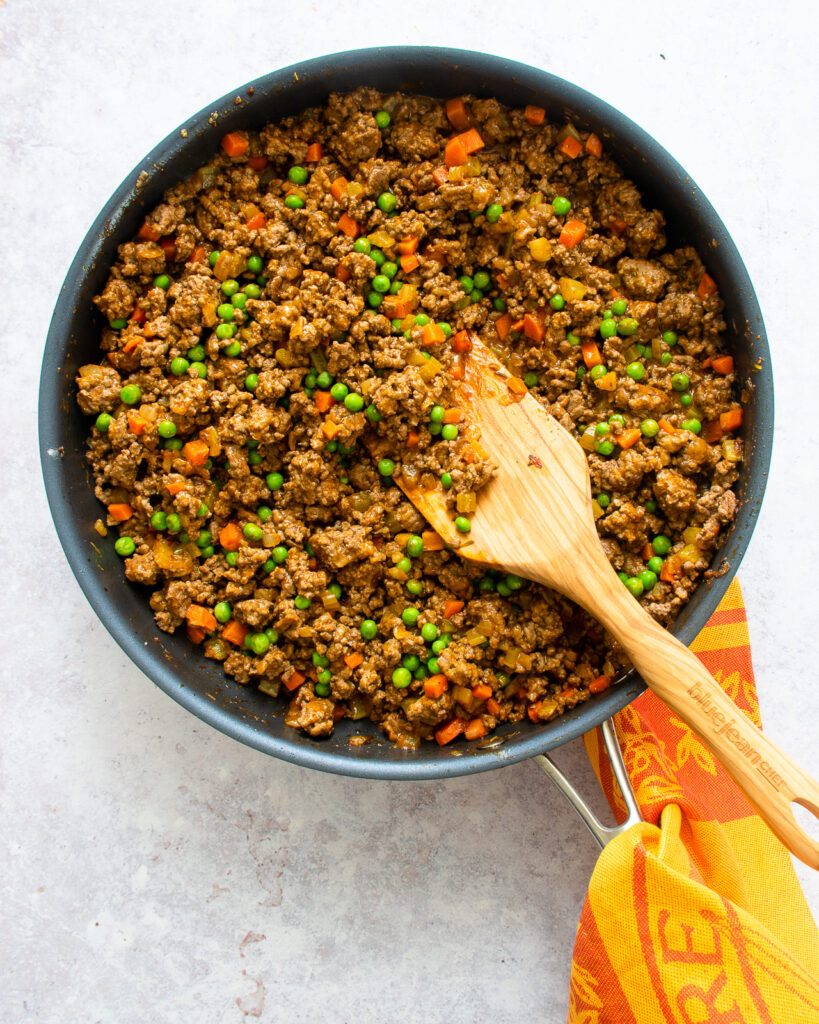 Shepherd's Pie vs. Cottage Pie
Shepherd's Pie is sometimes also called Cottage Pie. Both are meat pies with a mashed potato topping. The difference between the two is not universally agreed upon, but some say that a true shepherd's pie uses ground lamb, while a cottage pie uses beef. In the United States, however, it has become common to use beef in a Shepherd's Pie. You could use beef, lamb or a combination of both if that's what you like. I won't take you to task for how you name it!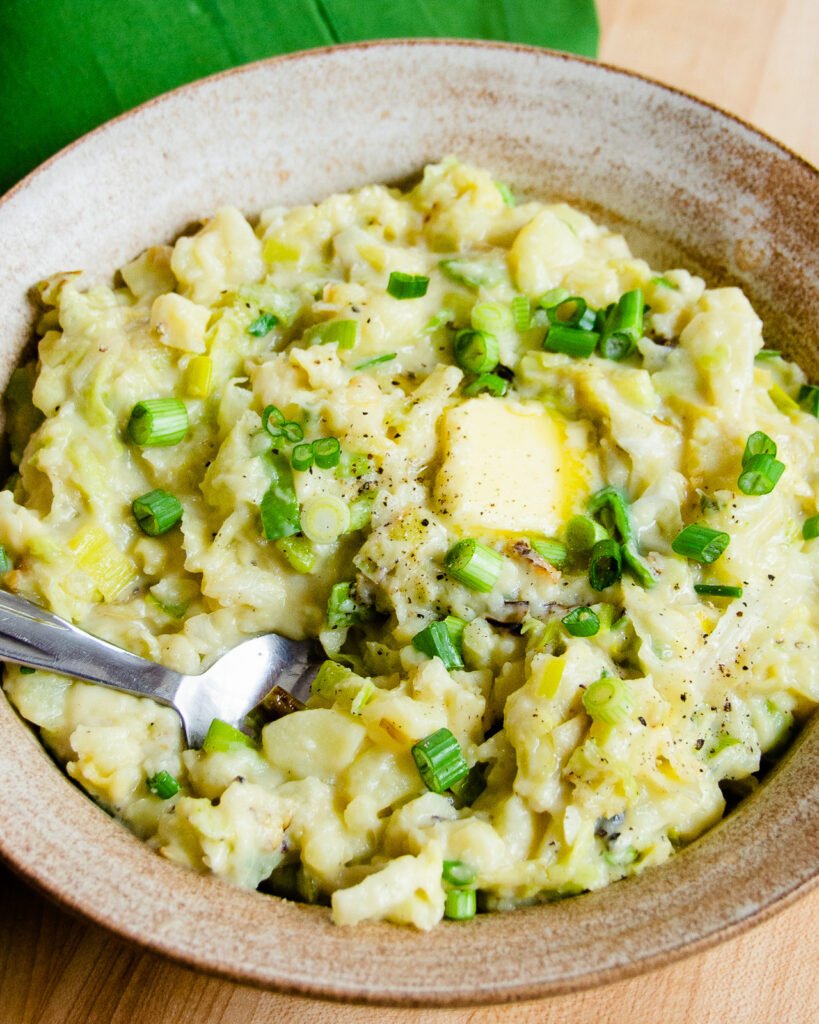 Potato Topping for Shepherd's Pie
As I mentioned above, what makes this Shepherd's Pie an Irish Shepherd's Pie is the colcannon topping. Honestly, once you taste colcannon, you might never make plain mashed potatoes again. The cabbage mixed into the mashed potatoes adds such a nice flavor to what can otherwise be a very singularly flavored side dish. Sure, it creates another step in making this dish, but I think it is so worth it. It tastes fantastic and looks pretty too.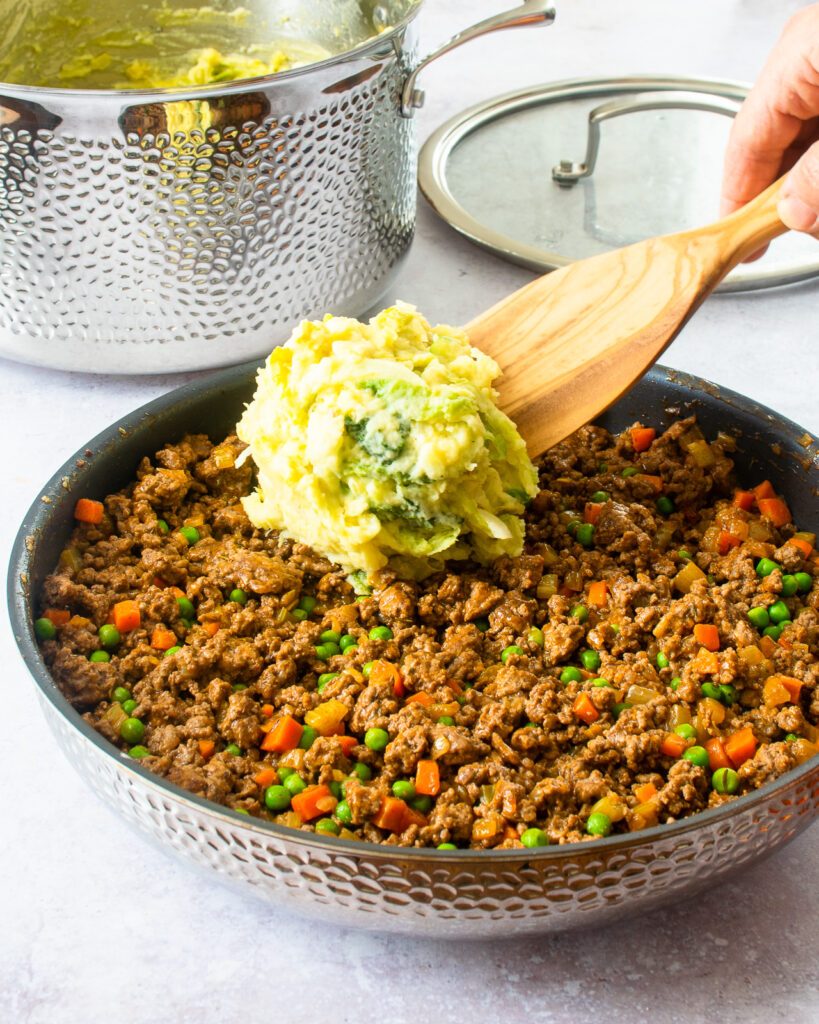 Vessels for Shepherd's Pie
If you want to take the Shepherd's Pie to the table, you might want to transfer the mixture to a 9-inch by 13-inch baking dish and top it with the colcannon before baking it to perfection. Then, you can just take the pie to the table and serve it. You could also minimize your dishes and make the entire Shepherd's Pie in a large skillet. I use the same pan that I use to make the filling and then just top it with the mashed potatoes. That way, no beef filling gets left behind and I have one less dish to wash. I also think that if your skillet is pretty enough, you can absolutely take it right to the table too.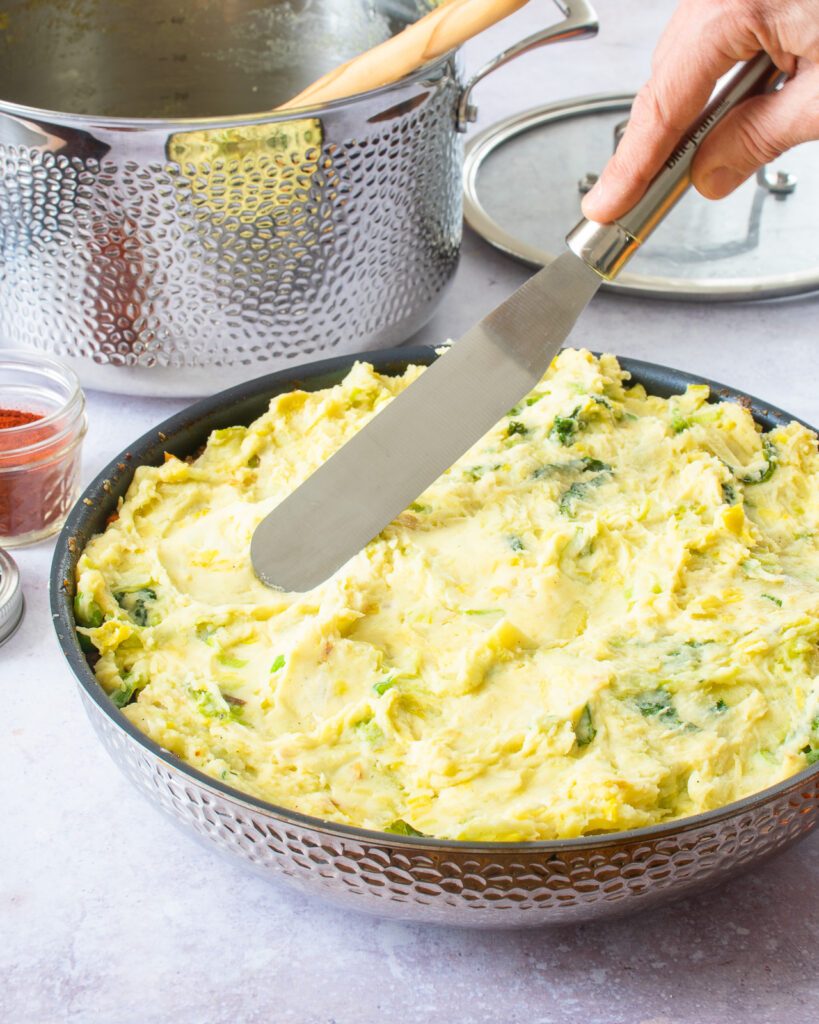 What to serve with Shepherd's Pie
Shepherd's Pie is hearty and doesn't need much next to it to finish off the plate. Whatever you decide to serve, it should be a light vegetable. I like a green salad – the cool crunch of the lettuce is a nice compliment to the hearty, rich, soft Shepherd's Pie. You could also blanch some green beans or broccoli, or stick with the cabbage family and serve some Brussels sprouts. You could dress those vegetables up, or leave them plain. Either way, the Shepherd's Pie is going to be the star of the show.