What is an Irish Coffee?
Irish coffee is a cocktail made with sweet coffee, Irish whiskey and cream and it's delicious! These Irish Coffee Cupcakes take those flavors of the perfect Irish coffee and stir them into chocolate cupcakes because, well… chocolate. It never made anything worse!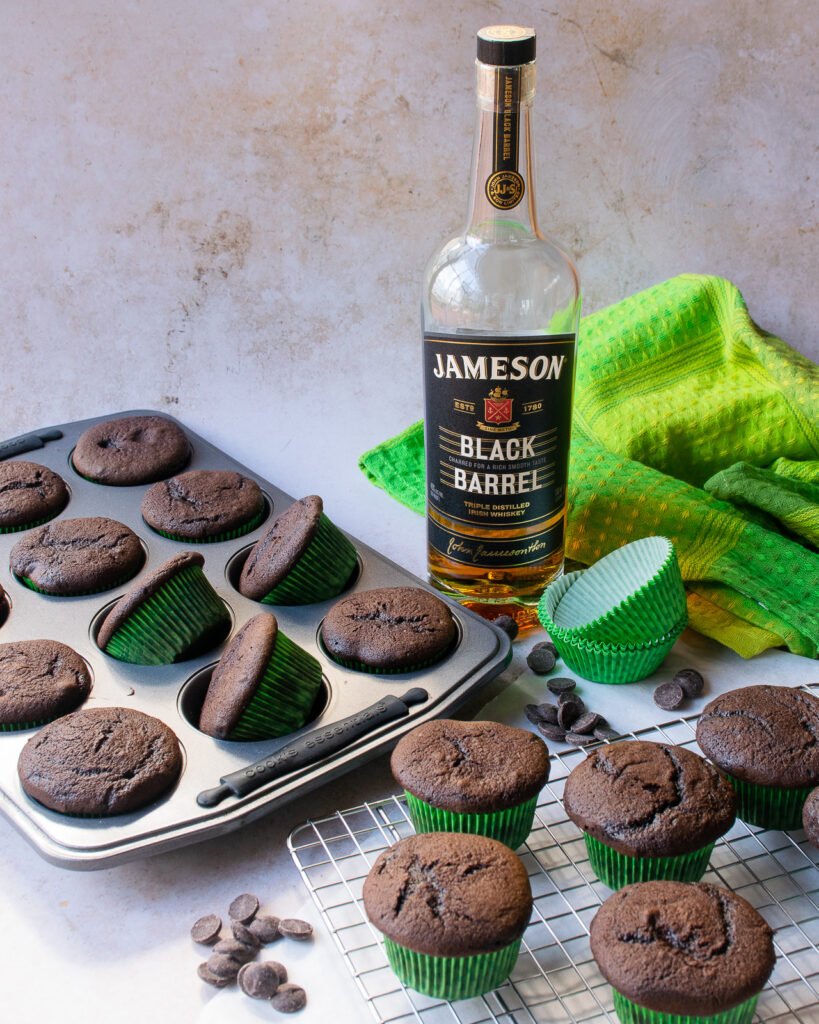 Easy Cupcake Shortcut
This recipe honestly couldn't be any easier because it starts with a box of chocolate cake mix. Chocolate cake mix is really just the dry ingredients for your basic chocolate cake and a great shortcut to use to save time. Strong coffee is used as the liquid for the batter, along with a little Irish whiskey. Full disclosure – there is no need to buy Jameson's Black Barrel whiskey for this recipe, other than the fact that you'll only use 2 tablespoons of the whisky in the cupcakes and then you'll be left with a delicious whiskey to enjoy on its own afterwards. A less expensive Irish whiskey is perfectly suitable if you're not a fan of Irish whiskey in a glass.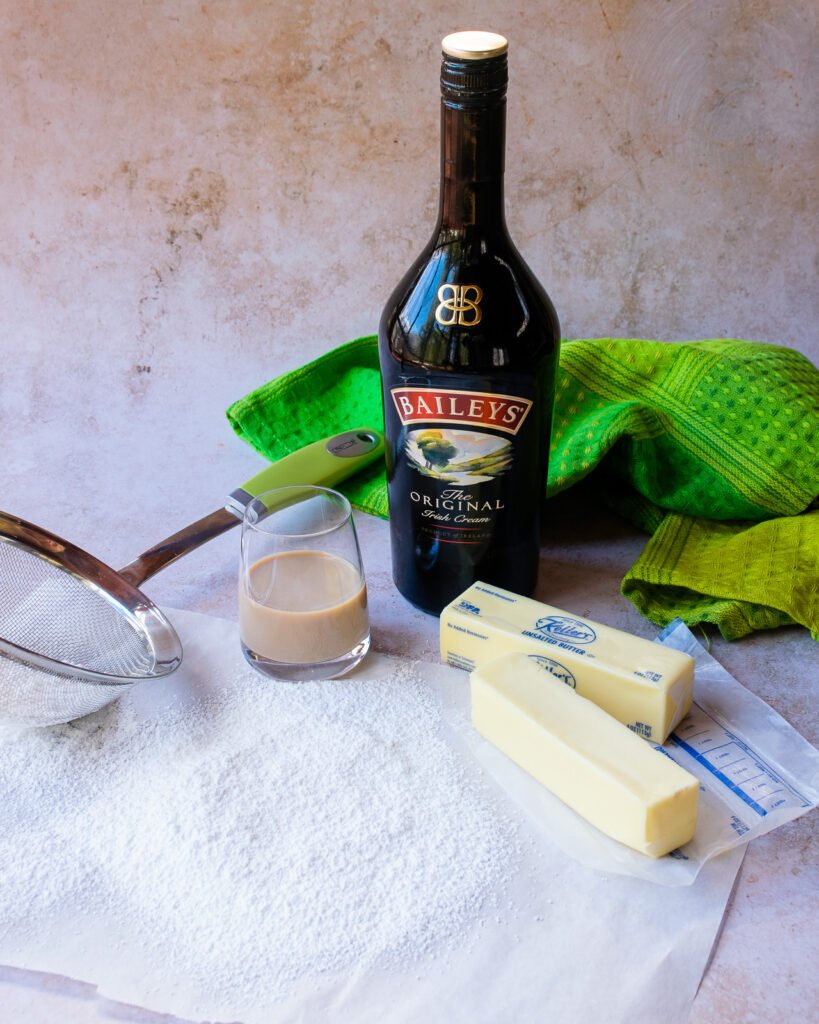 Irish Cream Frosting
Now the Irish cream frosting really is the icing on the cake, both literally and figuratively! This frosting is so delicious that you should make sure you have enough for a secret teaspoon or two to disappear before you start spreading it on the cupcakes. It's very simple to make, adding just a little Irish Cream to whipped butter and sugar. You can purchase a bottle of Irish Cream or try your hand at making Homemade Irish Cream, which is amazing all by itself (and cheaper too)! If you don't want to use Bailey's in the cupcakes, I would suggest making a buttercream frosting for these cupcakes instead. You'll find a recipe for buttercream right here. 
How to Decorate Cupcakes
When it comes to decorating cupcakes, we all have different skill levels and different equipment. If you have a piping bag and a star tip, it's relatively easy to pipe the frosting onto the cupcakes, starting on the outside of the cupcake and moving in concentric circles towards the middle. If you don't have a piping bag, use a spatula to spread the icing on top, making a swirl at the end. A few green sprinkles or green sanding sugar on top will put the perfect St. Patrick's Day touch on the cupcakes regardless of how the icing has been spread on top.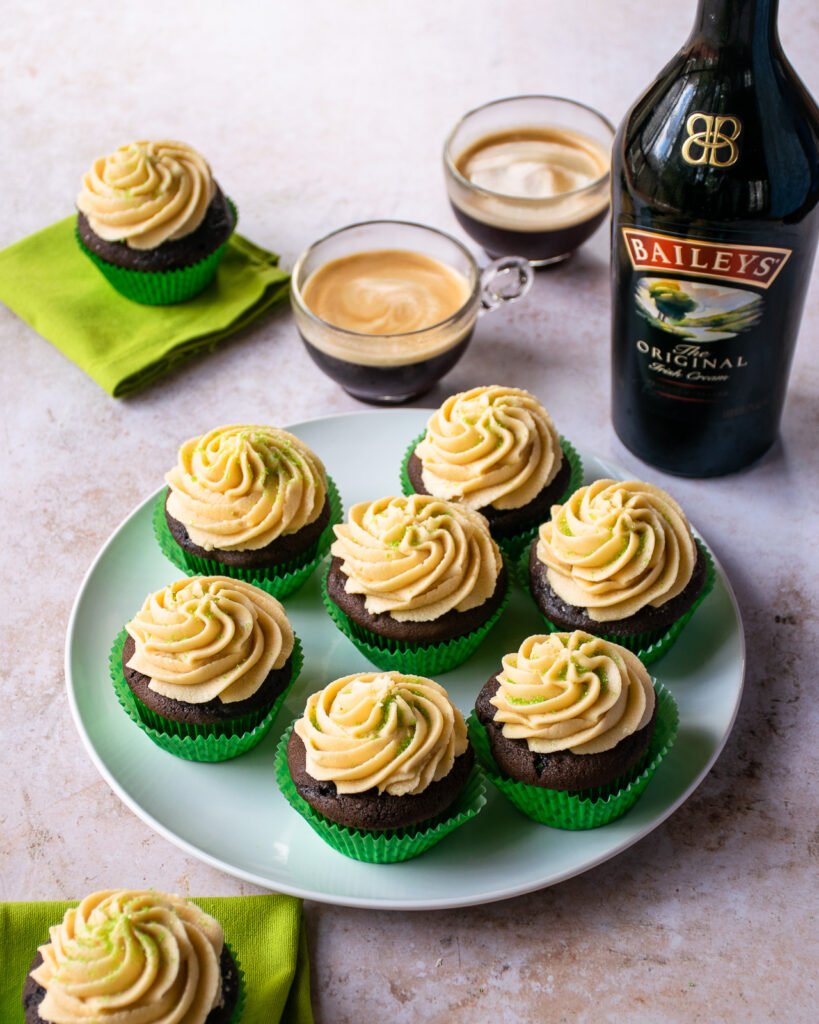 Perfect St. Patrick's Day Dessert
It's true – these are the perfect dessert or treat for St. Patrick's Day. A few green sprinkles and some green cupcake liners make them more festive for the day. Double line the cupcakes with the liners for a brighter, prettier color. You can also bake these cupcakes in coffee mugs so they actually look like a cup of coffee with cream on top. Check out the video below to see how that is done.
Yes, they are perfect for St. Patrick's Day, but Irish coffee is a drink that is enjoyed year around and it would be a shame to relegate these cupcakes to just one day of the year. I give you full permission to make these in the middle of the summer if you so choose!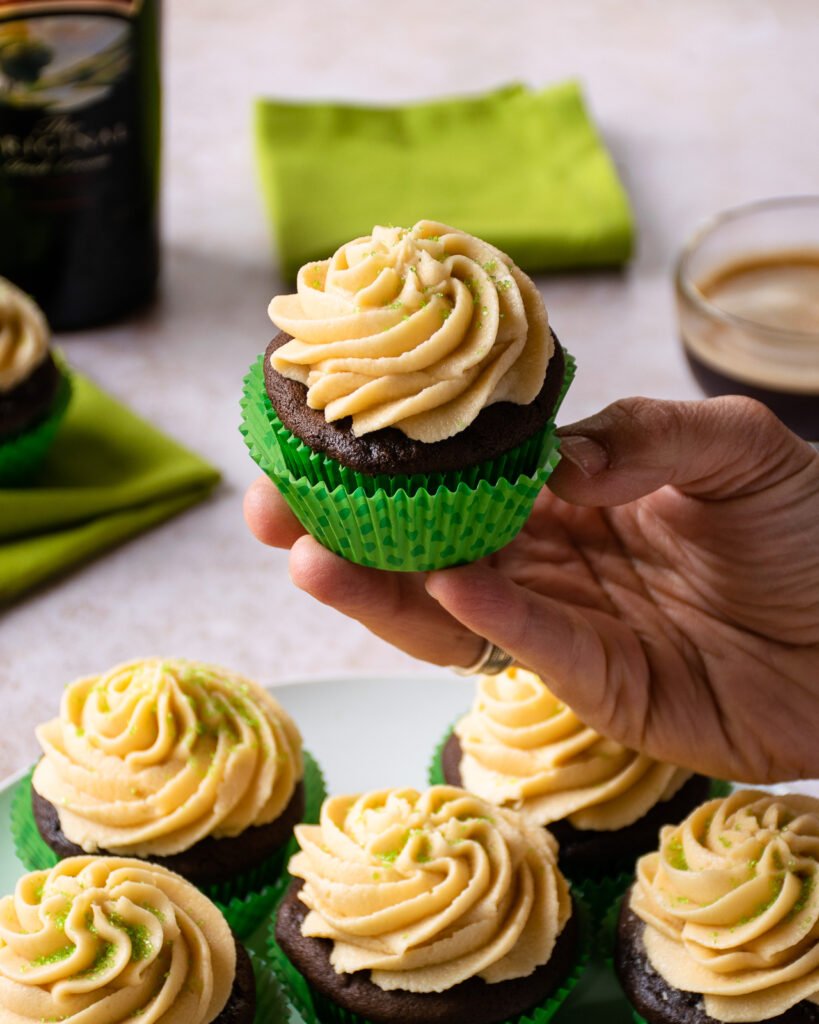 Go on. You know you want one.