What is an Irish Coffee?
Irish coffee is a cocktail made with sweet coffee, Irish whiskey and cream and it's delicious! These Irish Coffee Cupcakes take those flavors of the perfect Irish coffee and stir them into chocolate cupcakes because, well… chocolate. It never made anything worse!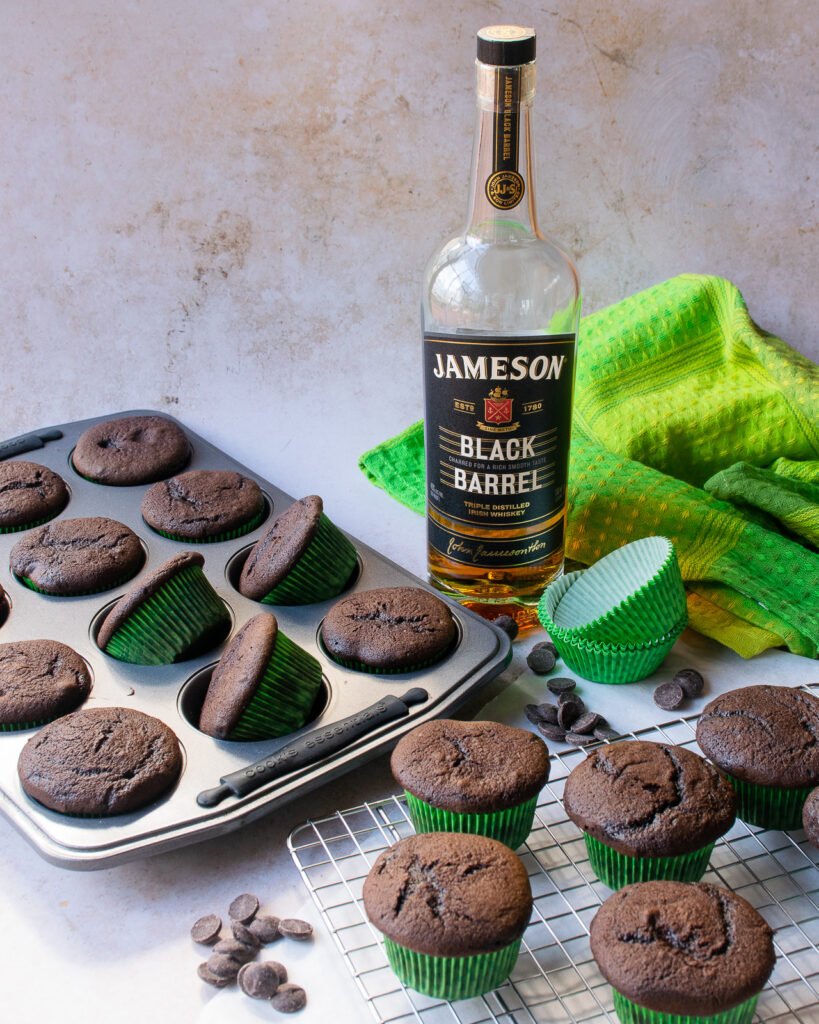 Easy Cupcake Shortcut
This recipe honestly couldn't be any easier because it starts with a box of chocolate cake mix. Chocolate cake mix is really just the dry ingredients for your basic chocolate cake and a great shortcut to use to save time. Strong coffee is used as the liquid for the batter, along with a little Irish whiskey. Full disclosure – there is no need to buy Jameson's Black Barrel whiskey for this recipe, other than the fact that you'll only use 2 tablespoons of the whisky in the cupcakes and then you'll be left with a delicious whiskey to enjoy on its own afterwards. A less expensive Irish whiskey is perfectly suitable if you're not a fan of Irish whiskey in a glass.