French fries are a favorite all around the world, but many of us feel somewhat guilty indulging in the addictive potato side that is deep-fried and full of extra calories as a result. When you finally have the ability to make these delicious crispy-on-the-outside-but-tender-on-the-inside fries with less guilt, why wouldn't you jump in head first? I know I did.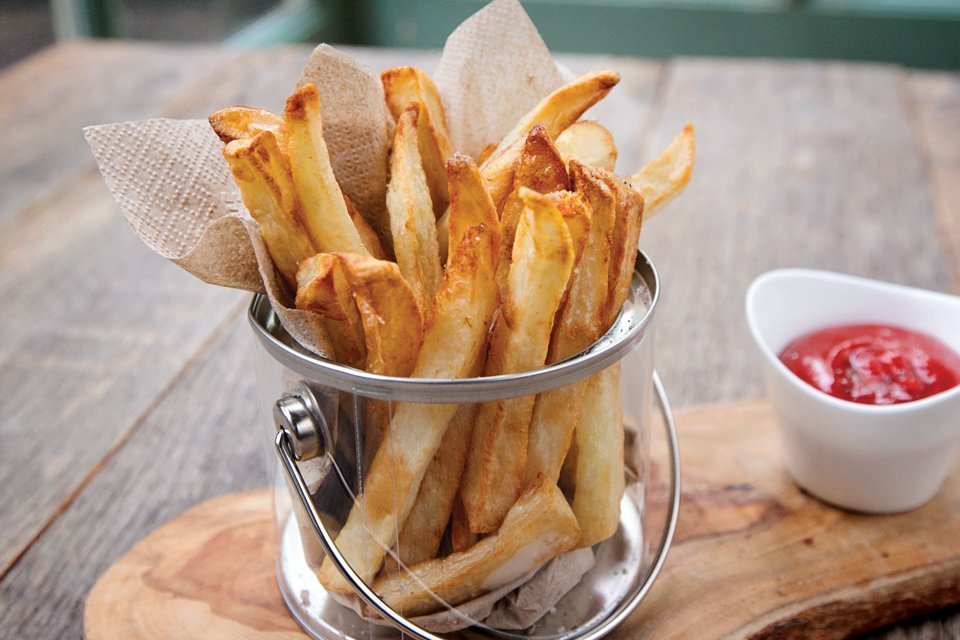 How To Make Air Fryer French Fries
Now, of course it is easier to open a bag of frozen french fries and pop those into the air fryer, but you're selling yourself short if you do that. Yes, an air fryer will give you better results than if you baked those fries on a baking sheet in the oven, but you're still ingesting more calories than you think no matter which way you make them because those fries were par-cooked by the factory and chances are they were par-fried. Making the French fries from scratch is seriously so easy, that there's no reason to ever buy a bag again. Read on…
The trick to making the fries perfectly is to blanch them first. I know this is an extra step, but it is worth it. Blanching the potato sticks for 4 minutes helps par-cook the fries to just the right stage so that the air fryer can crisp up the exterior, but keep the interior moist and tender. If you don't blanch the fries, you will need to leave the fries in longer in order to get them cooked all the way through and the exterior of the fries over-cooks, over crisps and over-browns. The time in the air fryer needed dries the fries, and we don't want that! So, bring a pot of water to the boil and blanch the potatoes for 4 minutes – just the perfect time to pre-heat the air fryer.