What is Colcannon?
Colcannon is the delicious Irish mashed potato side dish that is perfect for St. Patrick's day, but honestly delicious any day of the year. I mean… mashed potatoes with butter and cream! Sure, you do stir vegetables into the mashed potato, but … mashed potatoes! I'm not sure what you'd have to do to make me not want to eat mashed potatoes. Well, actually, there is one thing.
When I was younger I used to succumb to the tradition of green mashed potatoes at St. Patrick's Day, made undeniably with the addition of green food coloring. (Those might have been my days when I was more interested in the beer that went along with the St. Patrick's Day celebrations than the food – just saying…) I'm older and wiser now, and strong enough in my will power to just say "No" to green mashed potatoes – at least, not that color green! These days, I prefer color in my food to come naturally. Colcannon is the best St. Patrick's Day side dish – mashed potatoes that are green-ish naturally because of the delicious vegetables you'll add to them.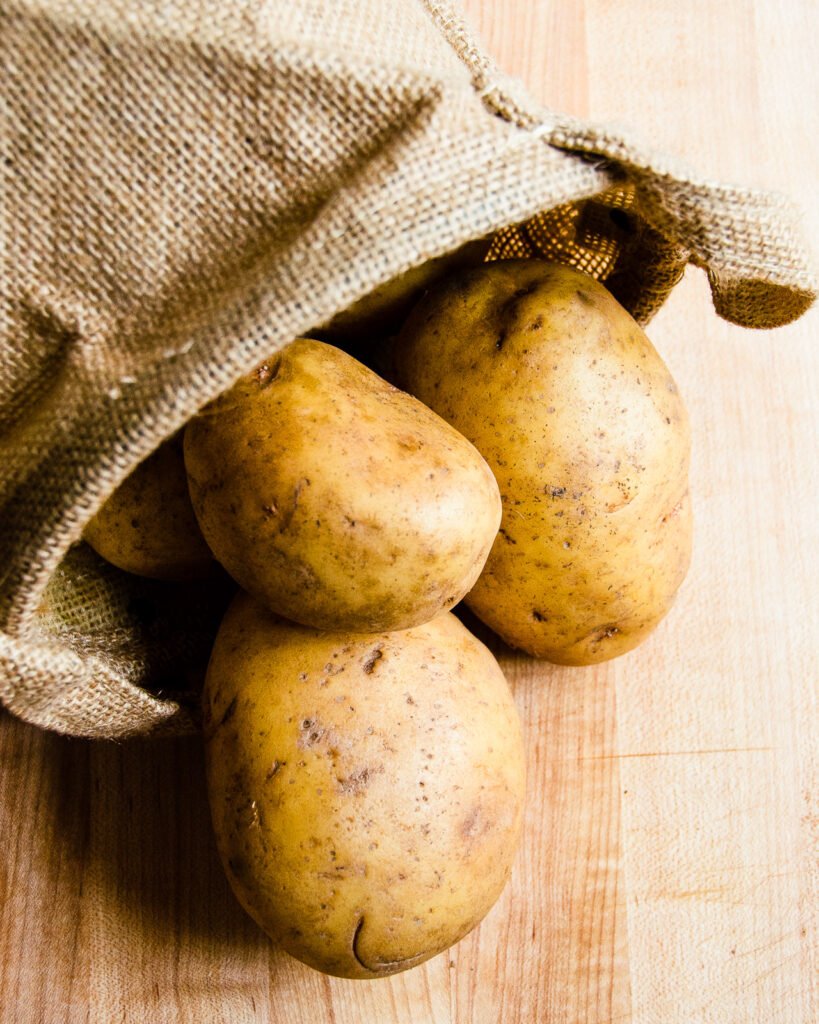 Perfect Mashed Potatoes
Perfect mashed potatoes start with an idea of how you define "perfect", and the right type of potato to get you there. You can learn all about making my perfect mashed potatoes here, but if you like fluffy mashed potatoes (my definition of "perfect"), start with either Russet potatoes or Yukon Gold potatoes (pictured above). They have just the right amount of starch and moisture to deliver beautiful creamy and fluffy mashed potatoes.