Homemade Mac and Cheese
There are serious advantages to making homemade mac and cheese, the most important being that you can add whatever ingredients you like to suit your tastes, your mood or even a holiday. This Irish Cheddar Mac and Cheese is perfect for St. Patrick's Day, but I bet once you taste it, you'll want it again and again.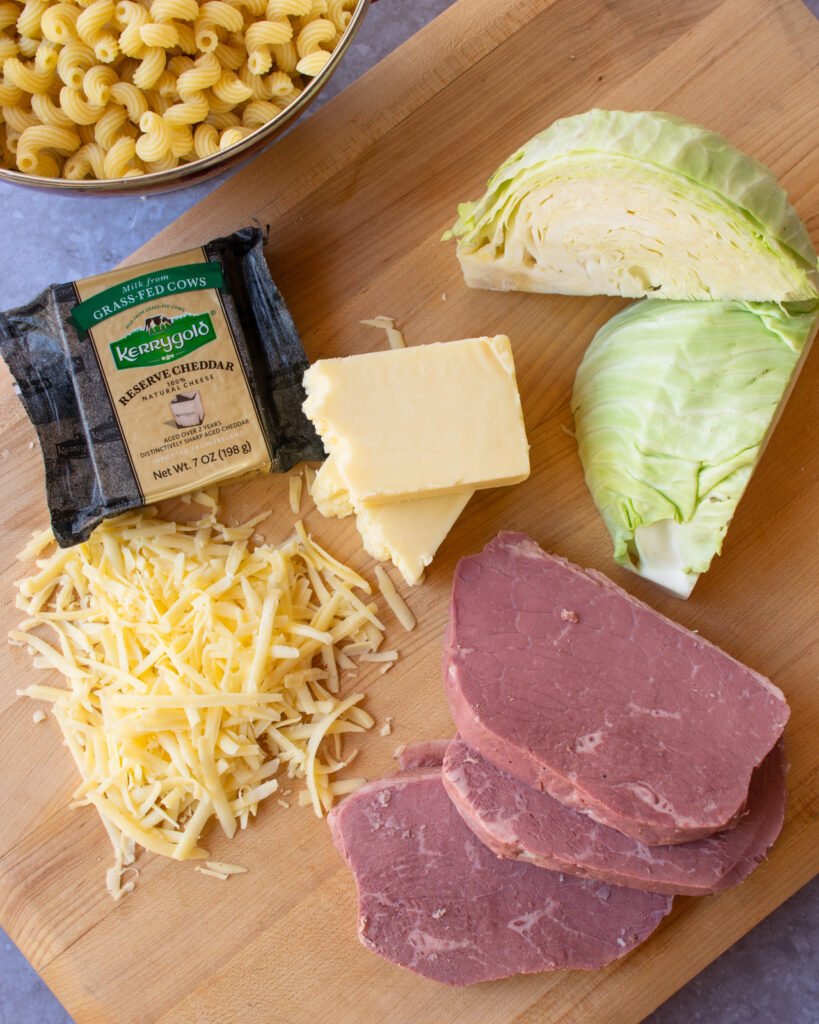 St. Patrick's Day Mac and Cheese
Of course, the quintessential St. Patrick's Day meal is corned beef and cabbage and both of these ingredients are incorporated into this Irish Cheddar Mac and Cheese. While this recipe is a perfect way to use up leftovers from a St. Patty's Day dinner, you don't have to wait to have leftovers in order to make it. Simply go to the deli counter and ask them to slice you a few ½-inch thick pieces of corned beef. Then you can cube them into bite-sized pieces at home.