Homemade Mac and Cheese
There are serious advantages to making homemade mac and cheese, the most important being that you can add whatever ingredients you like to suit your tastes, your mood or even a holiday. This Irish Cheddar Mac and Cheese is perfect for St. Patrick's Day, but I bet once you taste it, you'll want it again and again.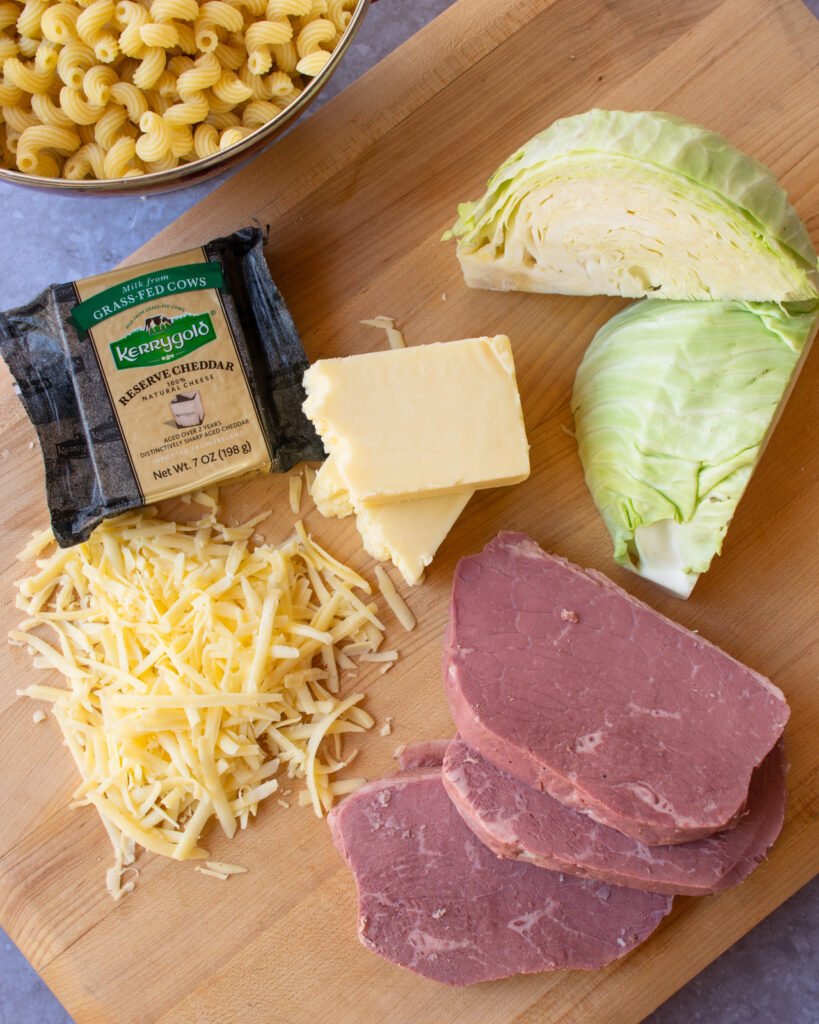 St. Patrick's Day Mac and Cheese
Of course, the quintessential St. Patrick's Day meal is corned beef and cabbage and both of these ingredients are incorporated into this Irish Cheddar Mac and Cheese. While this recipe is a perfect way to use up leftovers from a St. Patty's Day dinner, you don't have to wait to have leftovers in order to make it. Simply go to the deli counter and ask them to slice you a few ½-inch thick pieces of corned beef. Then you can cube them into bite-sized pieces at home.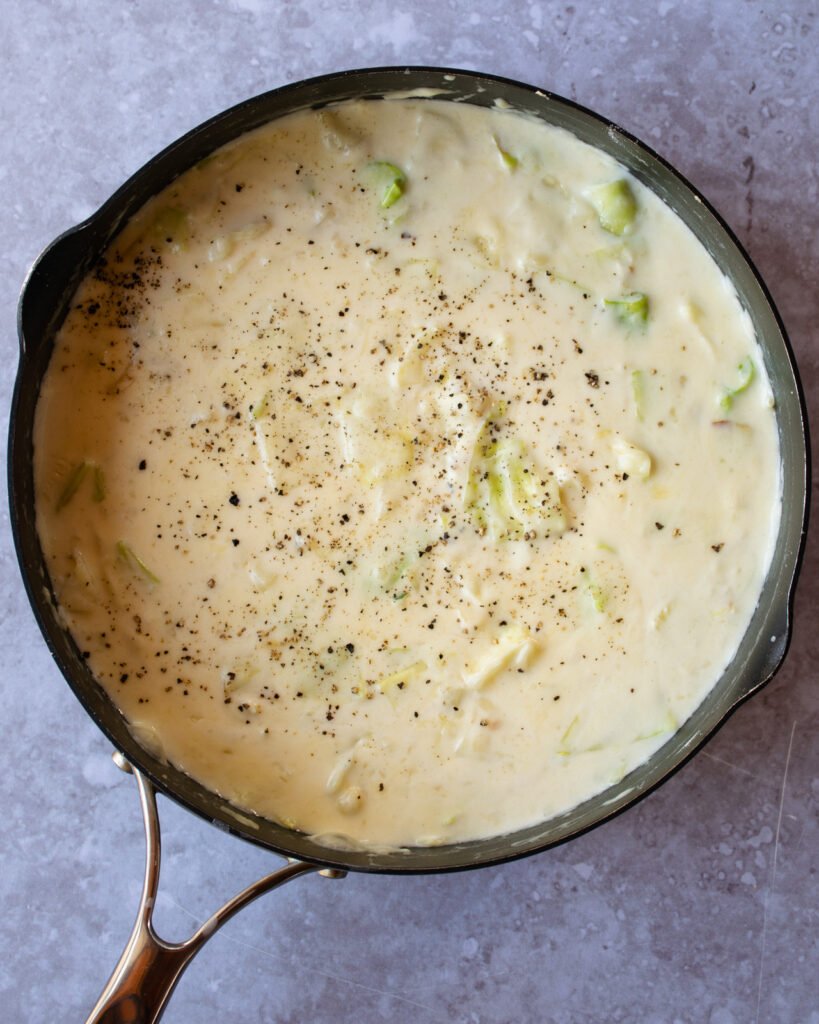 Wait… there's cabbage in my cheese sauce!
I know you might think this is weird (and I'll admit I did too when I first thought about it), but incorporating the cabbage right into your cheese sauce is actually delicious AND saves you from using more than one pan. The sautéed cabbage sweetens the sharp Irish Cheddar sauce ever so nicely and I think it looks pretty too. I wouldn't bet the bank that it will fool kids into eating a vegetable in their mac and cheese, but you never know…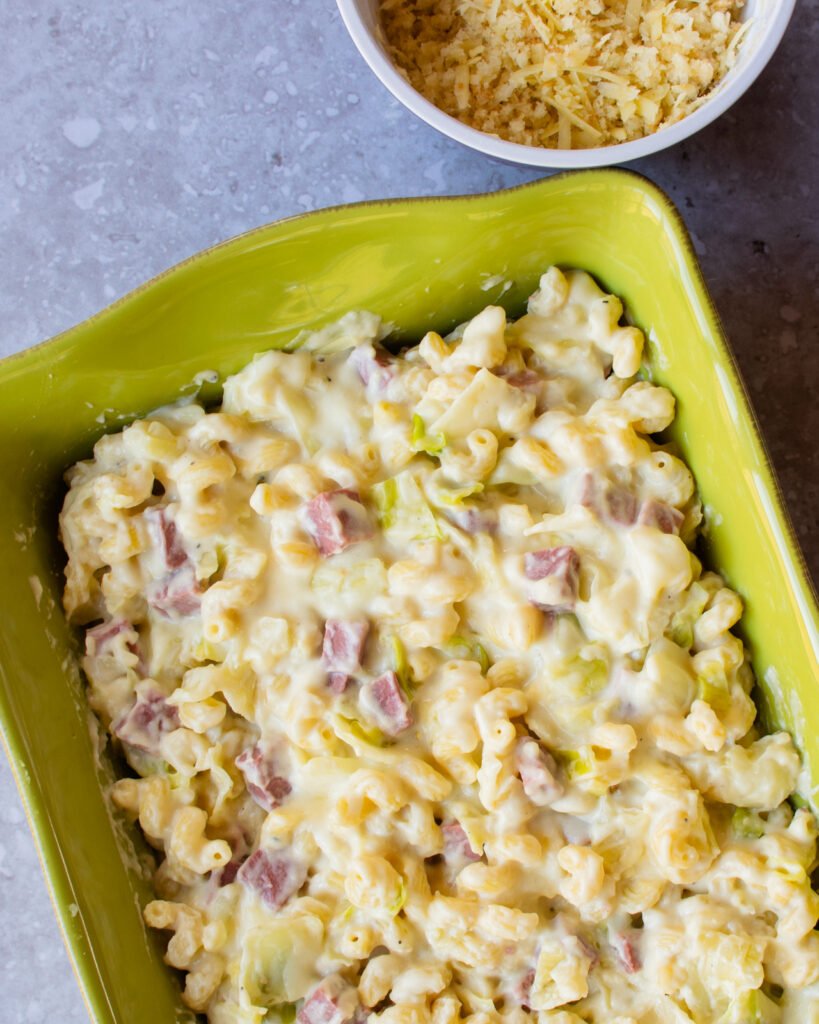 Make it Ahead
You can prep this meal ahead of time, but I would try to resist mixing it all together until you are ready to bake it. Cook the pasta and set it aside. Make the cheese sauce and set it aside. Then, when you're ready to bake, mix everything together, top it with the breadcrumbs and send it to the oven. If you mix it all together well ahead of time, the pasta will start to absorb the sauce and the result will be thicker than intended. On the other hand, you might like a thick, sturdy mac and cheese in which case, mix everything together ahead of time, but bring it to room temperature before popping it into the oven.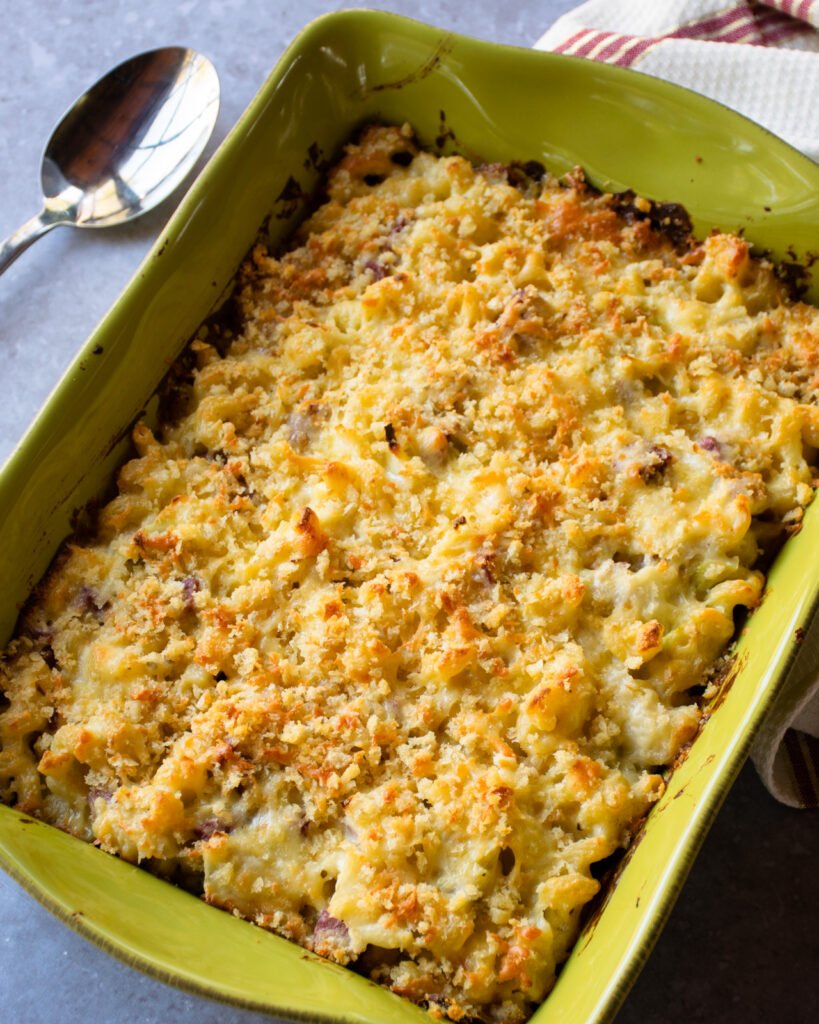 Breadcrumb Topping
I always like a little crunch to my mac and cheese and the cheesy breadcrumb topping not only gives you texture, but a ton of flavor and color too. It finishes it off so nicely.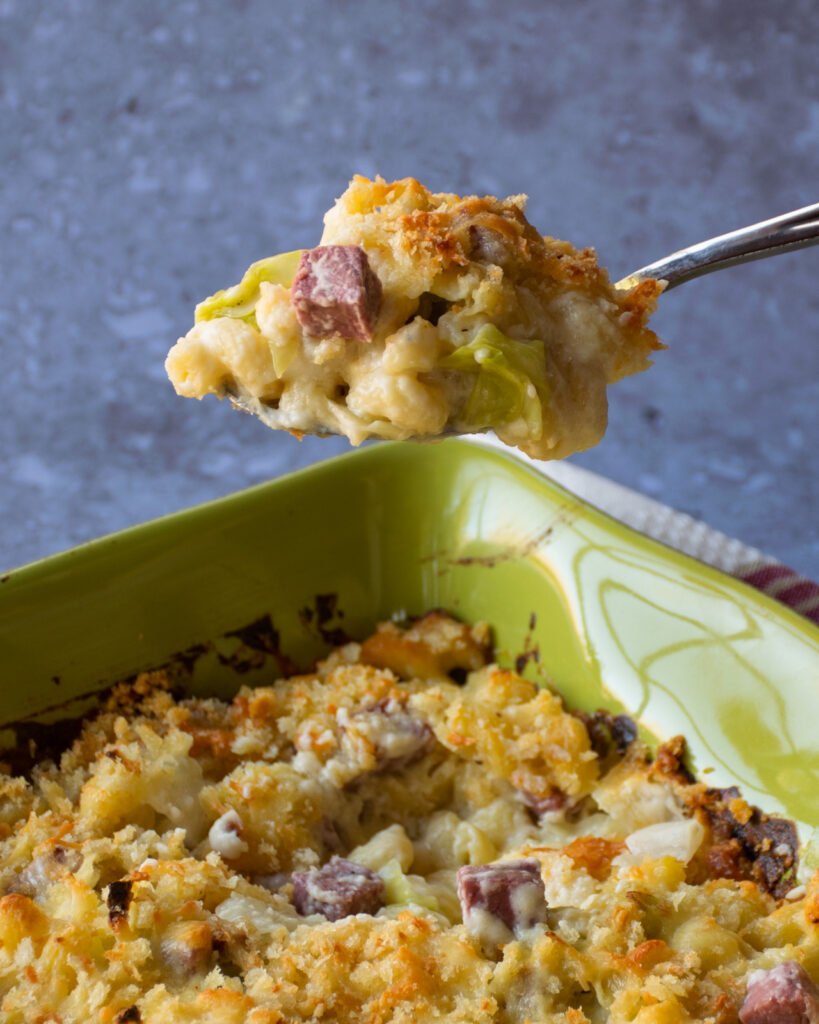 What to Serve with Irish Cheddar Mac and Cheese
I certainly could dig into a bowl of this mac and cheese without concern for anything else, but if you'd like to serve something with this decadent dish, try a nice crisp green salad with a simple vinaigrette. If you're really into the St. Patrick's Day mood, you could also serve this very green spring salad that will drive home the color choice for the day.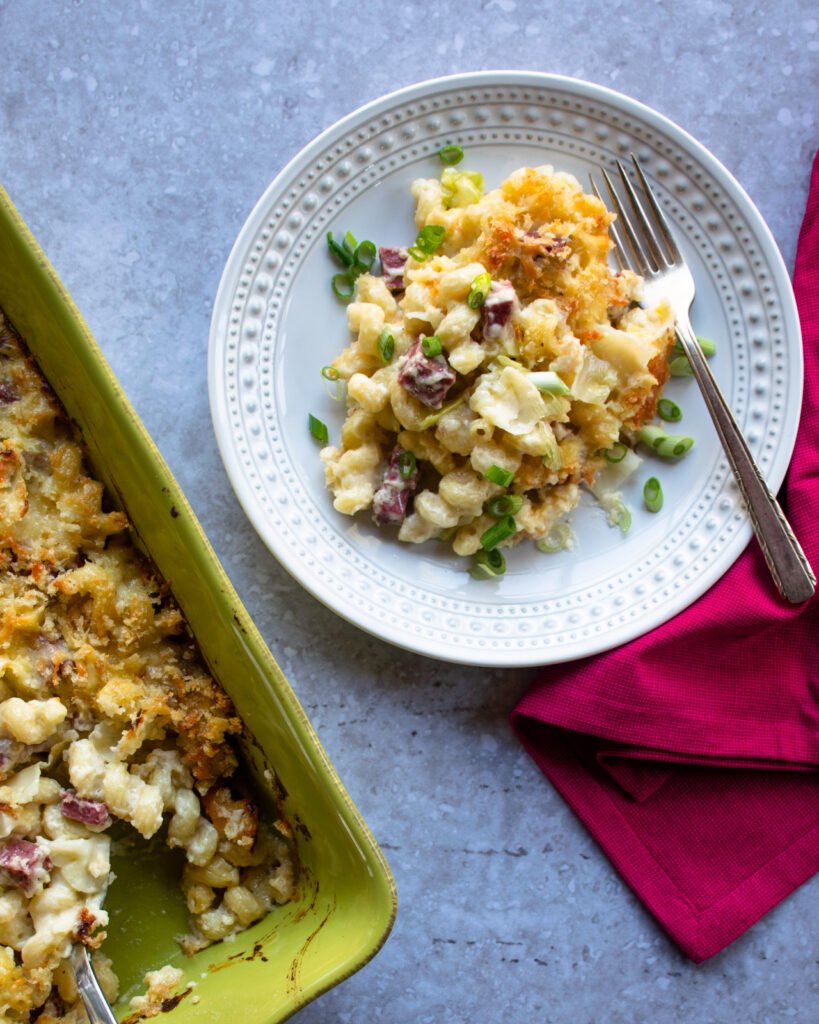 How to Store Leftovers
I might choose to store these leftovers right next to my bed for that perfect midnight snack (kidding), but most people should put this into the refrigerator and eat within 2 to 3 days. If you want to freeze this mac and cheese, put it a container with as little air as possible and defrost it on the counter before re-heating it in the microwave or in the oven at 350ºF for about 20 minutes.