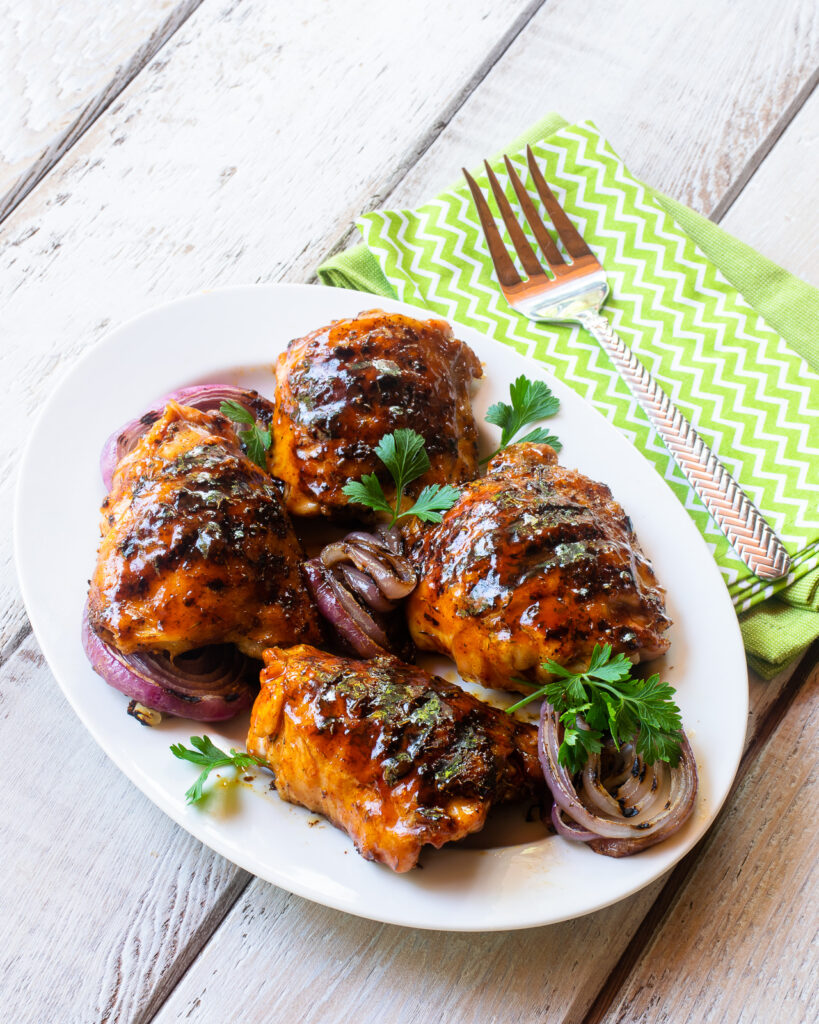 Grilled Chicken Thighs Made Easy
I am a lover of dark meat on chicken. I find the moisture and flavor of chicken thighs preferable over chicken breast, but having said that, you can absolutely substitute chicken breast in this recipe for easy grilled chicken thighs if you are in the opposite camp to me. To each their own! Whether you're hosting a backyard barbecue or simply craving a delicious weeknight dinner, keeping your grilled chicken juicy and tender while ensuring it is properly cooked is the goal. It's not hard – let me show you how easily you can cook grilled chicken thighs, providing a few tips and tricks to ensure a scrumptious outcome. If you're grilling chicken breast, the same rules apply. Just adjust your timing to the size of the chicken breasts you are grilling and make sure they register at least 165˚F on an instant read thermometer.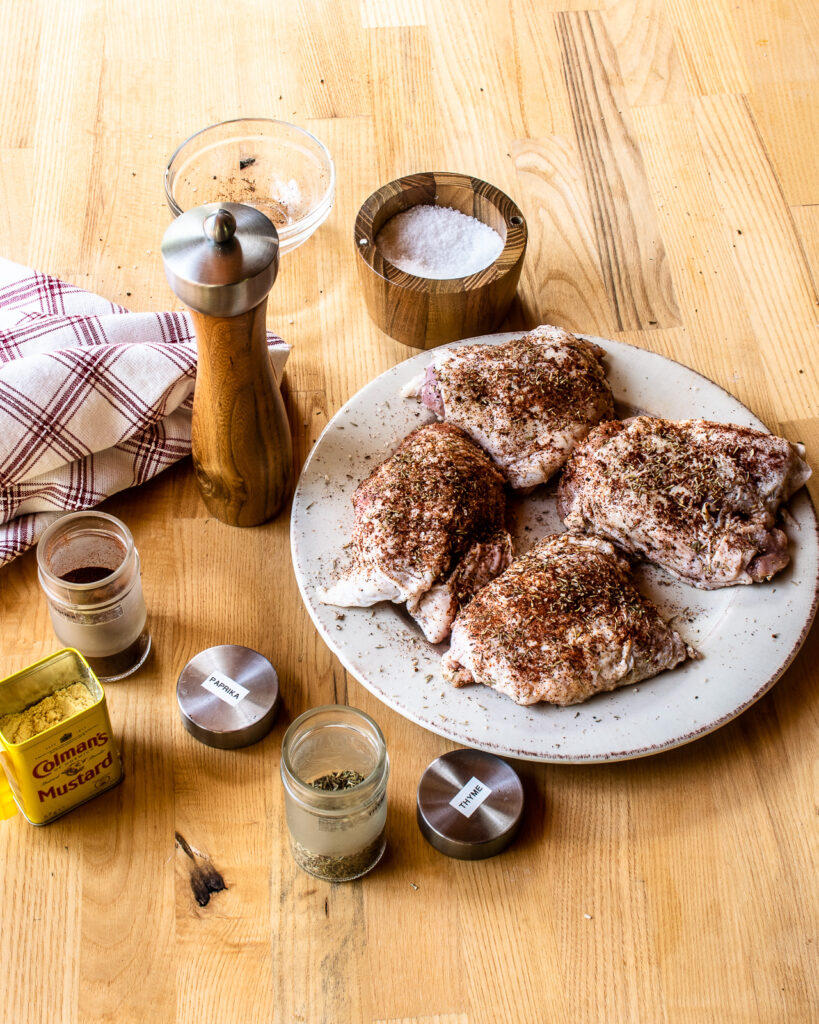 Marinate or Season
Marinating chicken thighs before grilling is a good start, infusing them with depth and complexity of flavor, but that requires forethought which doesn't come naturally to many of us. A quick and easy way around this is to put a dry rub on the chicken thighs. Combine the spices in a small bowl and rub them all over the chicken thighs. Then, let them sit at room temperature for as long as it takes you to make the enhanced BBQ sauce – about 15 minutes. Of course, you can leave them for longer, but we're trying to keep this easy.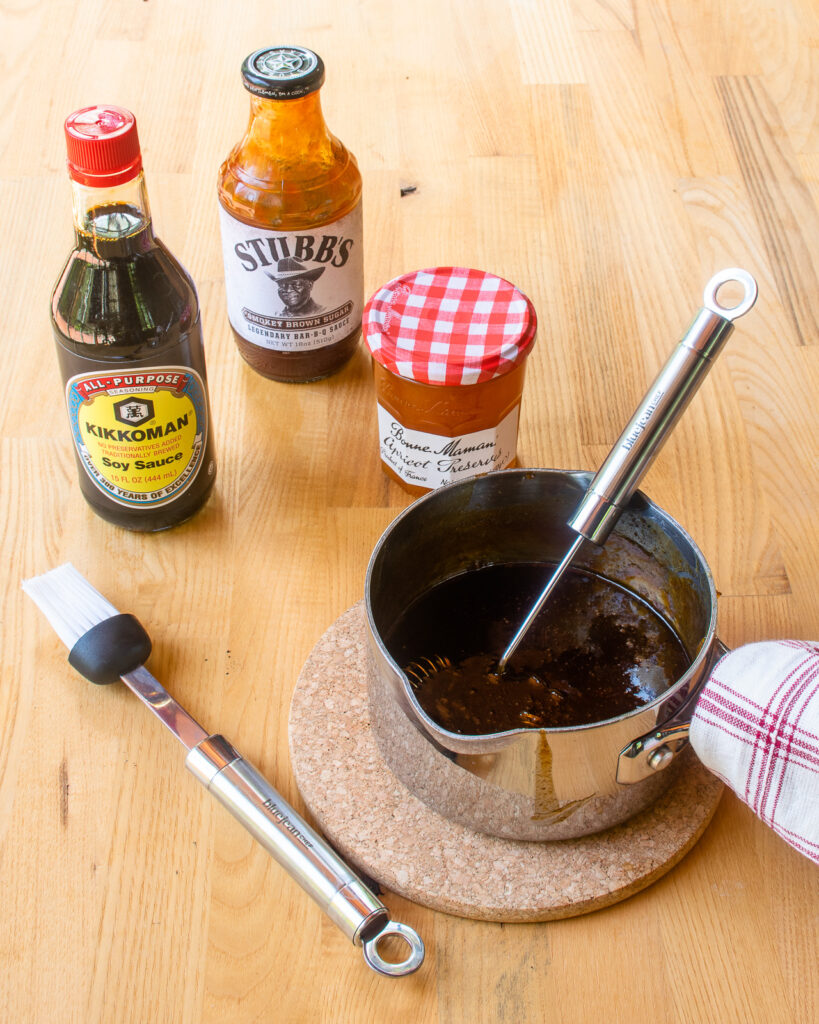 Quick and Easy BBQ Sauce Hack
You can simply use your favorite BBQ sauce if you like, but I like to doctor mine up with a little something to make it my own. Adding some apricot preserves for sweetness and a little soy sauce for seasoning enhances the BBQ sauce, giving it a nice sweet-salty tang. Just combine these ingredients in a small saucepan and bring it to a boil, simmering for a few minutes.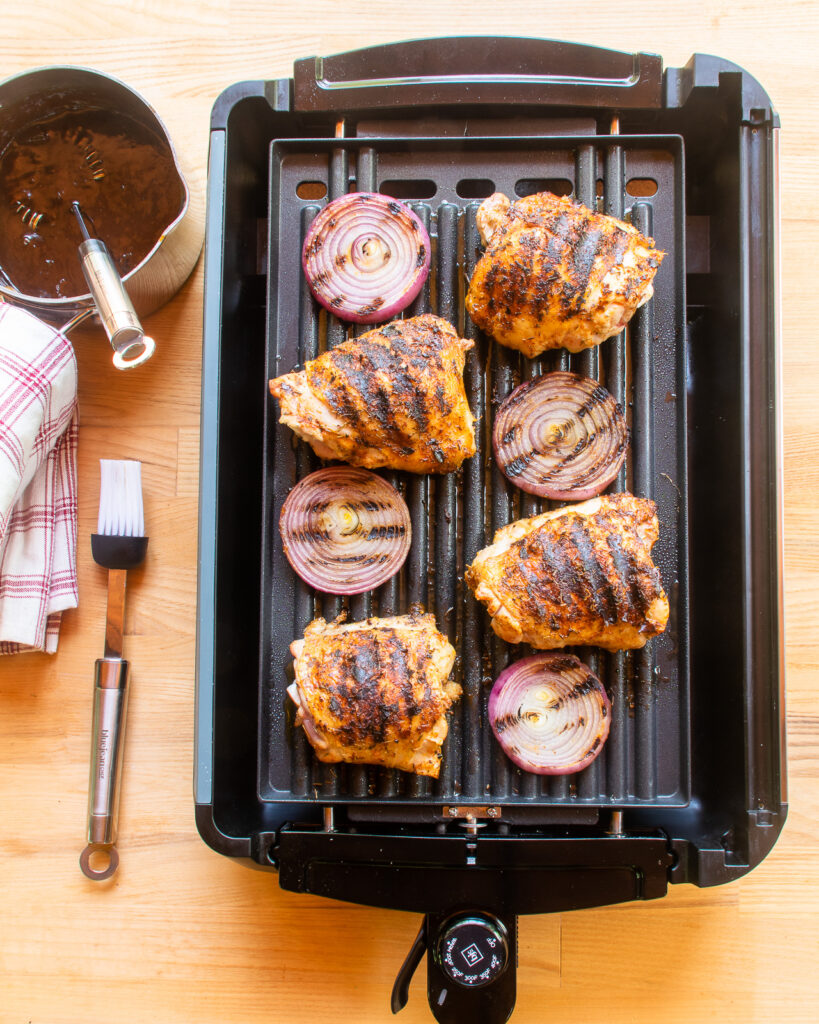 The Key to Even Cooking
Achieving evenly grilled chicken thighs starts with proper preheating and preparation. Ensure that your grill is preheated to medium-high heat, whether it is an indoor electric grill or an outdoor gas or charcoal grill, allowing the grates to get hot before placing the chicken thighs on them. If you're outdoors, you should only be able to hold your hand about 2 inches above the grill for 2-3 seconds before you want to pull it away. If it's an indoor grill you are using, pre-heat it at its highest setting for about 10 minutes. A hot grill helps create those appetizing grill marks and prevents sticking.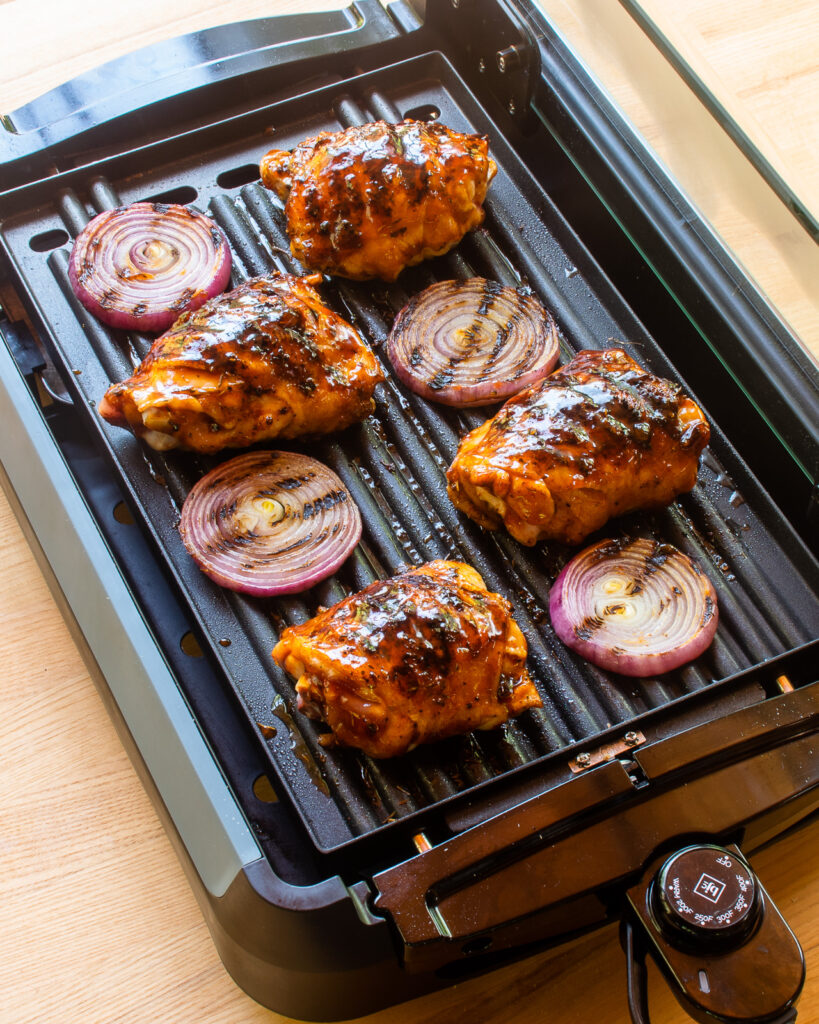 Time and Temperature Balance for Grilled Chicken Thighs
Timing and temperature are crucial elements in grilling chicken thighs to perfection. Once you've started by searing the chicken thighs on the hottest part of the grill for a few minutes on each side, brush the BBQ sauce on both sides and move them to a cooler part of the grill (or lower the heat on your electric gill). Continue cooking until they reach an internal temperature of 160°F (74°C) on an instant read thermometer. Set them aside and tent with foil to rest – the temperature should rise at least another 5˚F while they are resting.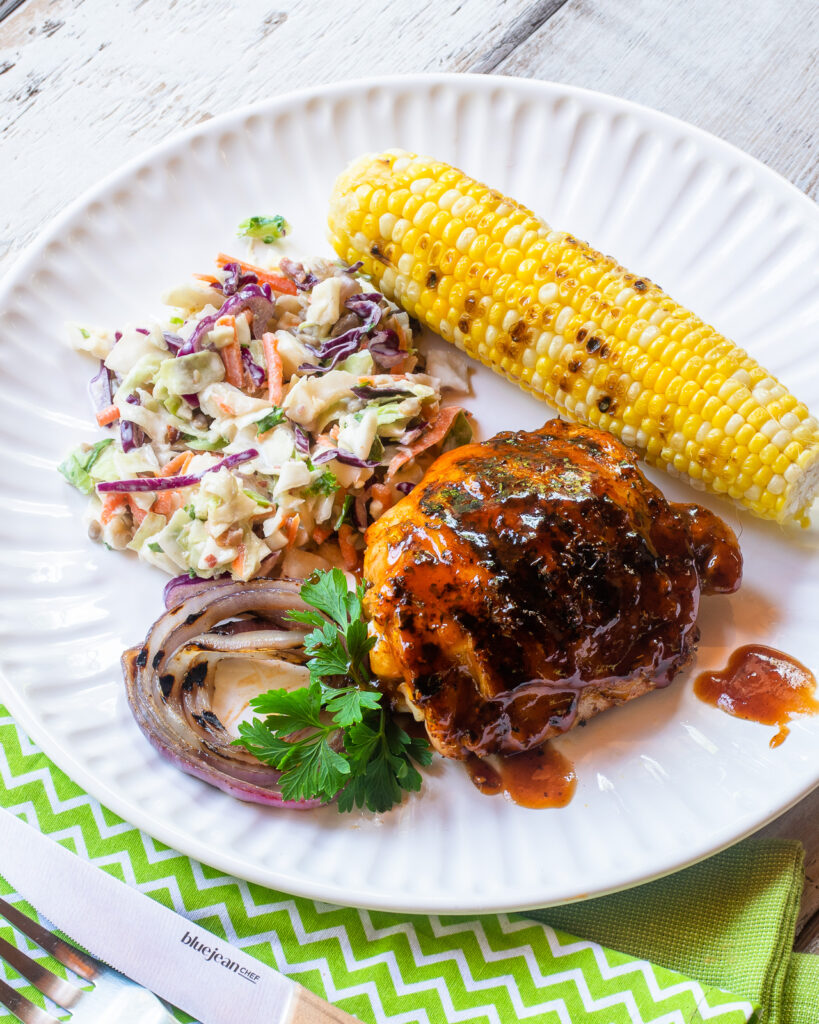 What to Serve with BBQ Grilled Chicken Thighs
There are any number of great BBQ side dishes out there that compliment these easy grilled chicken thighs. Some ideas… coleslaw, potato salad, corn on the cob, or perhaps this grilled corn and zucchini salad with Parmesan, a summer orzo salad, a peach caprese salad, or this cool cucumber slaw would fit the bill for you.