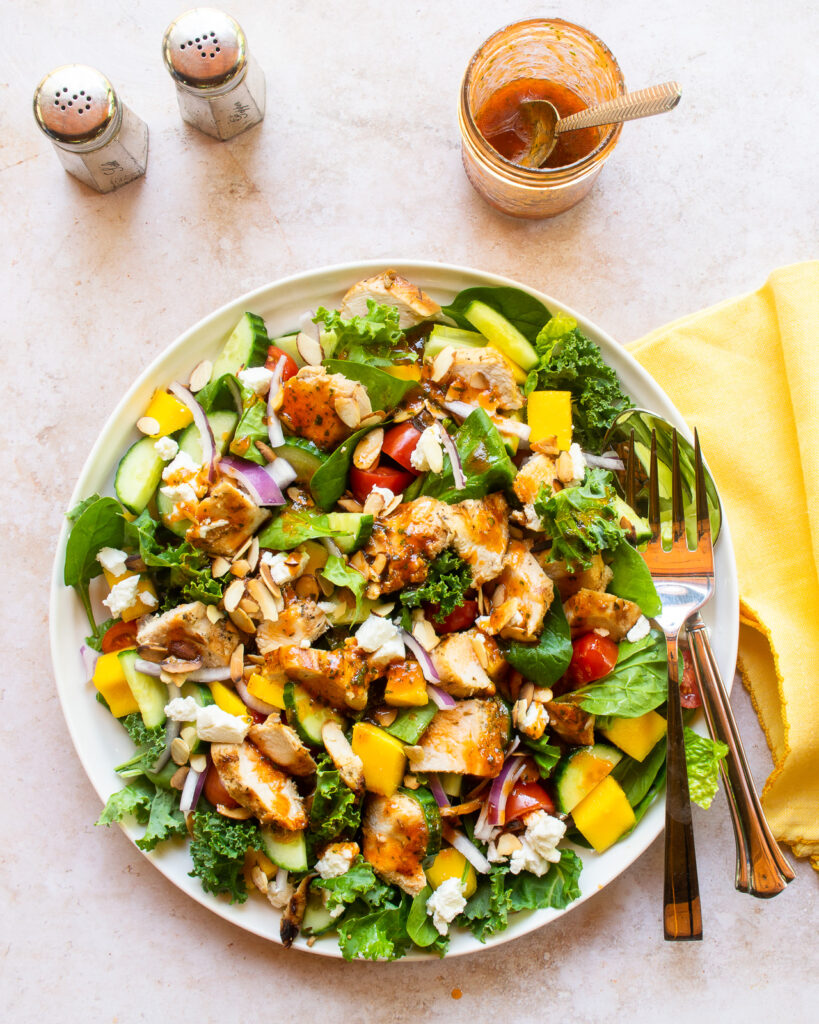 Summer Grilled Chicken Salad
This delicious grilled chicken salad is so delicious, so delightful and so filling that it can be your whole meal. I love tossing the warm grilled chicken into this mixture of three greens with goat cheese, sliced almonds, mango, cucumber, tomato and red onion, but you can also use leftover grilled chicken to make this dinner salad.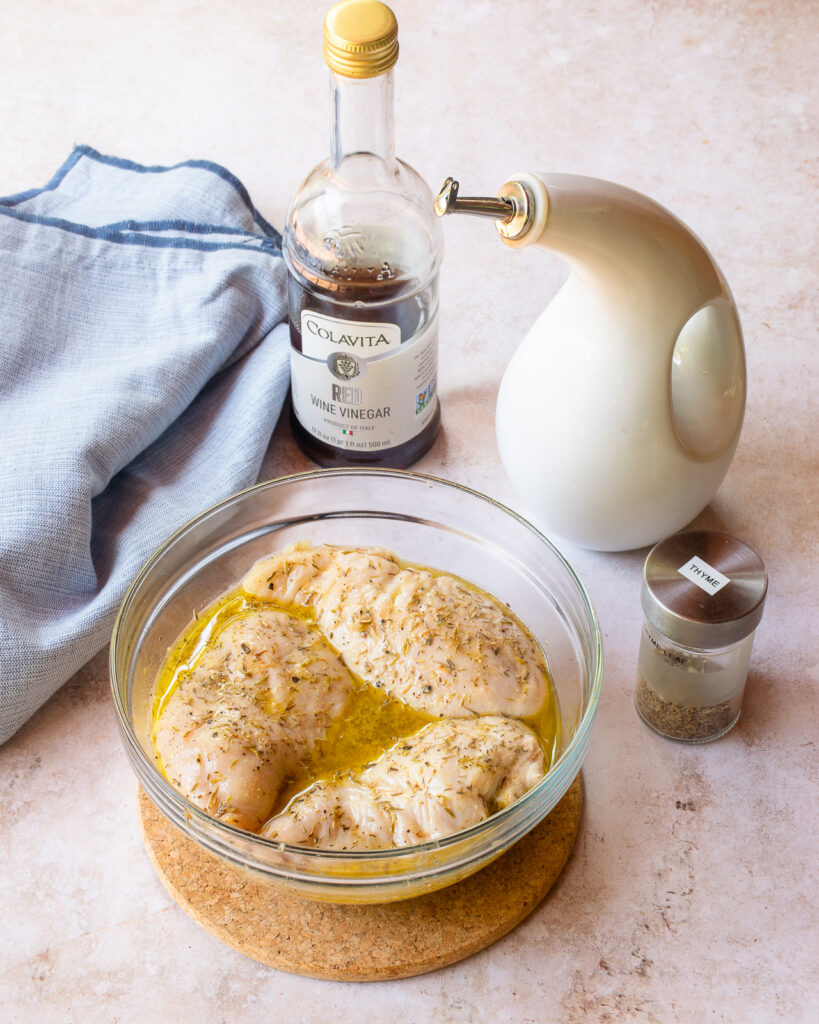 The Easiest Chicken Marinade
This is quite possibly the easiest chicken marinade there is. It's just made of red wine vinegar, olive oil, salt, pepper and some dried thyme, but it does the trick in flavoring the chicken and helping to keep it moist and tender. Marinate it for an hour if you can, or even overnight if you're a planner.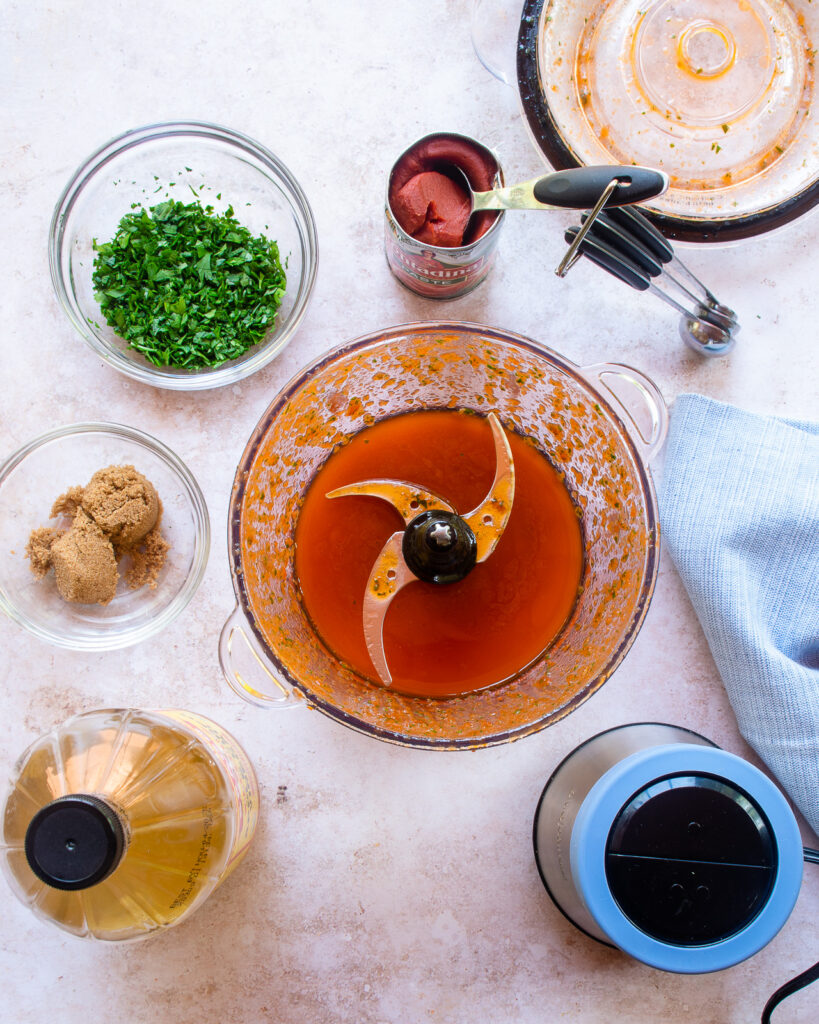 Grilled Chicken Salad Dressing
The dressing for this salad is tangy and delicious and one that you might want to just keep on hand for other salads too. It's a riff on French dressing with tomato paste, apple cider vinegar, a little brown sugar, some parsley and vegetable oil. You may not need it all on your salad, so transfer any remaining vinaigrette to a jar and keep it in the fridge for a rainy day.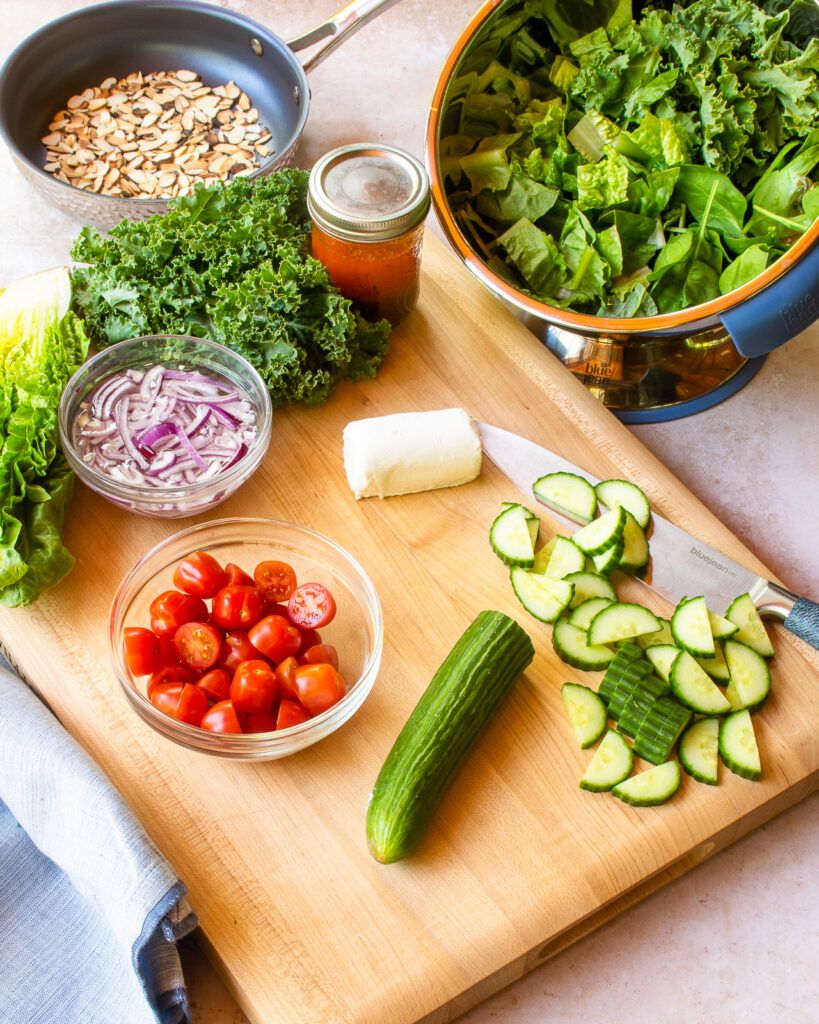 Vegetables for Grilled Chicken Salad
You can throw any vegetables you like into the salad, but I do love starting with a mix of romaine lettuce, baby spinach and kale. Tomato gives it lovely color and the cucumber adds its crunch. Soak the sliced red onions in some cold water for 20 minutes or so and you'll reduce the harsh onion flavor, making them more palatable. Toast the sliced almonds in a dry skillet for a few minutes until brown and crumble in some goat cheese. You can toss the goat cheese in with everything for a creamier salad, or dot it on the salad at the last minute.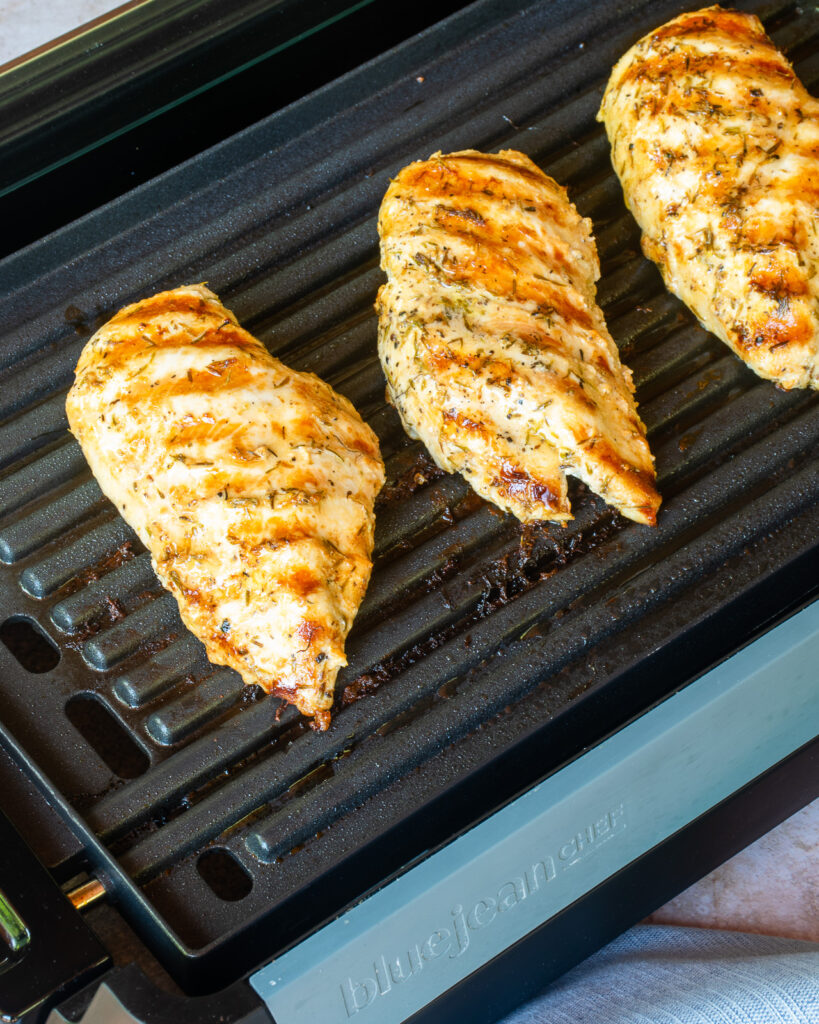 Grilling Chicken Breasts
Grill your chicken breasts outside on the grill or on your indoor countertop grill.  They should take between 5 and 8 minutes per side, but that timing really depends on what grill you're using, how hot it is and how thick your chicken breasts are. You're looking for 165˚F on an instant read thermometer inserted into the center of the chicken.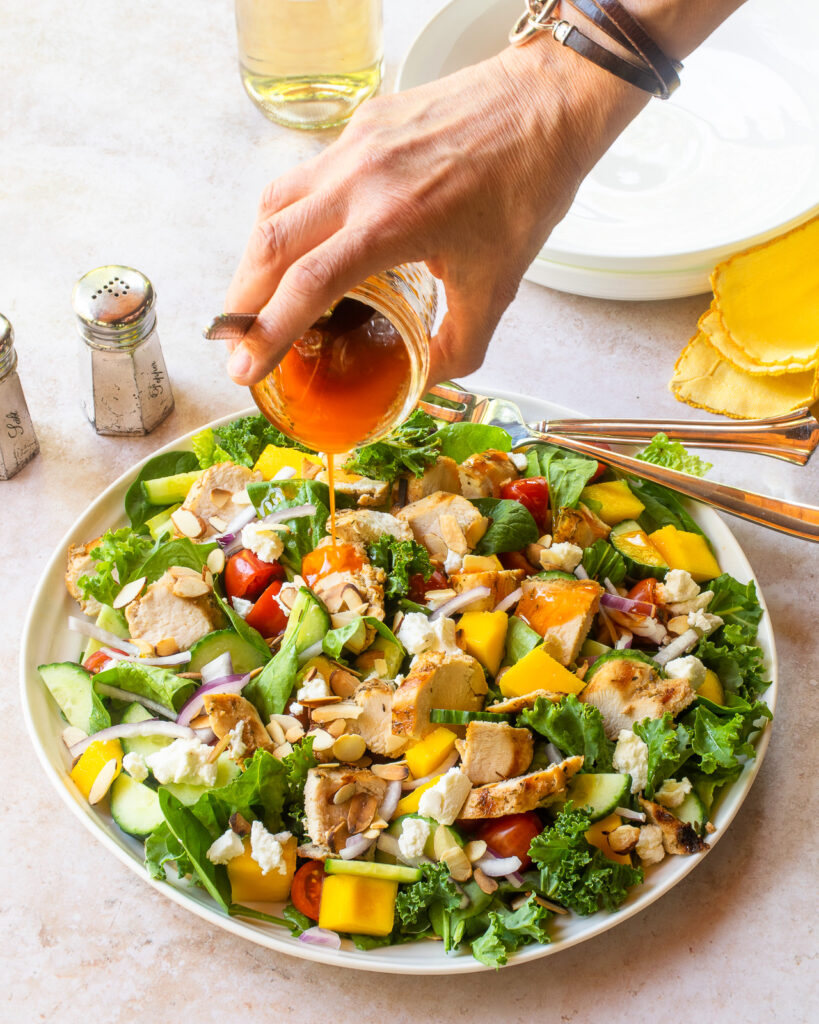 Two Ways to Serve Grilled Chicken Salad
Then, it's time to serve. You can arrange all the ingredients in rows for a pretty composed salad look, letting everyone toss their own salad as they see fit, or just dress and toss the salad at one time. Either way, it's delicious and it's dinner!