Why this Spice Mix is the Best
I came up with this spice mix over ten years ago. I was working on a simple roast chicken recipe and wanted a dry rub that could be thrown together in seconds to give chicken a sweet-salty tang and a nice brown color. Little did I know that I would keep using this same simple spice rub for so many other things – steaks, pork chops, chicken wings, etc… Why do I keep using it? Because I haven't found a better spice mix that is just as easy to throw together. This is the best dry rub spice mix that I have ever used, and I know I will continue to use it over and over again.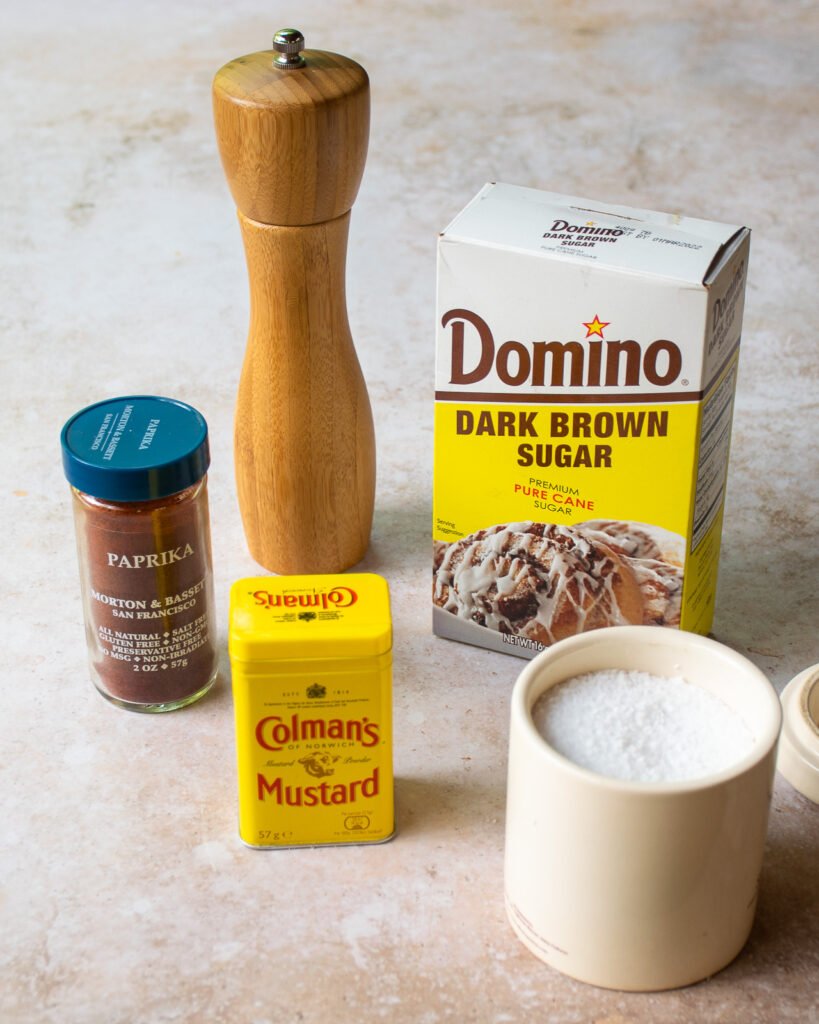 Simple Ingredients
There is nothing unusual or extraordinary about the ingredients in this spice seasoning. There are just five simple ingredients that can be found in any relatively well-stocked pantry – salt, pepper, brown sugar, paprika and dry mustard powder. Sometimes the best things in life are the simple things.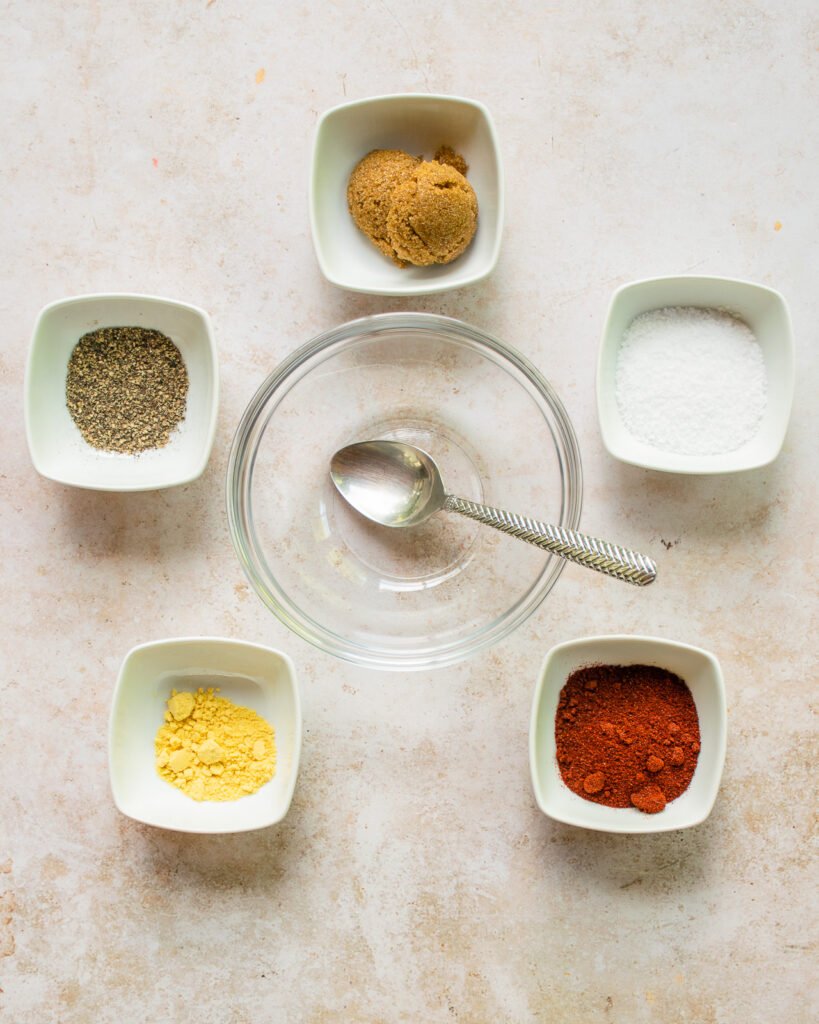 How to Use
While this rub was intended for chicken, it's really tasty on pork and beef too. My Summer Ale Chicken recipe was where it first appeared, but since then I've put it on pork chops and ribs and it's delicious on chicken wings too before slathering them with a sauce. It works on any meat with delicious results. Rub it on the meat dry and let it sit for a little while or a long while. Then just cook on the grill, in the oven, in an air fryer or in a skillet. No need to over-think it – this is an easy-going spice blend.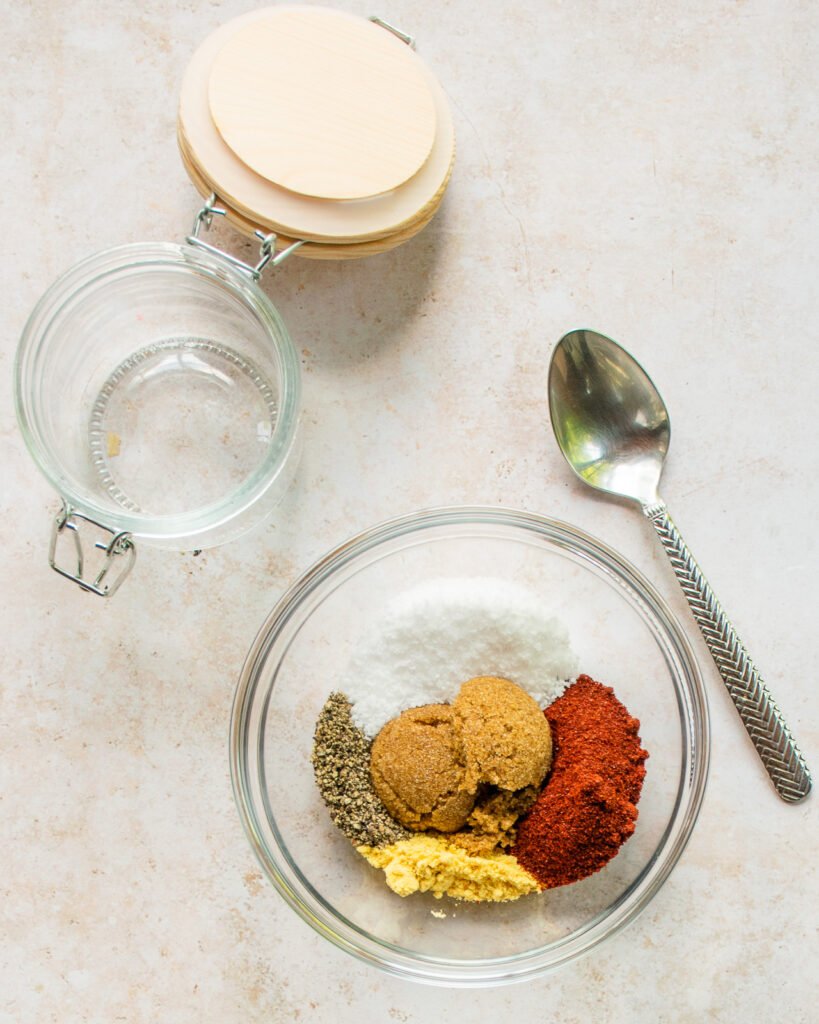 How to Store
Once the sugar and spices are mixed together, pop them into an airtight container to store. You could put it into an empty spice jar or dress it up in a more stylist glass jar if you prefer. This rub will last indefinitely at room temperature as long as you keep it away from moisture or insects that are attracted to sugar.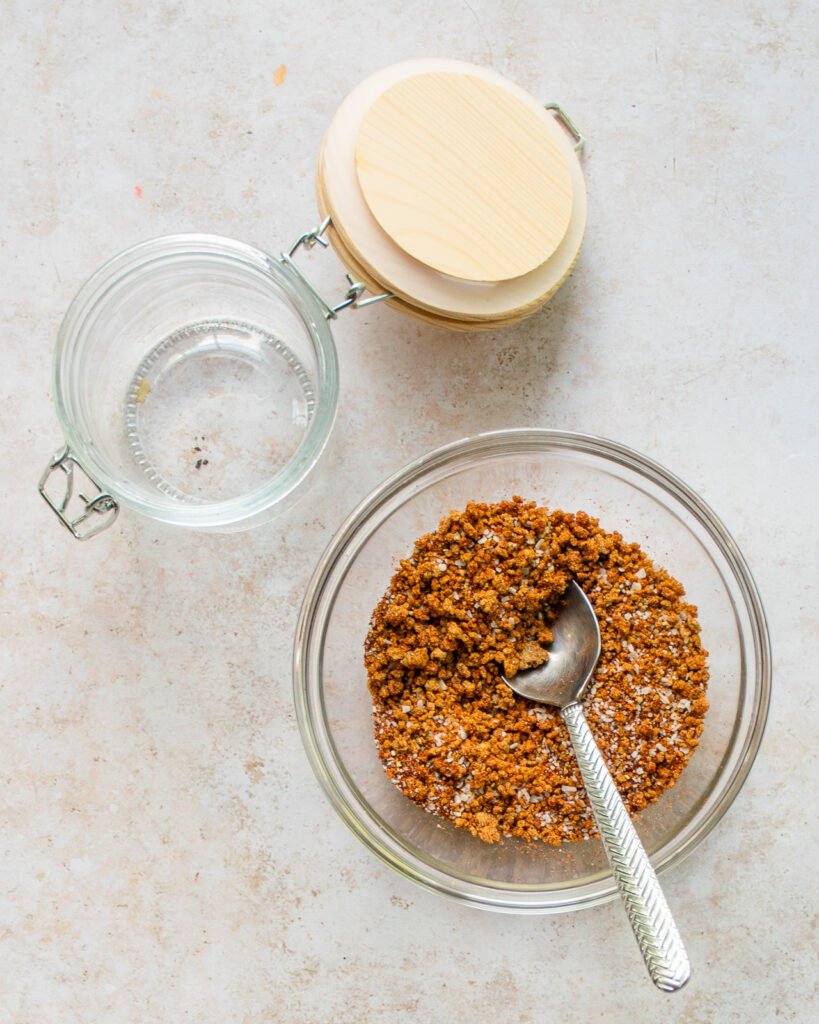 A Perfect Homemade Gift
If you like this spice rub, you could even make an enormous batch and put it in jars as gifts for friends and family. Don't tell them how simple it is to make. Just tell them it's the best dry rub spice mix!