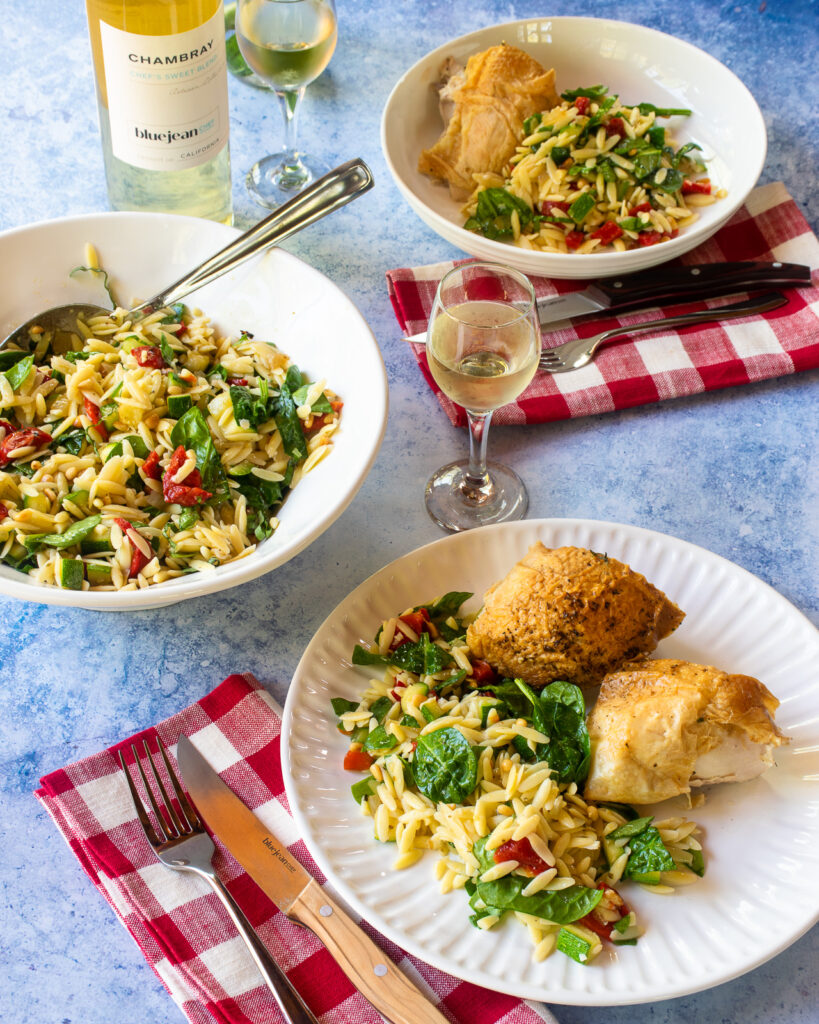 Easy Summer Orzo Salad
If you're looking for a summer pasta side dish that is not your traditional macaroni salad with mayonnaise-based dressing, you've come to the right place! This summer orzo salad uses delicious summer vegetables and a couldn't-be-easier dressing, making it a light, bright and colorful addition to your summer BBQs and more.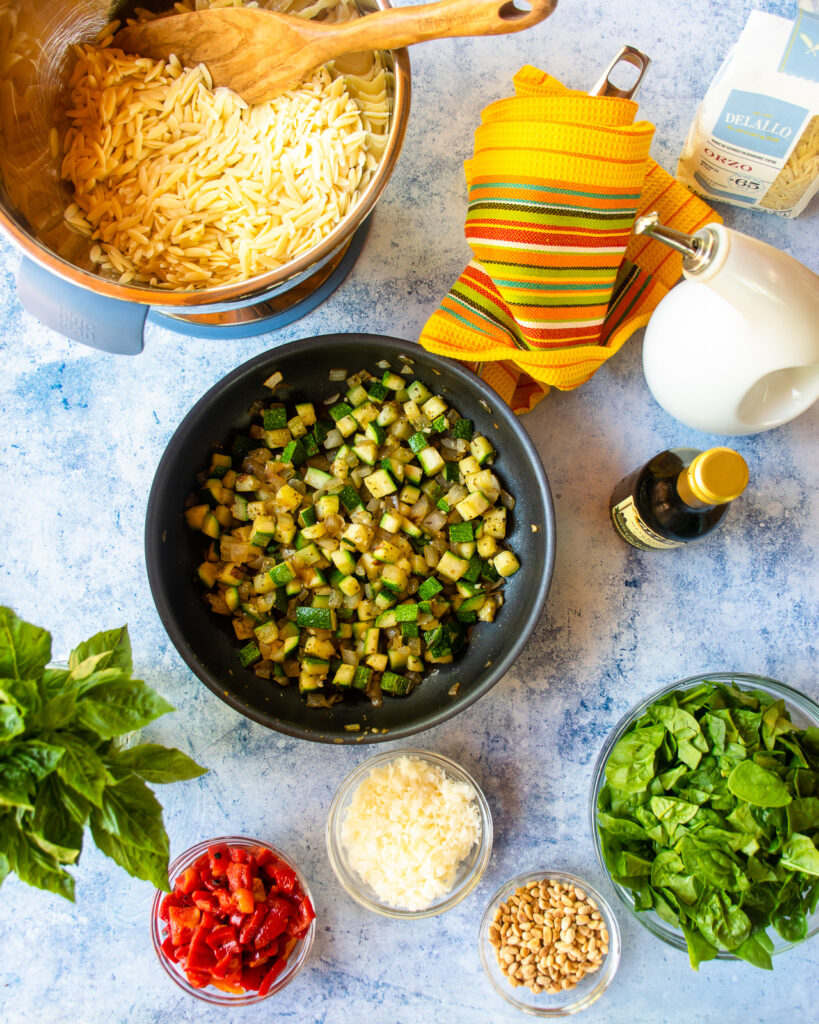 Summer Vegetable Pasta Salad
If you're a home gardener and are faced with a surplus of zucchini, I want you to put this recipe in a special place for the end of summer. It is yet another delicious way to use up the abundant squash. Start by sautéing some zucchini and onion with a little garlic and oregano. You can do this while the orzo pasta boils. Another summer veg ingredient is roasted red pepper. Again, if you're a gardener you might have your own that you can roast and peel. Otherwise, using a jar of roasted red peppers is just fine. The other tasty ingredients in this salad are spinach, basil, some toasted pinenuts and some Parmesan cheese.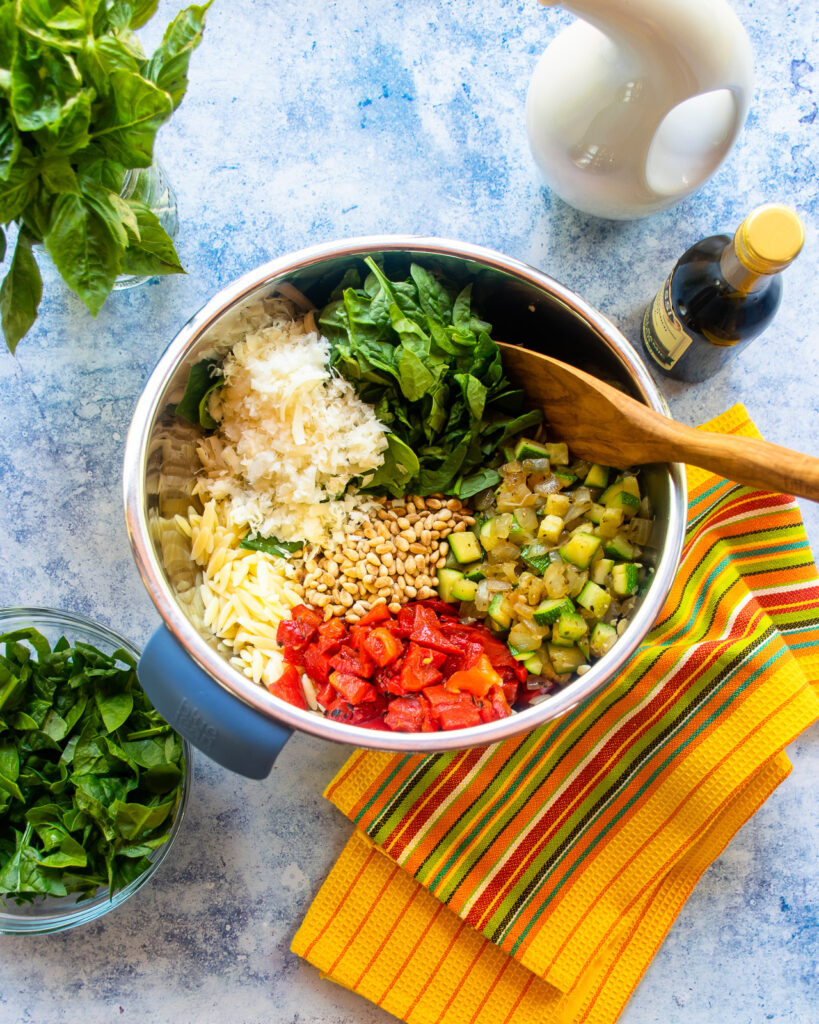 Summer Orzo Salad Dressing
Because we're keeping things really simple with this summer side dish, we're not making a dressing to pour over the top. Instead, we're dressing the salad "à la minute" by just pouring some white balsamic vinegar and olive oil over the top, with salt and pepper to taste. Not sure if you have enough vinegar? Taste it and add a little more. This is an easy going recipe that is very forgiving.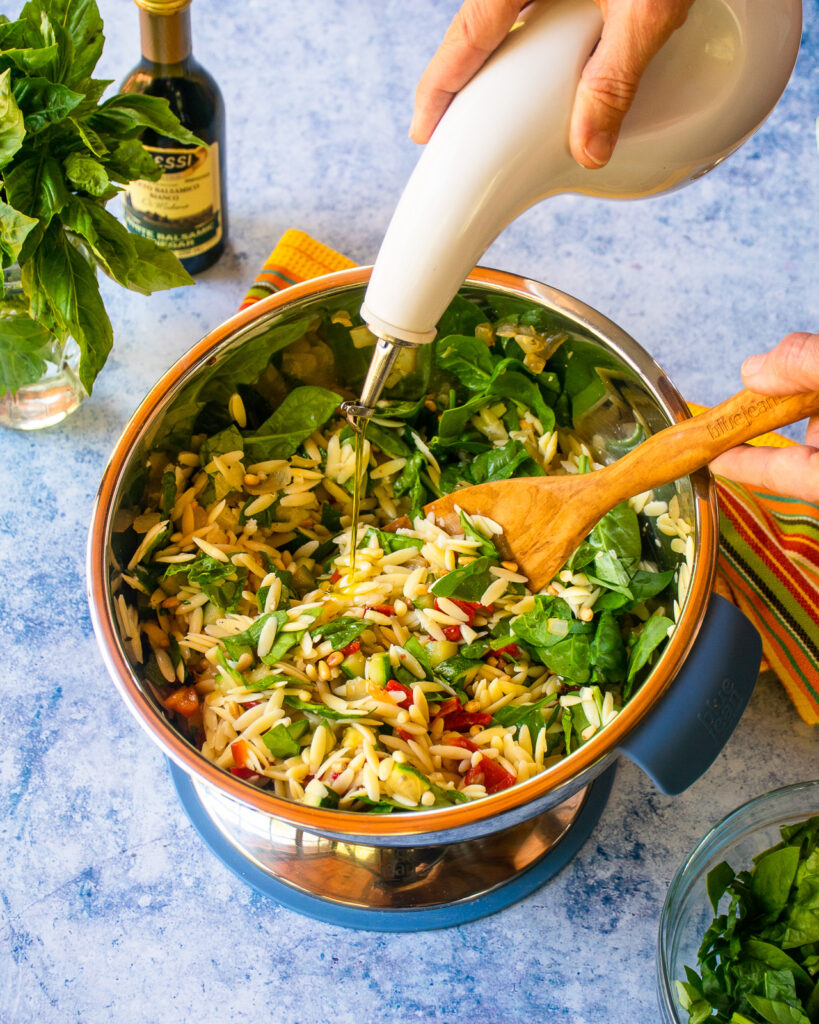 What to Serve with Summer Orzo Salad
This light and breezy summer orzo salad can really go with anything and is also great as a light lunch all on its own. It's colorful, full of good ingredients and very tasty. I like it next to some BBQ chicken or as one of several salads on a summer buffet table. It keeps really well too, so pop the leftovers into the refrigerator and let it sit out again for 15 to 20 minutes before serving the next day.