Perfect Summer Side Dish
Eating seasonally is always the best idea, not just for the environment, but because fruit and vegetables taste so much better when they are in season. This grilled Parmesan corn and zucchini dish could definitely be made year round, but it's absolutely delicious in the summertime when the corn is sweet and juicy and zucchini starts to become so abundant that we're searching for ways to use it up.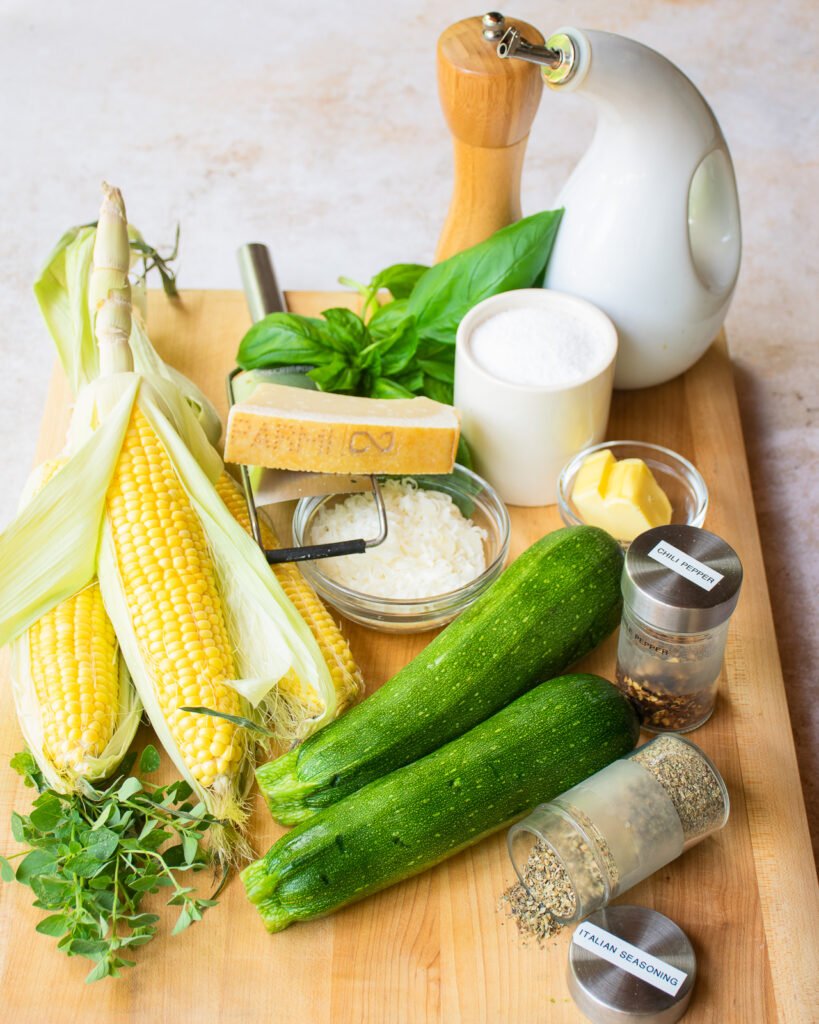 Summer Ingredients
There are very few ingredients in this recipe, so my adage of using the very best of those ingredients is even more important. Your final dish can only be as good as the ingredients you put into it, so make sure you are using fresh zucchini and recently picked corn. Corn doesn't stay fresh for very long (you can read more about corn here), so try to use it within a day or two of purchasing it.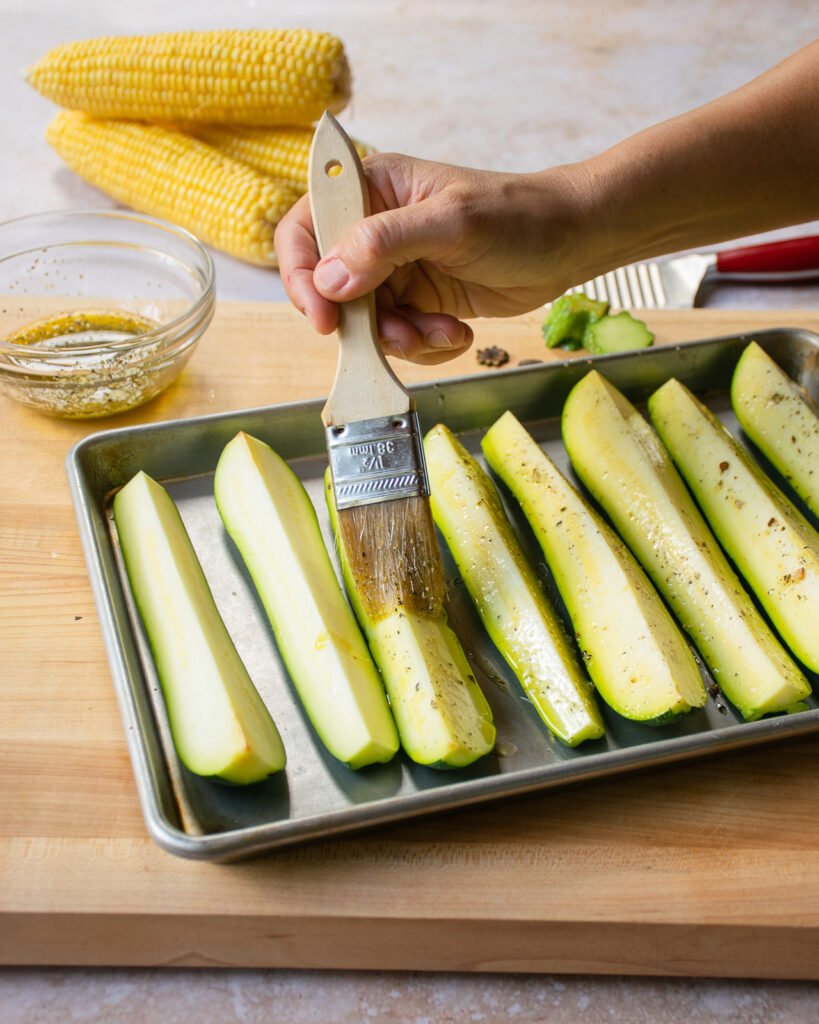 How to Grill Zucchini
Cutting your zucchini into spears by quartering it lengthwise makes grilling a breeze. Brush with the seasoned oil first and then you just need to grill two sides of the zucchini. This shape holds up better on the grill and makes it easier to achieve grill marks without over-cooking the zucchini. It should take no more than 8 to 10 minutes to grill over medium heat.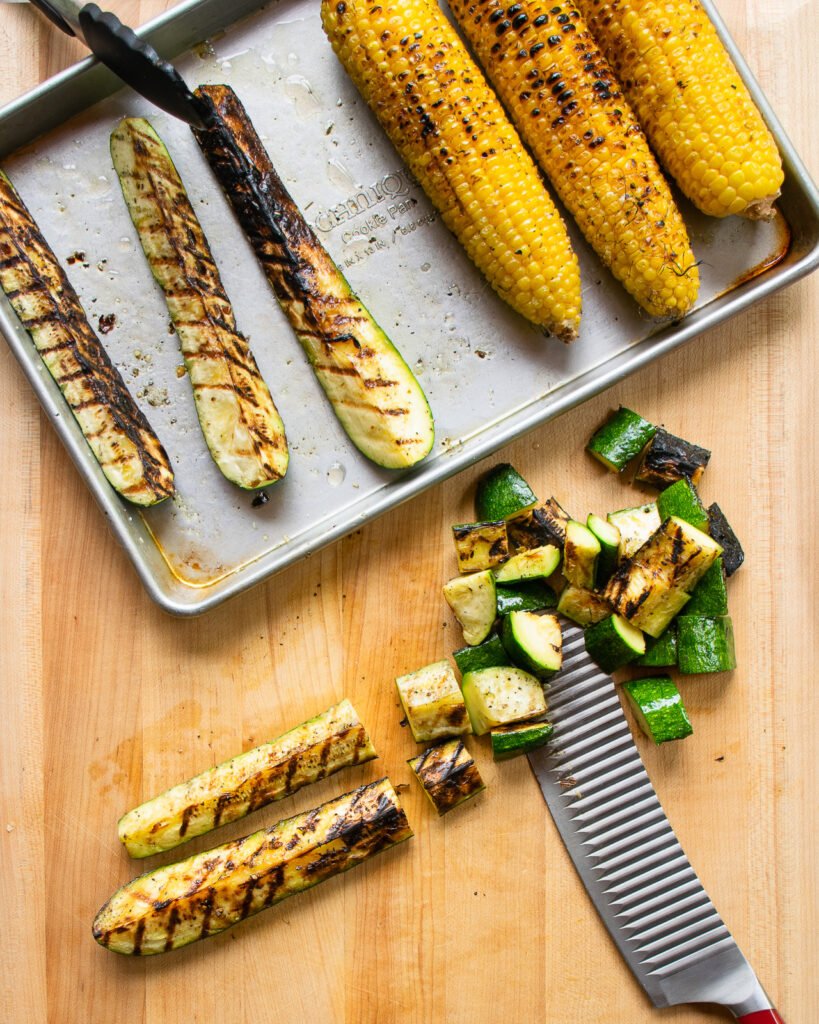 How to Grill Corn
There are many different ways to grill corn on the cob and you see a video of how to grill it five different ways here. I like to grill this corn out of the husk so that you get some charred kernels which add color and flavor to this dish.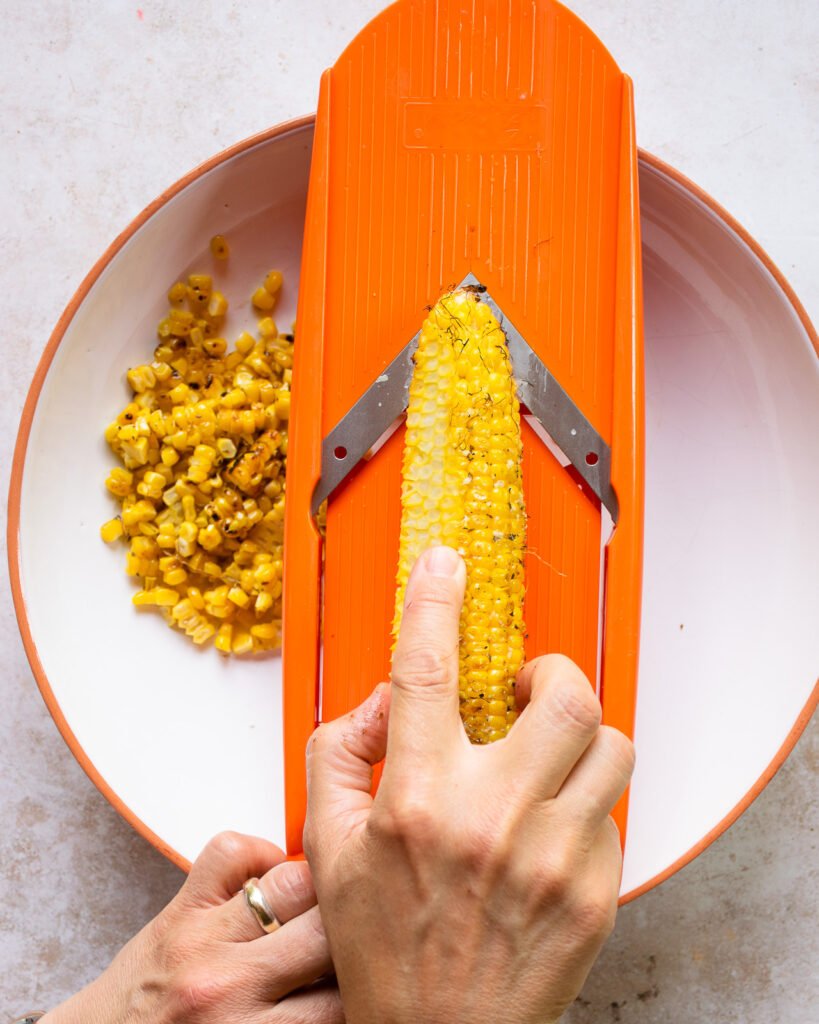 How to Remove Kernels of Corn from the Cob
You can use a chef's knife to cut the corn kernels off the cob, but a mandolin makes the task even easier and allows you to shave the corn into a bowl so that it doesn't fly all over your kitchen. The only trick is being able to hold the ear of corn while it is still hot. You can either wait for it to cool down a little, or use a paper towel to hold the corn while you run it across the mandolin.
How to Dress the Veg
This vegetable dish just has butter, fresh herbs and Parmesan cheese as the dressing and the result is a luscious and rich. If you'd like a little brighter dish, try a squeeze of lemon or lime over the top. Then, season with salt and freshly ground black pepper and serve it warm.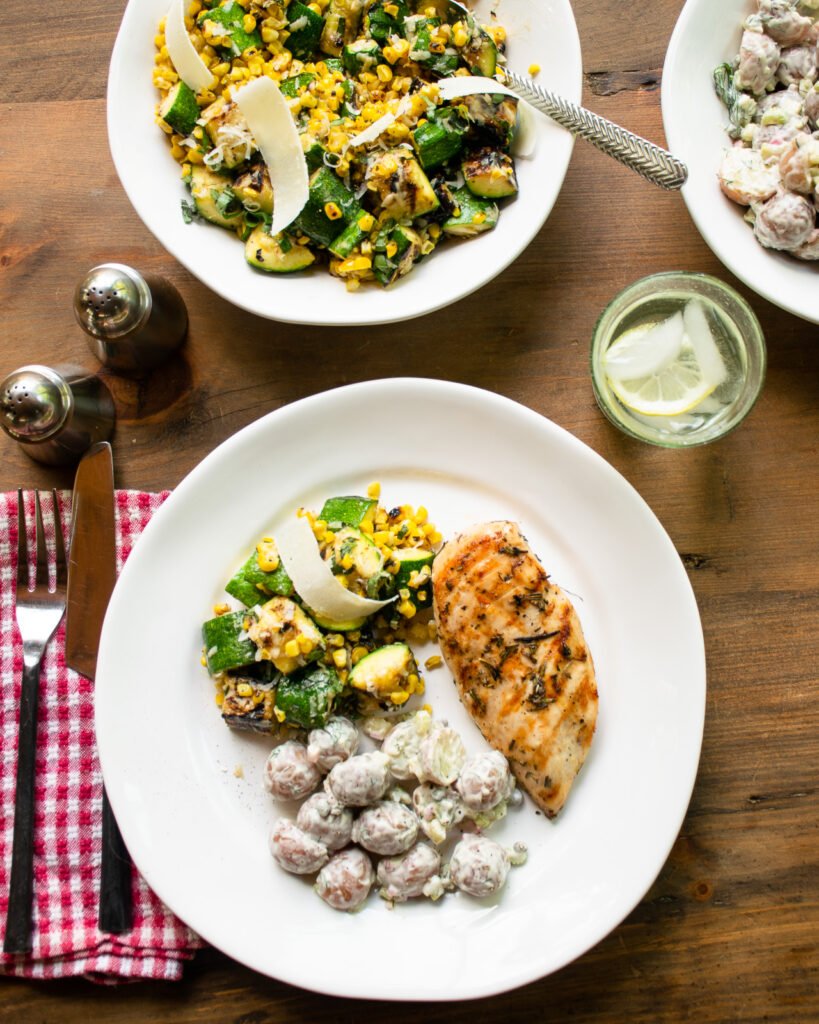 What to Serve Alongside
Grilled Parmesan corn and zucchini can be a perfect side dish to a summer meal. Next to a potato salad and a simply grilled or air-fried chicken breast, you can't go wrong. It can also work as one of several salads that fills a summer buffet. Just remember that if you've refrigerated the salad overnight, pop it in the microwave for a minute to re-heat it before serving.