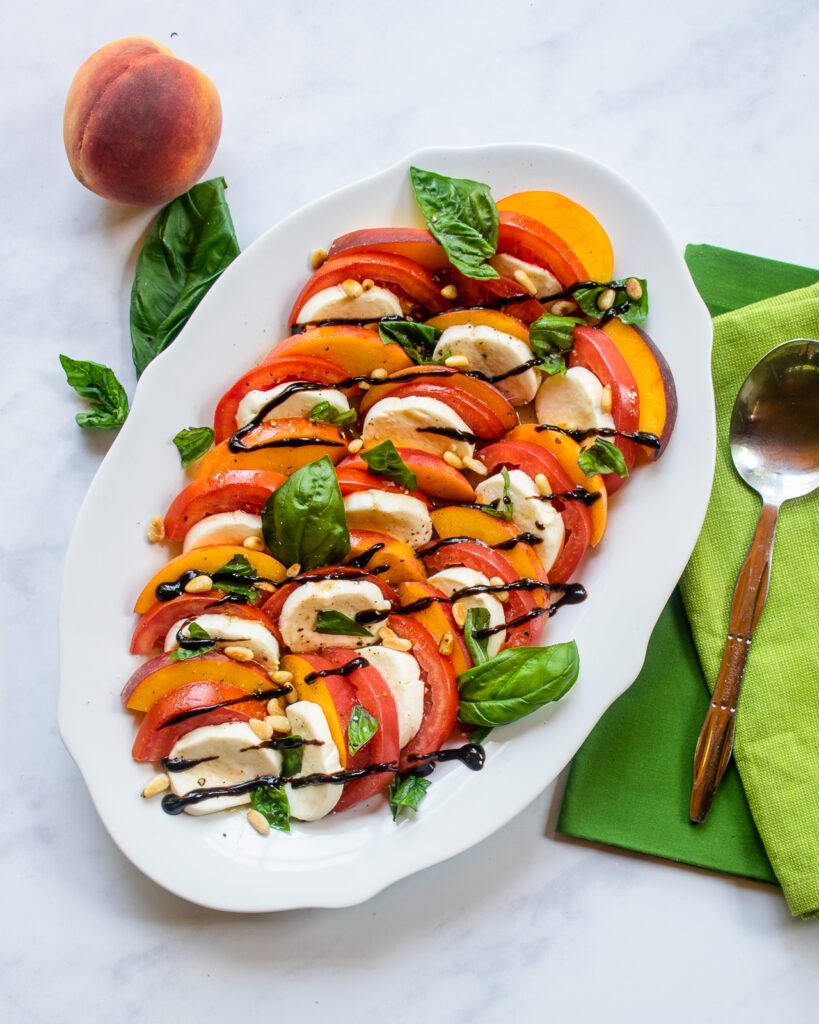 What is a Peach Caprese Salad?
There are few salads more enjoyable than a simple Caprese salad when tomatoes are at their ripest in late summer. The Caprese salad combines three very Italian ingredients that mirror the color of the Italian flag – red tomatoes, white mozzarella cheese and green basil leaves. It's beautiful and delicious. It's also very easy to add to this salad. Throw all three ingredients with some torn bread tossed in olive oil and toasted for a sort of Caprese Panzanella or do what I've done here and add stone fruit and pinenuts, making a Peach Caprese Salad. It just so happens that peaches and tomatoes are at their best at the same time, so it makes perfect sense.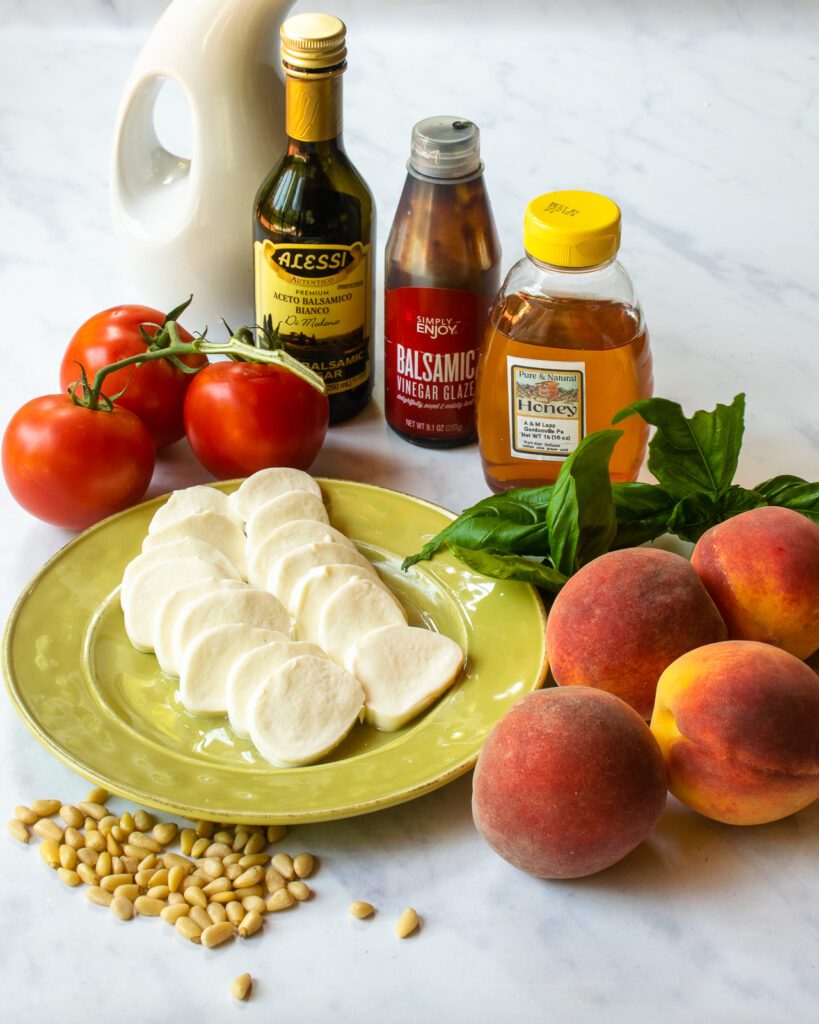 Dressing for a Caprese Salad?
The dressing for a Caprese salad is just about as simple as the salad itself. All you need is some white balsamic or champagne vinegar, a touch of honey (optional really) and some good olive oil. Whisk together with some salt and pepper and you're ready to dress the salad.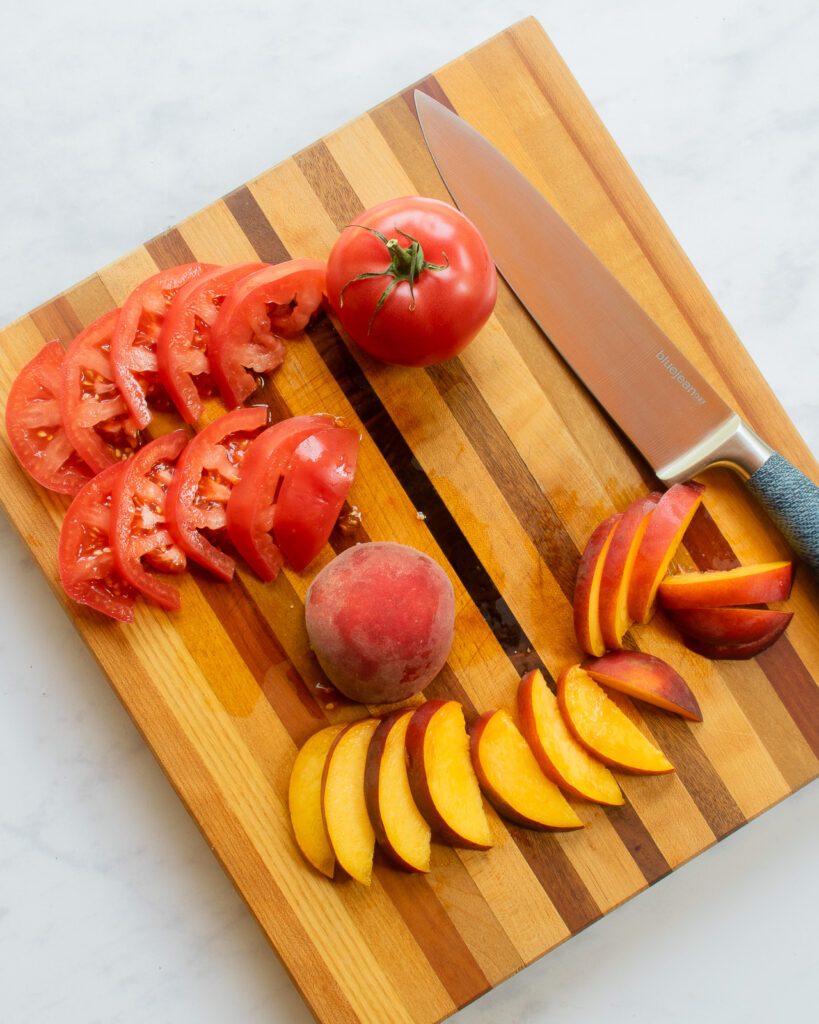 Prepping the Ingredients for a Caprese Salad
As for the other ingredients, you do have a couple of options regarding how to cut and prepare them. You could dice the peaches, tomato and mozzarella and toss them altogether, or you could slice the peaches into half moons and mirror the shape with the tomatoes. Chop some of the basil leaves, but leave some whole for garnish.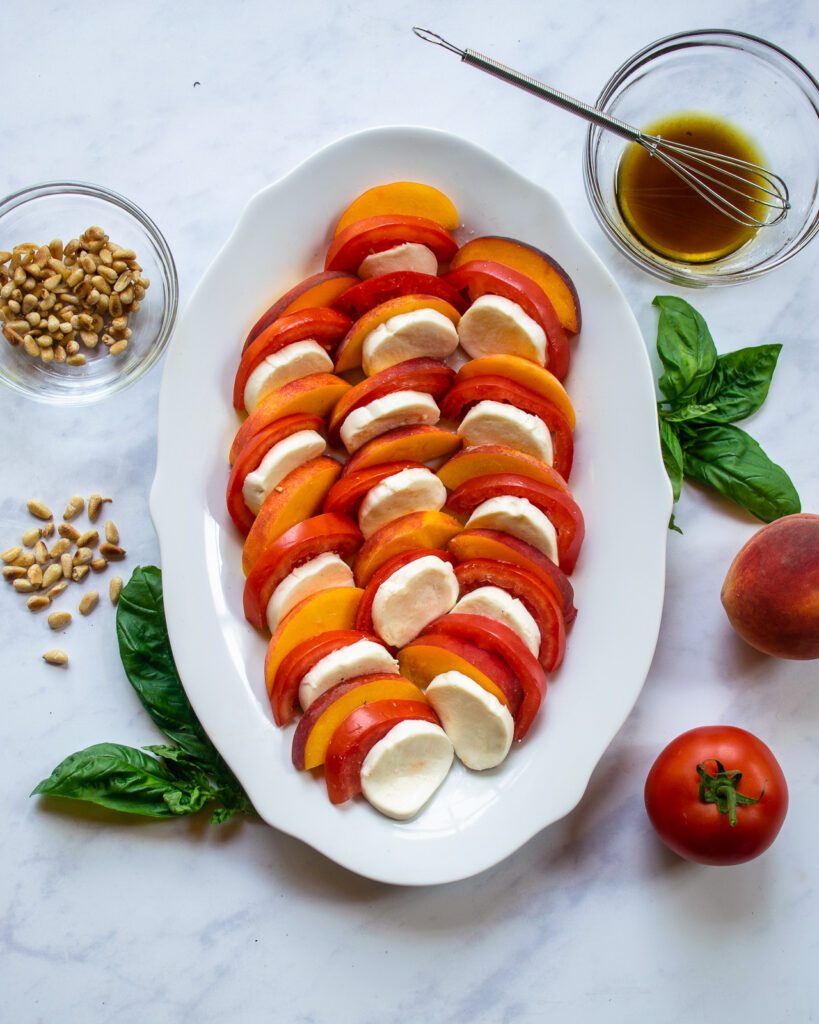 Assembling a Caprese Salad
If you've diced the tomatoes, peaches and mozzarella, toss everything together with the dressing. I prefer the more formal and traditional presentation of this salad where you shingle the half moons of tomato and peach with the mozzarella slices on a plate, sprinkle with the pinenuts (if using) and basil and drizzle the dressing over the top.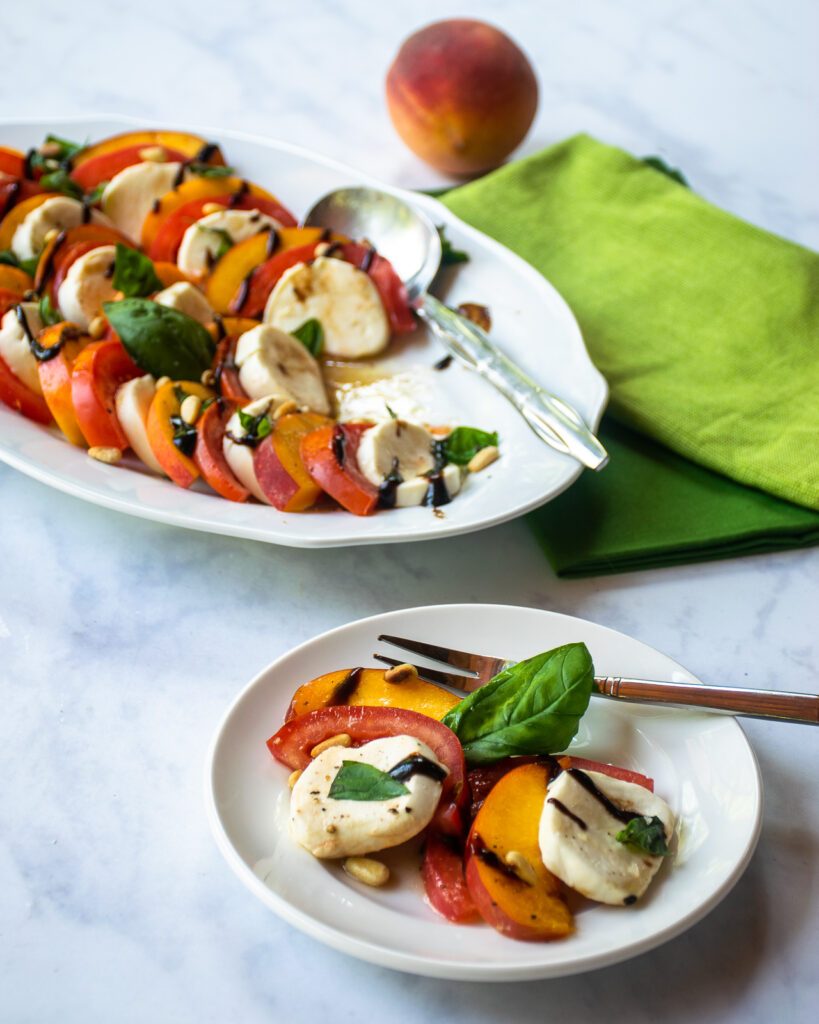 How to Serve a Caprese Salad
A little drizzle of balsamic glaze over everything is also completely optional at the end, but it does provide a little drama. Serve the salad on its own or with other salads, as an appetizer or starter or with a grilled chicken breast on the side. If you're serving it to me, just add a slice of bread on the side so I can mop up any leftover vinaigrette.