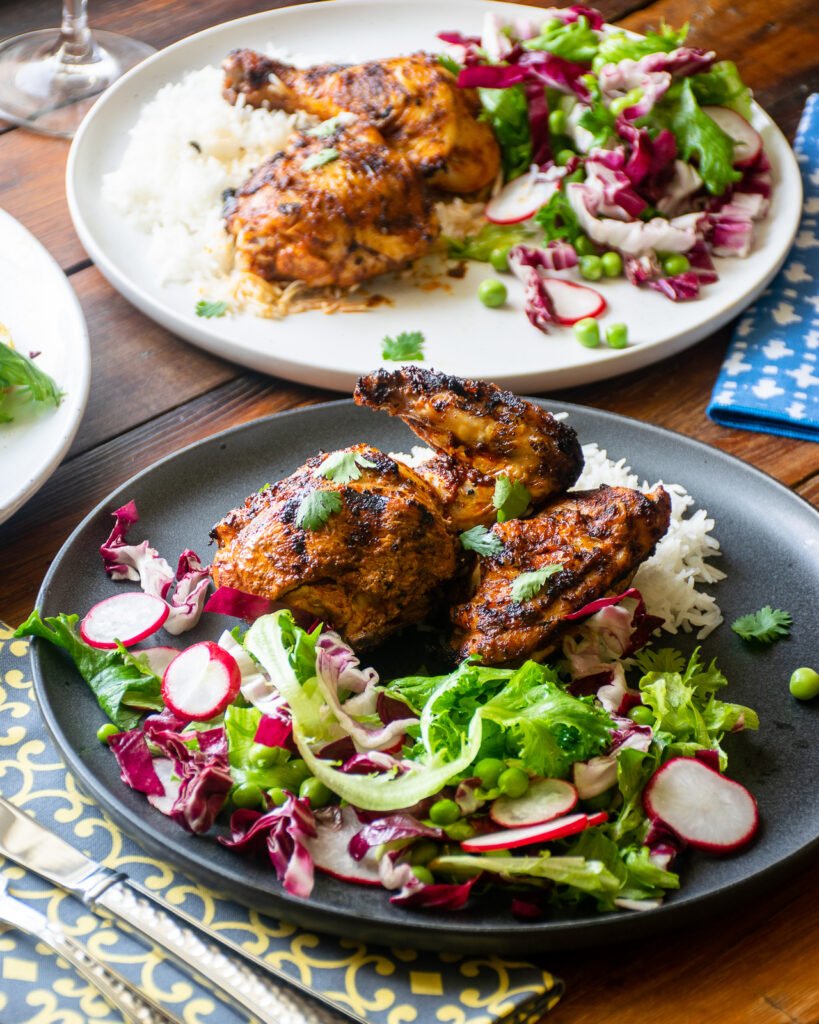 Summer Grilled Chicken
As the summer grilling season goes on, we need to switch up our grilling recipes from time to time and take a break from the traditional BBQ chicken. This recipe for grilled harissa chicken will do just that in an instant. You might just find your new favorite grilled chicken. It starts with a marinade made of jarred harissa sauce and just a few other ingredients. You can use chicken thighs, chicken breasts or both, so why not pick up a whole chicken and cut it into pieces that will please the whole family (you can learn how to cut up a chicken here).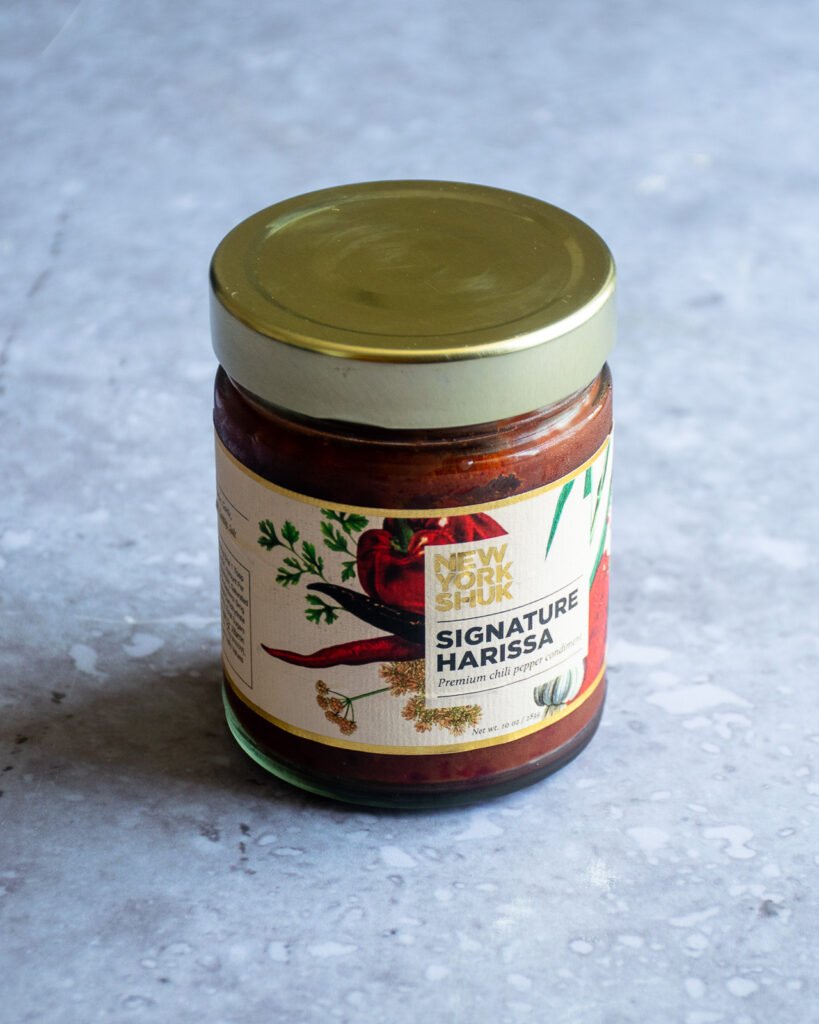 What is Harissa?
I knew you'd ask this. Harissa is a hot chili pepper paste that originated in Tunisia and is used in a lot of North African and Middle Eastern cooking. It's a fantastic condiment to have in your refrigerator because it's extremely versatile. It goes well with fish, chicken, meats and vegetables. You could make your own harissa paste if you like by grinding up dried chilies, garlic, lemon, spices and olive oil, but it's much easier if you find a brand that you like and stick with it. Here's my favorite.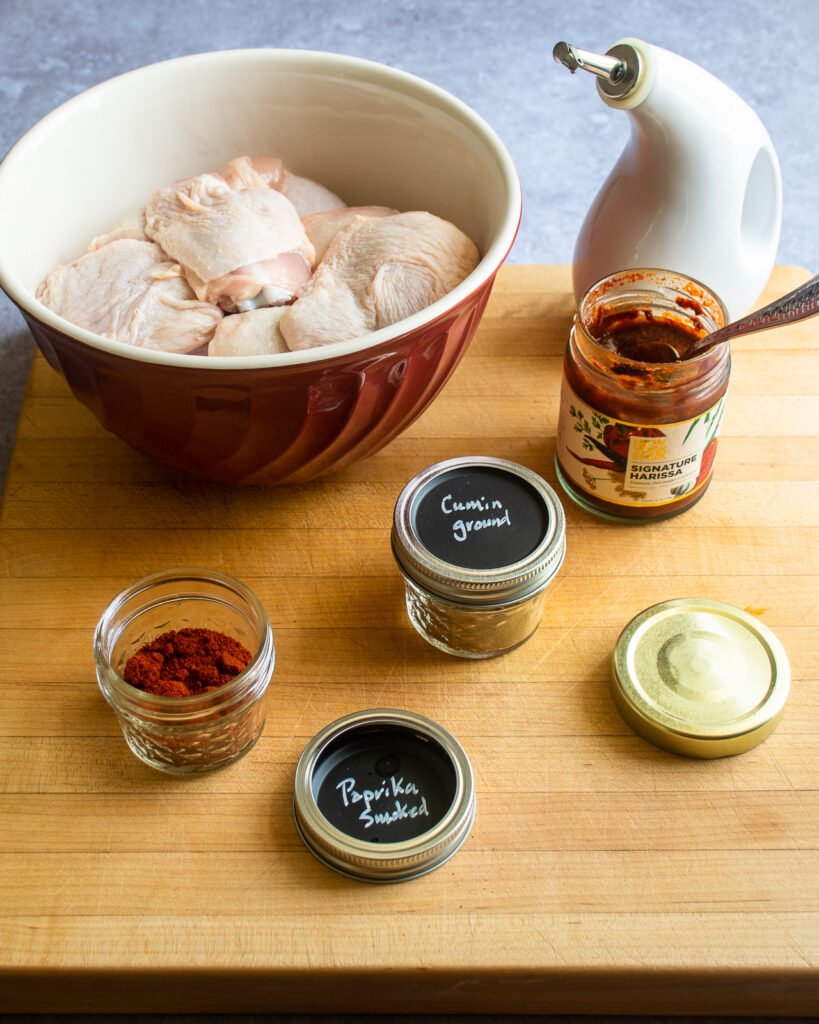 Marinade Ingredients
Other than the harissa, all you need for this marinade is some smoked paprika, some ground cumin and some olive oil. Mix the ingredients together well and spread this all over the chicken. A word of warning – use gloves or put the chicken and marinade in a plastic bag and massage it into the chicken to prevent staining your hands.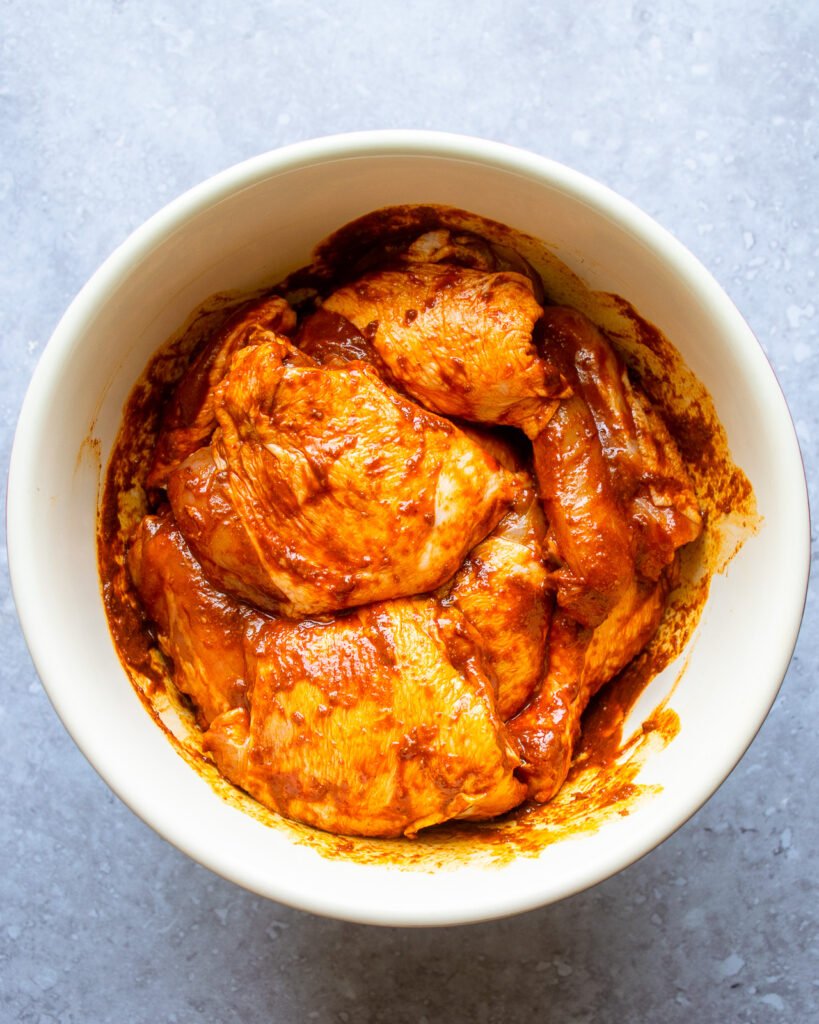 Marinating Time
How long you marinate the chicken is entirely up to you. Six hours in the refrigerator would be great, but if you only have 30 minutes… go for it! Don't skip this recipe just because you need dinner in an hour. The flavor of the harissa is so vibrant that even a short marinating time will still reward you.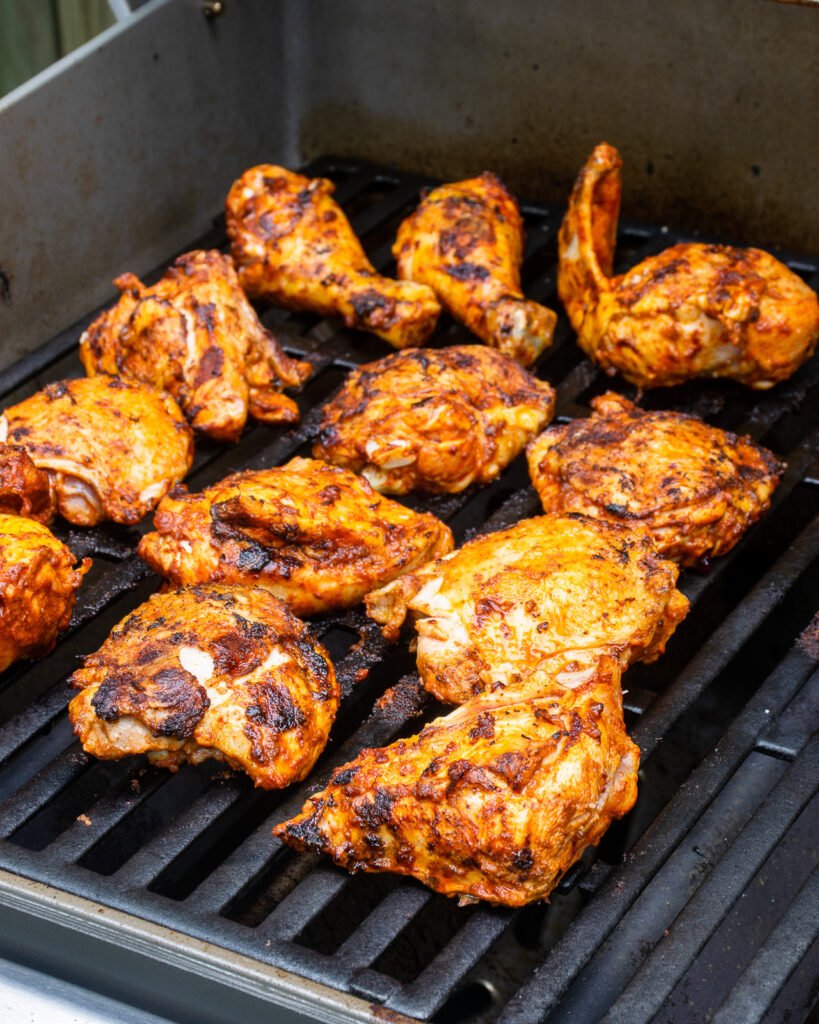 Grilling Bone In Chicken
Bone-in chicken does take longer to grill than boneless chicken, but I really think it is worth it because chicken on the bone has so much more flavor. How long it takes will depend on how big your chicken pieces are. These days, whole chickens, chicken thighs and chicken breasts all vary so much in size that you have to use your judgement when timing the cooking process. Give yourself at least 6 to 8 minutes per side and use an instant read thermometer to know when you've reached the right internal temperature – 165˚F.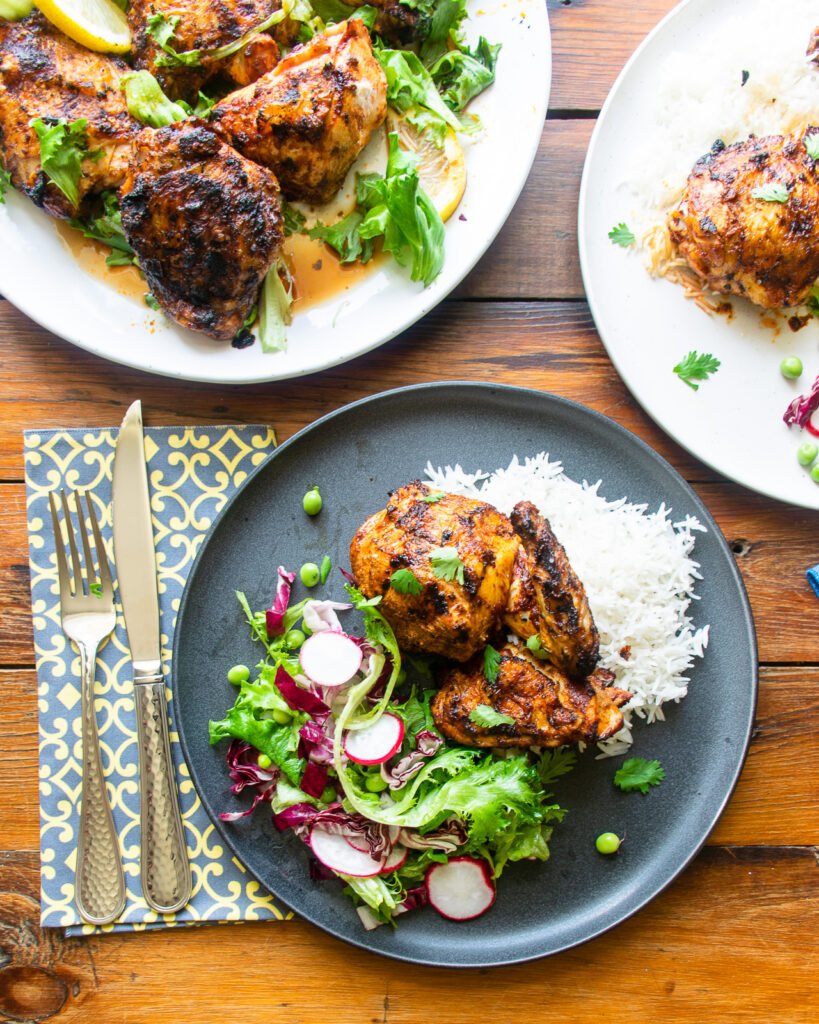 What to Serve with Harissa Grilled Chicken
When serving grilled harissa chicken, I like to keep the side dishes relatively simple so that you don't have competing flavors. Some white basmati rice is a nice backdrop along with a green salad, but you could also serve this chicken with grilled vegetables, pita bread and some cool tzatziki sauce for a middle eastern meal.