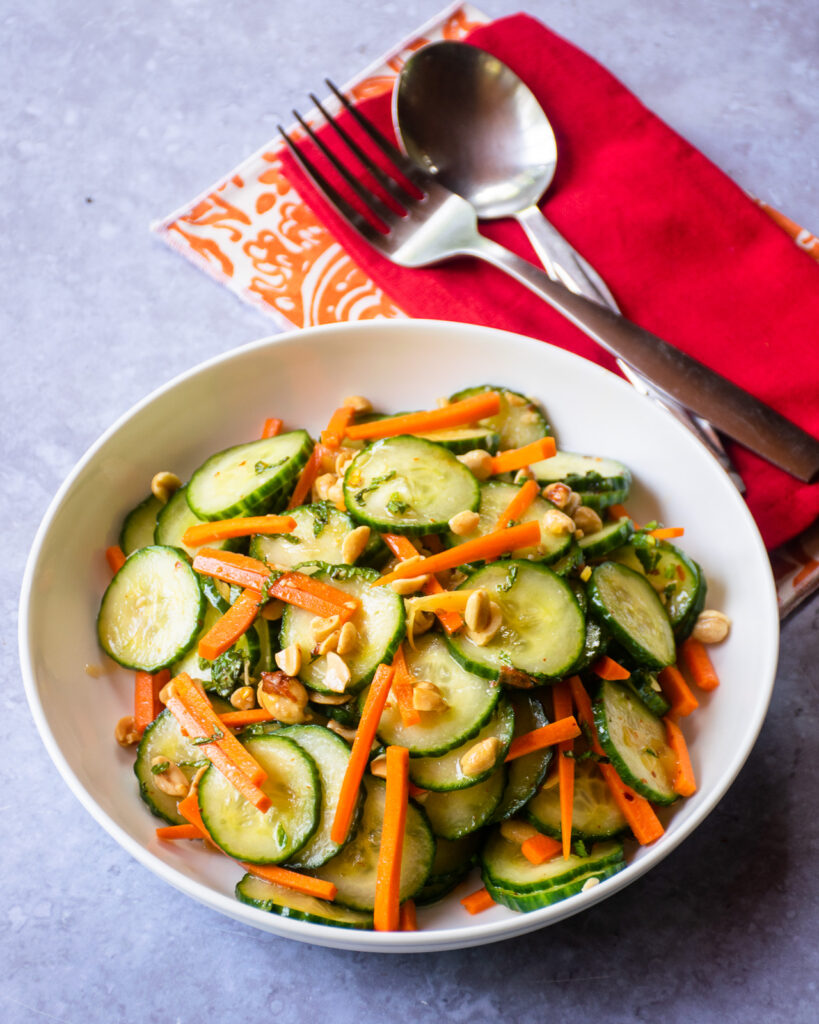 Simple Cucumber Salad
The saying "cool as a cucumber" is said for a reason. Cucumbers are naturally cool – not only cool in the totally chill way, but cool as in cold. Cucumbers tend to be about 20% cooler in their center than the air temperature they are in. As a result, this Asian cucumber salad is cool and refreshing, but also has a little kick to it with a spicy Asian dressing. It's a perfect salad to go with your summer meals.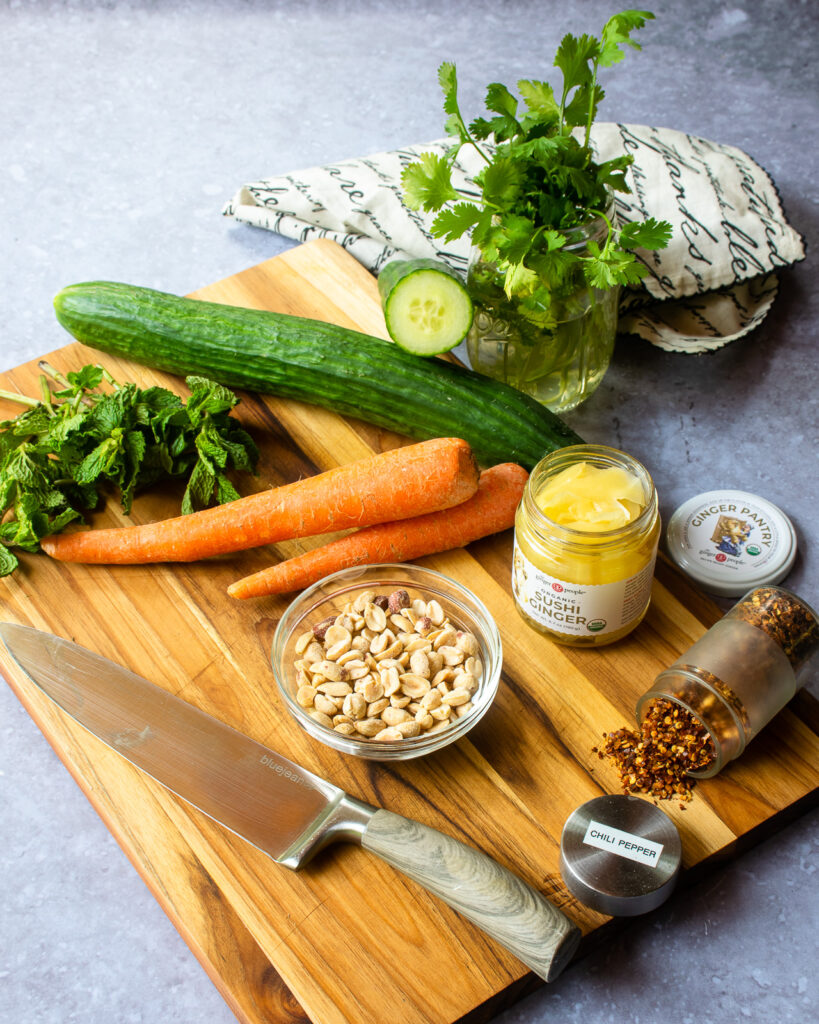 Ingredients in Cucumber Salad
In addition to those cool cucumbers, this salad has julienned carrots for additional crunch and color, some salty peanuts and refreshing mint (or cilantro if you prefer) in addition to the Asian dressing with spicy chili pepper flakes and sweet pickled ginger. You can use a good chef's knife to slice and julienne, or pick up a mandolin if you prefer.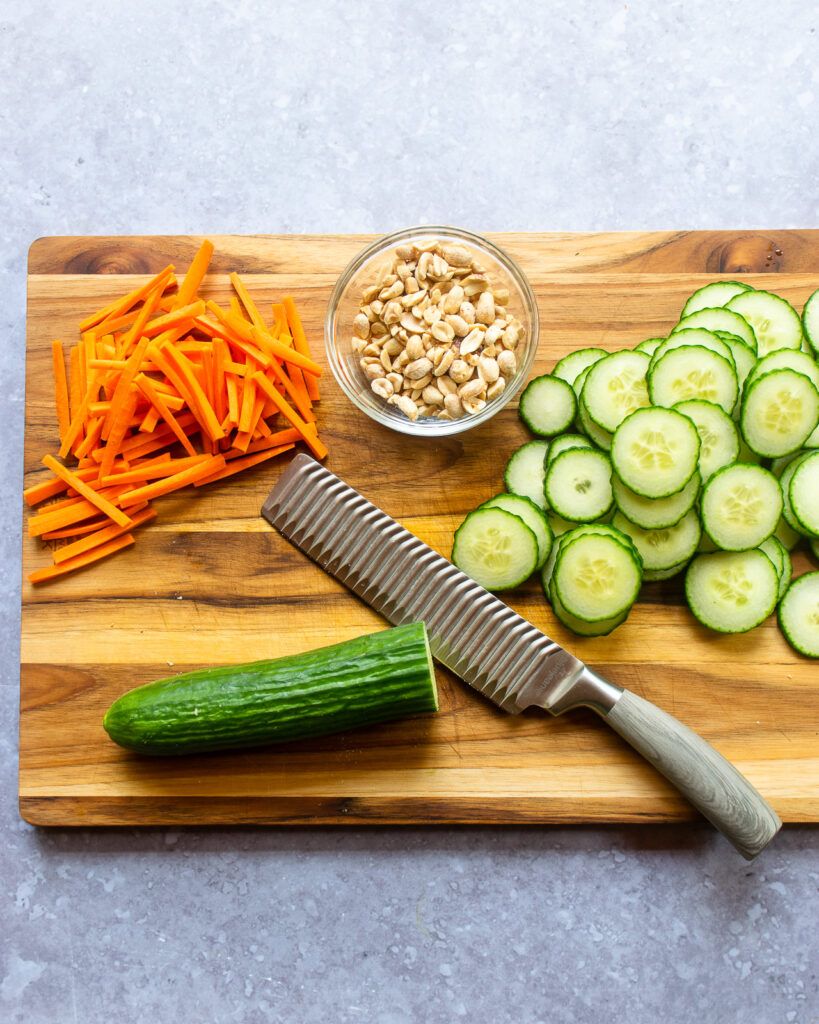 How to Slice Cucumber for Cucumber Salad
I like to use my grooved Nakiri knife for this job since the grooves along the blade help prevent the slices of cucumber from sticking. With a simple up and down motion (no rocking needed with the Nakiri), the slicing job is done in minutes. Try to keep the cucumbers about ¼-inch to 3/8-inch thick and as uniform as possible. English cucumbers are best for this salad because they don't have bitter seeds or peel.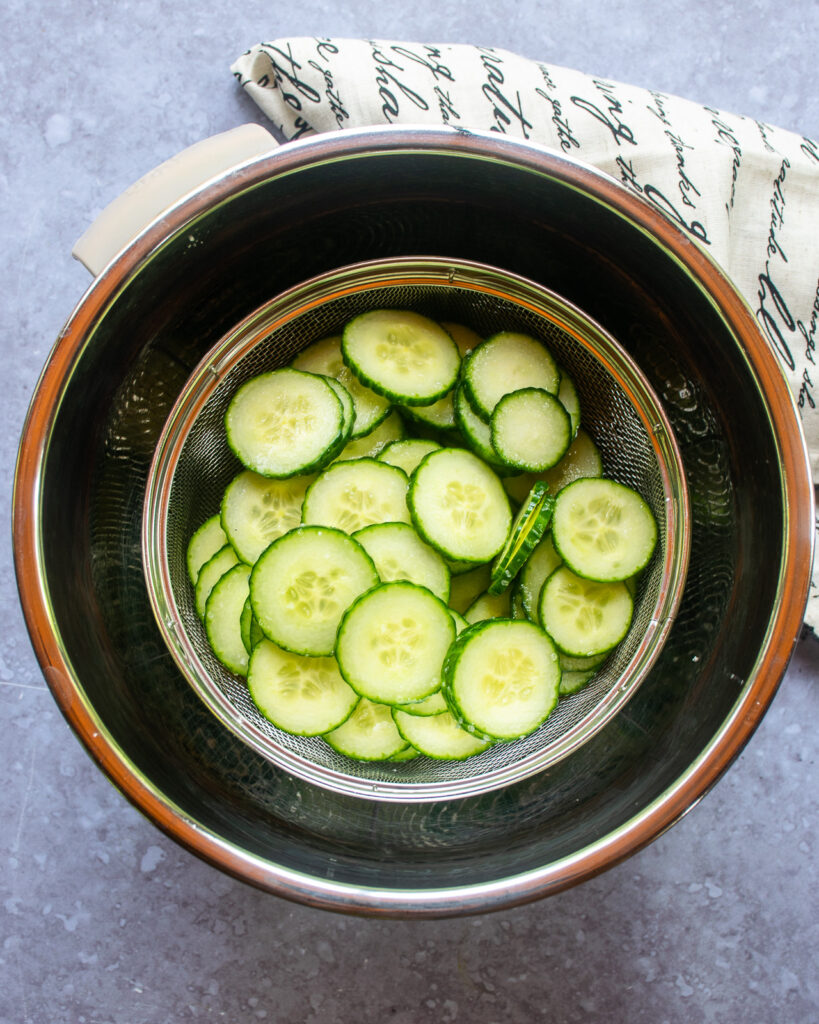 Salting Cucumbers
Salting the cucumbers helps to keep them crispy for longer once they are tossed in the salad. Simply toss the cucumber slices with a lot of kosher salt and let them sit in a colander over a bowl. This will draw out the moisture from the cucumber. After 30 minutes or so, rinse the remaining salt off the cucumbers and dry them well with clean kitchen towel.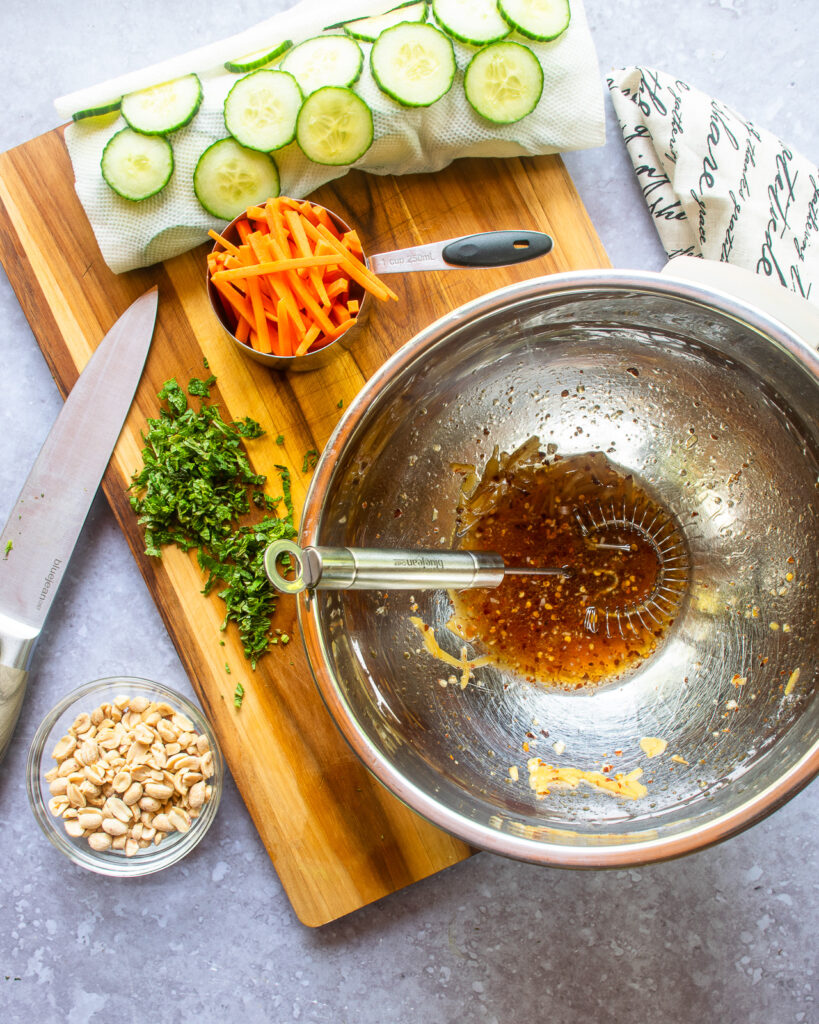 Asian Dressing for Cucumber Salad
The dressing for this Asian Cucumber Salad is easy. Combine seasoned rice wine vinegar with a little soy sauce, sugar, chopped pickled ginger (which you should be able to find in the ethnic food section of your grocery store), some minced garlic and chili pepper flakes. Then, whisk in vegetable oil and you're ready to go. I like to toss the cucumber, carrot and mint with the dressing first and then add the roasted salted peanuts at the end.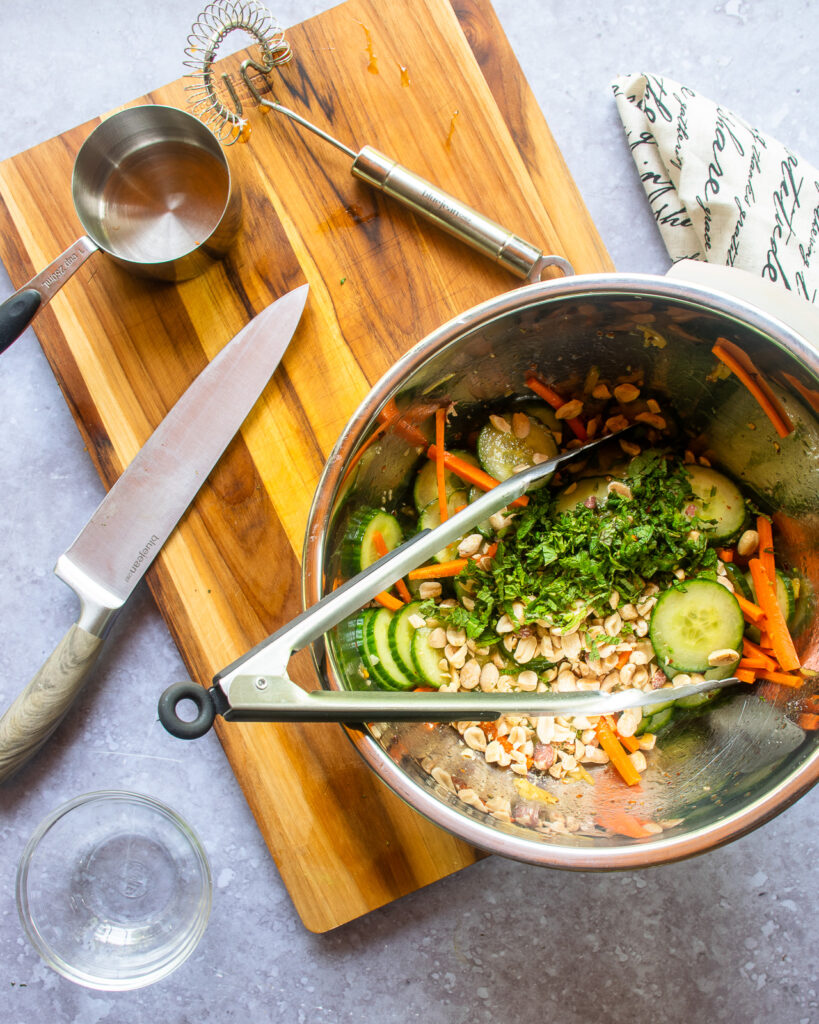 What to Serve with Asian Cucumber Salad
This Asian Cucumber Salad will go with anything you're grilling. The vibrant flavors of the salad contrast the smoky flavor of any grilled meats beautifully. You might serve it next to some Easy Grilled Chicken Thighs or Tandoori Spiced Mixed Grill or Grilled BBQ Pork Tenderloin. It also makes a great option in a selection of summer salads like Classic Potato Salad, Chicken Macaroni Salad, and a Dill Cauliflower Salad. So many options…