What's in a "Salad"?
When we hear the word "salad", we often think of lettuces and famous salads like Caesar Salad or Cobb Salad or just a tossed green salad, and we forget that a salad can be any mixture of raw or cooked vegetables tossed with a vinaigrette or dressing. This avocado tomato salad doesn't include any salad greens – the avocado and tomato are tossed with corn, black beans and red onion. Besides being a great flavor compliment to each other, another good feature of this combination of ingredients is that they can all handle being dressed and sitting for a while without wilting. That makes this salad a pretty great salad to serve at a family gathering or picnic where people might not eat right away.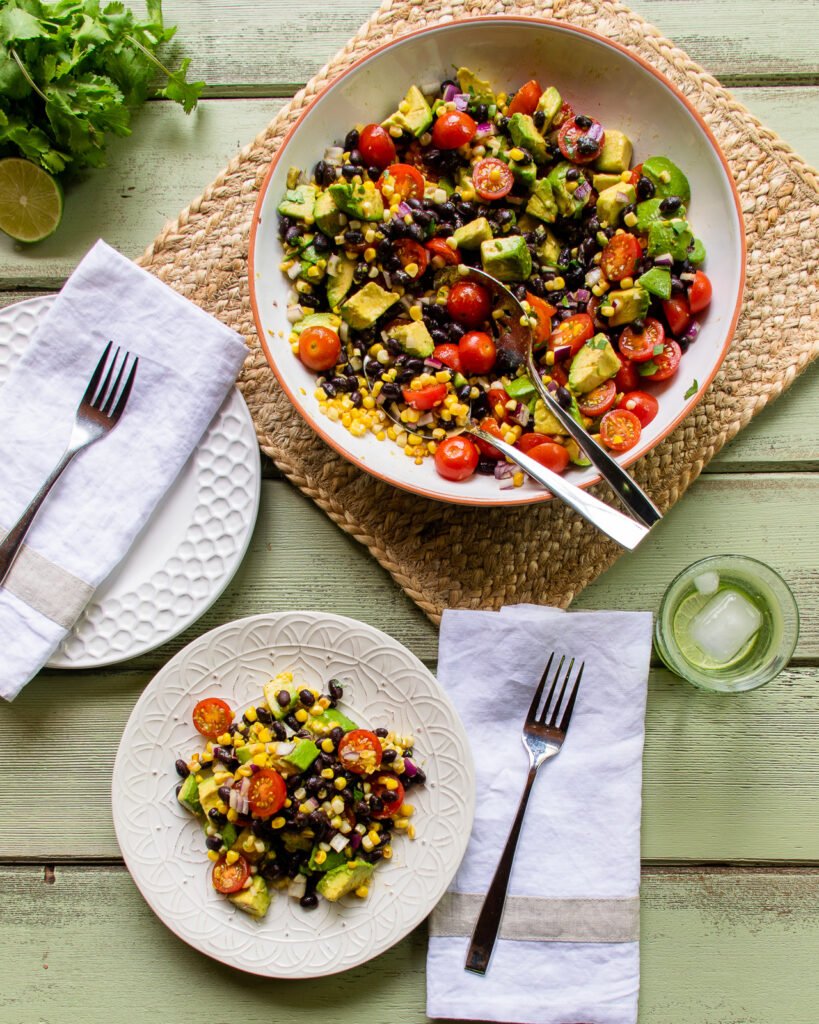 How to Make Easy Avocado Salad
There is absolutely nothing to making this salad. It is quite literally a toss-and-stir recipe. There are just five ingredients and the dressing. So, the key to making this salad great is to make sure you have the best ingredients – ripe avocados, tender corn kernels, red onion that has been soaked to remove some of the harsh flavor, and juicy ripe tomatoes. Once you have the ingredients, you will need to cook the corn kernels and you can do that any way you like. Throw the ears of corn on the grill (there are five ways to do that and you can read about them here), or pop them under the broiler. You could also boil the corn or you could cut the kernels off the cob raw and give them a quick sauté.