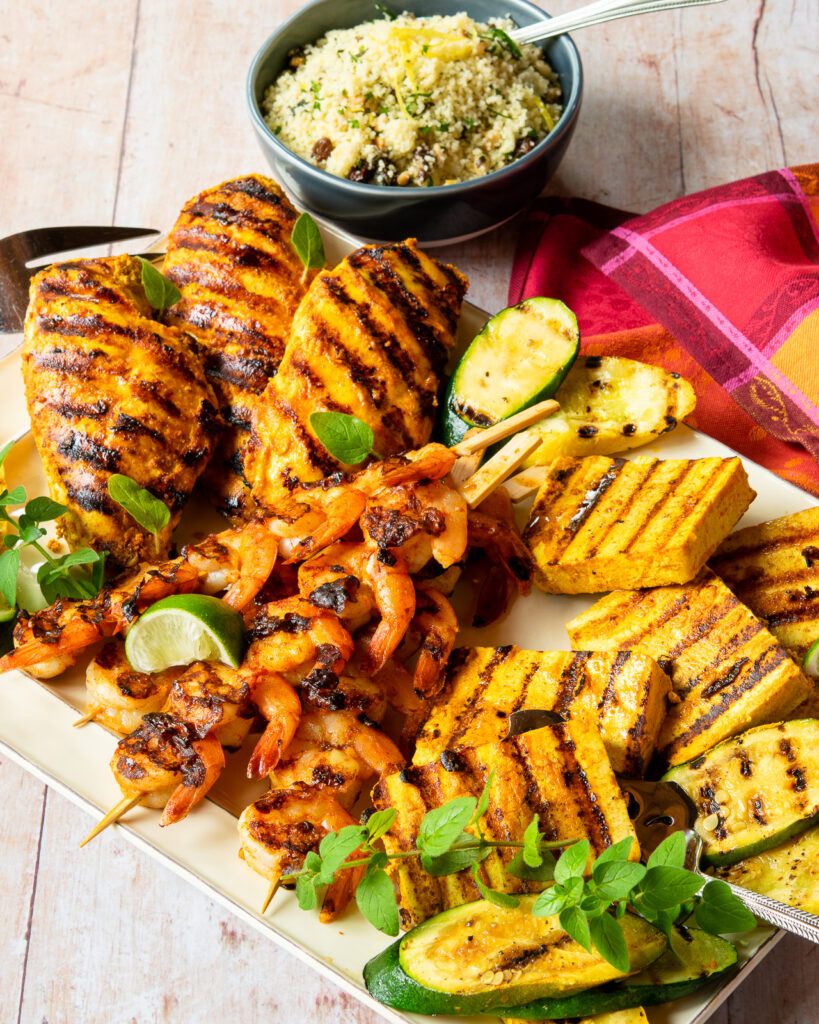 What is Tandoori?
Tandoori generally refers to foods cooked in the traditional Indian clay oven, called a tandoor. This recipe for Tandoori Spiced Mixed Grill does not (for obvious reasons) require the use of a tandoor, but instead cooks a mixture of proteins on the grill. Tandoori spices are what you'll find in this recipe. Tandoori masala is a common blend of spices used in Northern India including cumin, tumeric and coriander.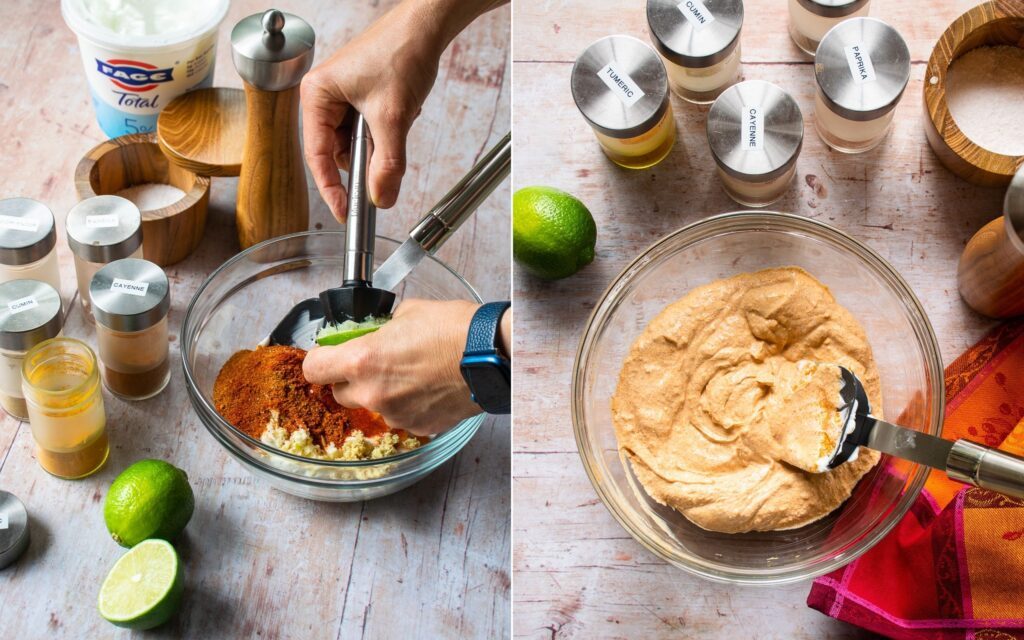 Tandoori Marinade
These tandoori spices are blended with yogurt to make a marinade that imparts a ton of flavor to the food, along with freshly grated ginger, garlic, lime juice and olive oil. Traditionally, plain yogurt is used for the marinade, but you can use Greek yogurt if that's what you have. If you do use Greek yogurt, the marinade will be quite thick (as above). Just make sure to rub the marinade into all the nooks and crannies of the proteins so that everything gets coated evenly.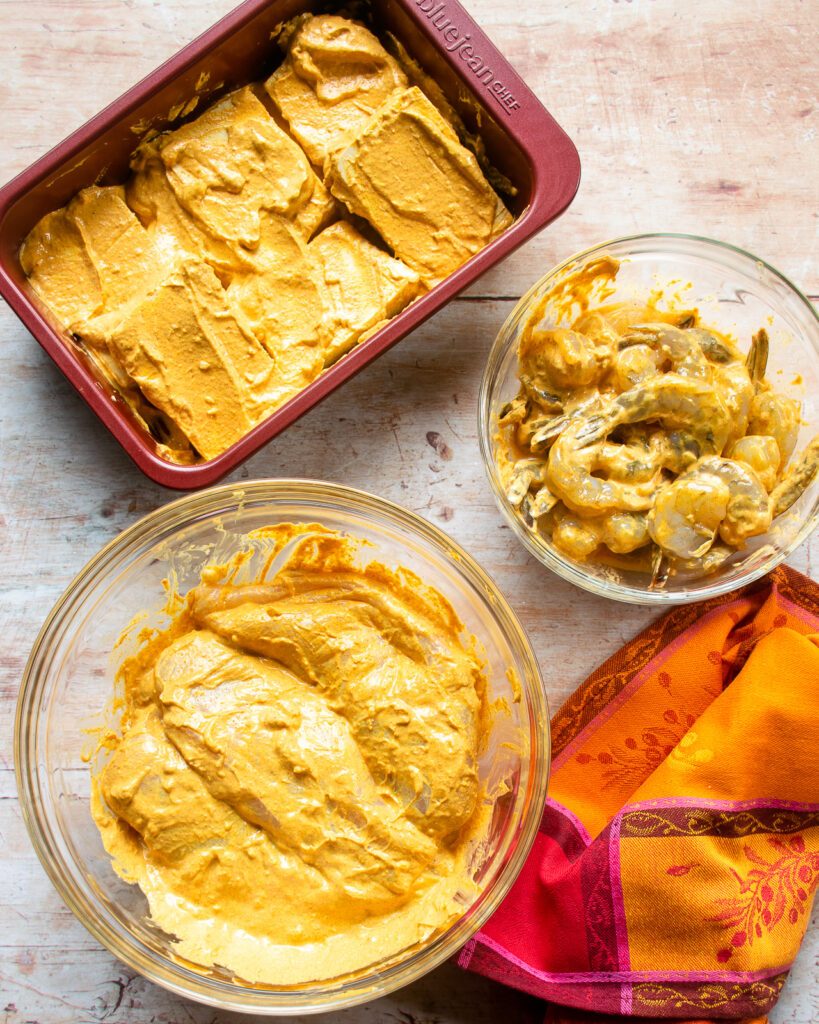 Marinating Time
For this recipe, I've used chicken breast, shrimp and tofu, but you could use any combination of proteins for this mixed grill. Lamb chops would be delicious, as would turkey or pork sausage. Whatever proteins you choose, I like to marinate them in individual bowls to keep flavors separate. How long to marinate also depends on what you are marinating. Chicken benefits from several hours, whereas the tofu and shrimp really only need an hour or so.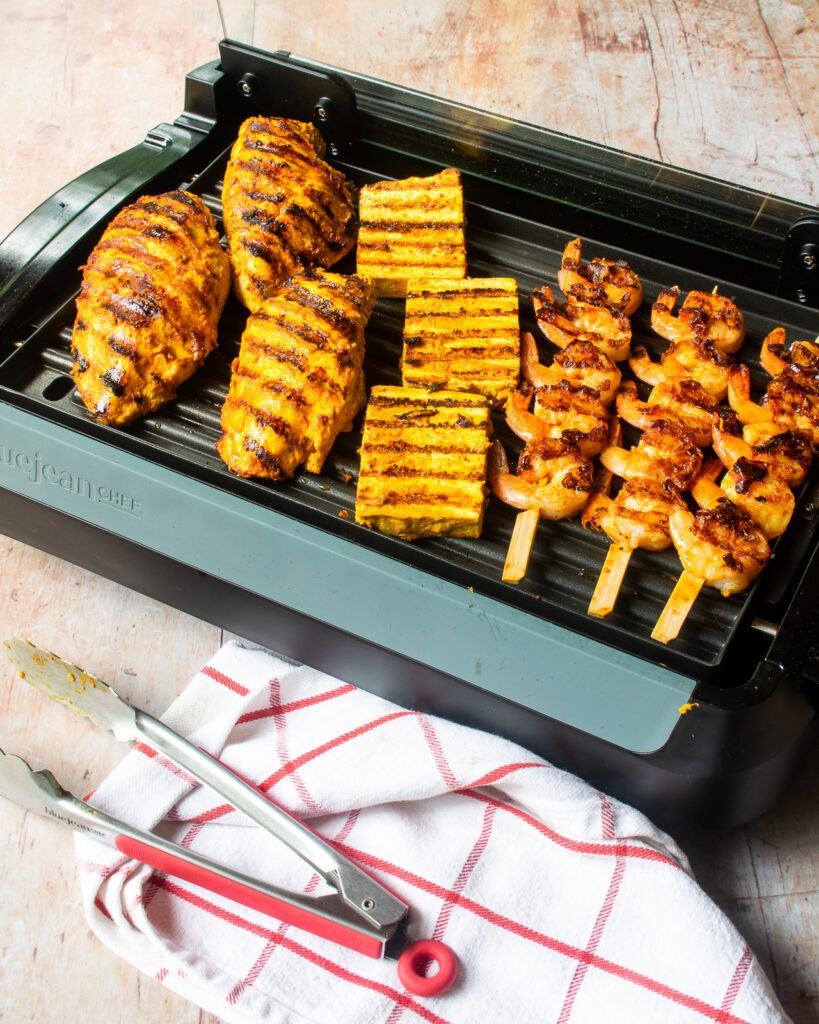 Grilling Time
Because this is a mixed grill, the different proteins you choose will take different times to cook. Start with a good hot grill and then place the longest cooking protein down first. In this case, that's the chicken breasts. Add the other proteins in stages, or if you don't have enough room for everything on the grill at one time, hold the food in a warm oven  until everything is cooked.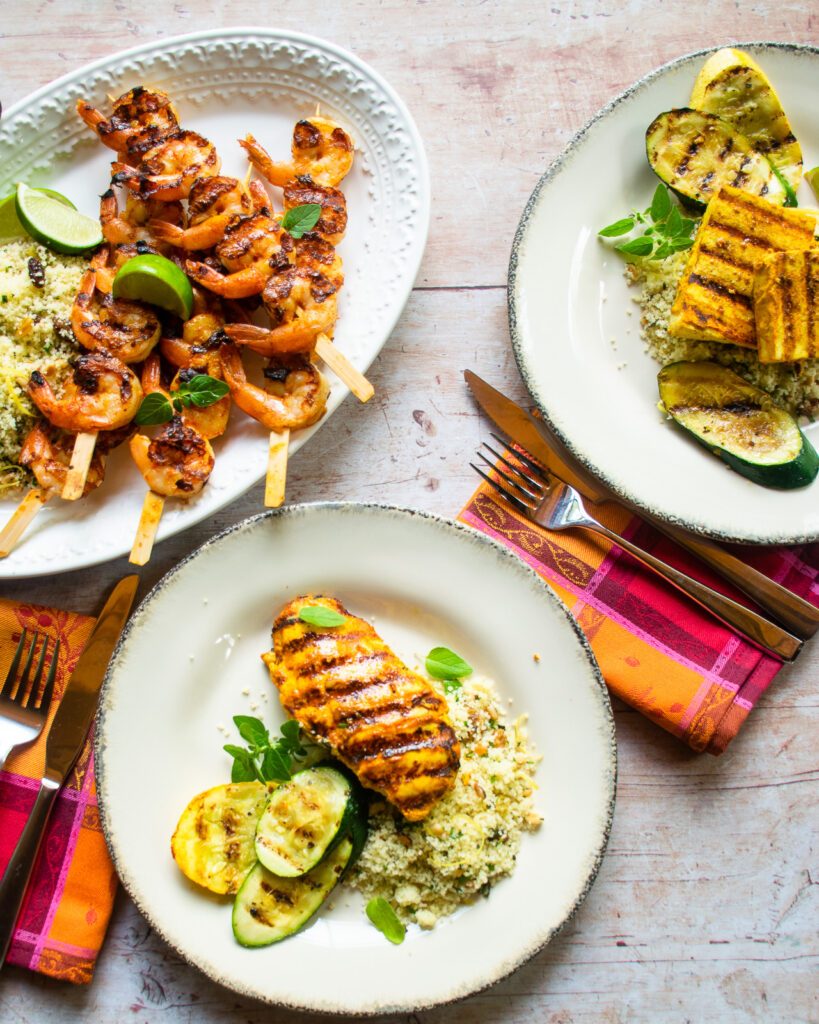 What to Serve with Tandoori Spiced Mixed Grill
If you still have room on your grill, grill some summer vegetables to go with this dinner. Zucchini, peppers, eggplant or a combination of all three would be beautiful. If you're out at the grill, it's nice to not have to bother with last minute stovetop preparations as side dishes, so the following make good options: Couscous with Lemon and Herbs, Spring Green Salad or Quinoa with Spinach. Of course, a homemade naan would be nice alongside too.