It's true this sandwich takes a little work. It's not as simple as putting some deli meat between two slices of bread, but the payoff in flavor is so worth the effort. The juicy fried chicken with the tang and crunch of coleslaw, the sweet bread and butter pickles and the zesty special sauce between two toasted bun halves is something you won't soon forget. It may take a little time, but none of the work required to put this sandwich together is difficult.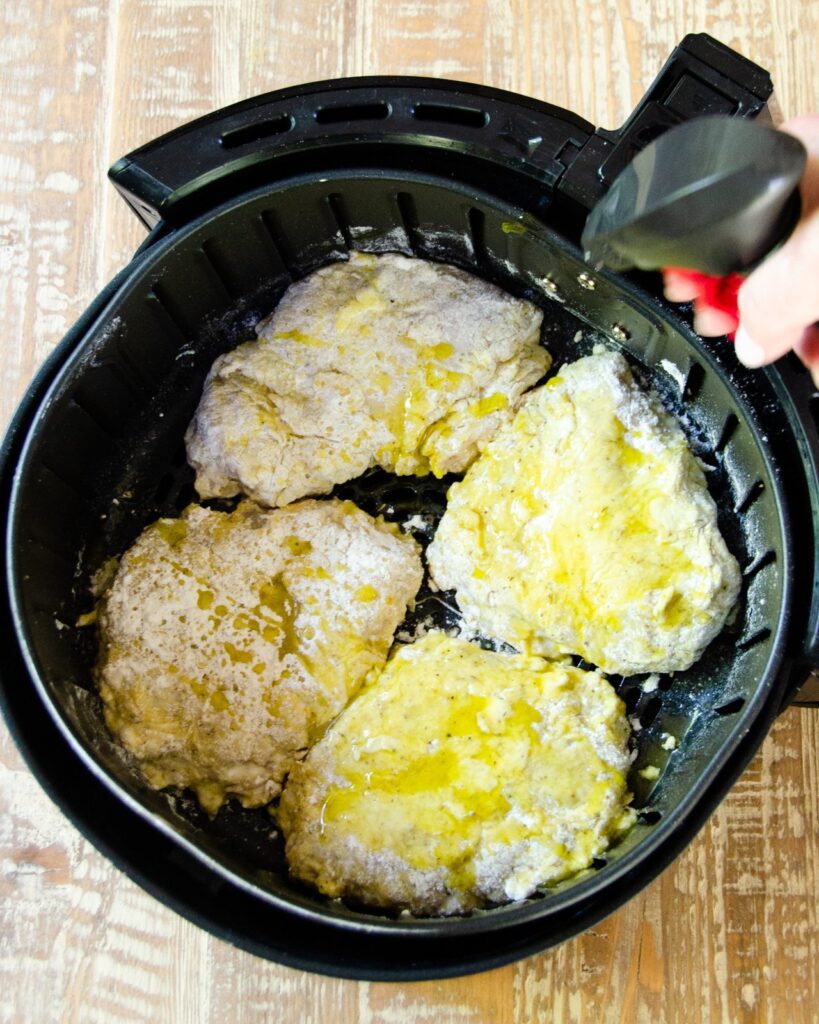 Start by getting chicken breasts that are not too big so that when you cut them in half and pound them a little, they are a reasonable size to put in a sandwich. If over-sized chicken breasts are all you can find, try slicing them in half horizontally so that they are thinner to begin with and then cut each half into two pieces. Marinating the chicken in buttermilk does help keep it moist and tender, so don't skip that step if you can help it.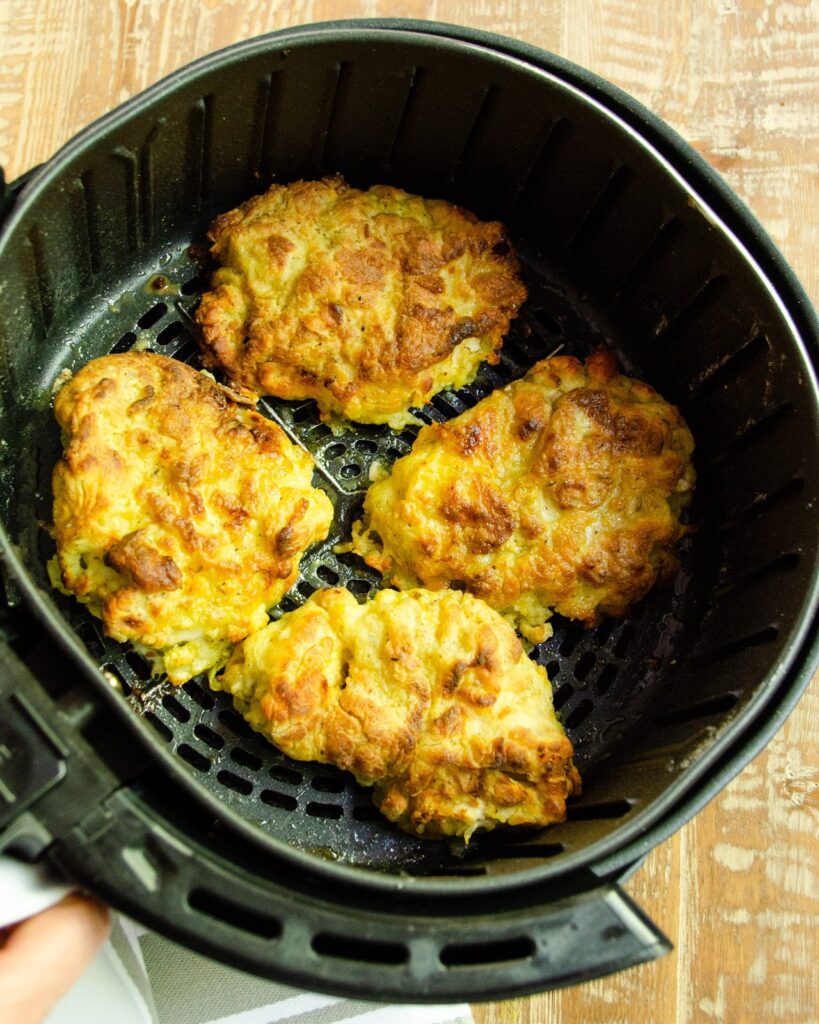 Spritz the chicken a couple of times during the cooking process. A little extra oil will help brown and crisp the coating on the outside of the chicken and if you are using an EVO bottle of olive oil it will only deliver ¼ teaspoon with each trigger pull – enough to do the job without breaking the calorie bank.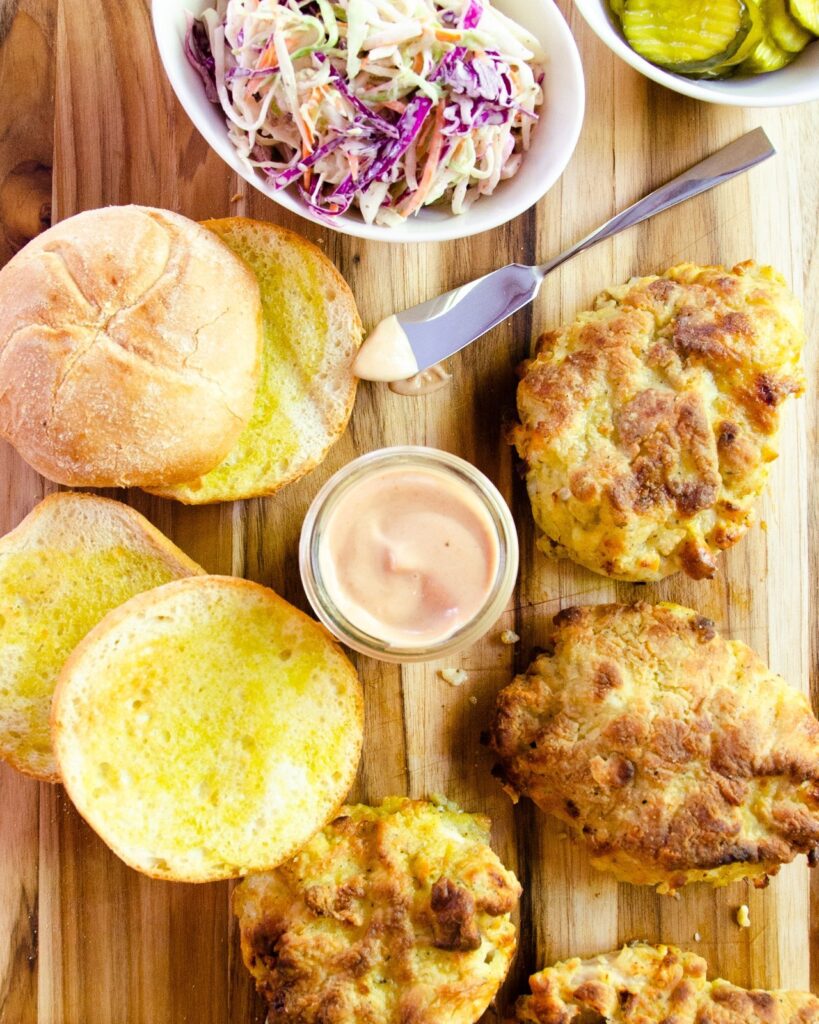 You can use coleslaw that you've made yourself or you can purchase a bag of coleslaw. It's also a great way to use up any leftover coleslaw that you might have around. If you don't have coleslaw, just a slice of tomato and lettuce will finish the sandwich off nicely too. Of course, you could always do both – tomato and lettuce on the sandwich and coleslaw on the side. For that matter, why not throw some Homemade French Fries into the air fryer and make a serious meal of this sandwich!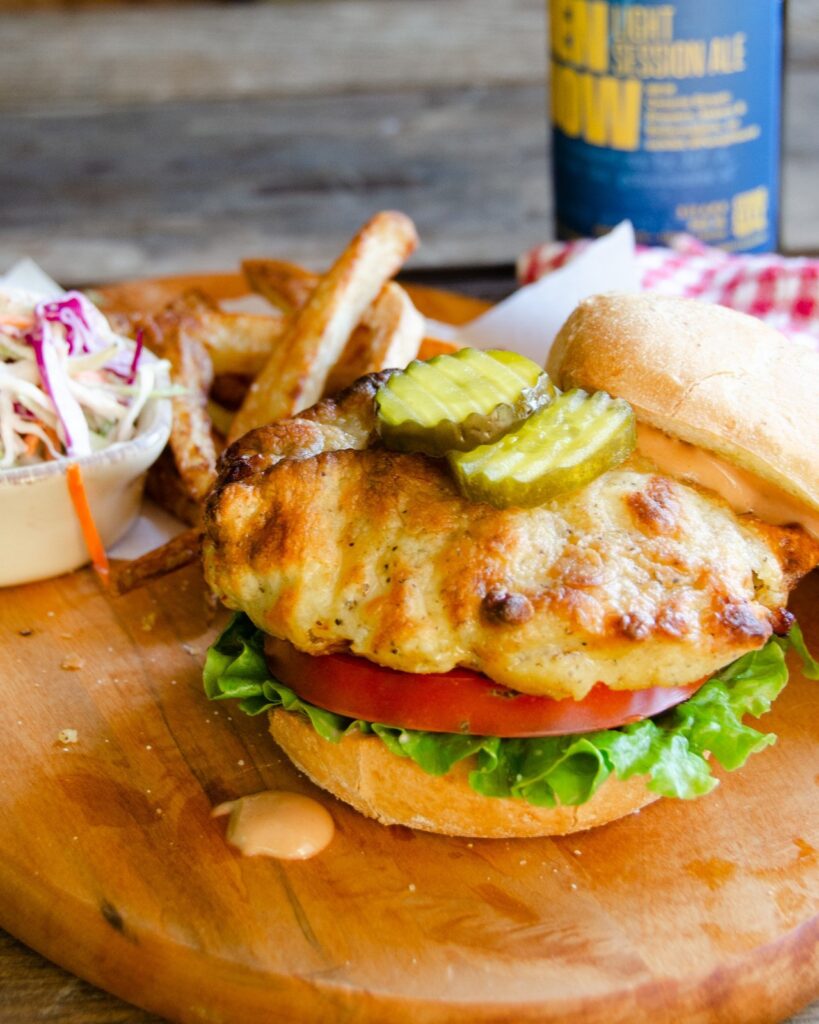 If this seems like too much work for lunch… make it dinner. Either way, just make it. You won't regret it. I should have called this the No Regret Air Fried Chicken Sandwich.