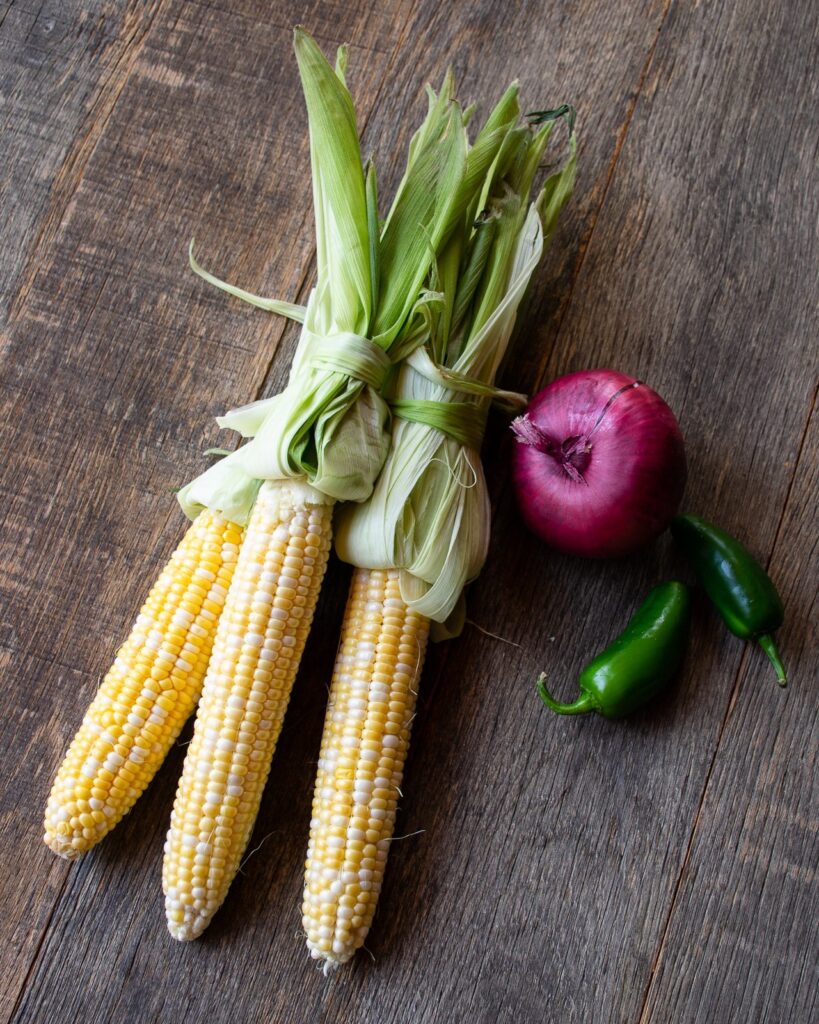 WHAT IS MEXICAN STREET CORN?
If you have been to a street fair or food truck fair you may have seen people walking around with corn on the cob on a stick.  In Mexico they call it "elote" which literally means corn cob. It comes from Mexico City known widely for it's street food vendors. The corn is charred on a grill, then slathered in a mixture of mayonnaise or sour cream, chili pepper and lime juice then rolled in cotija cheese and topped off with more chili powder and fresh cilantro. This recipe takes all the flavors of street corn and turns it into amazing cheesy and spicy nachos!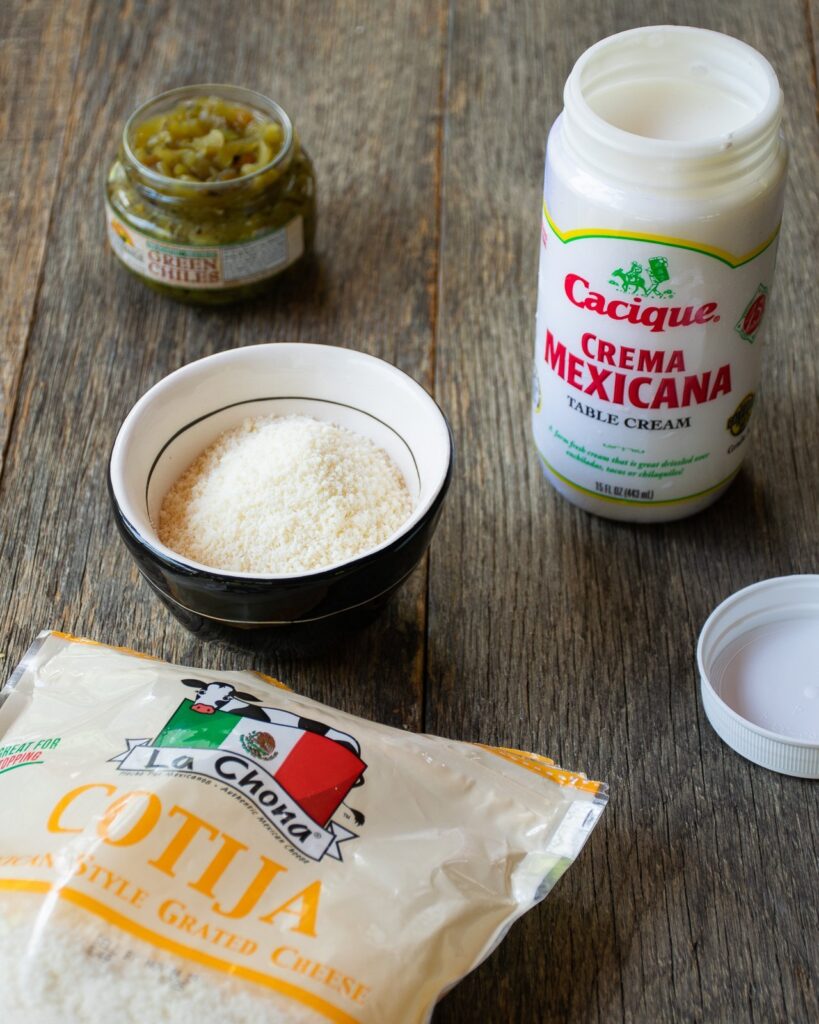 INGREDIENTS FOR MEXICAN STREET CORN NACHOS
One of the key ingredients in Mexican street corn is cotija cheese which is a hard cow's milk cheese that is salty in flavor and crumbly in texture. For this recipe I like to use the aged version which is harder and can be easily grated. This cheese has become more popular and available in many stores, but a good substitute is feta cheese, Queso fresco, ricotta salata, or Parmesan cheese. Canned or jarred green chilis are added to the Queso Blanco for extra flavor and a little spicy kick. The nachos are finished off with some tangy Mexican crema. It is similar to sour cream but has a higher fat content, isn't quite as sour and is also a little thinner.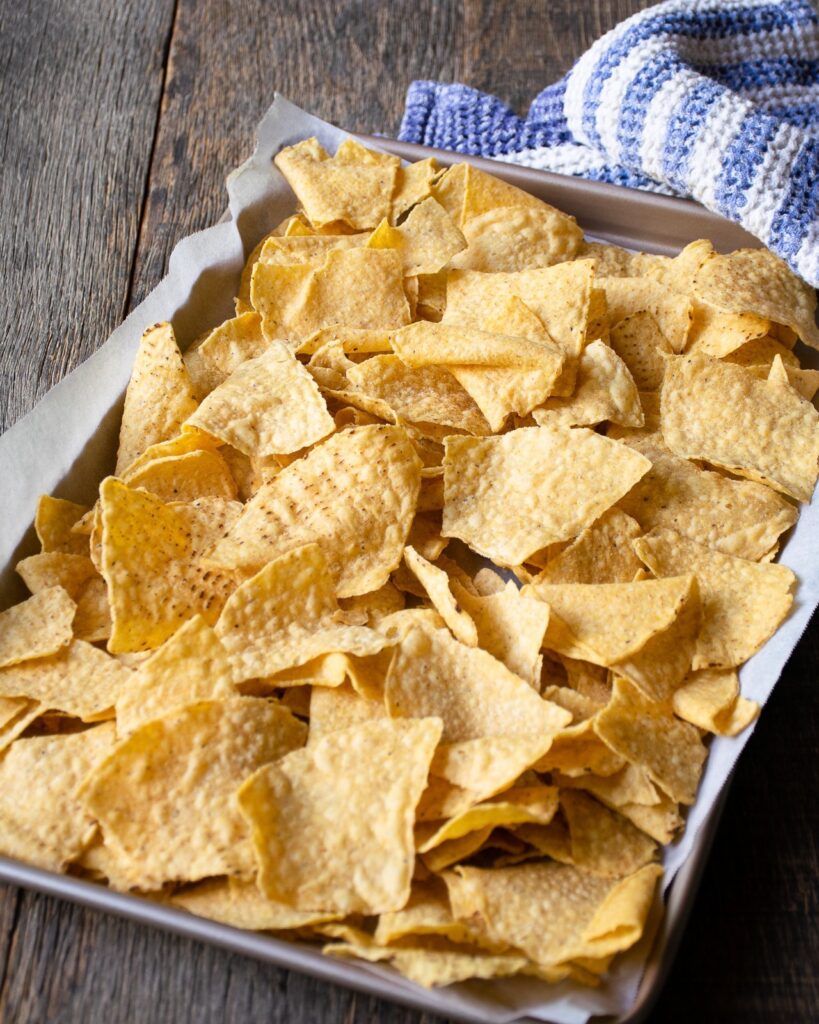 THE BEST WAY TO MAKE NACHOS
I have been making nachos since I was a kid, but my nacho game has evolved since those early days! I have learned that you can make great nachos with so many different combinations of vegetables, beans and protein like in my Chicken Avocado and Monterey Jack Nachos. Whatever nachos you decide on, it's all about the layering of the ingredients. Start with a large sheet pan and spread out the tortilla chips in a single layer so every last chip gets some of the toppings. Before adding any of the toppings, be sure to crisp up the tortilla chips first in the oven for about 5 minutes.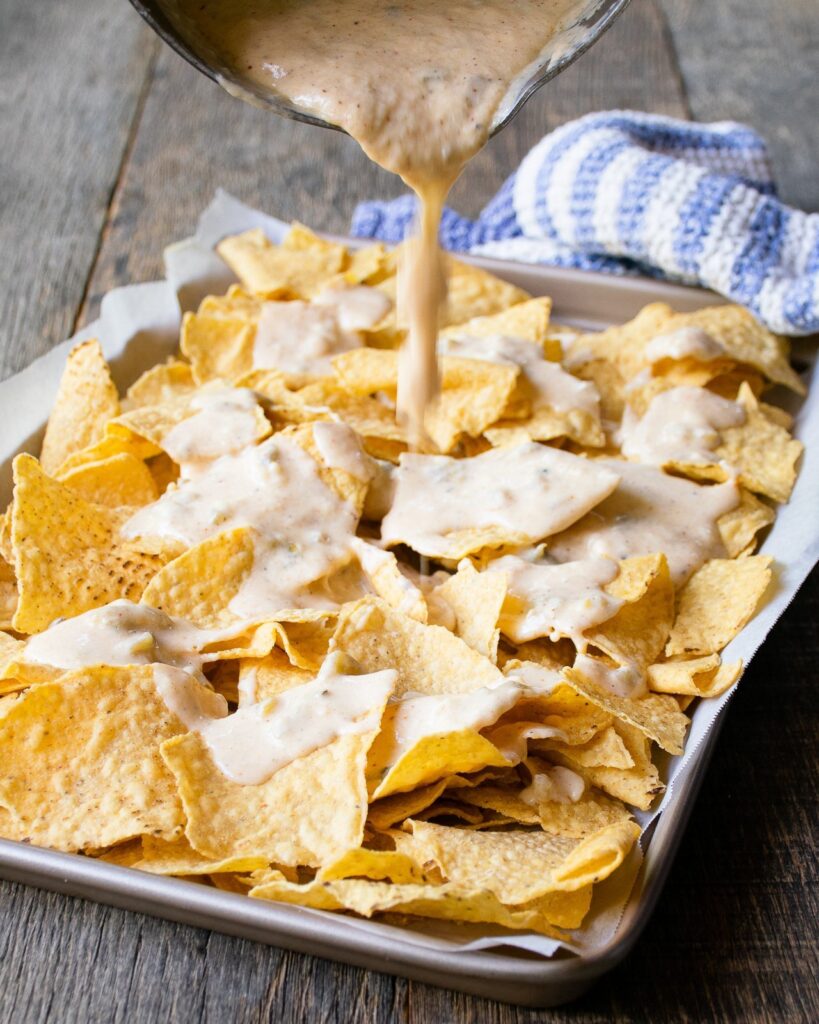 QUESO BLANCO CHEESE SAUCE FOR NACHOS
The first layer starts with Queso Blanco, which is basically a white cheese sauce. It starts with a simple béchamel sauce, then stir in the green chilis, spices, white cheddar cheese and Monterey jack cheese to give it a little more kick in the spice department. It comes together quickly on the stovetop and then you pour it evenly over the warmed tortilla chips. If you really want to go crazy you can even make your own homemade air fryer tortilla chips! Next you combine the grilled corn with a little mayo, the cotija cheese and chili powder. Sprinkle that on top and then layer with more cheese, jalapeno peppers and diced red onions. Send it all back to the oven until warm and bubbly.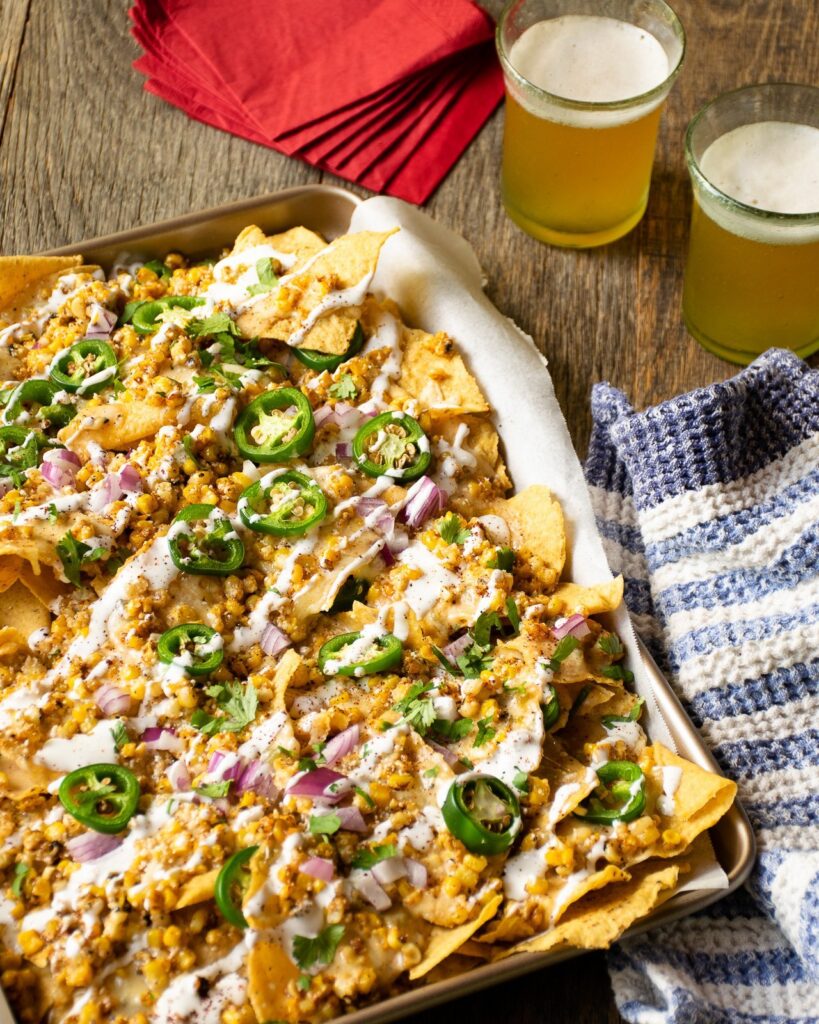 SUBSTITUTION FOR MEXICAN CREMA
Finally, you finish off these nacho with a healthy drizzle of Mexican crema, a little more chili powder and fresh cilantro. You may not be able to find Mexican crema in your local store but don't worry, I've got you covered. Here is a simple recipe for Mexican Crema that you can whip together in no time to dress up your nachos:
1/2 cup sour cream
1/4 cup heavy cream
1/4 teaspoon salt
2 teaspoons fresh lime juice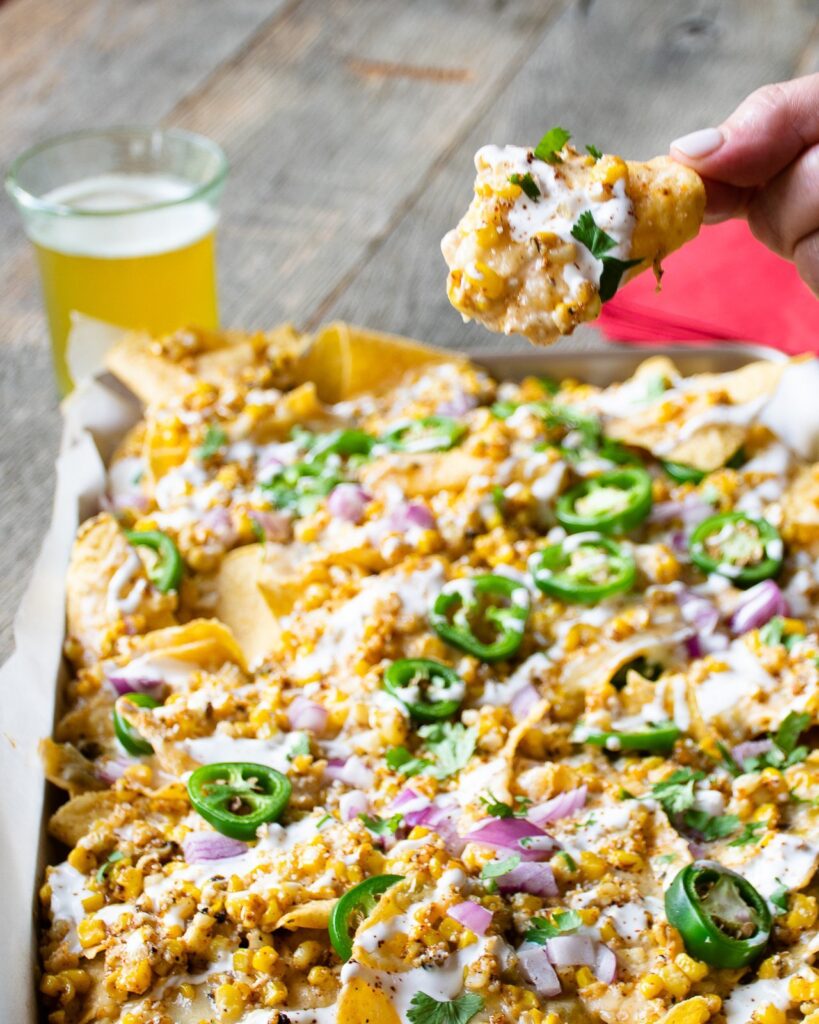 WHAT TO SERVE WITH MEXICAN STREET CORN NACHOS
Well this one is easy….my choice would be an ice cold beer , a refreshing Margarita or a cool glass of Red Sangria or White Sangria. I know, it's hard to decide on which one! This recipe is perfect for any party especially for a  Cinco de Mayo celebration. Add some shredded chicken and you can even call it dinner any night of the week. Enjoy!! 
MORE FUN NACHO TOPPINGS: