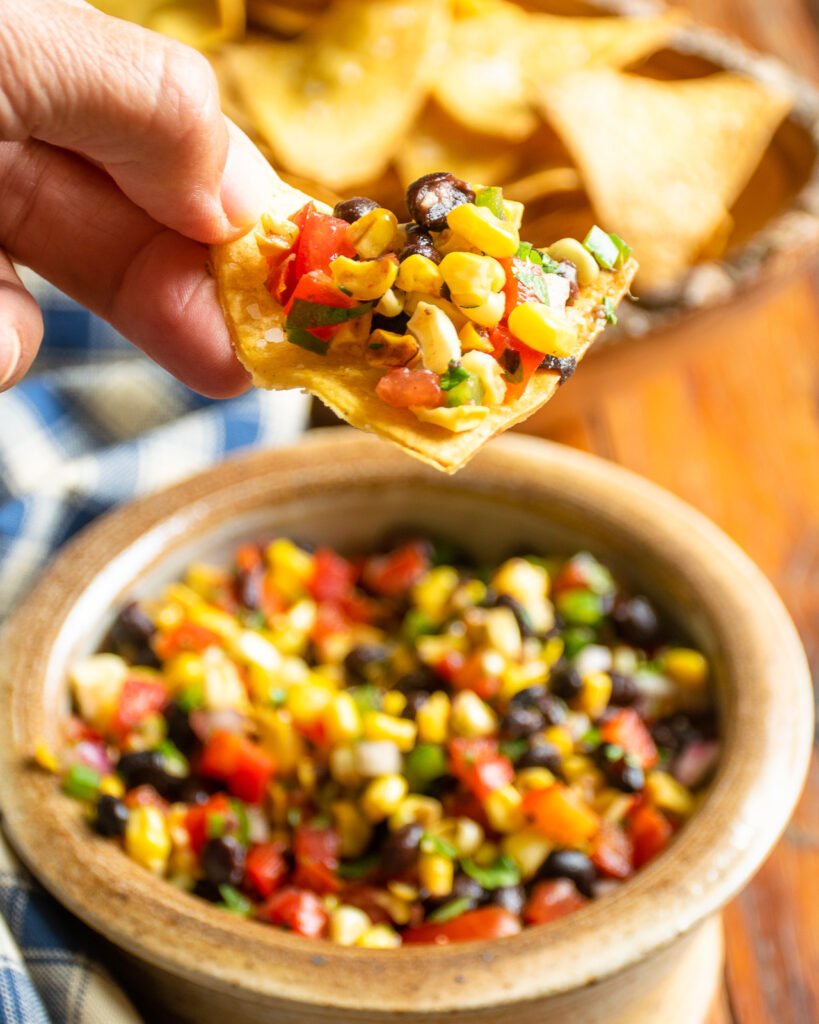 How to Make Corn and Black Bean Salsa
Making salsa involves some knife work, but otherwise it's super easy and can be a lot of fun. Once you've decided on all your ingredients, you just need to season it properly, toss it all together and dig in! This corn and black bean salsa does include your usual salsa ingredients, but adding the black beans, some red pepper and grilled or sautéed corn kernels along with a hit of chili powder turns it into a salsa that is more hearty and very versatile.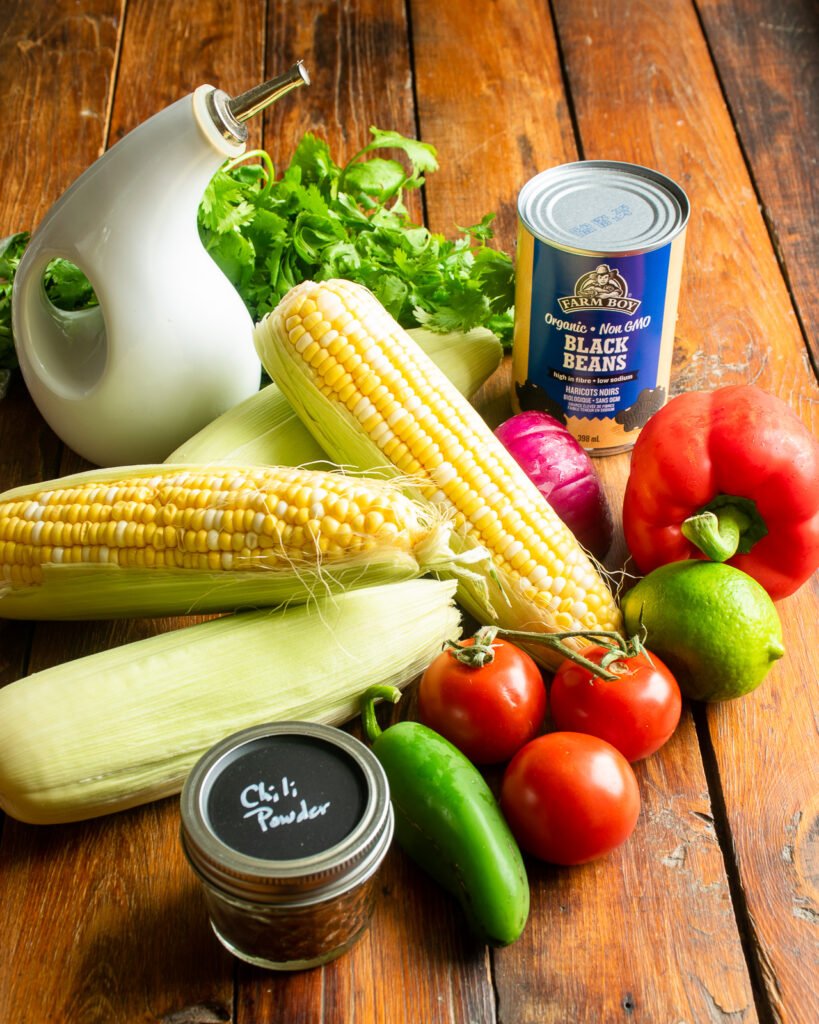 Salsa Ingredients
A traditional salsa fresca includes tomato, red onion, Jalapeño pepper, cilantro and lime juice and you'll find all of those ingredients here too, but corn and black beans make up the bulk of this salsa. Choose corn that is as fresh as you can find it – usually a farmer's market is your best bet. You can keep the corn in the fridge for a couple of days, but the fresher the better.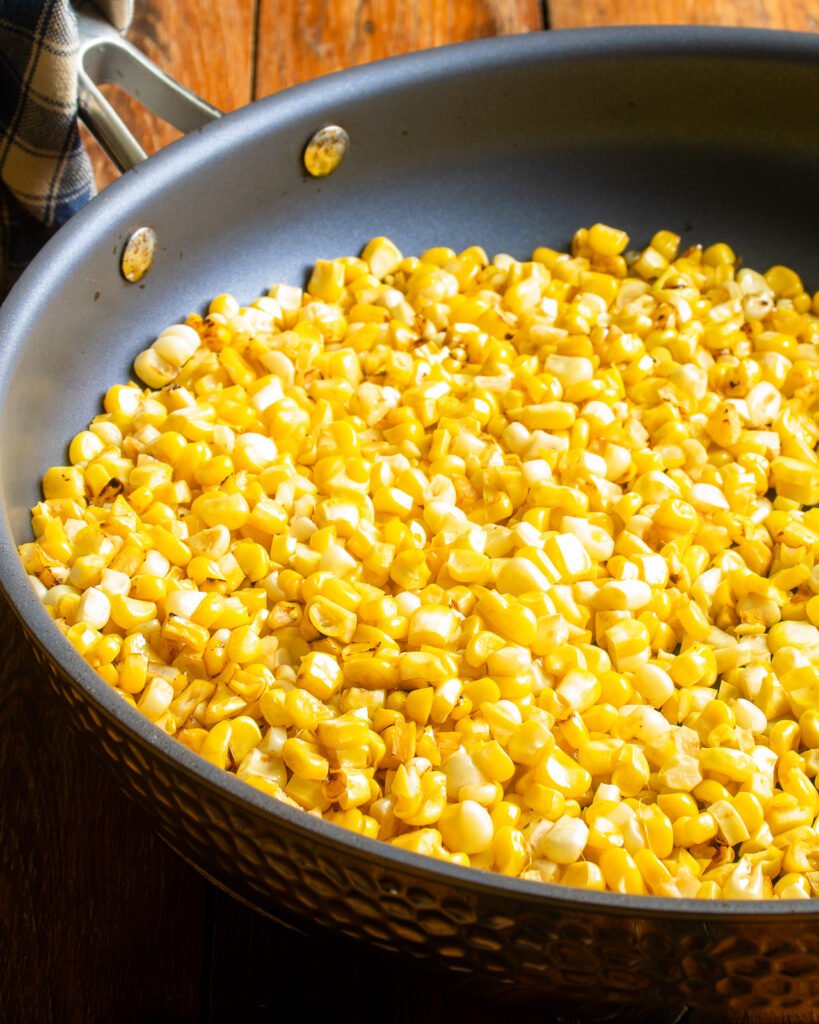 Grilling or Sautéing Corn
Before adding the corn to the salsa, you'll need to cook it. The easiest ways to do that are to either cut the kernels off the cob and sauté it over medium-high heat for several minutes or to throw the whole ears of corn on the grill. There are five different ways to grill your corn and you can read about them here. Pick whichever method suits you.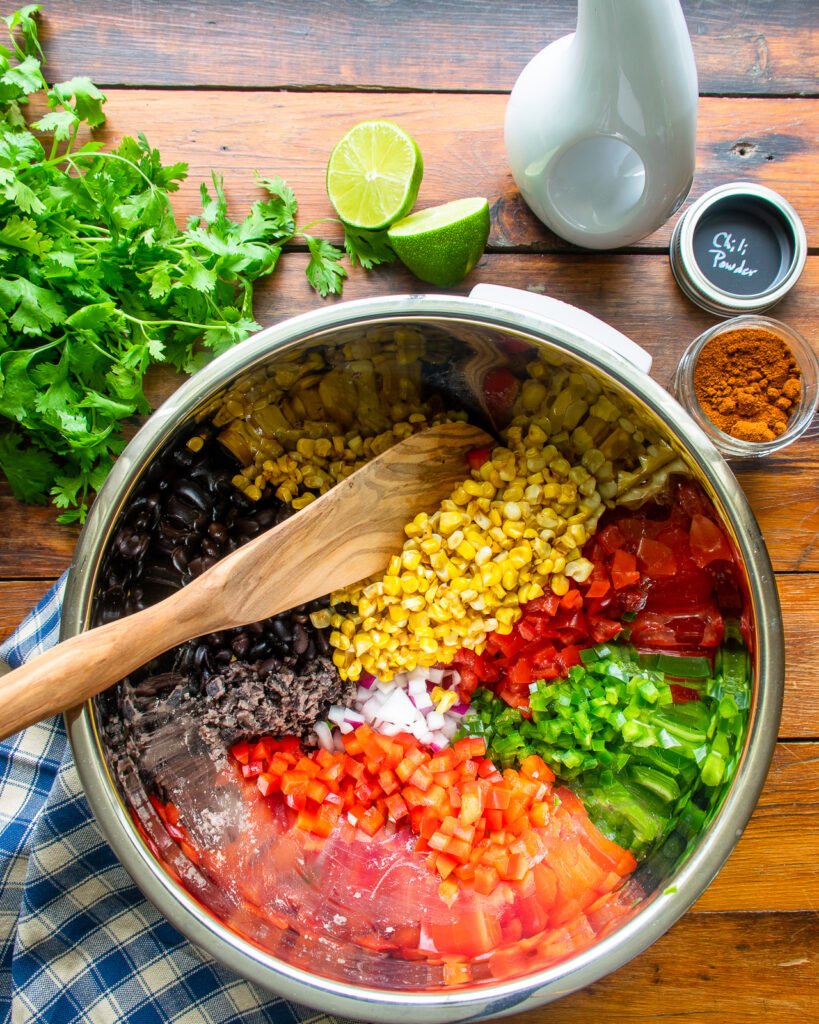 Make Ahead Salsa
This recipe for corn and black bean salsa does take some chopping time, which I personally really enjoy. Cutting all the ingredients into a size that is similar to a corn kernel (or a black bean) really makes this salsa look attractive, so think of it as a challenge and practice those knife skills with a sharp knife. You can do all of this ahead of time and keep the ingredients in the refrigerator until it is time to season the salsa.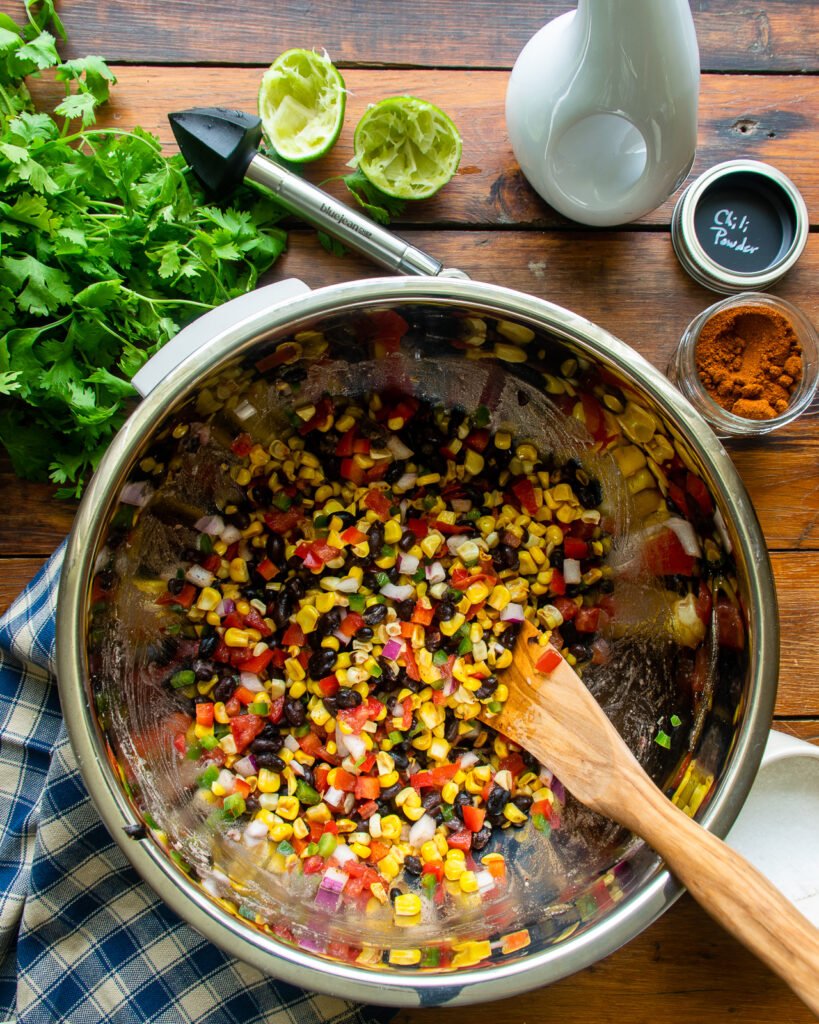 Seasoning Salsa
When you're ready to put the salsa together, toss all the ingredients and season with salt, pepper, lime juice and a little chili powder. If you're serving the salsa with chips, make sure you taste the salsa on that chip. Chips can be salty and you don't want to over season your salsa.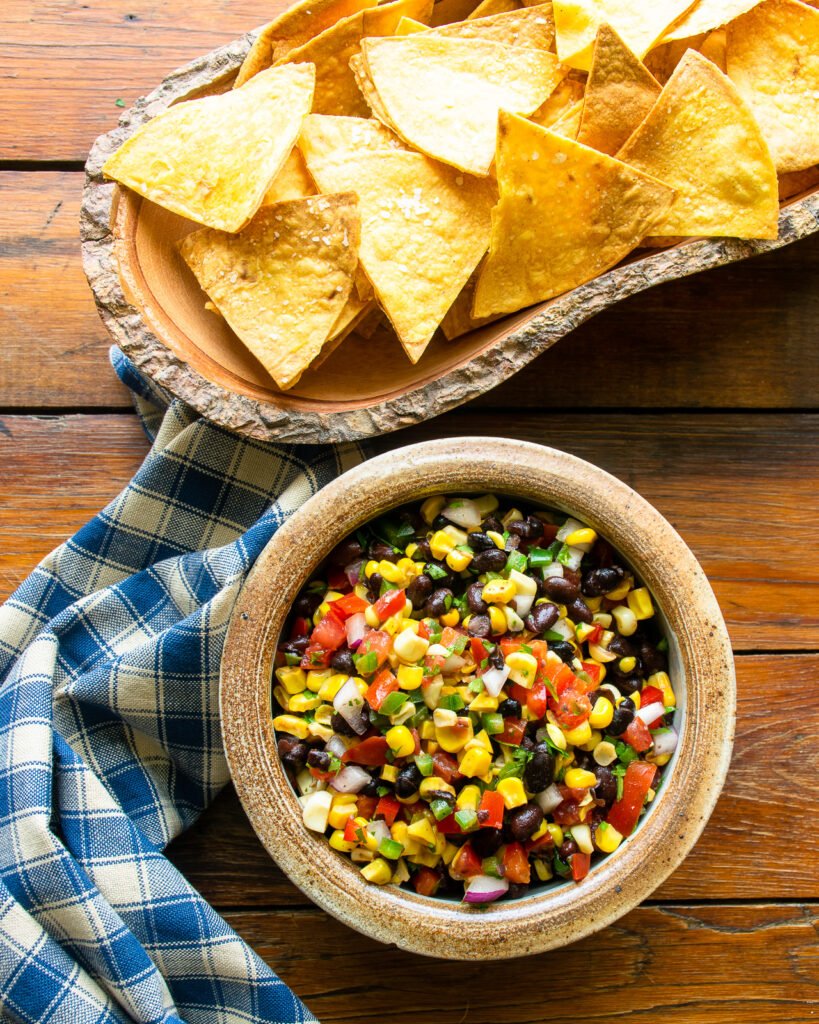 What to Serve with Corn and Black Bean Salsa
Of course, tortilla chips are the obvious accompaniment to this corn and black bean salsa. You can even make your own homemade tortilla chips in the air fryer if you like. It's easy, fun and allows you to season the chips the way you want to – sea salt, salt and pepper, chili powder, etc… This salsa would also be delicious over some BBQ salmon or plain air-fried salmon. Or, if you have a lot of corn on your hands, make these corn cakes and use the corn and black bean salsa on top.