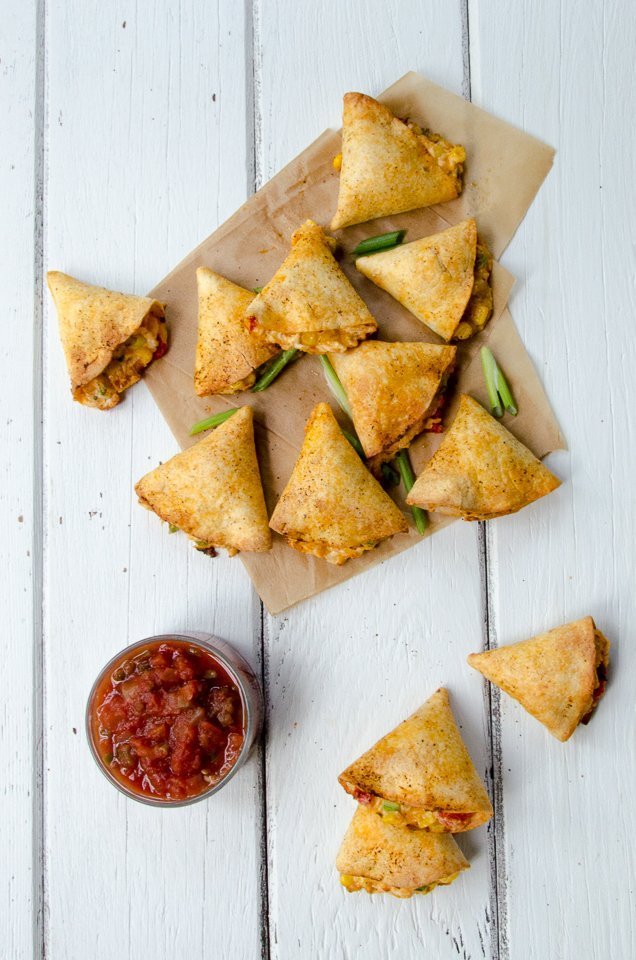 With that out of the way, let me now tell you that these are extremely easy to make. If you can buy a pack of tortillas and fold a piece of paper, you can make these air-fried treats extremely quickly. The cheese inside the filling acts as the glue to hold the tortilla together and placing the fold side down in the air fryer keeps everything contained. They only take 5 to 7 minutes to cook through and brown and you can make them all ahead of time if that suits you – just re-heat them for 3 minutes before serving. Easy.
What I love about this recipe is how versatile it is. Use it as a template and swap out the filling ingredients. You need the cheeses, but all the rest of the ingredients can be a mix of what you have left over from another meal if you like. Try pizza flavors for fun – mini pepperoni, chopped mushrooms and olives. Or go with a cheesesteak theme – roast beef deli meat and fried onions. It's all up to you. Just remember… I warned you…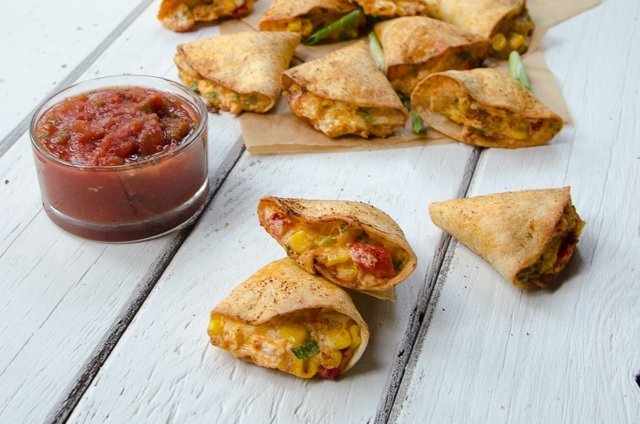 If you like this air fried appetizer, you're bound to love the air-fried stromboli pinwheels too. Give them a try!