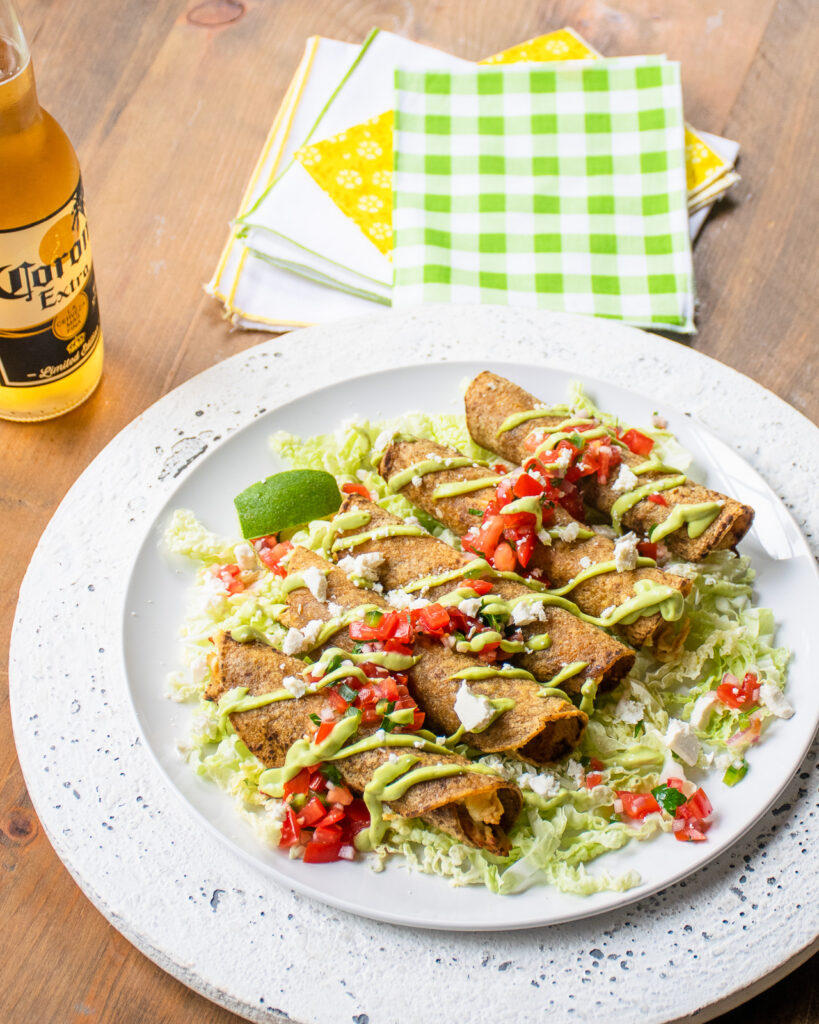 What is a Taquito?
Simply put, a taquito is a little rolled taco. A small corn tortilla is wrapped around a filling and deep-fried before being topped with condiments like salsa, guacamole or sour cream. It can also be called a tacos dorados, a rolled taco or a flauta (although flautas are usually made with flour tortillas while taquitos are made with corn tortillas). I call it adorable and these Chicken and Green Chili Taquitos make a great snack or meal.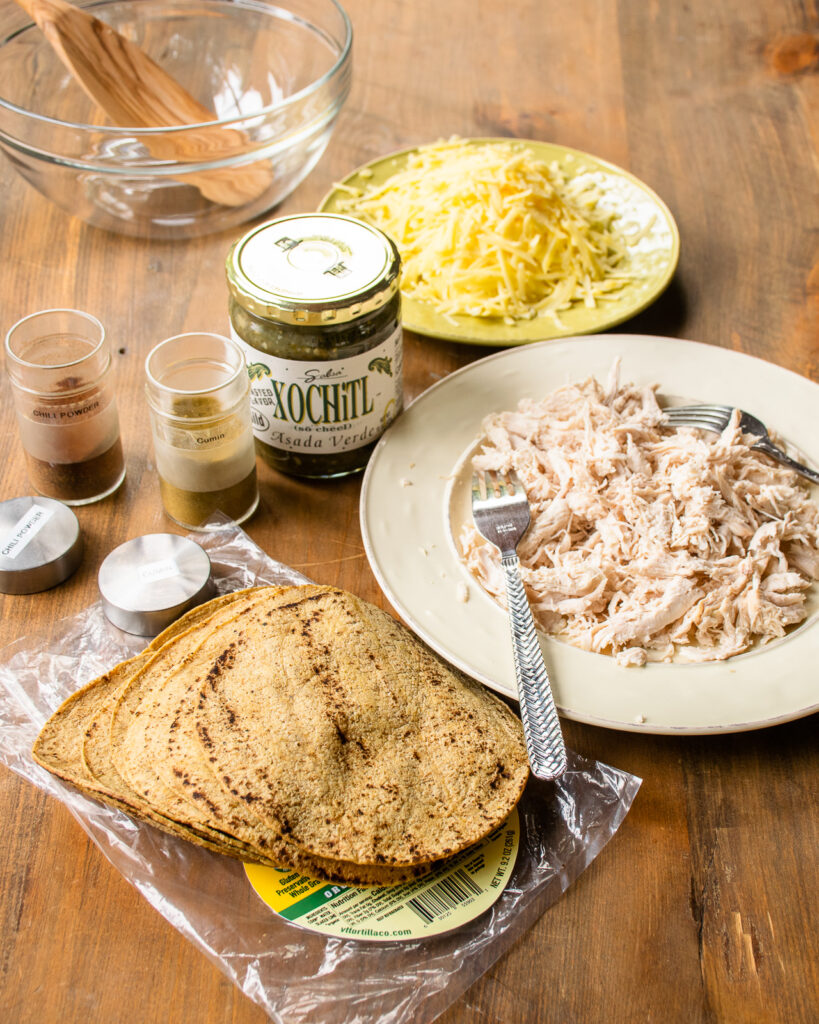 What Ingredients are in a Taquito?
A taquito can have any variety of fillings – beef, chicken, pork, beans or cheese – but whatever filling you choose, you don't need much. You should be able to easily pop the end of a taquito into your mouth, so less filling makes it easier to roll and easier to eat. For these super simple chicken and green chili taquitos, you just need some cooked chicken, a jar of green salsa (or you could make your own tomatillo salsa), a few spices and some cheese.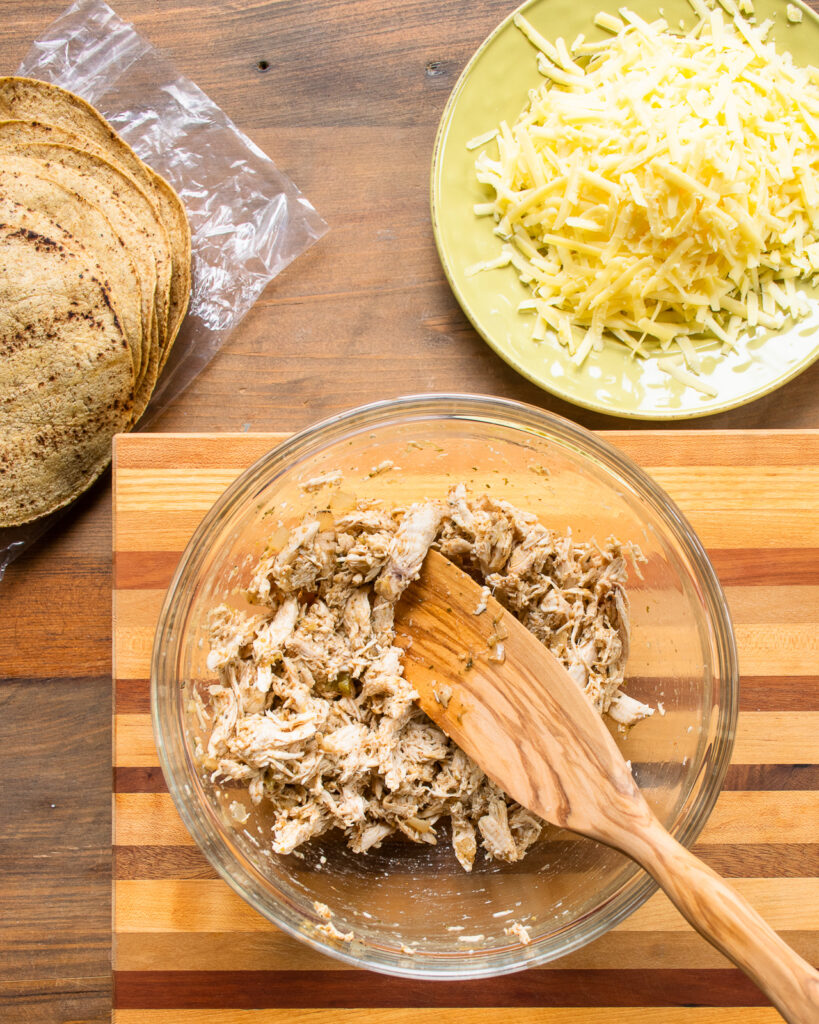 How to Make a Chicken Taquito
The first step to making this recipe is to start with cooked chicken. You might have some leftover chicken that you could use, or you could cook your chicken in a number of ways. One of the easiest ways is to poach the chicken. Bring a pot of water to a boil. (You can make it even better if you bring a pot of water with a bay leaf and some fresh thyme to a boil.) Season the water with salt and pop in your chicken breast. Let the water come back to the boil and then let it simmer for two minutes. Turn off the heat, cover the pot and let the chicken sit for 20 minutes. Then you can remove the chicken breast, which will be super moist, and shred it for the recipe. You can also air-fry the chicken breast easily at 400ºF for about 12 minutes. Then, just mix your chicken with the salsa and spices and your filling is ready to go.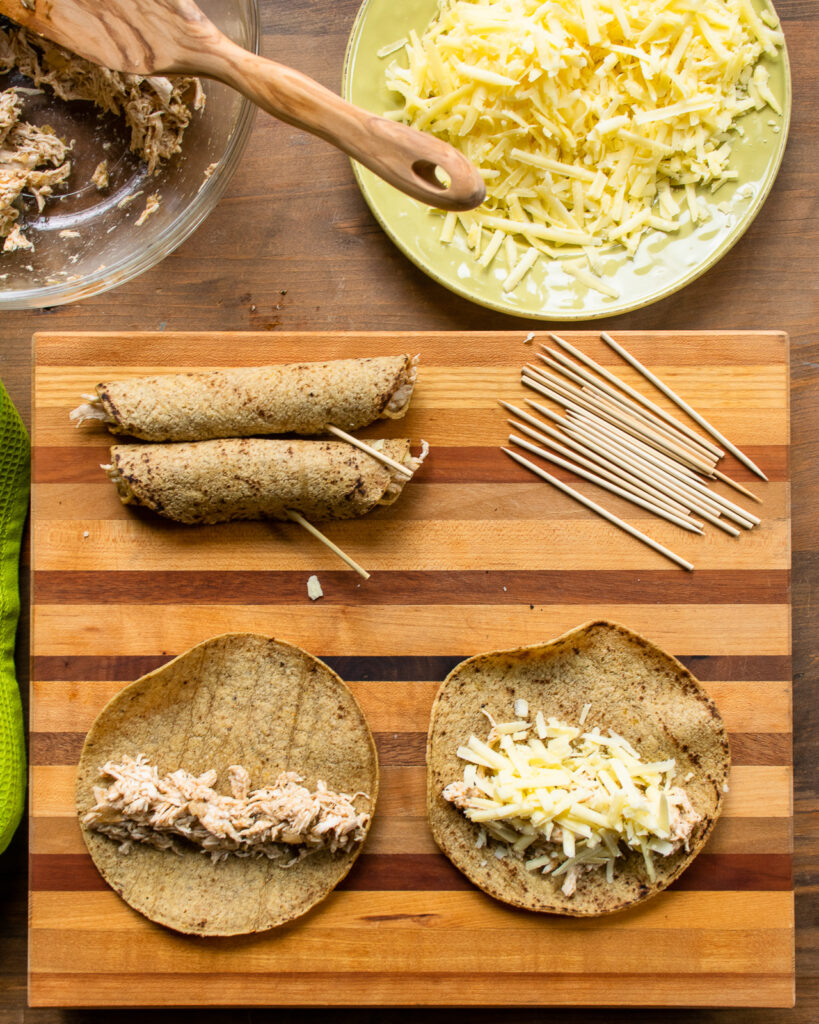 Roll it Up!
Remember, less is more when making taquitos. Place a little filling and a little cheese just one side of center of a corn tortilla and roll it up like a cigarette. Fix the tortilla closed with a toothpick or two. The toothpicks in the photo above are more like short 4-inch skewers and are much sturdier and better able to keep the taquito closed.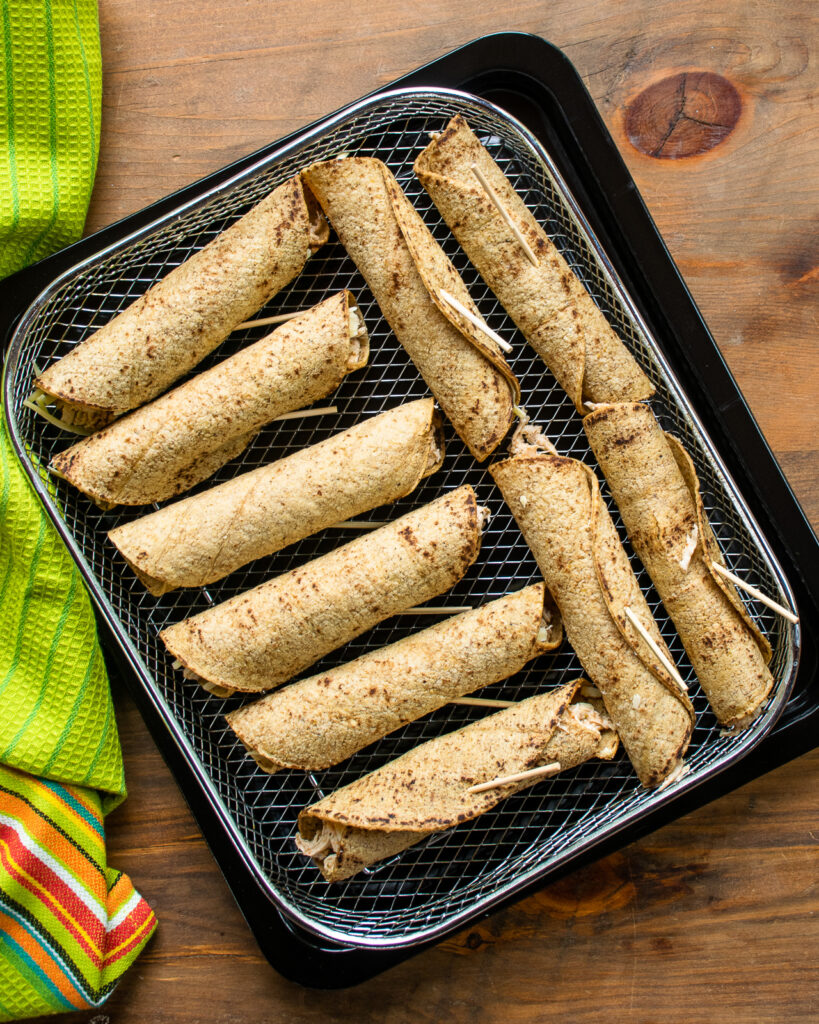 How to Air Fry Taquitos
Air-frying taquitos is a great alternative to deep-frying. It's much easier and quicker to do and there is far less clean up involved. While it does use WAY less oil than deep-frying, you do still need to spray the food with oil. I like to use a pump spray bottle for an even coating on all sides. Then, air-fry at 400ºF for 12 to 14 minutes, rotating the taquitos halfway through. Once they are nicely browned and cooked, you can remove the skewers and plate them up.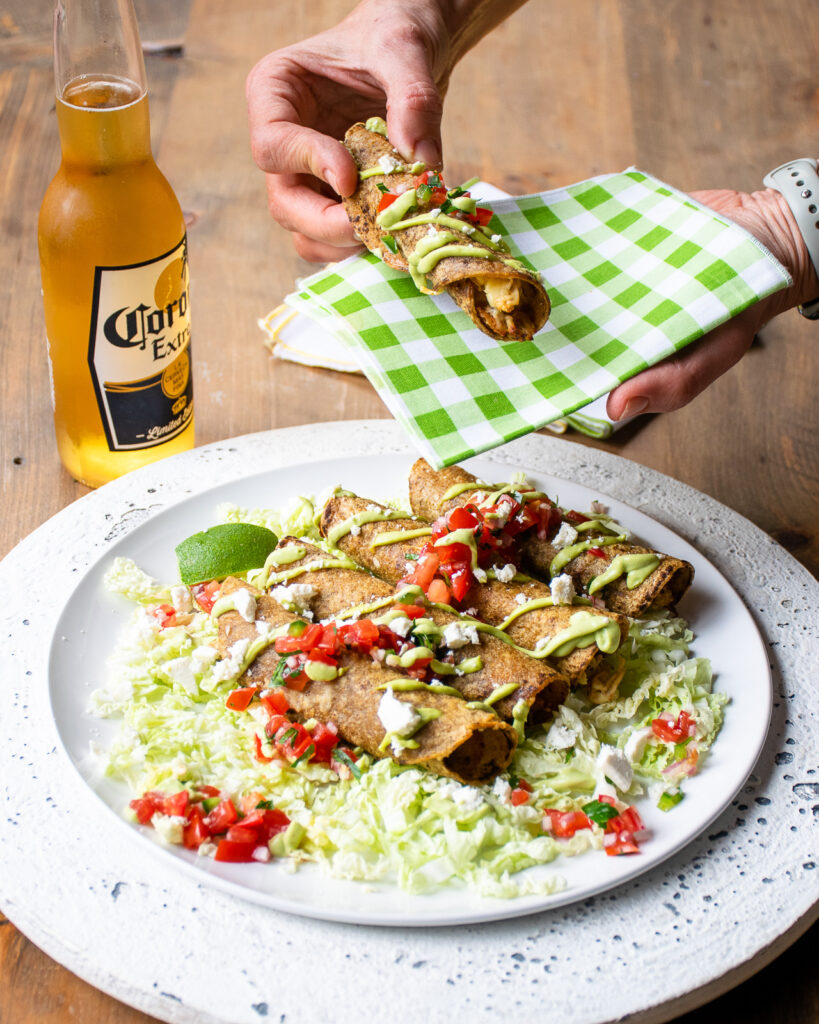 What to Serve with Taquitos
Taquitos make a great snack or appetizer, but I find that three on a plate makes a great light dinner too, perhaps with some rice and beans on the side. Serve them on a bed of shredded lettuce, drizzle some salsa and avocado crema on top and sprinkle with queso fresco.