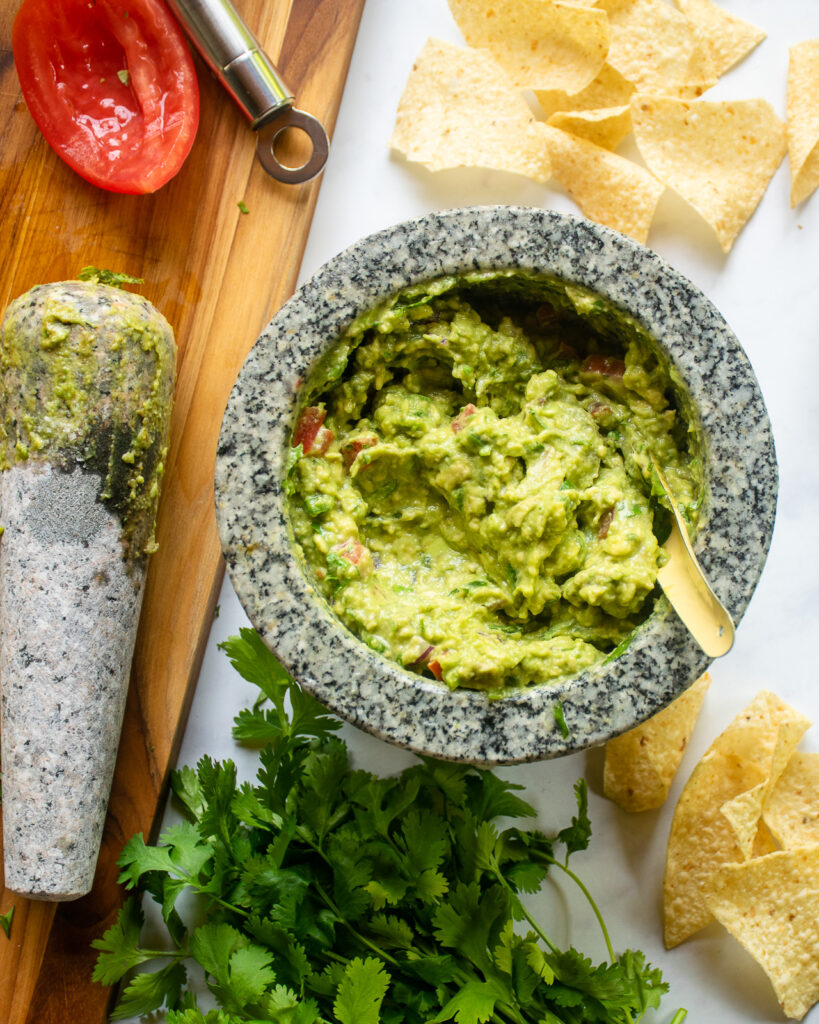 Homemade Guacamole
There truly is no point in ever buying guacamole at a grocery store. First of all, I have never tasted a good store-bought guacamole, but a very close second is that homemade guacamole is so easy to make that you're really doing yourself a disservice by buying it. All you need are some ripe avocados, a few other ingredients and a bowl or a mortar and pestle for the best and most authentic results.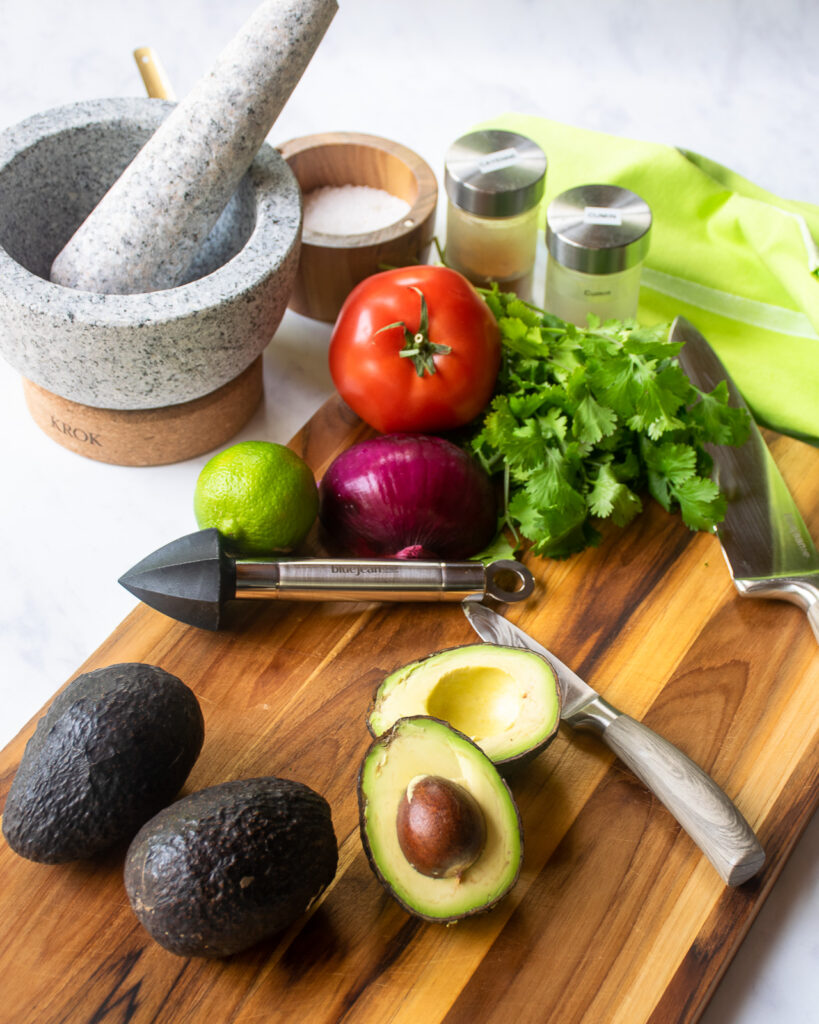 Easy Guacamole Recipe
Having ripe avocados is the trickiest part of making guacamole. You can tell if an avocado is ripe by its skin and how much it resists a gentle squeeze. Learn more about avocados, including how to ripen them quickly and how to cut them, in this cooking school article here. The best bet is to try to plan ahead, buying your avocados a few days before you will need them and allowing them to ripen on your countertop. Once you have your ripe avocados, the other ingredients are few and straightforward. They are also all optional – you choose what goes into your guacamole.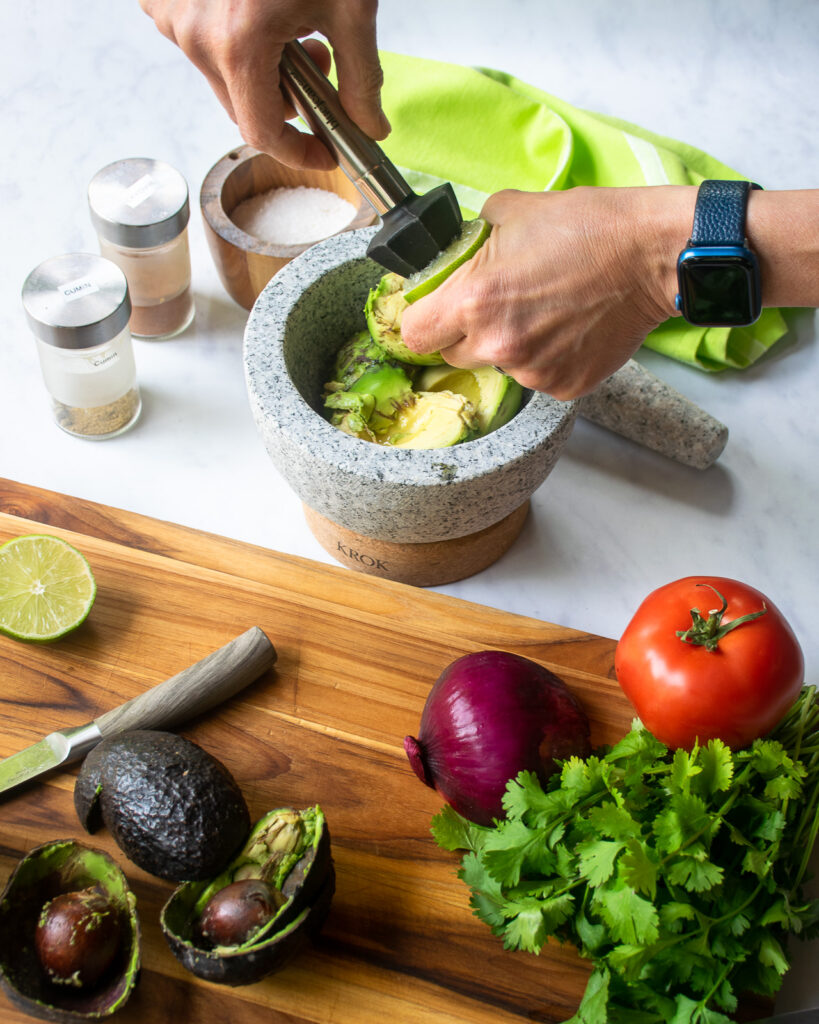 Mortar and Pestle
I like to use a mortar and pestle for my guacamole for two reasons. First, it smashes the avocado so quickly and easily, but still leaves a few rustic chunks if I want them. Secondly, it makes a fantastic serving dish for the guacamole at the end, giving it that rustic flare. Smash your avocados and then add a little lime juice, salt, cayenne pepper and ground cumin.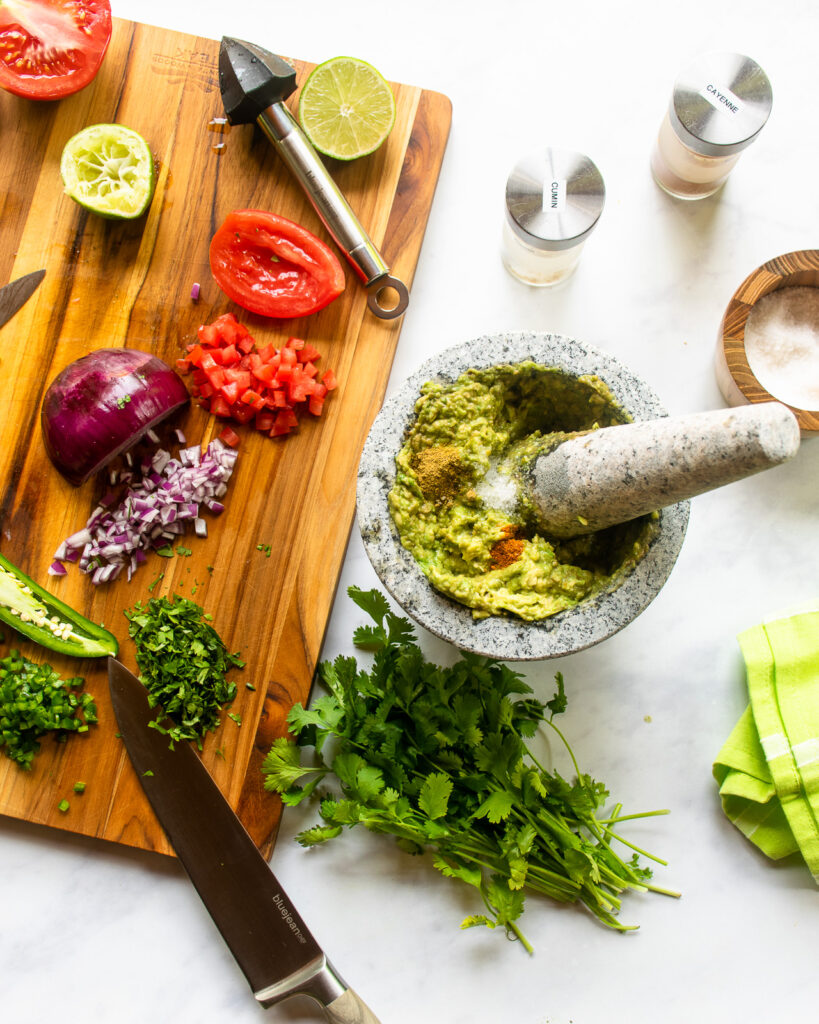 Other Optional Ingredients in Guacamole
You could stop now and serve your seasoned avocado as guacamole, but it's fun to add a few other ingredients and it gives the guacamole some color and texture. Red onion, finely diced adds some nice bite. You can soak the onion in a little cold water first to lessen its pungency if you're not a fan. I also like to add some finely chopped tomato, minced Jalapeño pepper and some chopped cilantro. I love all these ingredients. A simple shortcut could be to add some salsa fresca that you've purchased at the store, but do your best to add only the solid ingredients and not the liquid. Adding too much liquid waters down your guacamole, changing the texture.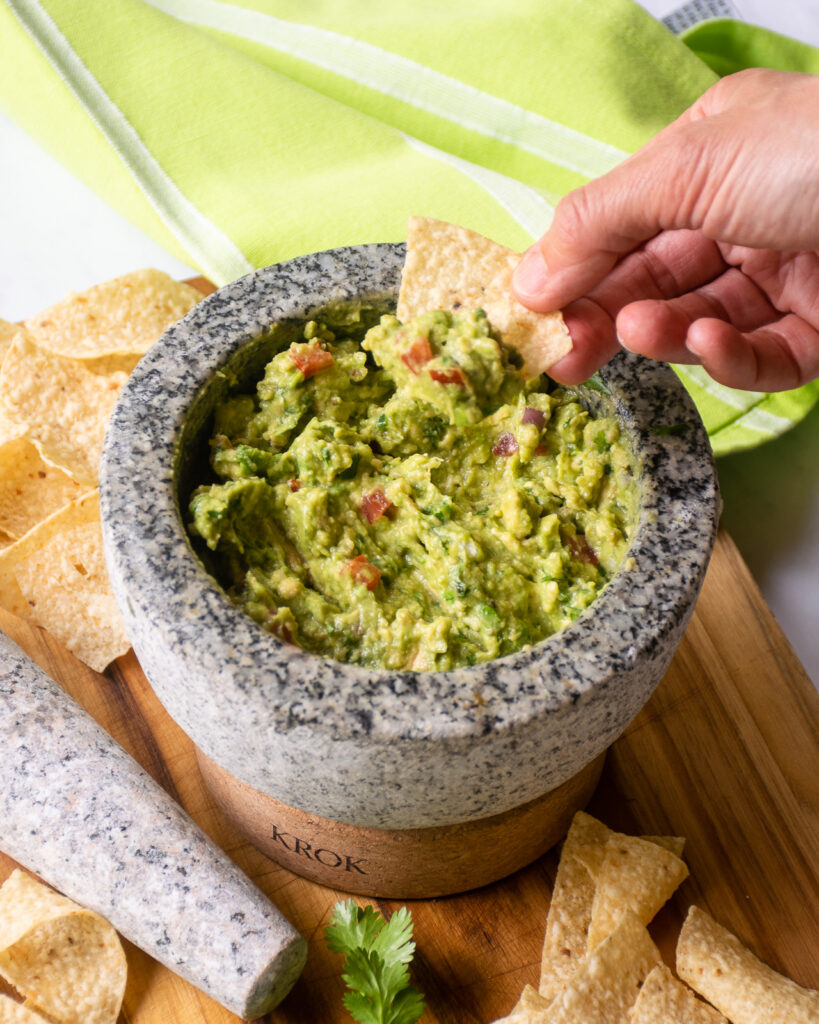 Season to Taste
Of course, you need to season the guacamole to taste. My tip here is to taste it on whatever you are serving it with. If you're serving the guacamole with a salty tortilla chip, taste it on that chip and then season with salt – you probably won't need too much. Conversely, if you're putting the guacamole into a sandwich as a spread, you might need to season it a little more.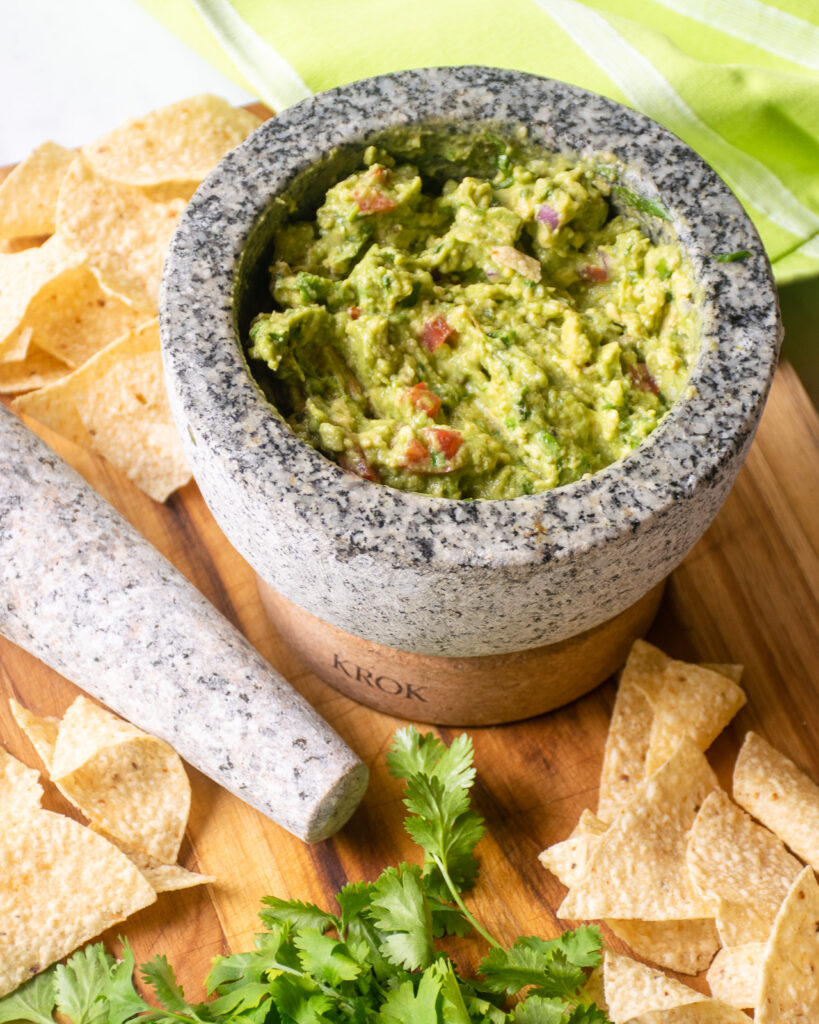 How to Store Guacamole
If you're serving this guacamole at a party, you won't have to worry about storing it. There will be nothing left over. There never is. However, if you're making this a little ahead of time and need to store it BEFORE the party, cover the guacamole with a squeeze of lime juice, some thinly sliced lime wedges or press some plastic wrap right down on the surface of the guacamole. These three solutions will help keep the guacamole a lighter green color. Then, just give it a stir before serving.