When you're looking for that super simple recipe that both kids and adults enjoy, look no farther than these air fryer chip crusted chicken nuggets. This recipe is so easy to make for two reasons. First of all, the coating is made of crushed up potato chips which means you don't have to fuss with breadcrumbs AND the seasoning on the chips can act as the seasoning for your crumb coating. Secondly, these nuggets cook in the air fryer, which is far easier than deep-frying at home and has the added benefit of being a little better for you than the traditional chicken nuggets. So, if you're looking for simple… here it is!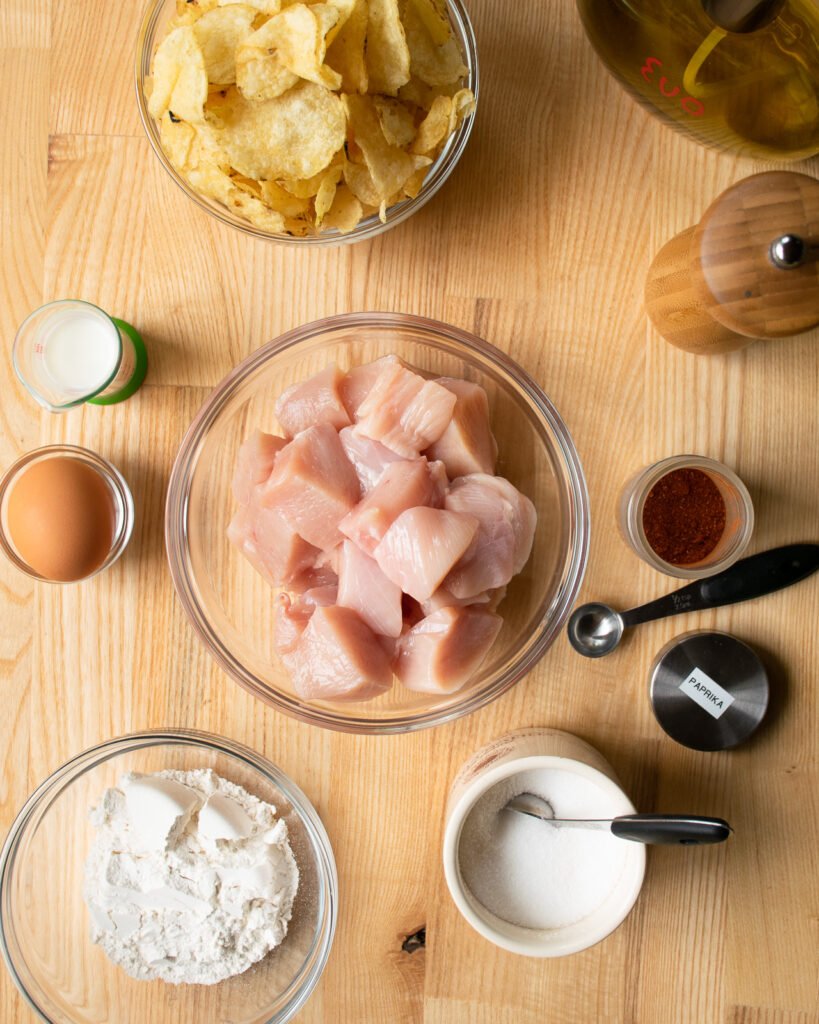 Ingredients for Homemade Chicken Nuggets
It's really not about what ingredients you use to make homemade chicken nuggets. It's about what ingredients you don't use when you make homemade chicken nuggets. As you can see above, you really need very little – some flour, some seasonings, an egg, a drop of milk, some flour and of course the chicken and potato chips. What you don't see in the photo above are preservatives and ingredients that you can't pronounce. There's a feel-good moment for you!