What are Cajun Fries?
When we talk about Cajun food, we're talking about the food from the state of Louisiana. It's a blend of cuisines from France, Spain and West Africa and it's full of flavor, often very spicy. Air-fried Cajun fries take one of our favorite, most irresistible treats – the French fry – and spices them up with Cajun seasoning making it impossible to have just one.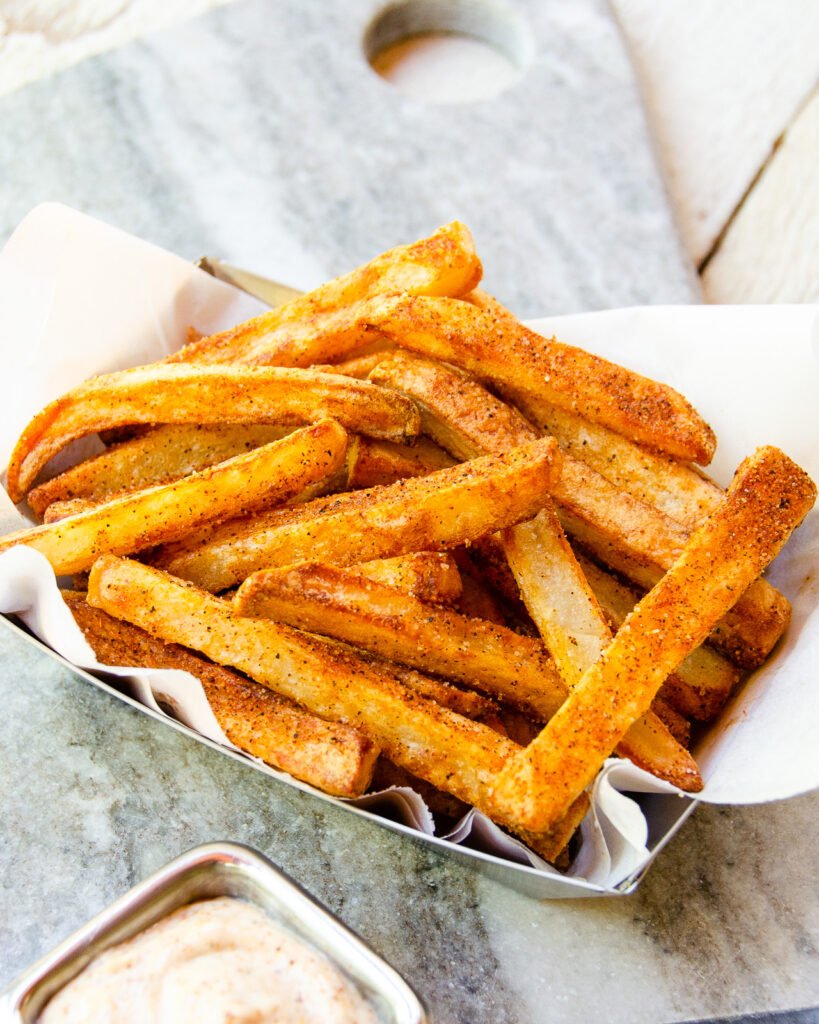 Air-Fried Cajun Fries
If you have an air fryer already, you know how fantastic French fries can be when they are air-fried instead of deep-fried. Not only are they crispy and brown on the outside AND still tender on the inside, they don't leave a greasy film on your fingers AND you feel better about indulging in your favorite fried food fix. Cajun fries use the same technique for making the perfect air-fried french fry and adds Cajun seasoning for the last 5 minutes of cooking.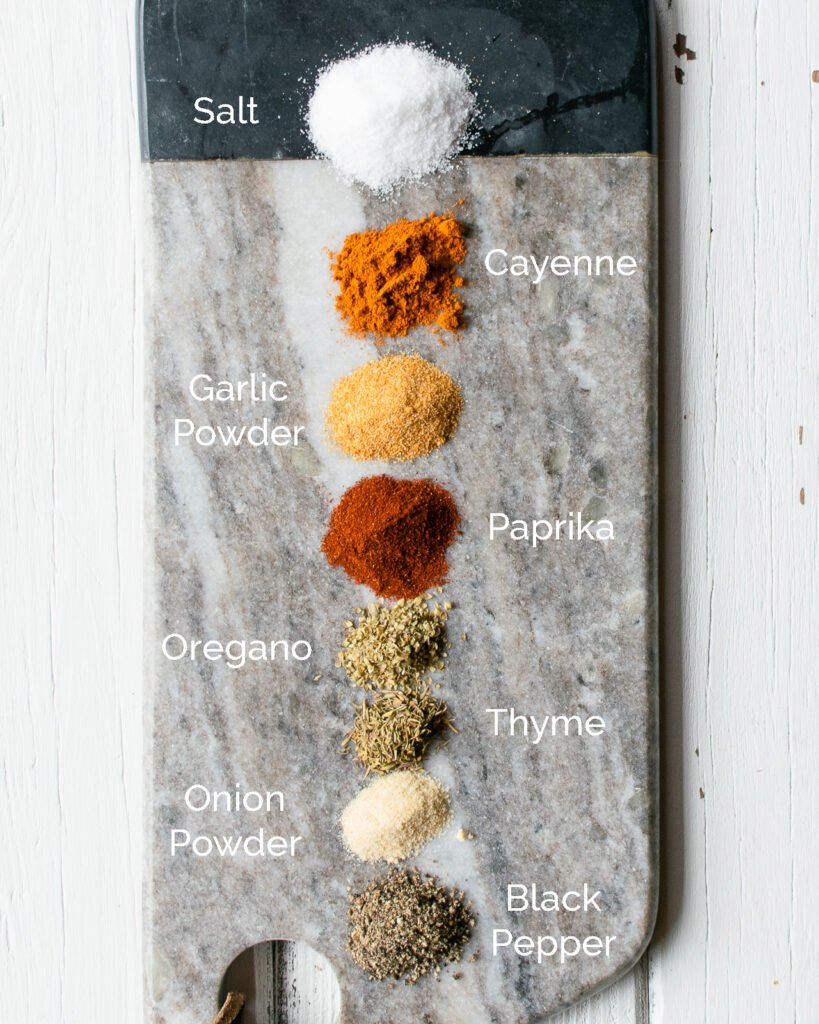 How to Make Cajun Seasoning for Fries
You could definitely use store-bought Cajun seasoning for these air-fried Cajun fries to add the zippy spice, but you can also make your own spice blend at home. Chances are you have all the ingredients for Cajun seasoning already and making it at home can save adding another spice jar to your collection. The quantities for the spice blend are in the recipe below.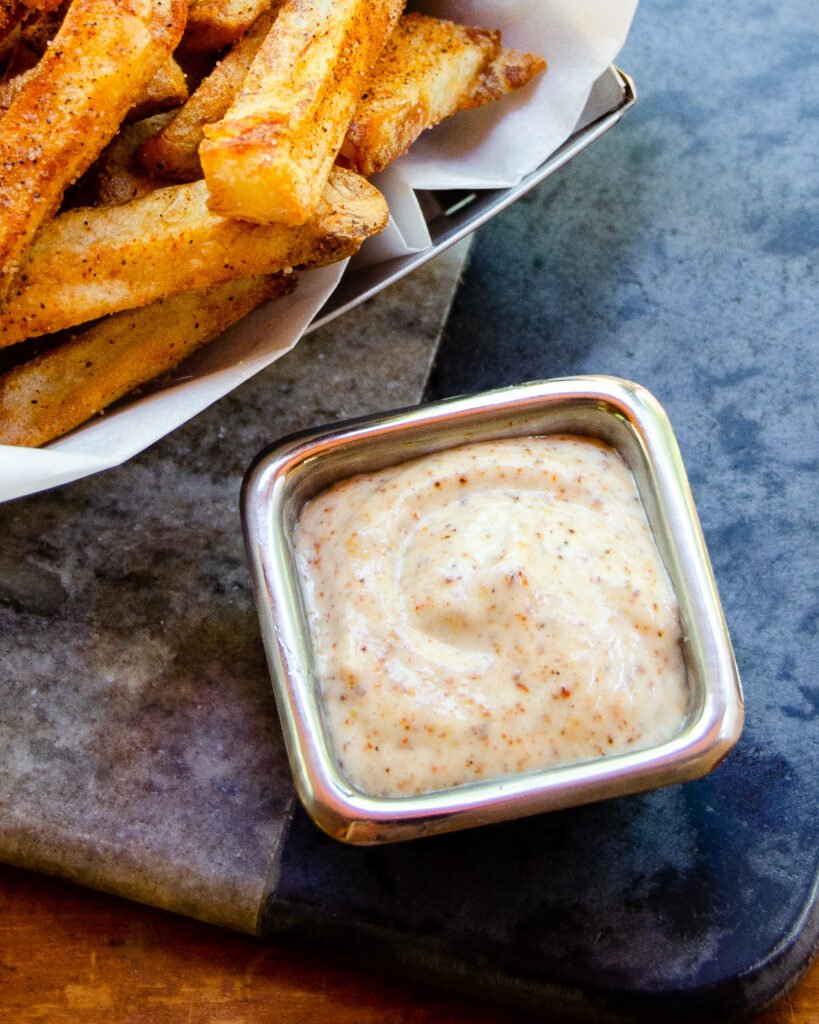 Easy Dip for Cajun Fries
I know there's always ketchup, but… sometimes it's fun to have a different dip to dunk your fries into. This creole dip is so easy to make once you have your Cajun seasoning ready to go. Combine mayonnaise, spicy brown mustard, some lemon juice and the seasoning and you have a great alternative (or accompaniment) to ketchup with your fries. 
So, get your air fryer heating and go for it. Have that snack you're craving!