What are Cajun Fries?
When we talk about Cajun food, we're talking about the food from the state of Louisiana. It's a blend of cuisines from France, Spain and West Africa and it's full of flavor, often very spicy. Air-fried Cajun fries take one of our favorite, most irresistible treats – the French fry – and spices them up with Cajun seasoning making it impossible to have just one.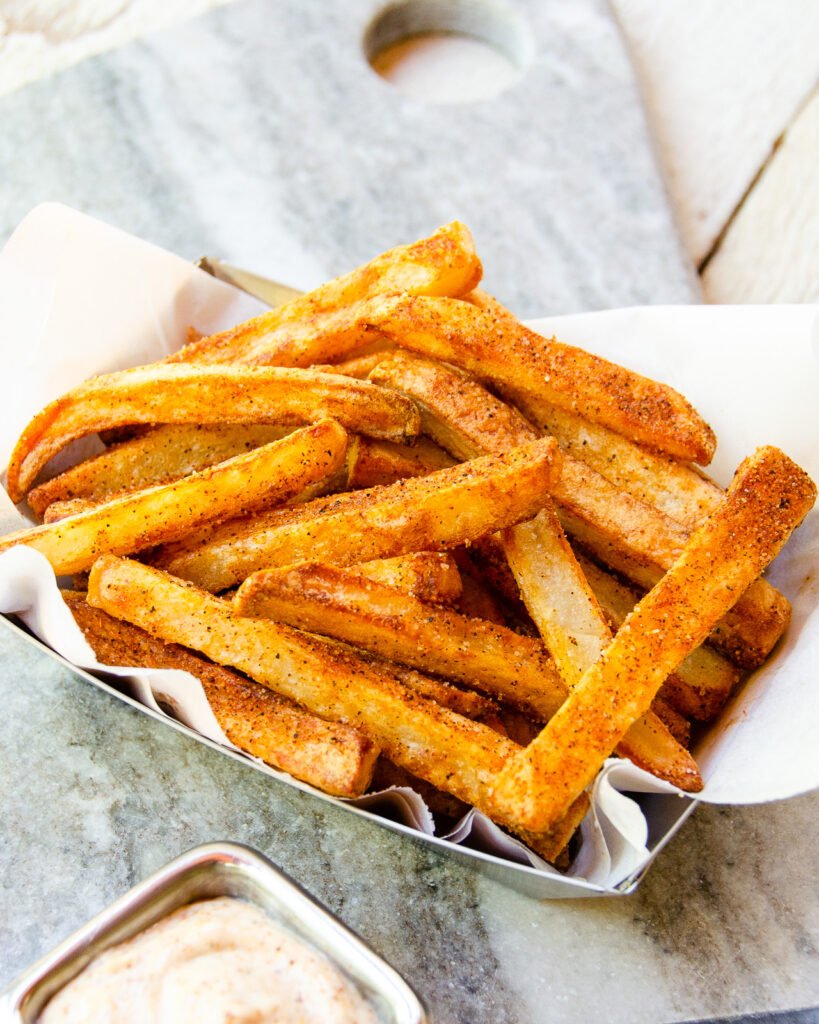 Air-Fried Cajun Fries
If you have an air fryer already, you know how fantastic French fries can be when they are air-fried instead of deep-fried. Not only are they crispy and brown on the outside AND still tender on the inside, they don't leave a greasy film on your fingers AND you feel better about indulging in your favorite fried food fix. Cajun fries use the same technique for making the perfect air-fried french fry and adds Cajun seasoning for the last 5 minutes of cooking.