Blending the potato flakes in a food processor or blender turns them into potato flour, which works as the flour for the first stage of breading the chicken. The remaining potato flakes are the substitute for breadcrumbs, the third stage of breading the chicken. They have a little more texture when you fry up the exterior, giving you a tender crunch as you bite into it. Adding some grated Parmesan cheese to the potato flakes also helps with the browning, adds some saltiness and gives more crunch to the final dish. You can take the potato flake trick and apply it to so many other foods  as well – just change the cooking time to suit whatever it is you are breading. (See the air fryer cooking chart here for guidance.)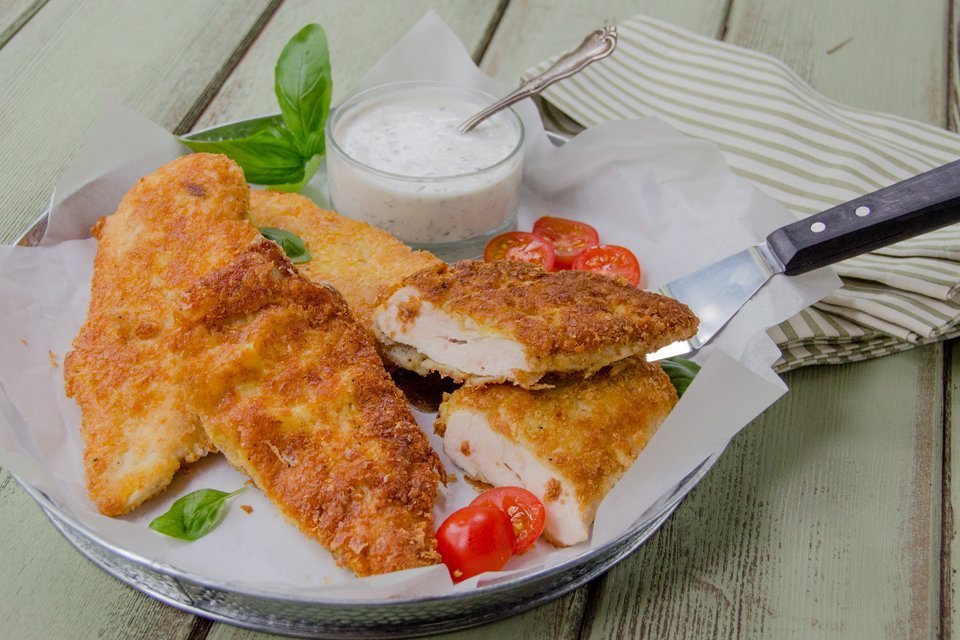 This recipe can be made using your stovetop and oven OR I've given you air fryer directions as well. You'll find that the air fryer is not only faster, but quite a bit easier too. Just remember to flip the chicken over halfway through the cooking process and that the total cooking time will depend on how thick or thin you pound the chicken breasts.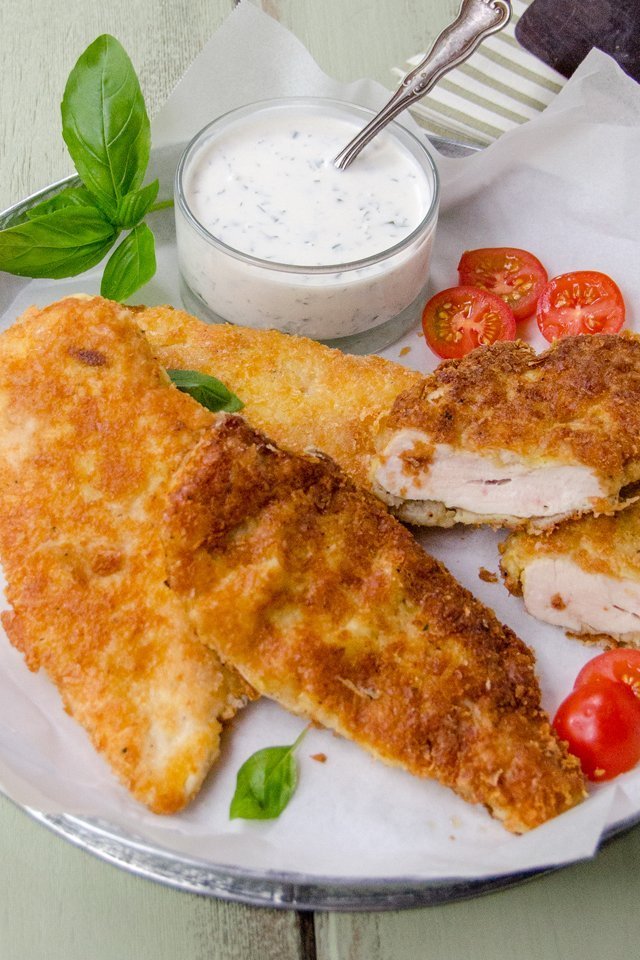 Finally, the dipping sauce here is one of my favorites because it  helps to use up the buttermilk that is always sold in quarts and that we, as cooks, always have leftover after making waffles or pancakes or scones. Here I've chosen to use fresh basil to flavor the sauce, but you can swap that out to any fresh herb that you like – cilantro, parsley or tarragon.