How to Make a Blooming Onion
Indeed, the trickiest part of making a blooming onion is cutting it, but it's not actually that hard. Just make sure you have a  good sharp chef's knife with a pointed end. The first step is to cut a nice flat surface off the top of the onion (the stem end). Then, cut as little as possible off the root end – just enough to allow the onion to sit flat. The root is the key to success in cutting the blooming onion properly. You want there to be enough root to hold the onion together AND you need to never cut through the root. Place the onion stem side down on the countertop and make four slices down the onion at 3, 6, 9 and 12 o'clock, BUT DON'T CUT THROUGH THE ROOT. Then, make 3 slices down the onion between each of the original four slices, but again… DON'T CUT THROUGH THE ROOT.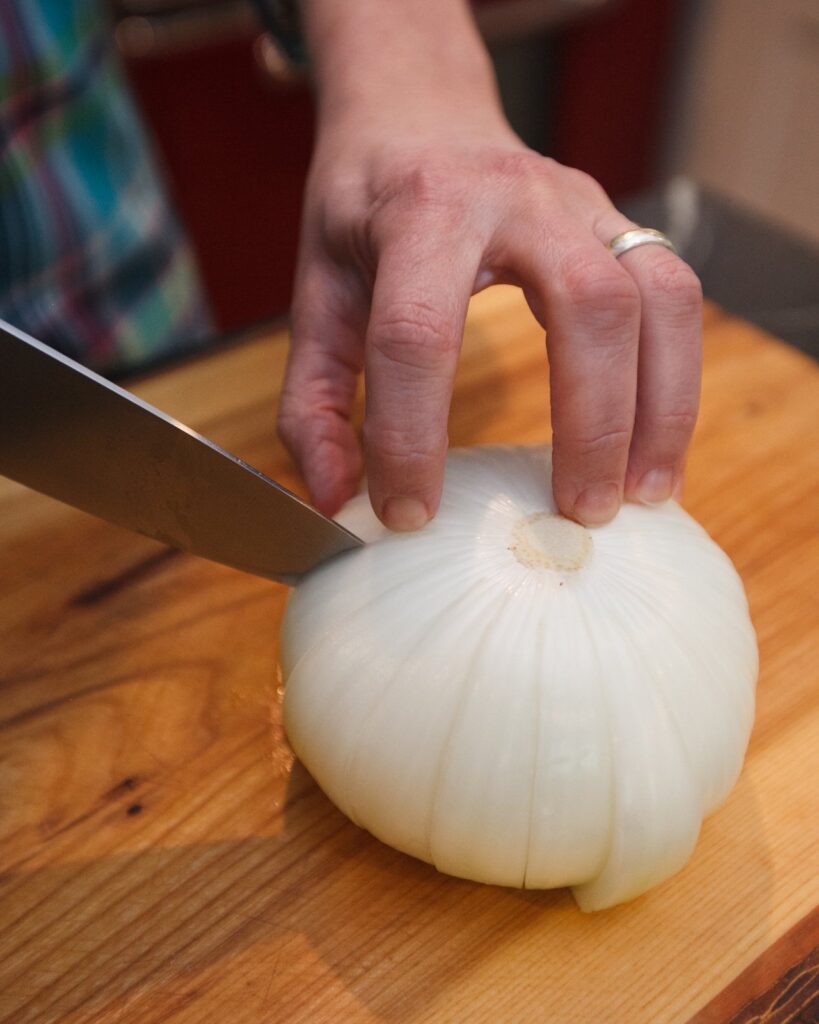 If you're good at following instructions and were successful, when you turn the onion over, the onion will open up, but not fall apart because the root will still be intact. Use your fingers to help separate all the petals of the onion gently.